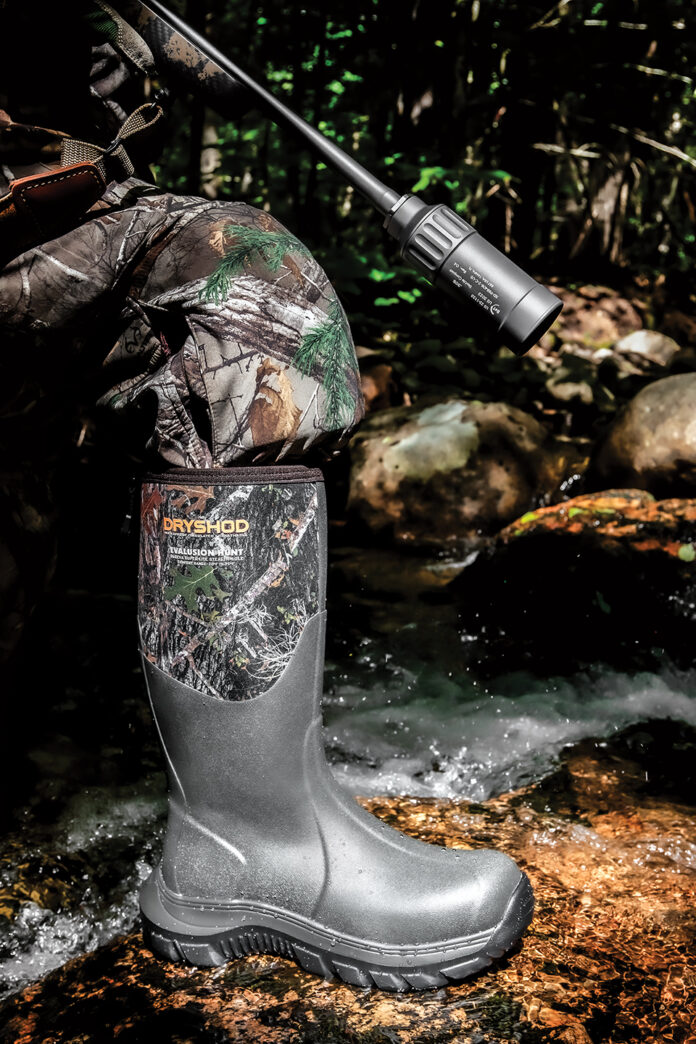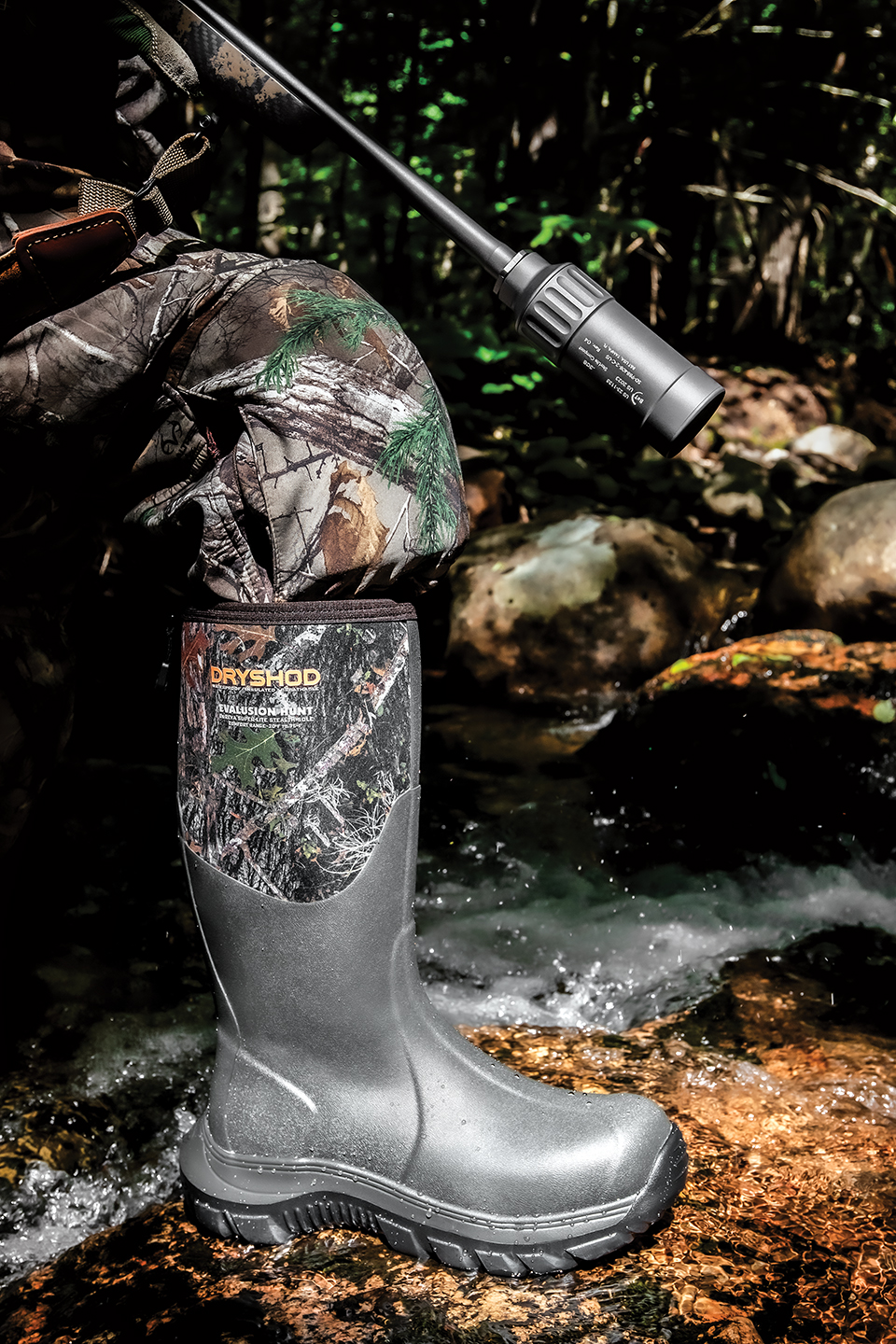 Dryshod Evalusion Boot (from $189.95)
Hunters and outdoor enthusiasts know that while waterproof boots are welcome assets in all terrain and climate conditions, they can come at a "heavy" price. It is the weight of waterproof boots and the fatigue resulting from hours of walking difficult terrain that has seen their replacement for many outdoor adventurers who expect to walk any sort of distance. With the all-new Dryshod Evalusion, that problem just might be solved.
The Evalusion is the first waterproof boot series to feature the Dryshod-exclusive Dureva outsole technology. Dureva is a lightweight and abrasion-resistant fusion compound that delivers the superior durability and traction demanded in a high-performance outsole while at the same time offering exceptional comfort, energy return, and stable footing. By eliminating the need for a secondary outsole, Evalusion boots are nearly one pound lighter than Dryshod's already lightweight counterparts. Such weight reduction lets you go farther and longer without the fatigue commonly associated with waterproof boots.
In addition to the weight reduction, the Dureva compound maximizes traction performance with the Evalusion's multi-lug tread design. The tread offers optimal stealth by quietly flexing and bending over ground elements. This is of great value to hunters, of course, but also to anyone moving over difficult terrain where traction is essential. For more information contact DryShod USA; Tel. (800) 333-0895; Web: www.dryshodusa.com