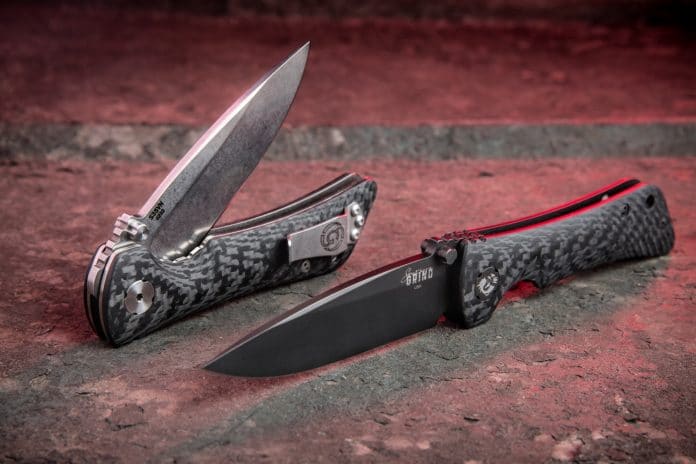 I have carried a knife since middle school. The number of times my pocket knife has come to my aid is astronomical. However until recently I had little appreciation for a good blade. Instead, I relied on cheap Chinese knives that I didn't care about losing or destroying.
That all changed once I learned the differences in steel, material, and craftsmanship that separated cheap blades from quality tools. One of the companies that have been a rising star in the handcrafted, quality blade market is Southern Grind.
Who is Southern Grind
Southern Grind was founded by country singer Zac Brown. Zac is a true knife connoisseur who developed the company as part of a way to fund his passion project Camp Southern Ground. The idea of the company was to build knives representative of what Zac believes knives should be – ruggedly dependable and highly functional, born from state of the art technology and quality that is second to none.
Zac is more than a good singer, who loves knives. He's the type of guy who puts time and effort into giving back. As such he created Camp Southern Ground to give children of all abilities the opportunity to come together to learn life skills and teamwork in a positive, healthy outdoor environment. Through this funding and other grants such as the Chris Kyle Frog Foundation children who otherwise could not afford such an experience are being allowed unique learning and social opportunities.
The Blades of Southern Grind
The product line of Southern Grind is niche since they only offer a few styles of knives. They do expand their offerings however by providing multiple blade types, colors, and grips.
The most popular blades are the "Monkey" line, which comes in 2 sizes, the bad monkey the larger original size, and the spider monkey a smaller pocket knife.
The remaining blades are all fixed to range in size from neck blades to an impressively large and well-balanced machete.
The Spider Monkey
Due to the incredibly convoluted blade laws in the state of Michigan we opted to purchase the spider monkey knife. The relatively small 3.25-inch blade is just the right size to keep you out of trouble in almost all cities.
The spider monkey is offered in 4 blade types, Drop Point, Damascus, Drop Point Serrated or modified Tanto. We chose the drop point serrated due to my affiliation with cub scouts and regular use of a rope.
For the non-Damascus versions, the blades are made from S35VN steel with a hardness of RC 58-59. An Interesting fact not mentioned on the website is the source of the steel. Blade blanks are water jet cut from industrial logging saws for all of Grind's fixed blades. The natural tempering process of the blades being used to cut wood over and over again heating and cooling during their natural life span makes for an incredible tempering process that would never be viable if replicated in a factory.
The handles of the Southern Grind Spider Monkey are carbon fiber making them extremely light yet durable. How light? The overall weight on the Spider Monkey is just 3.2 ounces. This weight reduction is also evident in the 6ALV4 titanium lock and liner material.
The pocket clip is placed high on the handle allowing you to set the blade deeply into your pocket for concealment, yet still easily reachable. The clip itself is also very short meaning it is quicker to access and less pronounced.
I have used the blade regularly for the last 60 days. While this is a short period, it has held up great to daily abuse holding an incredibly sharp edge.
Conclusion
If you want an American made blade that is designed to stand the test of time, then Southern Grind is a major contender. For those of us that grew up poor like me or who just take pride in giving back to the community, Southern Grind offers a unique opportunity to do good for others while still treating yourself to some Amercian craftsmanship.
The Spider Monkey is available from select retailers as well as direct from Southern Grind via their website http://southerngrind.com/. The Spider Monkey is priced at $219.95, and up, the model we reviewed is $224.95.