By Frank Melloni
---
It's that time of year when we start laying out all of our hunting gear. If you are like most you are probably looking it all over in your shed and half dreading the day when you have to load it all up on your back. With a tree stand, equipment and hopefully a trophy buck to haul out, how much weight do you really need in your rifle? Most pistol hunters have come to this conclusion when they bought that magnum caliber revolver. Certainly a viable solution, however it doesn't do you much good when a 250 yard opportunity presents itself . . . neither does a rifle that is stripped of vital features just to save a few pounds. Savage understands this and now brings us the Lightweight Hunter.
The new reduced weight rifle is designed around two goals:
To build a rifle that is as light as possible; and,
To maintain the quality and performances standards for which Savage has become famous.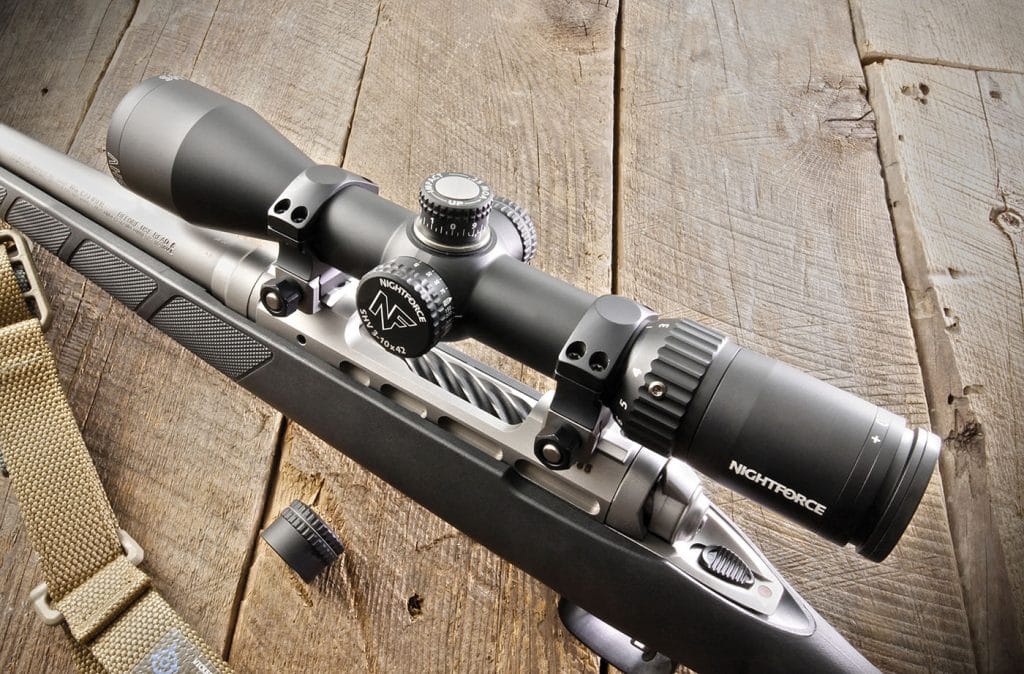 After some informal test shooting at the 2016 SHOT Media Day, we requested two sample rifles and Savage did not disappoint. The Massachusetts rifle maker put out two versions of this masterpiece, the 16 and the 116. The difference is simply action length. Following Savage's usual nomenclature system the 16 is the short action version while the extra "1" designates its bigger brother. The short action is available in .223 Rem., .243 Win., .270 Win., .308 Win., 6.5 Creedmoor and 7mm-08 Rem. The 116 is available in .270 Win. for long-action fans.  All are priced at $752.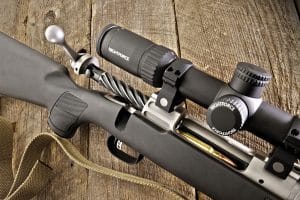 The first one to hit the On Target office was the short-action .308 Win. and yours truly was shipped one in 7mm-08 Rem. Picking up the shipping box it was evident that they met their first objective. At just 5.65 pounds I had to make sure it wasn't just a hard case in the box. The footprint of the rifle was quite compact as well, with an overall length of just 40.25".  The rifle comes with a 20" barrel set in a sturdy synthetic stock, and all metal parts are machined from matte-finished stainless steel. The new rifle makes use of some tried and true Savage parts, such as their floating bolt head, three position safety and of course the Accutrigger.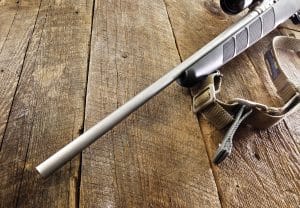 If this is going to be your first Savage rifle knowing, the importance of these features is critical. Let's start with the floating bolt head. On your average hunting rifle once the bolt is closed the surface for which your case will be forced against during firing is set  in relation to the locking surface, think of this as your launch pad and your case and bullet as a rocket. If your launch pad is tilted then your rocket is not going to fly straight. This has always been a major determining factor of accuracy. In the past the only solution was to send the rifle to a gunsmith and have these surfaces hand lapped and "trued" to provide the ideal 90 degree angle. The only problem is that hand lapping is tedious work and the process may cost you more than the rifle itself. Savage addressed this by allowing the bolt head to move slightly during firing. This movement self centers the cartridge and creates an optimal touch off surface each and every time, right out of the box!