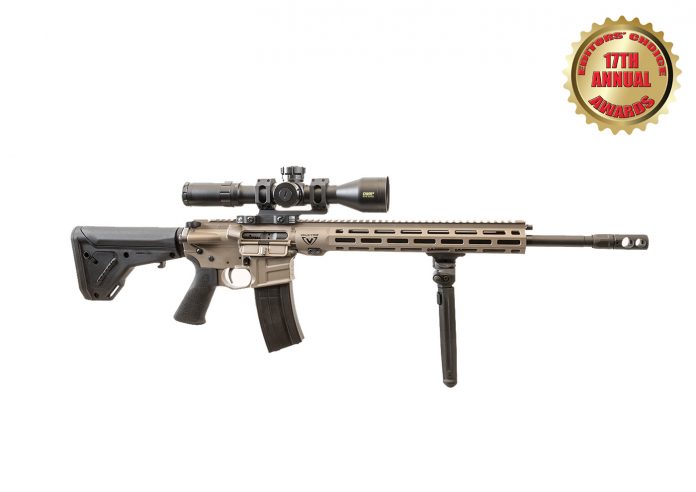 A great looking, reliable and superbly-accurate platform for launching the hot new .224 Valkyrie cartridge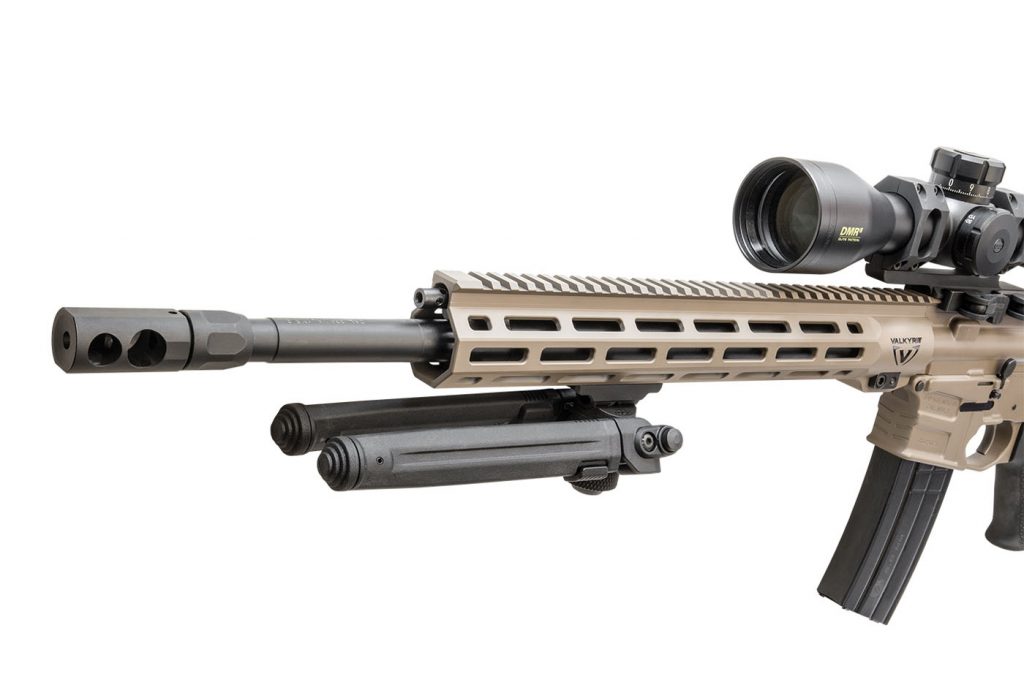 Think of the new 224 Valkyrie cartridge as a 6.8 SPC case (or .30 Rem. which uses the same case body) necked down to .224" diameter. It's the first AR-15 cartridge that remains supersonic out to 1,300 yards. Federal's 75-gr. American Eagle TMJ exits the muzzle at 3,000 f.p.s., generating 1,494 ft. lbs. of energy. It's a much flatter shooting round, with more retained energy downrange than the .223 Rem./5.56 NATO or 6.8 SPC. Federal Premium loads the .224 Valkyrie in three ammunition lines: American Eagle with a 75-grain TMJ, Fusion with a 90-grain Bonded Soft Point and Premium with either a Nosler 60-grain Ballistic Tip or 90-grain Sierra Matchking. A Gold Medal offering is in development and will be available in shortly.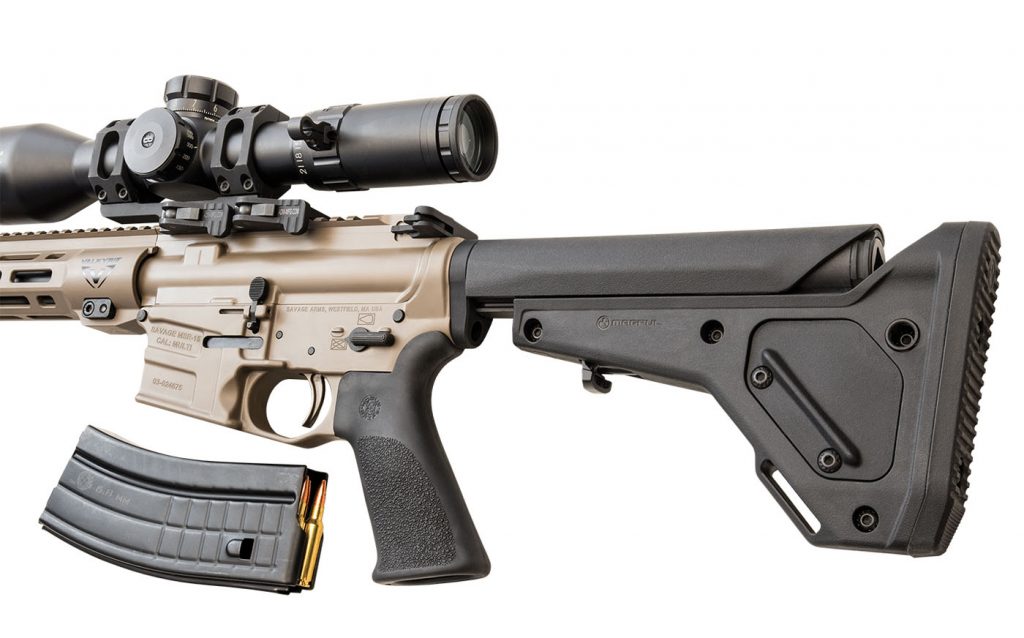 The 224 Valkyrie has caught on with a number of AR manufacturers which are now chambering it—the Savage MSR 15 being one of the nicest and most affordable among them. It also happens to be a great looking, easy handling, reliable and superbly accurate rifle. Dubbed the MSR 15 Valkyrie ($1,499), it's an MSR 15 Recon platform rechambered for the 224 Valkyrie cartridge and all jazzed up. It weighs 7.88 lbs. empty with magazine installed, but feels lighter. Fitted with an 18-inch, medium-heavy profile barrel with 5R rifling at twist rate of 1:7", it features direct gas impingement operation, mid-length gas system, over-sized, 4-port, tunable muzzle brake threaded at 1/2 x 28 TPI and adjustable gas block that can be dialed in to accommodate a variety of bullet weights.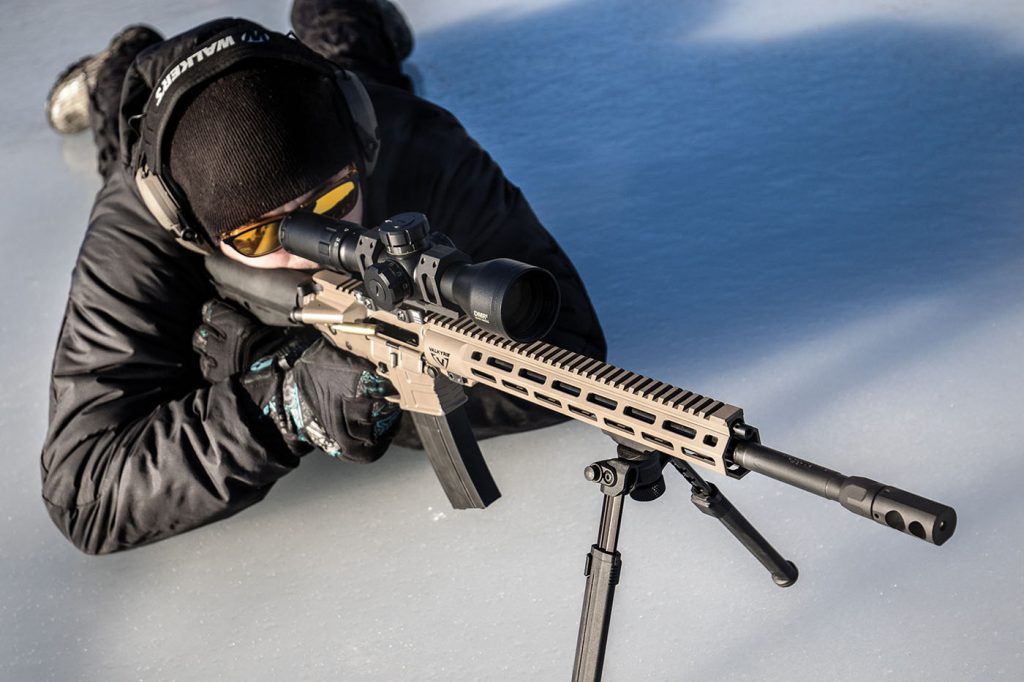 The barrel and muzzle brake are finished in matte black, while the upper and lower receivers and handguard are finished in FDE Cerakote for optimum corrosion resistance. The controls are standard AR-15 fare found in their usual locations, and all except the trigger are finished in matte black. The smooth trigger shoe, and all internal trigger components, are finished in silver nitride to reduce friction and wear. A 12-slot Picatinny top rail above the upper receiver mates perfectly with a 33-slot Piciatinny top rail above the handguard. The handguard also features seven rows of seven M-Lok slots around, providing ample space for mounting any accessories you can think of. No iron sight are provided.