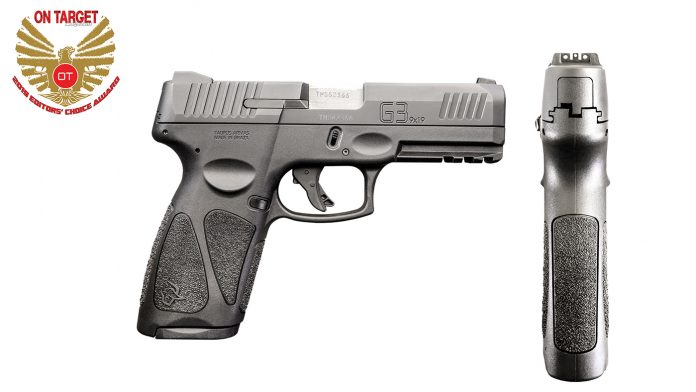 Proven performance and can't-be-beat value now in a full-size footprint
Priced at a sticker smashing $345.23, the new Taurus G3 polymer-framed, striker-fired pistol is currently offered in three models which are all identical except for magazine capacity: two 10-round magazines, two 15-round magazines, or one 15- and one 17-round magazines (tested).
Built on a matte black polymer frame with pronounced ambi thumb rests and a 3-slot Picatinny rail molded into the dust cover, it includes left-side mounted slide catch, manual thumb safety and smallish magazine release. Magazines eject forcefully with a bit deeper press than we'd like. Grip traction is excellent, with front and rear straps and side panels sandpaper textured in the equivalent of about 120 grit—not so sharp as to sting under recoil, but more than enough to prevent the gun from turning in your hand. The matte-black, stainless-steel slide includes a loaded chamber indicator, fixed front and windage driftable white 3-dot sights, external extractor/ejector and front and rear slide serrations, and houses a 4-inch barrel with double captured guide rod and recoil spring.
While the trigger includes a Glock-like center trigger safety, its pull is decidedly non-Glock like. After a roughly 3/8-inch take-up at about a 3-pound pull weight it hits a hard wall. Another 1/4" or so of travel at about a 4-pound pull weigh results in a predictable and fairly clean break at an aggregate pull weight of approximately 6.5 pounds. After some practice, you quickly get used to this unconventional pull, and it is not objectionable at all. To coin a new trigger description, it's like a "double-action-only striker fired" trigger. And then there's the restrike capability—a major advantage in case of a failure to ignite on the first hit, which, if the second strike is successful, beats the hell out of having to rack the slide to chamber another round.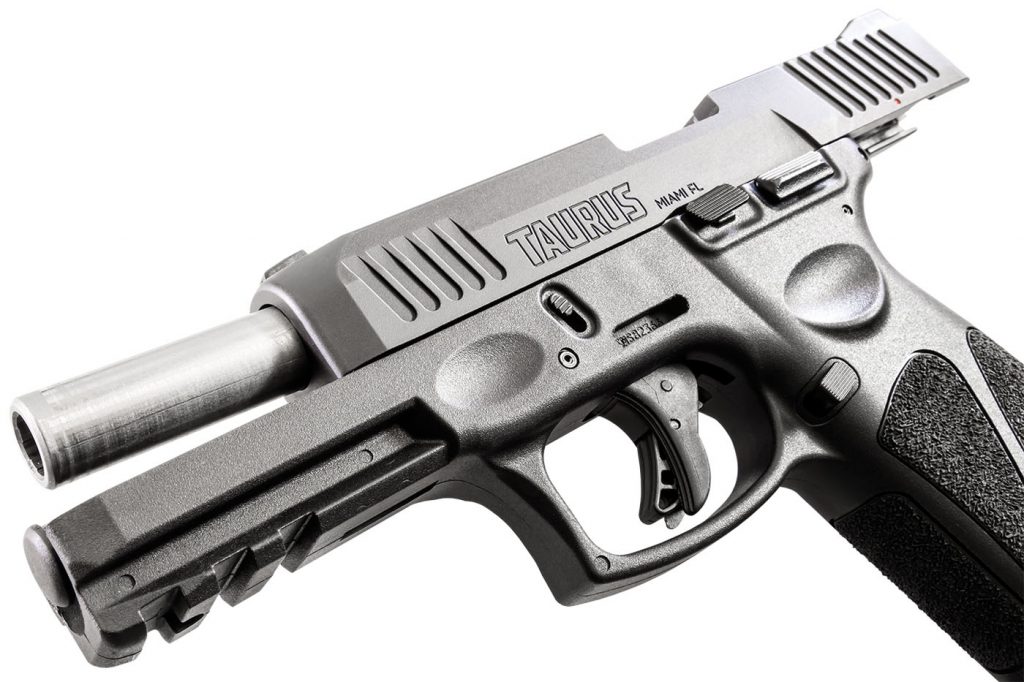 My intimate familiarity with the Glock platform has contributed to my overlooking—or maybe just accepting—what many would view as limitations, such as having to pull the trigger without a mandatory chamber check to disassemble it and having no second-strike capability in case of a failure to discharge. I can and do live with those issues, but new or casual shooters shouldn't have to. With the G3, disassembly is very similar to that of a Glock with a couple of important exceptions. The first step is to drop the magazine, same as a Glock. The next step is to lock the slide to the rear, which permits inspection of the chamber. The second step with a Glock is to pull the trigger, which is fine if you're savvy enough to know to do a chamber check first.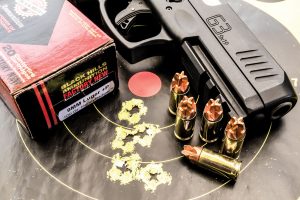 The third step with the G3 is to lock the slide to the rear (so you can do a chamber check), then depress the Glock-like disassembly latch and release the slide catch. THEN you pull the trigger on a confirmed empty chamber and push the slide forward off the frame.
You never know what level of performance you can expect out of a value-priced handgun, and it's always nice when you're pleasantly surprised; this was the case with the G3. Although we always expect high levels of basic reliability in a defensive carry gun (otherwise, you'd never read about it in the pages of On Target), downrange precision is expected to be commensurate with the price tag. With the G3, there were no disappoints on paper at 25-yards. While all ammo gave us sub-3-inch, 5-shot-group performance, this gun particulary liked the 100-gr. HoneyBadger load from Black Hills, printing the 1.58-inch group you see pictured. This would be considered excellent performance from a similarly-sized Glock 19 costing much more (possibly even twice as much.)
Check out the new and impressively-affordable Taurus G3 at your nearest dealer, or for more information contact Taurus USA; Tel.: (800) 327-3776; Web: www.taurususa.com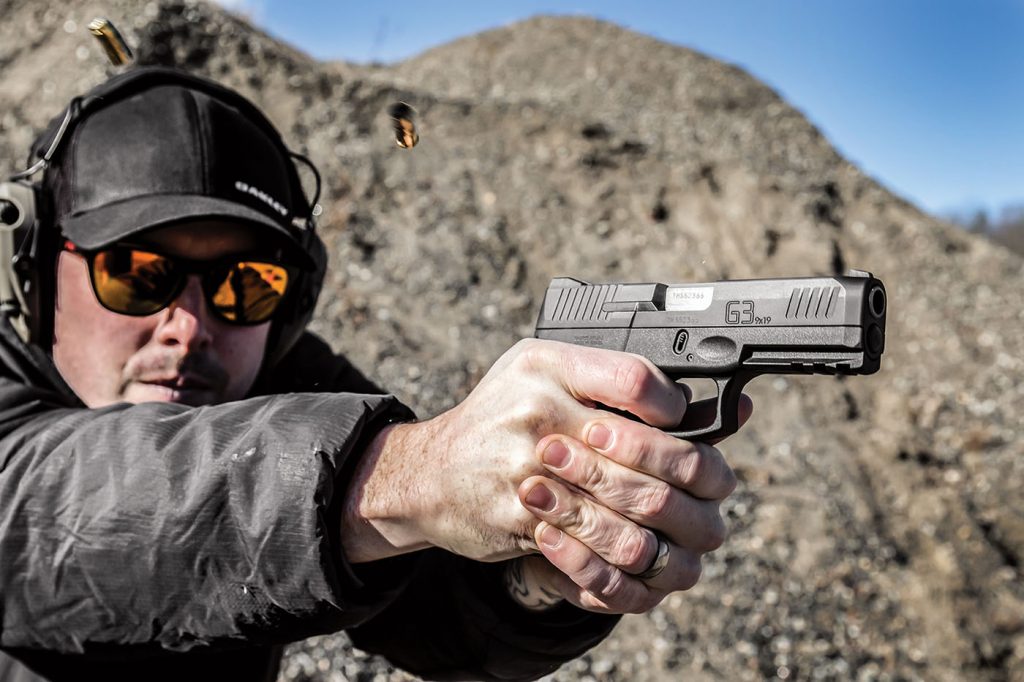 Specifications: Taurus G3 9mm
Caliber: 9mm
Barrel Length: 4.00 inches
OAL: 7.28 inches
Width: 1.20 inches
Weight: 24.83 ounces
Capacity: 15+1 and 17+1
MSRP: $345.23