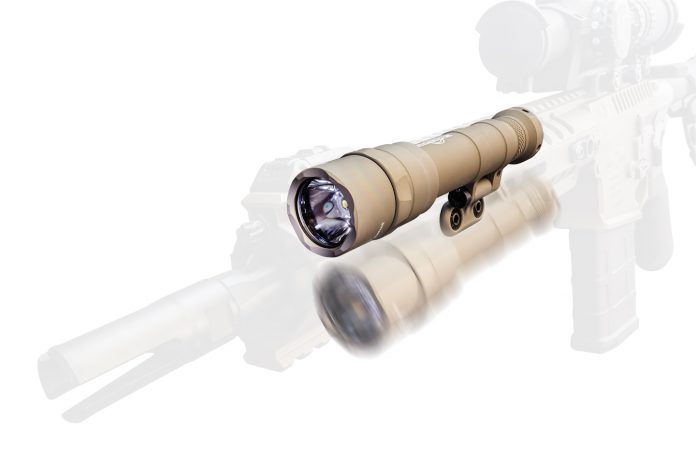 SureFire M600DF Scout Light
Many years ago, SureFire earned our trust as the top manufacturer of forward thinking, robust, weather-proof light systems specifically designed to withstand the constant punishment of being mounted to a firearm, and they continue to lead the pack in our opinion.
SureFire recently released new PRO versions of its proven Scout Light line; our favorite is the M600DF PRO ($299) boasting 1,500 lumens of ultra-white light. The DF stands for Dual Fuel, allowing the light to run on a pair of CR123A lithium batteries, or an 18650 rechargeable battery, which comes with a truck charger.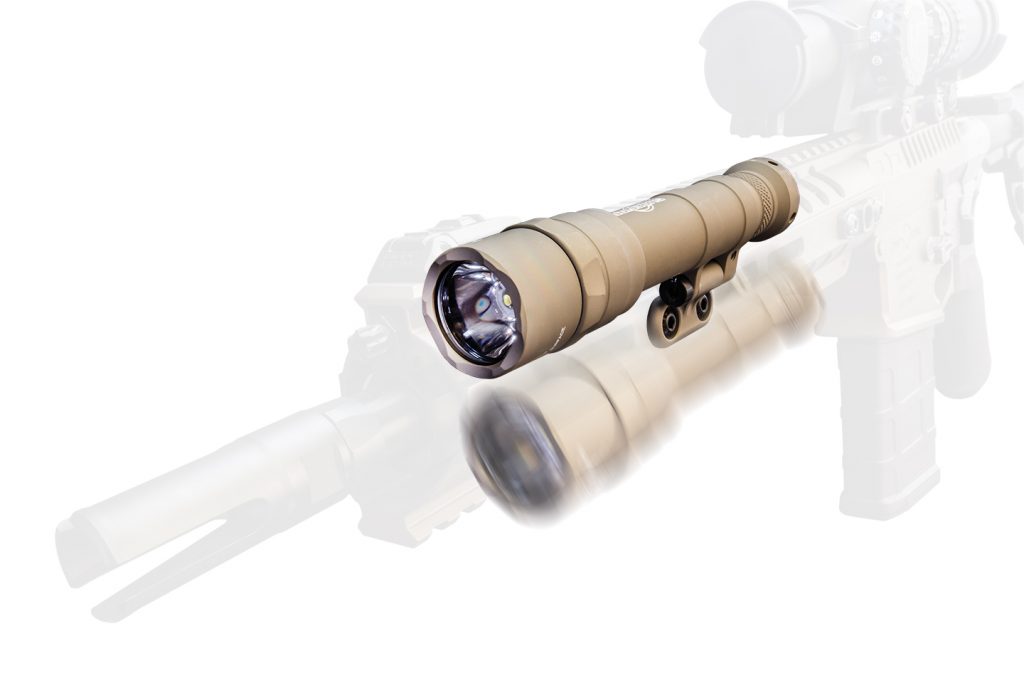 What sets the new PRO apart from its predecessors is the way it mounts to your rifle. The PRO features a new Low-Profile Mount (LPM) that allows the light body to rotate and roll inboard or outboard, fitting snuggly beneath other accessories, significantly reducing the profile of the light. Mounts are compatible with M-Lok and Picatinny rail sections. While Scout Lights are most commonly mounted on AR-15/M4 style pistols and rifles, the LPM opens the doors to effectively mount a white light onto other platforms such as lever guns, bolt guns and bull pups, with the most contour hugging, signature reducing profile possible. Contact SureFire; Tel.: (800) 828-8809; web: www.surefire.com