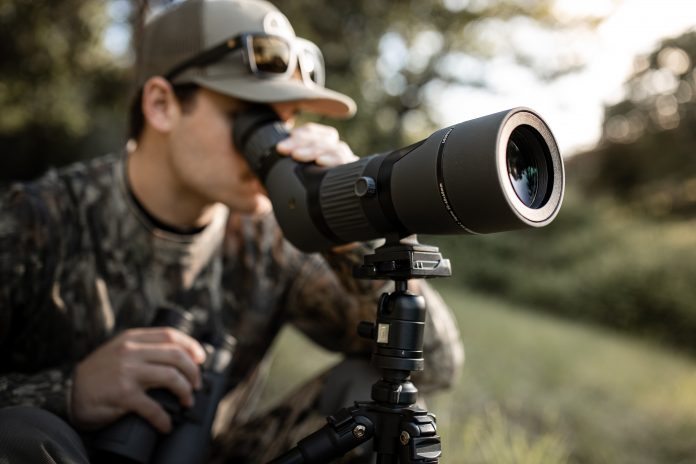 Leupold Announces Launch of New SX-2 Alpine HD Spotting Scope
BEAVERTON, Ore. — Leupold & Stevens, Inc., provider of the world's most rugged, lightweight, and clear sport optics, is pleased to announce the launch of its new SX-2 Alpine HD spotting scope. Two models are now available, both in an angled configuration: one a 20- 60x60mm model, the other a 20-60x80mm.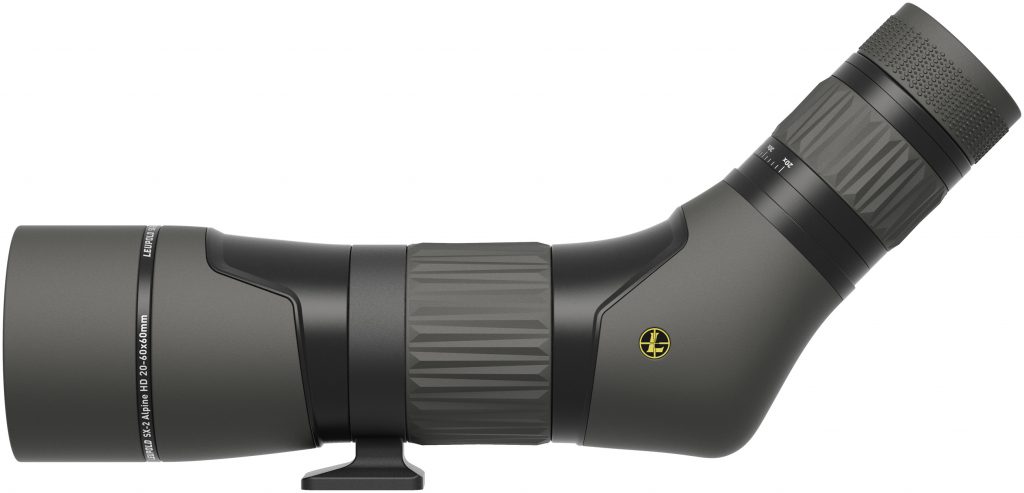 Built for the harshest conditions, the SX-2 Alpine HD delivers the performance that dedicated hunters and shooters need. You'll see more in less light thanks to the Twilight Max Light Management System, which intensifies ambient light in extreme low-light environments, and provides excellent glare management to drastically reduce image wash-out. A generous eyebox, meanwhile, helps eliminate eye-strain and fatigue, while an oversized eyepiece ensures comfortable viewing all day long. Leupold has engineered the SX-2 Alpine HD to deliver unparalleled optical quality in its class.
"The SX-2 Alpine HD delivers exactly what hunters and shooters want in a spotting scope, and it does it in a price class that you're not going to be able to beat," said Zach Bird, Product Line Manager for Leupold & Stevens, Inc. "Our in-house optical engineers are working every day here in Beaverton, Ore., to bring consumers the product quality they deserve, and the SX-2 is the perfect example – it's lightweight, rugged, clear, and exactly what you'll need whether you're spending the day at the range or heading out in the field."
Packed with features, the SX-2 Alpine HD delivers where it counts. The Diamondcoat lenses are scratch-resistant and will stand up to the roughest conditions. High definition lens coatings provide for bright, clear images, and its Guard-ion lens coating sheds dirt and water with ease. A rotating tripod adjustment ring allows for more flexibility when glassing large areas. The spotter provides incredibly sharp images with an ultra-smooth focus and reduces glare with an integrated, adjustable sun shade. It's tough, too, providing superior ruggedness that has been tested for extreme climates. The SX-2 Alpine HD is waterproof, fogproof, and guaranteed for life.
SX-2 Alpine

For more information on Leupold products, please visit us at Leupold.com.
Join the discussion on Facebook at Facebook.com/LeupoldOptics, on Twitter at Twitter.com/LeupoldOptics, or on Instagram at Instagram.com/LeupoldOptics.
Founded in Oregon more than a century ago, Leupold & Stevens, Inc. is a fifth-generation, family- owned company that designs, machines and assembles its riflescopes, mounting systems, tactical/Gold Ring spotting scopes, and Performance Eyewear in the USA. The product lines include rifle, handgun and spotting scopes; binoculars; rangefinders; mounting systems; and optical tools, accessories, and pro gear.
Leupold & Stevens, Inc., P.O. Box 688, Beaverton, OR 97075-0688, U.S.A. Phone: (800) LEUPOLD or (503) 526-1400 • Fax: (503) 352-7621 • www.leupold.com