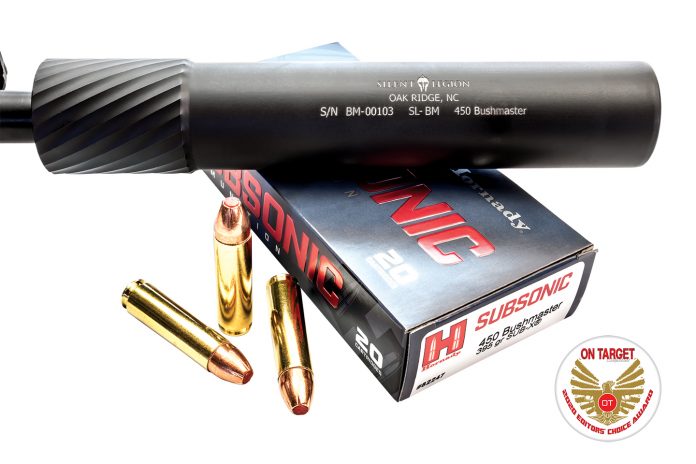 Hornady Sub-X 450 Bushmaster 395-grain subsonic ammo
For those who have shot a big bore rifle suppressed, life will never be the same. Something can be said for launching a huge, nearly 400-grain chunk of lead, through a suppressed rifle, just under the speed of sound. The acoustics it creates is unforgettable and is a whooshing sound reminiscent of what I imagine a small meteor makes as it cruises just overhead, seconds before impact.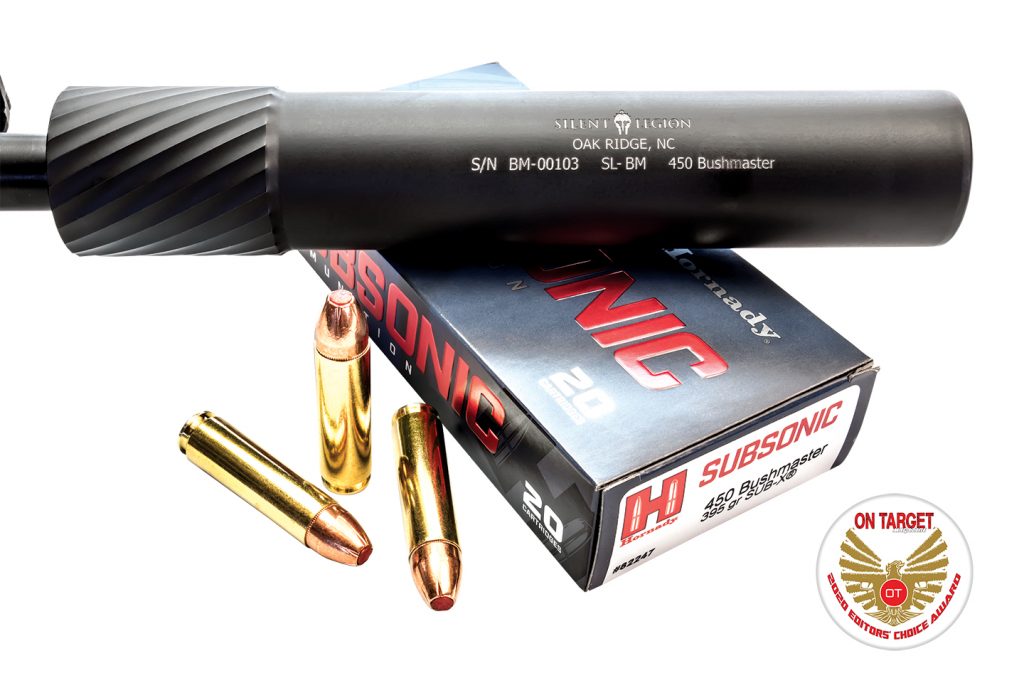 Most subsonic rounds are non-expanding, simply because their design and lack of velocity do not lend themselves well to reliable expansion. Hornday has changed the game with its Sub-X line of projectiles, earning them a 2020 On Target Editors' Choice Award. Featuring the company's patented Flex Tip insert within the bullets hollowpoint cavity, these rounds will reliably expand in soft tissue, at low velocities. 300 Blackout was the test-bed for this new technology with a 194-grain pill. Building off that loads success, the Sub-X line is expanding (no pun intended) and now includes a 395-grain load for the 450 Bushmaster. Specifically, this should delight mid-western deer hunters this season; now there's a commercial subsonic round just for you. Grab some at your nearest dealer, or for more info. contact Hornady; Tel.: (800) 338-3220; Web: www.hornady.com.