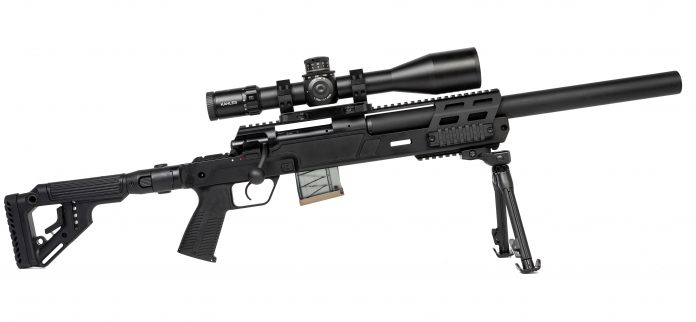 B&T USA Introduces New SPR300 PRO Model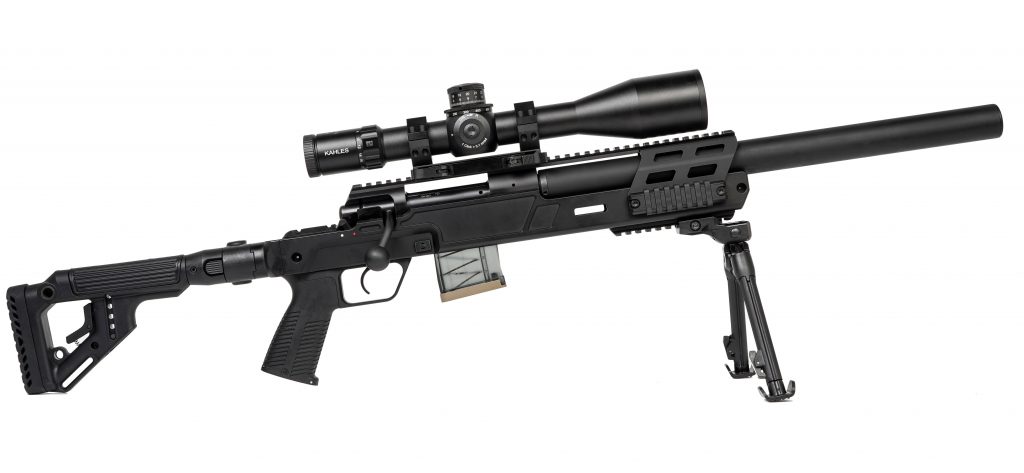 Tampa, FL (July 8, 2021) – B&T USA is excited to announce the release of its next generation SPR300 (Special Purpose Rifle 300BLK), the SPR300 PRO. Built for maximum accuracy out to 165 yards, the SPR300 PRO features a 9.8-inch 1:8 twist barrel chambered for 300BlackOut (7.62x35mm). The platform features a foldable, fully adjustable stock; extended top rail designed to accept clip-on night vision/thermal devices and prisms; a quick-detach bipod and a thread-on suppressor. Due to precision Swiss engineering, the SPR300 PRO can be broken down and quickly reassembled with no change in point of impact.
"Due to increased demand, the SPR300 has jumped the line to receive our updated PRO treatment. The new PRO version features an updated chassis, accepts AR-pattern magazines, features a Timney match trigger and has a new folding stock assembly compatible with the myriad of AR/M4-style stock models available today" said Jon Scott, Vice President of Sales, B&T USA. "The SPR300 has an incredible reputation as a whisper quiet precision rifle originally developed for European special mission's units, who have allegedly used the platform to great success as a discreet, urban precision rifle, that boasts comparable sound and flash signature to that of an air rifle."
The SPR300 PRO features a durable hard anodized, aircraft aluminum receiver for reduced weight, a Timney single-stage Hunter Elite trigger adjustable from 1.5 lb. to 4 lbs., M-LOK compatible accessory slots, a three-position safety selector, as well as cocked bolt indicator.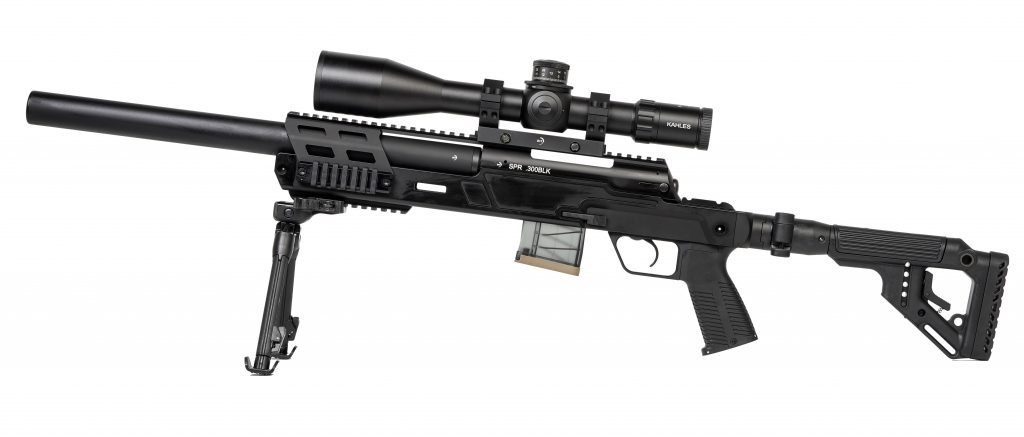 About B&T USA
B&T USA, a Florida-based firearms, silencer and accessories manufacturer operating under license of B&T AG SWITZERLAND, which was founded in 1991 as a designer and manufacturer of the industry's most advanced suppressors. Under the leadership of Karl Brügger, B&T AG has evolved into a world leader in the design, manufacture, and sale of the most technologically advanced, high performance weapons systems in the world. From the comprehensive APC (Advanced Police Carbine) line, recently adopted by the United States Army, to the new 9mm USW® (Universal Service Weapon) and USW conversion kits; B&T weapon systems are used globally by police, Special Forces, and elite military units. For more information on B&T USA, visit: www.bt-arms.com