Savage Arms Introduces 110 Carbon Tactical
WESTFIELD, Massachusetts – January 3, 2022 – Savage Arms is proud to announce the addition of the 110 Carbon Tactical to its line of 110 bolt-action rifles. The new 110 Carbon Tactical builds upon the success of the 110 Tactical, but cuts weight with an exclusive PROOF Research® carbon fiber wrapped stainless steel barrel.

"The 110 Tactical has proven to be an exceptionally versatile rifle," said Jessica Treglia, Sr. Brand Manager at Savage Arms. "The 110 Carbon Tactical is the next step in this design. With its beavertail forend, AICS magazine compatibility, and one-piece 20 MOA rail, the 110 Carbon Tactical is an adaptable and highly capable rifle—and now it is even lighter. With its new PROOF Research carbon fiber wrapped barrel, it weighs in at just over seven-and-a-half pounds."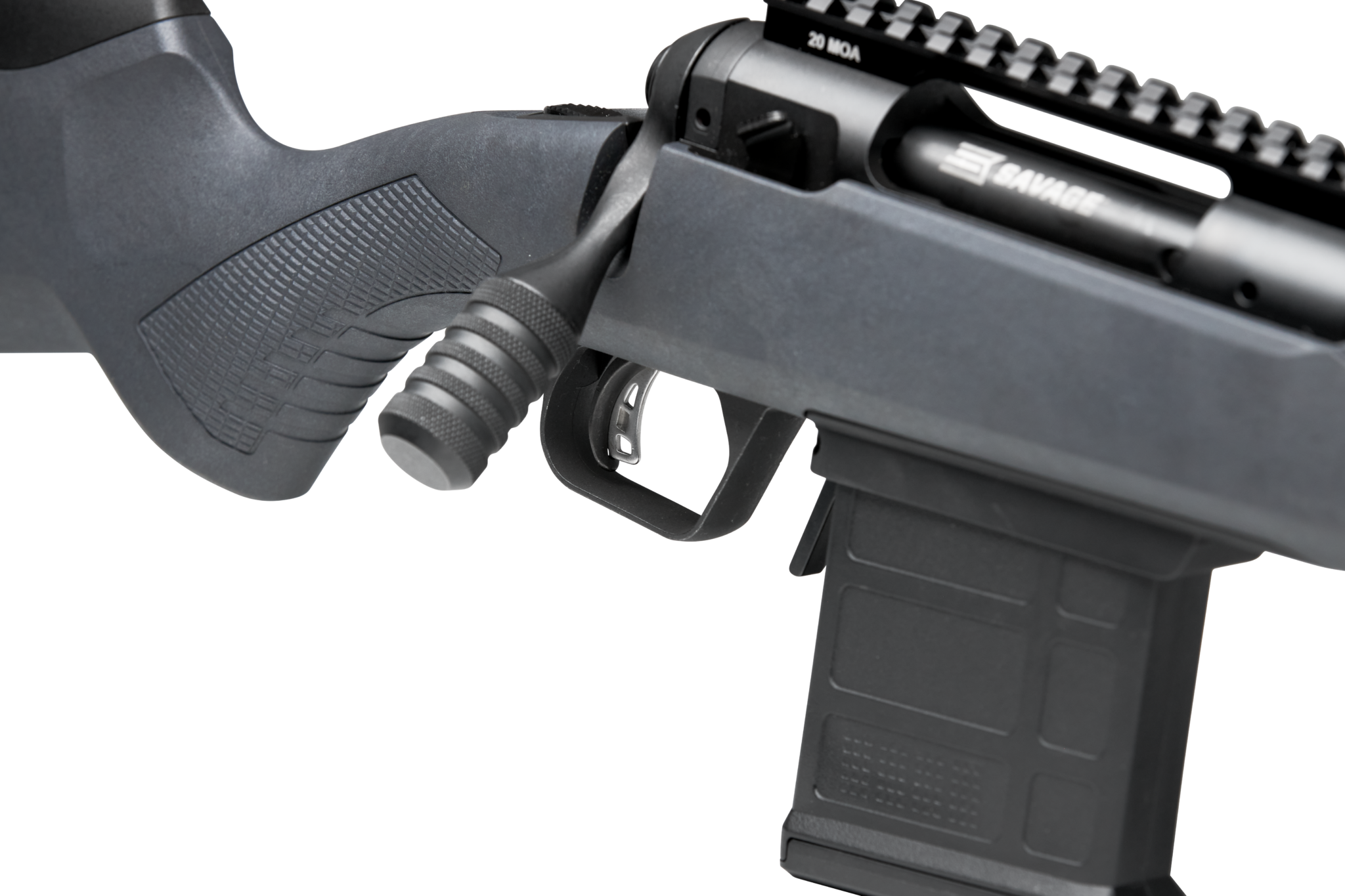 The new 110 Carbon Tactical provides uncompromised balance. The Savage rifle houses its PROOF Research barrel with a rigid AccuStock which secures the action three-dimensionally along its entire length. AccuFit allows for multiple adjustments to its length-of-pull and comb height. The new 110 Carbon Tactical will be available in grey and flat dark earth.
Features
Factory blueprinted action
Matte black carbon steel receiver, drilled and tapped (8-40)
AccuStock with AccuFit technology
Grey or Flat Dark Earth colorways
Beavertail forend with 3 sling swivel studs
1-piece 20 MOA rail
PROOF Research Carbon Fiber Wrapped Stainless Steel Cut Rifled Barrel with threaded muzzle
1.5-4 lb user-adjustable AccuTrigger
AICS detachable box magazine
Part No. / Description / MSRP
57938 / .308 WIN 110 Carbon Tactical / $1789
57939 / 6.5 Creedmoor 110 Carbon Tactical / $1789
57940 / 6.5 PRC 110 Carbon Tactical / $1789
57941 / .308 WIN 110 Carbon Tactical FDE / $1789
57942 / 6.5 Creedmoor 110 Carbon Tactical FDE / $1789
57943 / 6.5 PRC 110 Carbon Tactical FDE /$1789

About Savage
Headquartered in Westfield, Massachusetts, Savage has been producing firearms for more than 125 years. Savage is one of the world's largest manufacturers of hunting, competition and targeting shooting centerfire and rimfire rifles, and shotguns. Their firearms are best known for accuracy, performance and innovation. The entrepreneurial spirit that originally defined the company is still evident in its ongoing focus on continuous innovation, craftsmanship, quality and service. Learn more at www.savagearms.com.