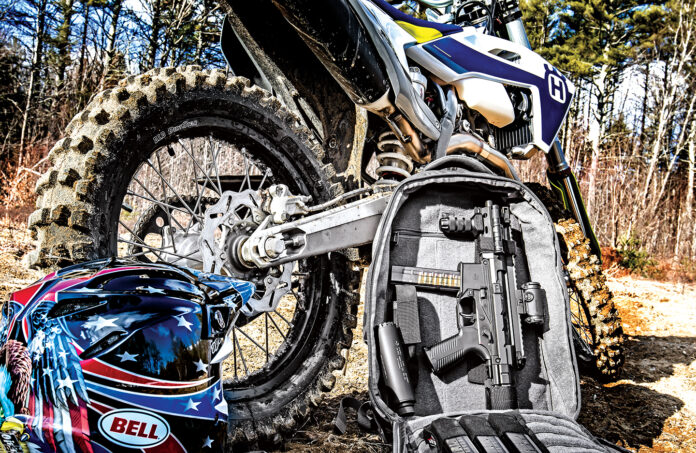 B&T SPC9 PDW
By: Dave Bahde
The Swiss Army Knife of PDW's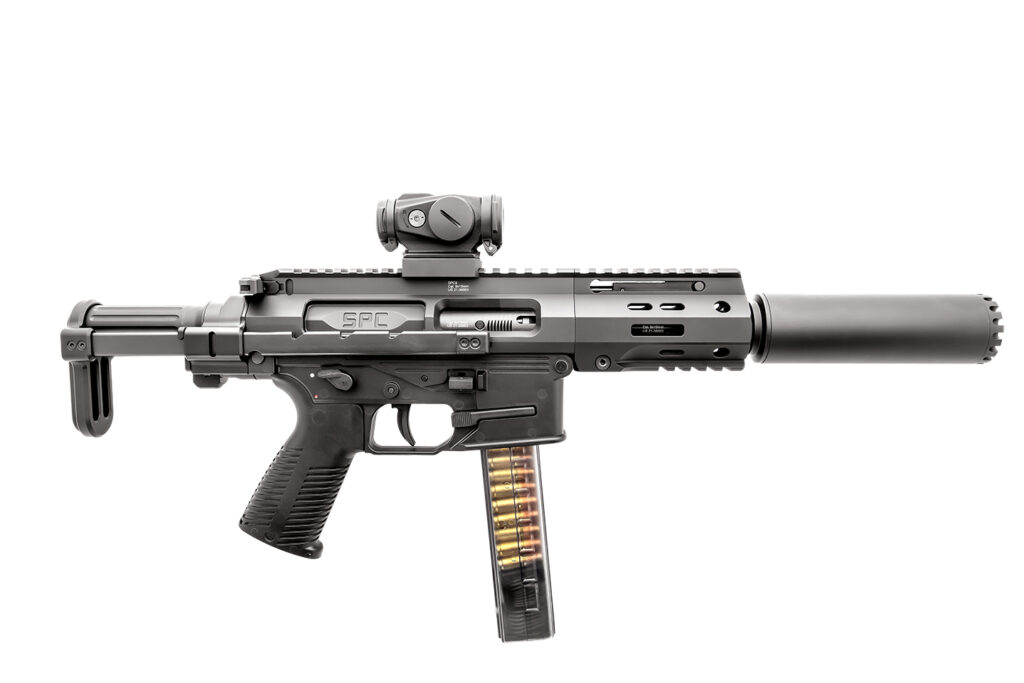 I am coming up on 15-years of writing articles for firearm publications and 22-years of testing firearms as a department and Swat team armorer, trainer, instructor, subject-matter expert, and product evaluator. Testing for manufacturers, departments, publishers, and other private clients has put me in touch with hundreds of companies in the firearms industry — most with a focus on the tactical side. Most of these companies are focused on the bottom line with an eye on what's trending. There are exceptions, though; some companies primarily cater to the needs of governments, government agencies, and military clients. These companies are not looking to lose money but seldom are they "trend" driven or even market-driven. They build for a specific client and, at some point, make it available to the general public. If it garners a following great; if not, no worries, and refreshingly they ignore the social media experts. One of those companies is B&T.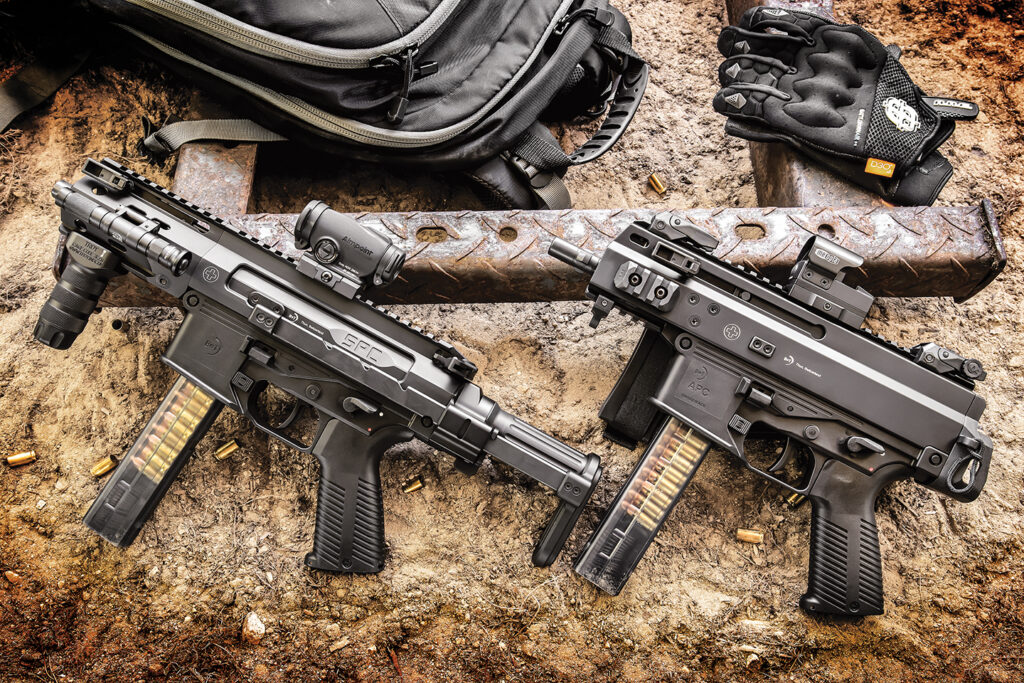 B&T USA
Founded by Karl Brugger and Heinrich Thomet in 1991, B&T AG is based in Switzerland and is currently owned by Karl Brugger. B&T started making suppressors and accessories for the most popular firearms for police and military clients worldwide. My first encounter with B&T was as a Heckler and Kock (HK) LE dealer in the mid-1990s. Their products quickly became favorites amongst law enforcement using the MP5, and later, the G36 and UMP line of firearms. With that popularity came requests for weapons matching the same quality and attention to detail, and in 2004 they developed the MP9 — a variant of the Steyr TMP machine pistol. Widely used throughout the world by police and military agencies, the MP9 was followed by the APC9 SMG along with a sniper rifle (APR) and APCs in other calibers. Quietly and with little more than word of mouth, they became increasingly popular in the US, including several US police agencies. Introduced in 2019, their APC9 Pro was awarded a contract with the US Army. Their latest and the subject of this review, the SPC9 (Special Purpose Carbine), incorporates many of the excellent features of the APC and is quickly becoming a favorite among professionals. Currently available in 9mm and 45ACP in the US, it was developed for a European police agency as a semiautomatic training and deployment tool and is quickly becoming the Swiss Army Knife of SMG/PCCs.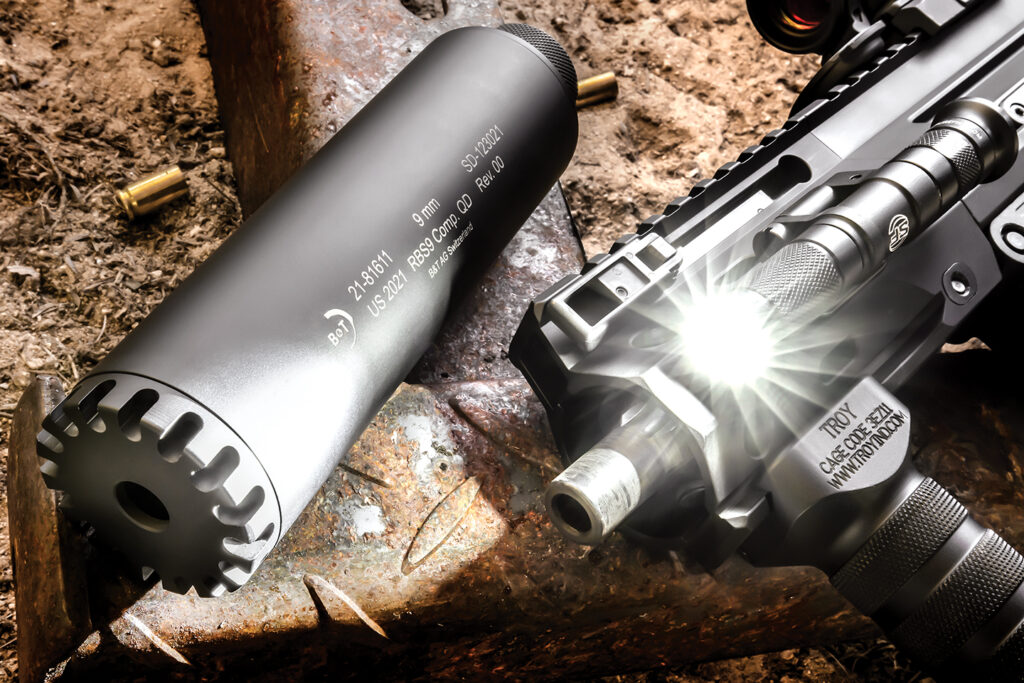 B&T USA SPC9
My test weapon was an SPC9 configured as a 4.5-inch barreled PDW (Personal Defense Weapon) and was shipped with their latest RBS9 QD compact 9mm suppressor. Available in multiple configurations with hammer-forged barrel lengths from 4.5 to 9-inches, with a 16-inch version on the horizon, they are semi-automatic, require the commensurate NFA paperwork for the short barrels, and are available to anyone where they are legal to possess. The SPC9 is not currently available as a pistol.
The PDW and standard models of the SPC9 use the integral three-lug barrel attachment, which is a fast and solid means of suppressor attachment. Two integrally suppressed versions (SD, PDW SD) are also available. Standard models use an AR15-style stock, and the PDW has a rail-type telescopic stock, but all use the company's patented hydraulic buffer system that reduces recoil and increases consistency with a broad spectrum of ammunition. Unique on the SPC is a dual charging handle system; up front is a non-reciprocating, side-mounted, and ambidextrous folding handle; at the rear sits a familiar AR-style handle, making a manual-of-arms transition from an AR to the SPC9 that much more fluid. The stubby handguard provides both M-Lok and NAR (NATO Accessory Rail) mounting slots. Although not shown, each SPC ships with a set of polymer flip-up sights, although On Target's sample was tested sans the BUIS and with Aimpoint's brand-new DUTY RDS 2-MOA red-dot optic (more on this optic elsewhere in this issue.)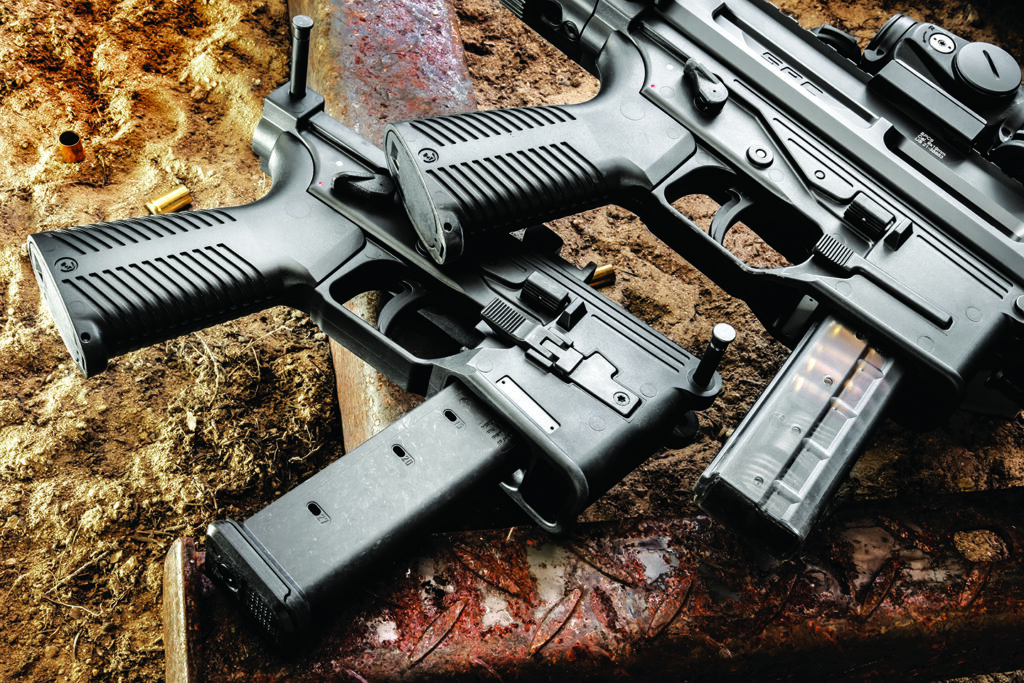 Lower receivers are made from lightweight polymer, not serialized, and can be interchanged easily with no second tax stamp necessary. Currently available 100-percent complete for $435 and configured to accept either the proprietary B&T translucent-polymer magazines, Glock magazines (down to the sub-compact G26 mag), and Sig Sauer P320 magazines, these interchangeable lowers make it is possible to match your secondary pistol and share magazines. Controls are AR-like, with ambidextrous bolt releases, thumb safeties, and magazine releases. The trigger is a two-stage. The grip is AR-style and will accept most available for that platform. Also, like an AR, two push-pins attach the upper and lower receivers. Everything about the SPC9 design is about keeping things familiar, simple, and easy to operate and maintain. The supplied B&T Compact RBS suppressor was designed to reduce backpressure significantly thanks to its flow-through design and low-pressure chamber to absorb excess gas. The Compact RBS is available with either a QD 3 lug mount (tested) or direct thread. Full auto rated, it weighs around 12 ounces and measures 4.5-inches in length.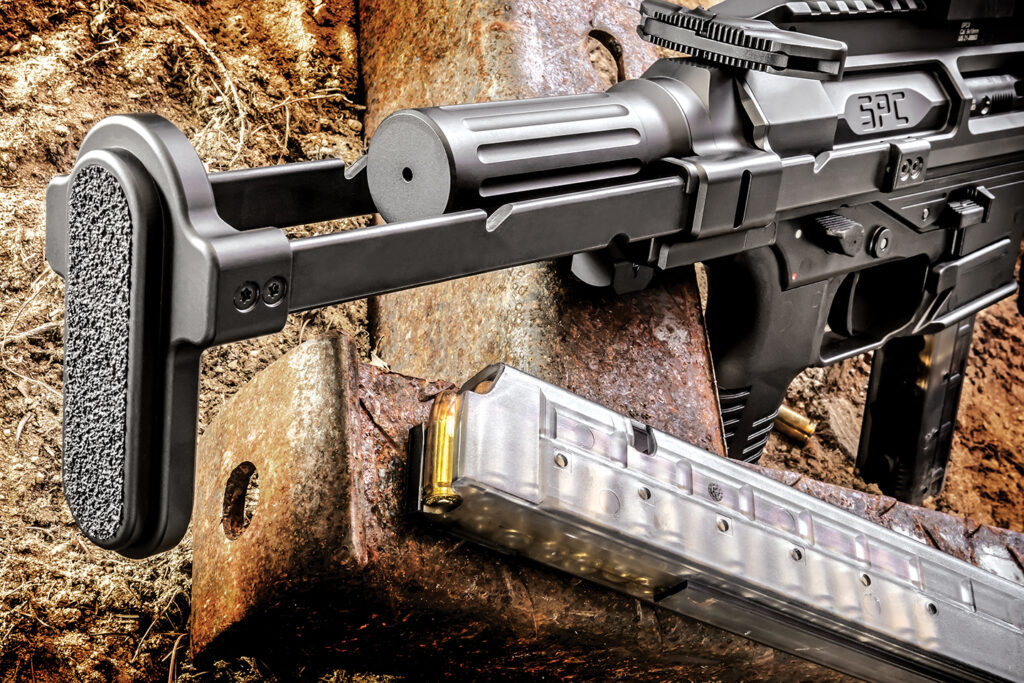 Range Time
PDWs are shoulder-fired pistols with barrel lengths typical of many pistols. Designed for use in confined spaces at CQB distances, they excel in entry scenarios, vehicle operations, and protection details. Even suppressed, this SPC9 fits in small bags, making for ease of carry and concealment. The telescoping stock is fast to deploy when needed using the "grip it and rip it" technique, and the gun can be fired with it either extended or collapsed. Notches in the rails provide four different length-of-pull settings. B&T's version is solidly built, with no plastic, and lodged firmly against the shoulder and or bicep. Having run every version of an MP5 and MPX, the SPC9 is comparable or better and quickly became very familiar. Moving in and around the truck was easy and smooth.
While I tested the B&T magazines, most of my time was spent using the Glock lower. Having magazine compatibility with your carry pistol is a considerable advantage, and the G19 is one of the most prolific carry pistols on the market today. Several generations of Glock magazines were used as well as Magpul versions, and they all functioned flawlessly. And, with the popularity of SIG's P320 series of pistols, they cover the two most prominent platforms in the LE world.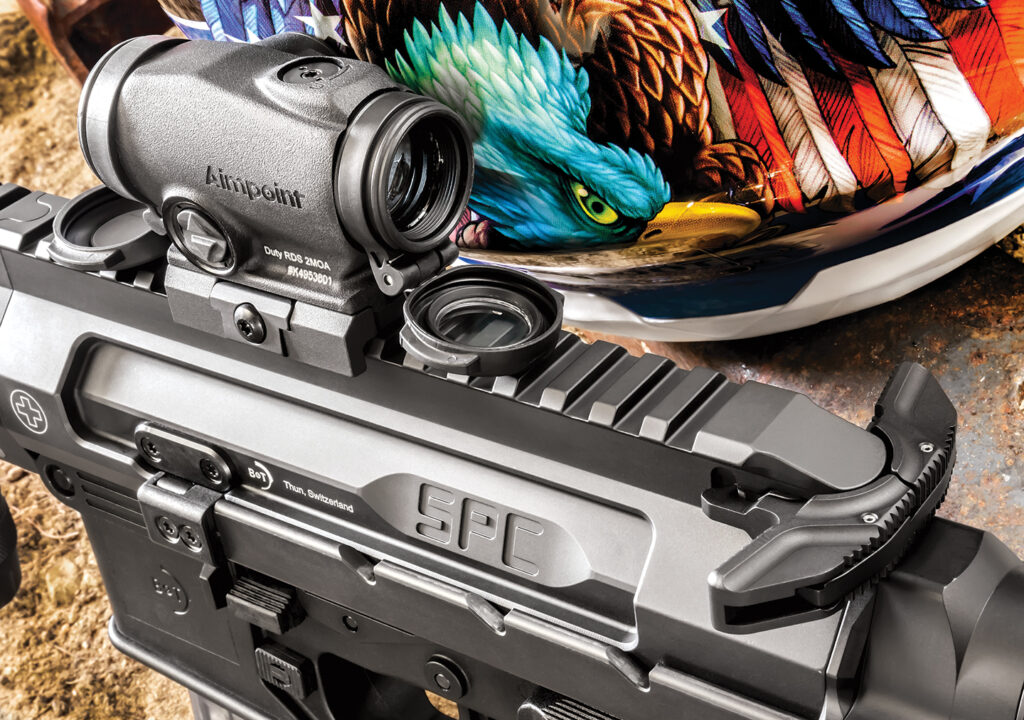 Accuracy was excellent, with my best group coming from Hornady 135 +P Critical Duty, with a cluster at 25 yards that measured around 0.60-inches, fired using the back of my truck as a rest. Nothing fell outside an 0.75-inches at this range.
Back-up iron sights are polymer, and one thing to be aware of with the PDW model and its short handguard is that the front sight will need to be mounted very close to the optic since it will otherwise interfere with the front charging handle. The standard model uses a longer handguard, and the front sight can be mounted fully forward.
The RBS suppressor was quiet given the shorter barrel length and produced noticeably less back pressure than a conventional can, and minus the often-increased recoil. The SPC9 was one of the softest shooting PCC/SMGs I've ever tested. There was some gas at the ejection port, but nothing like most suppressors. The short barrel meant mounting was a bit trickier since the 3-lug mount resides just under the handguard, but it was workable. The trigger is polymer, two-stage, and about perfect for me. Two-stage triggers are my go-to, and this one was pretty crisp for a duty-capable trigger. With a predictable first stage, the second is light enough for precision fire, and it breaks with very little overtravel. It made for solid accuracy when needed and was as fast as any production-level trigger capable of duty use.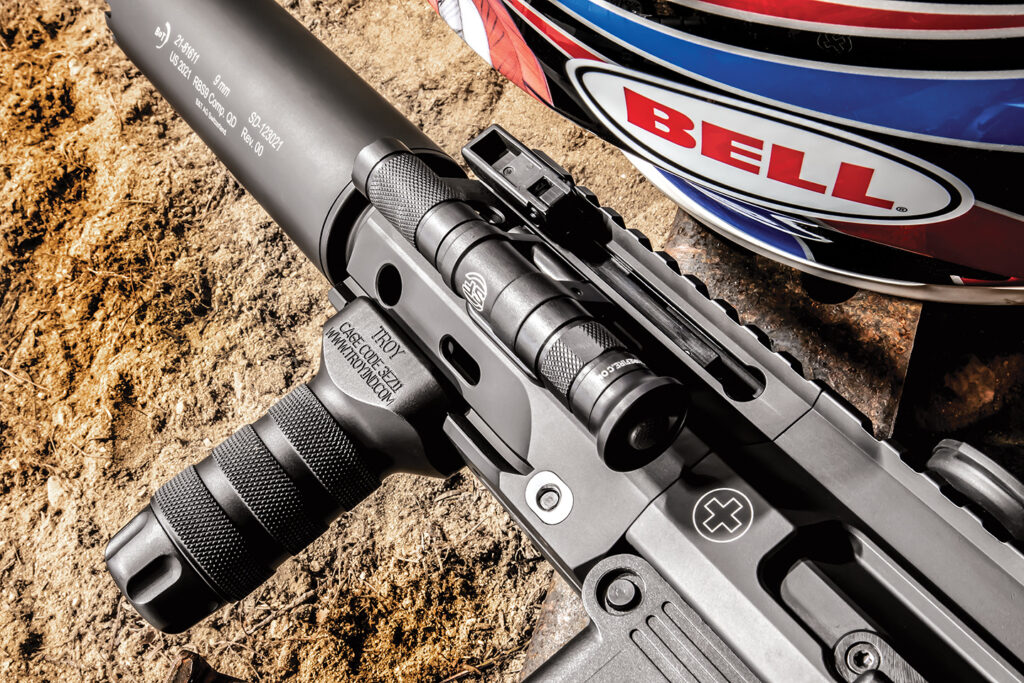 I found the dual charging systems useful when it was time to work typical stoppage drills. I found it worked best to load the SPC9 using the front-mounted charging handle, and with hundreds of hours on an MP5, it was the most intuitive. When it came time to lock the bolt open, especially during stoppage drills, the AR-style charging handle made it easy while maintaining a semblance of a pocket. Being able to lock the bolt open by pushing up on either bolt release made it simple, workable from either side and fast. Same with reloads. The SPC9 may be the most operator-centric design yet, especially when you consider the multiple manuals of arms.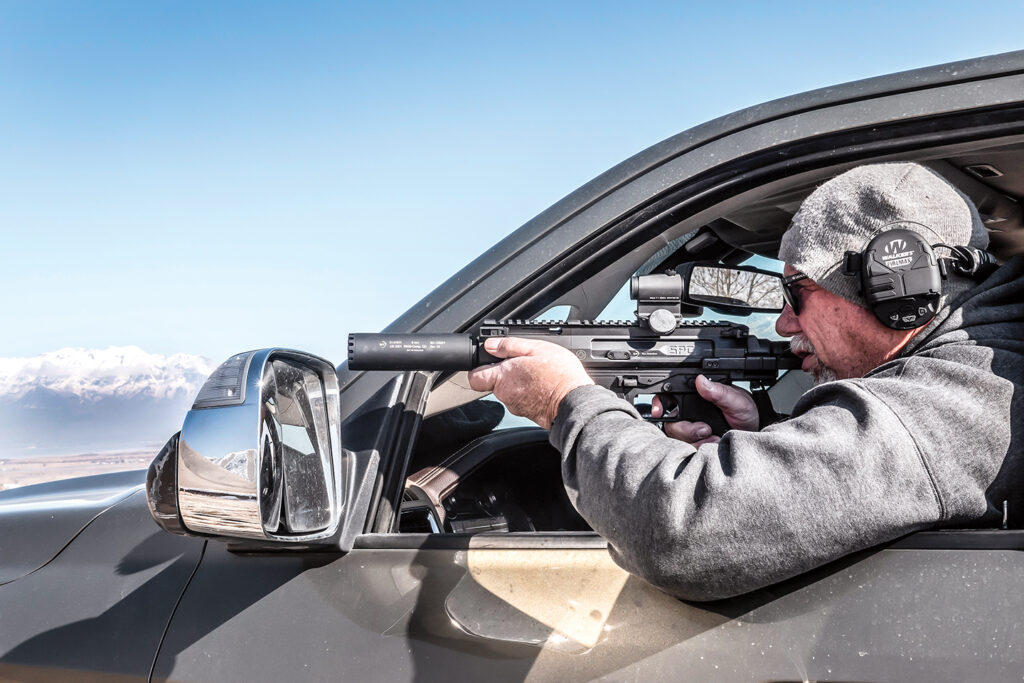 Bottom Line
Build quality is amongst the best I've ever tested, and it had that "solid but not heavy" feel that is seldom seen these days. Of course, many expect this from a Swiss company, but when you handle the SPC9, it really does feel solid; nothing rattles, shakes, or moves. Controls are positive with crisp and predictable operation. You get the overall impression of a precision instrument feel of precision without it being over complicated.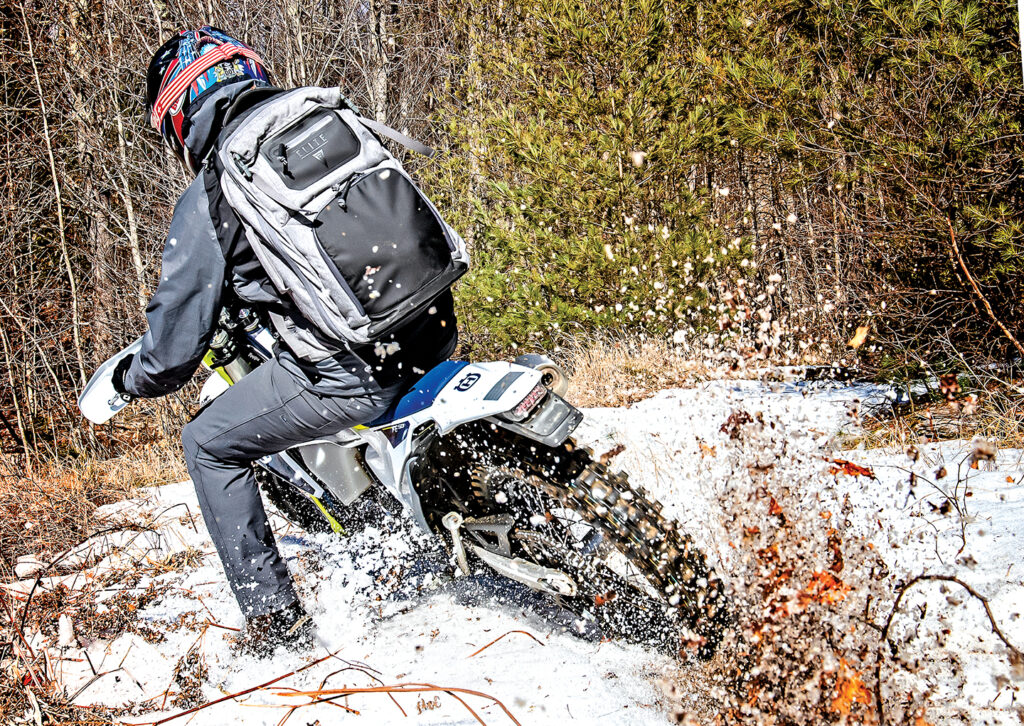 As often as I have deployed an SMG over the decades, I am still not much of a PCC fan, as I still prefer a rifle caliber in general and look forward to testing the B&T APC PRO SB in 5.56mm. That being said, I understand and recognize their value, and they are experiencing a substantial comeback in the police world. Most PCCs today are toys for the square range or competition, but the SPC9 is one of those exceptions to the rule. All told, this is a solid, reliable, and easy to deploy lifesaving tool, and if that's what you are looking for — agency or otherwise — add this one to the list and expect to see it land near or at the top. Check out the complete line of B&T firearms at your nearest dealer, or for more information, contact B&T USA; Tel: (813) 653-1200; E-mail: [email protected]; Web: www.bt-usa.com.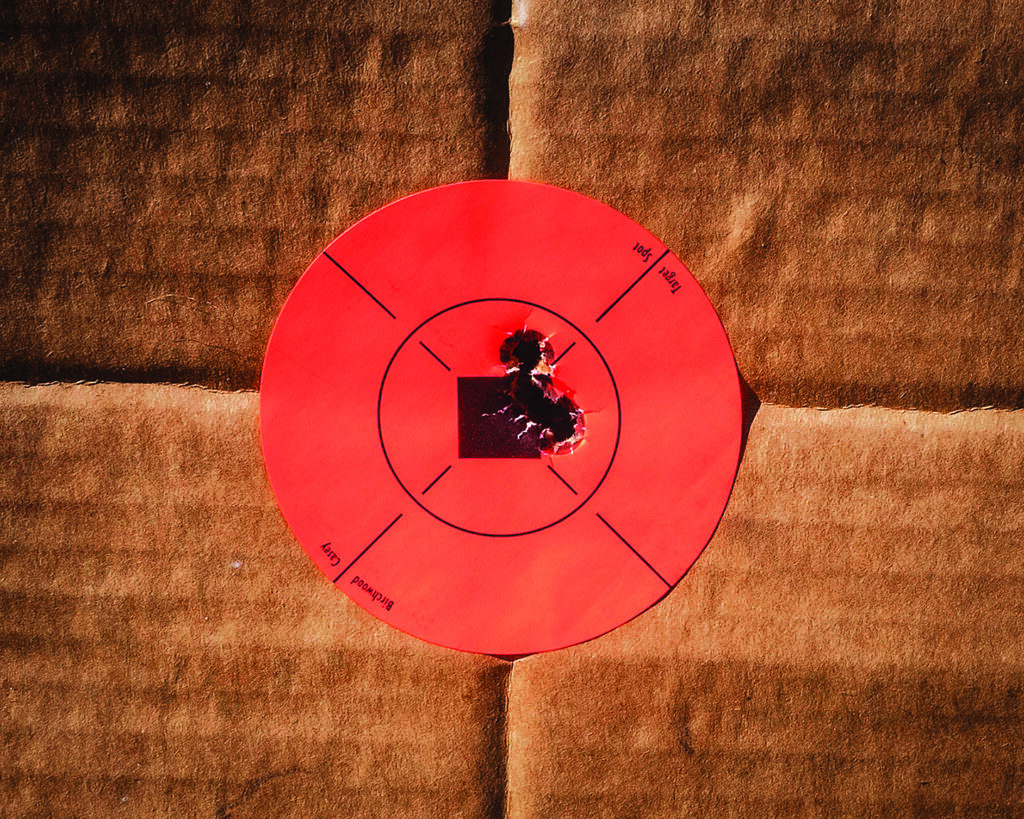 Specifications:  B&T SPC9 PDW
---
Caliber/Gauge:     9mm
Barrel Length:      4.5-inches
OA Length:           18-inches collapsed/unsuppressed
Weight:                5.5-pounds
Sights:                 Top Rail/Polymer BUIS
Stock:                 4-position Telescoping
Action:                Blowback
Finish:                Black Anodized
Capacity:             10-30 rounds/B&T, Glock and Sig P320 Capable
Price:                  $2523.00