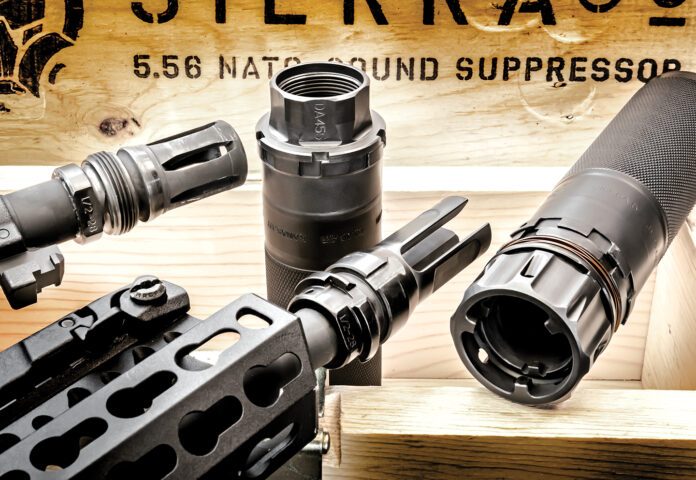 Dead Air Silencers Sierra-5  
The compact overachiever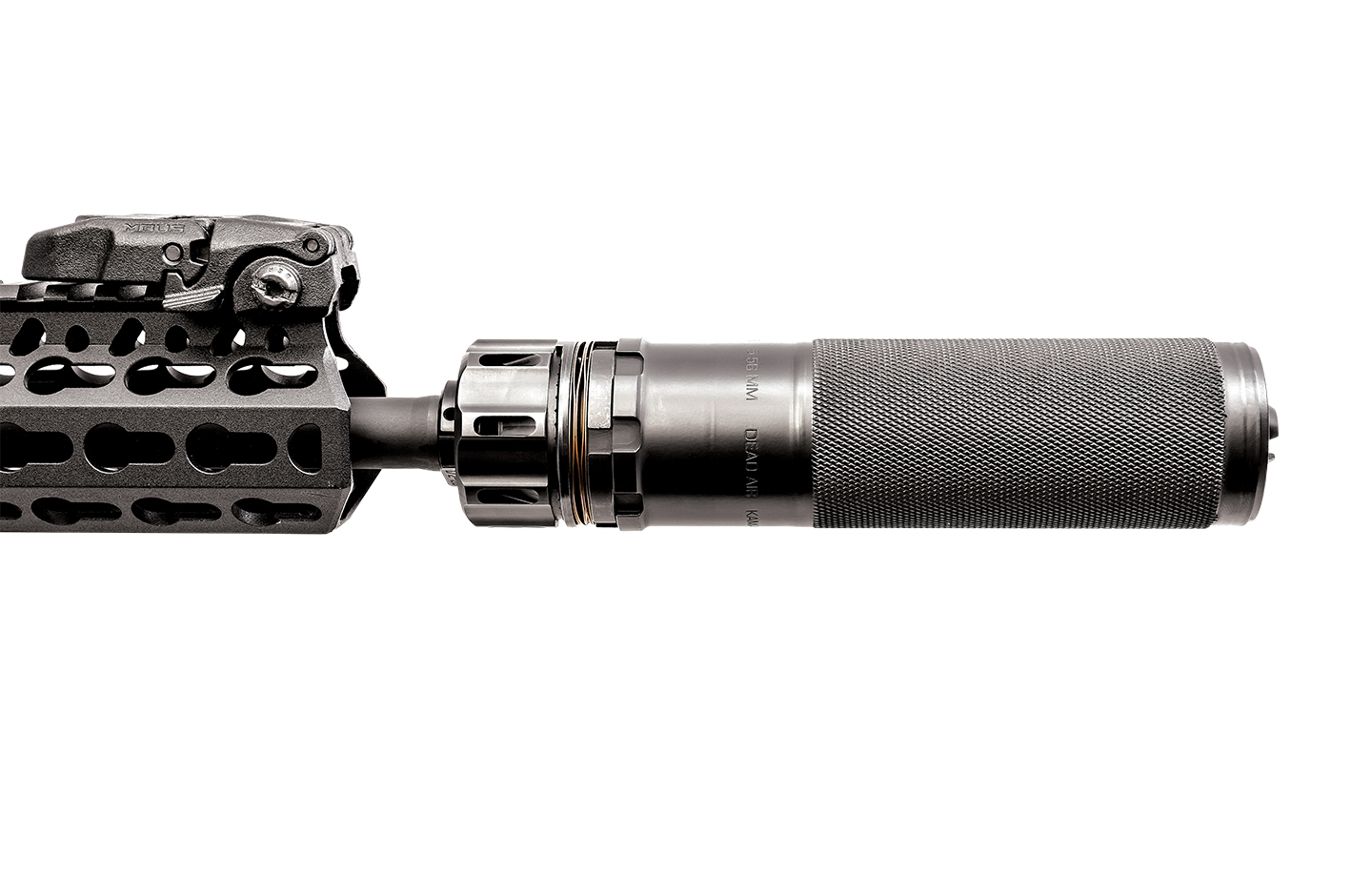 I remember when Dead Air Silencers started in 2014. Mike Pappas (owner) was a longtime colleague and friend. Both of us had been in the industry a long time, and Mike and his partners set out to build rugged, simple, and well-priced suppressors with a focus on multicaliber designs. My favorite tag for them was the "working man's" suppressor. Over the years, I've owned or tested almost everything they make. They've all been workhorses for me and have become the favorite of many for their rugged and effective designs and their industry-standard KeyMo attachment system. With the before-mentioned dedication to multi-caliber designs, the new 5.56mm Sierra-5 was a step out of the box for them, so I jumped at the chance to test one. As usual, it did not disappoint, and for a single-purpose can, it is quite impressive.
Sierra-5 Suppressor
Designed as a hard-use dedicated 5.56mm suppressor, the Sierra-5 is short, quiet, and — like all Dead Air suppressors — built to last. With a full-auto rating and no barrel-length restrictions, it's perfect for SBRs or pistols with shorter barrels. Compatible with all their R-Series end caps, you can add an E-brake, flash hider, or just a plane front end. It will accept KeyMo, Xeno, or direct thread adapters. The baffles are made of Stellite, the rest is stainless steel, and it weighs in at 13.3 ounces without an adapter. My test system using the KeyMo attachment weighed in at 15.2-ounces (not including the flash hider). The overall length is roughly 6-inches with the KeyMo adapter with effectively 4-inches of baffles.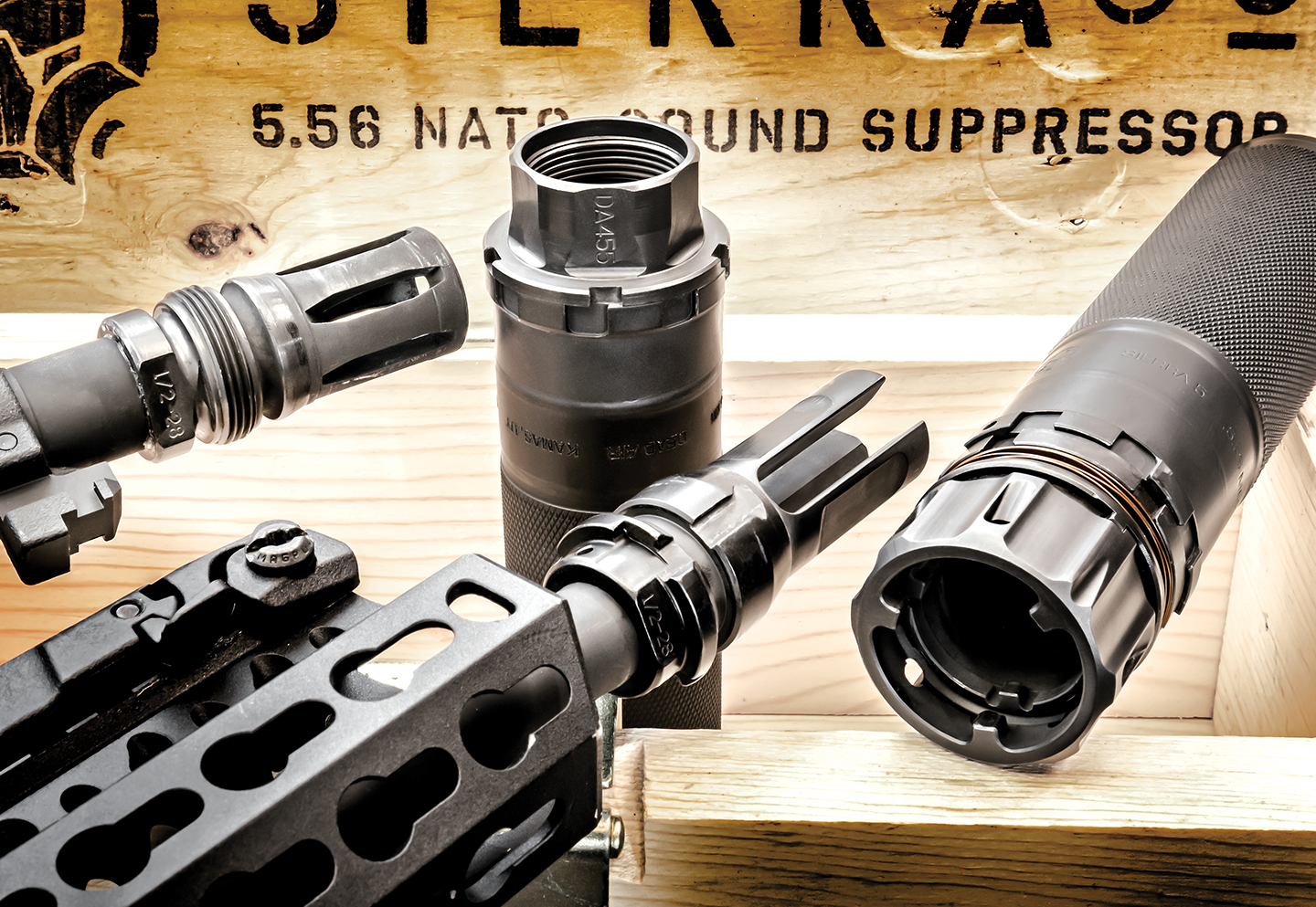 Range Time
Testing was completed using my Desert Tech MDR using the Micron SBR kit. The barrel is 11.5 inches long, and the bullpup design makes it a very short overall system. Attaching the Sierra-5 added only four inches to the overall length using the KeyMo flash hider. Installation and removal with one hand was a breeze, and knurling made it easy to check for tightness or removal with a gloved hand. It locks up tight, did not come loose, and came off after a couple hundred rounds with no problem.
Impact shift when installing and removing the suppressor was negligible; using Hornady 55-grain FMJ/BT, it was less than half an inch at 100-yards and barely noticeable at 50-yards (zero range). For what is effectively 4 inches of baffles, the Sierra-5 is amazingly quiet — as quiet as anything else in that length and some that are longer. Using the suppressed setting on the MDR, you barely noticed it was there, with very little excess gas, almost no recoil, and no feeling of a heavy, unwieldy barrel.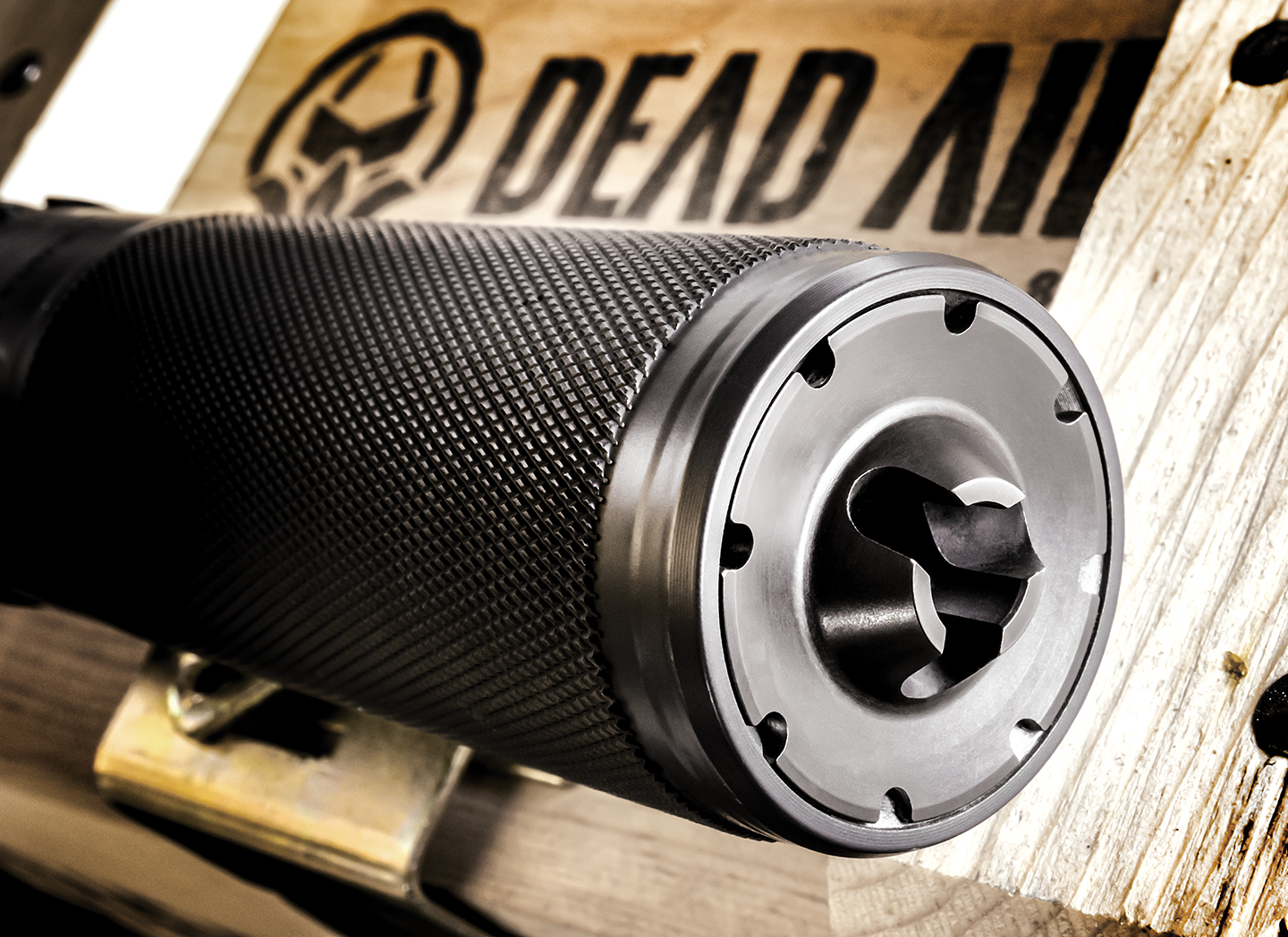 Bottom Line
Dead Air did a great job on the Sierra-5 suppressor. It checks all the boxes for a hard-use duty-capable suppressor for a 5.56mm rifle, SBR, or pistol. Lightweight, quiet, full-auto rated with no barrel length restrictions; it just does not get much better. It feels solid, looks great, and works exactly as advertised. If you are looking for a 5.56mm suppressor for your duty, self-defense rifle, SBR, or pistol, this needs to be at or near the top of the list. Check out the complete line of Dead Air suppressors at your nearest dealer, or for more information, contact Dead Air Silencers; Tel: (844) 293-6778; Web: www.deadairsilencers.com.
Specifications: Sierra-5 Sound Suppressor
Construction:            Stellite and Stainless Steel
Caliber:                      5.56mm
Length:                       5.72-inches (suppressor alone)
Diameter:                   1.50-Inches
Weight:                      13.30-ounces (suppressor alone)
MSRP:                       $859 to $929