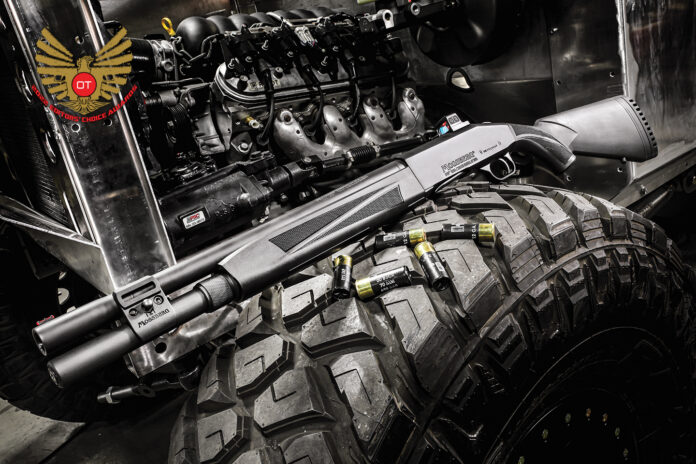 2022 Editors' Choice Award Winning
Mossberg 940 Pro Tactical 12-gauge
By: Dave Bahde
Big performance from Mossberg's newest autoloader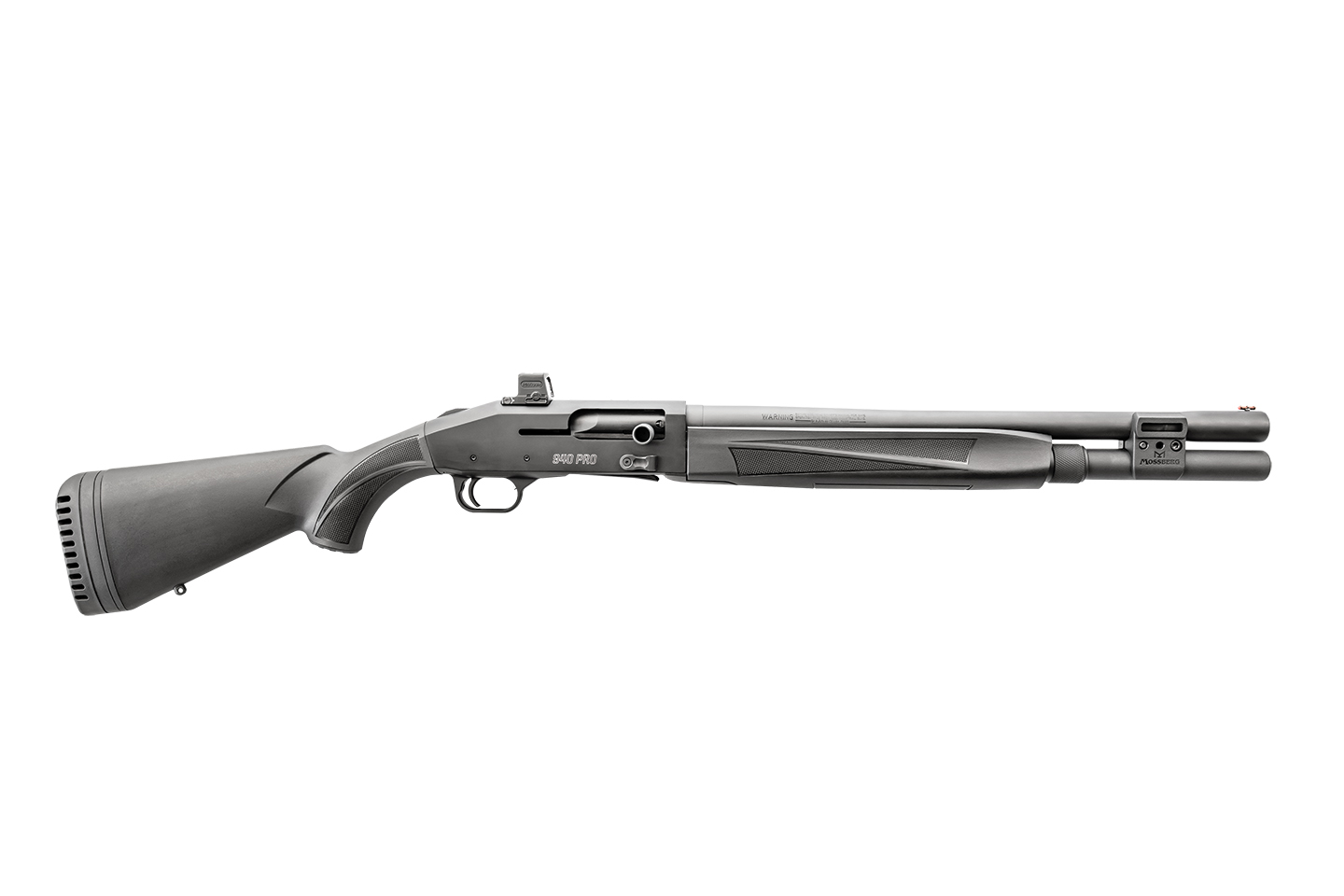 I have been using Mossberg shotguns since I was issued one for police work nearly three decades ago. My first was a Mossberg 590A1, and a 930 SPX that was used for several articles and training classes remains in my inventory to this day. While the 930 was an improvement over earlier semi-autos, it suffered some criticism once it hit the three-gun circuit, which helped spur the development of the 940. After running a 940 JM Pro comp shotgun at a media event, I immediately joined those clamoring for a tactical version. Introduced earlier this year, the Tactical model was preceded by a couple of years of extensive real-world testing of the 940 system on the three-gun circuit. The result is one of the best out-of-the-box tactical semiautomatic shotguns on the market today.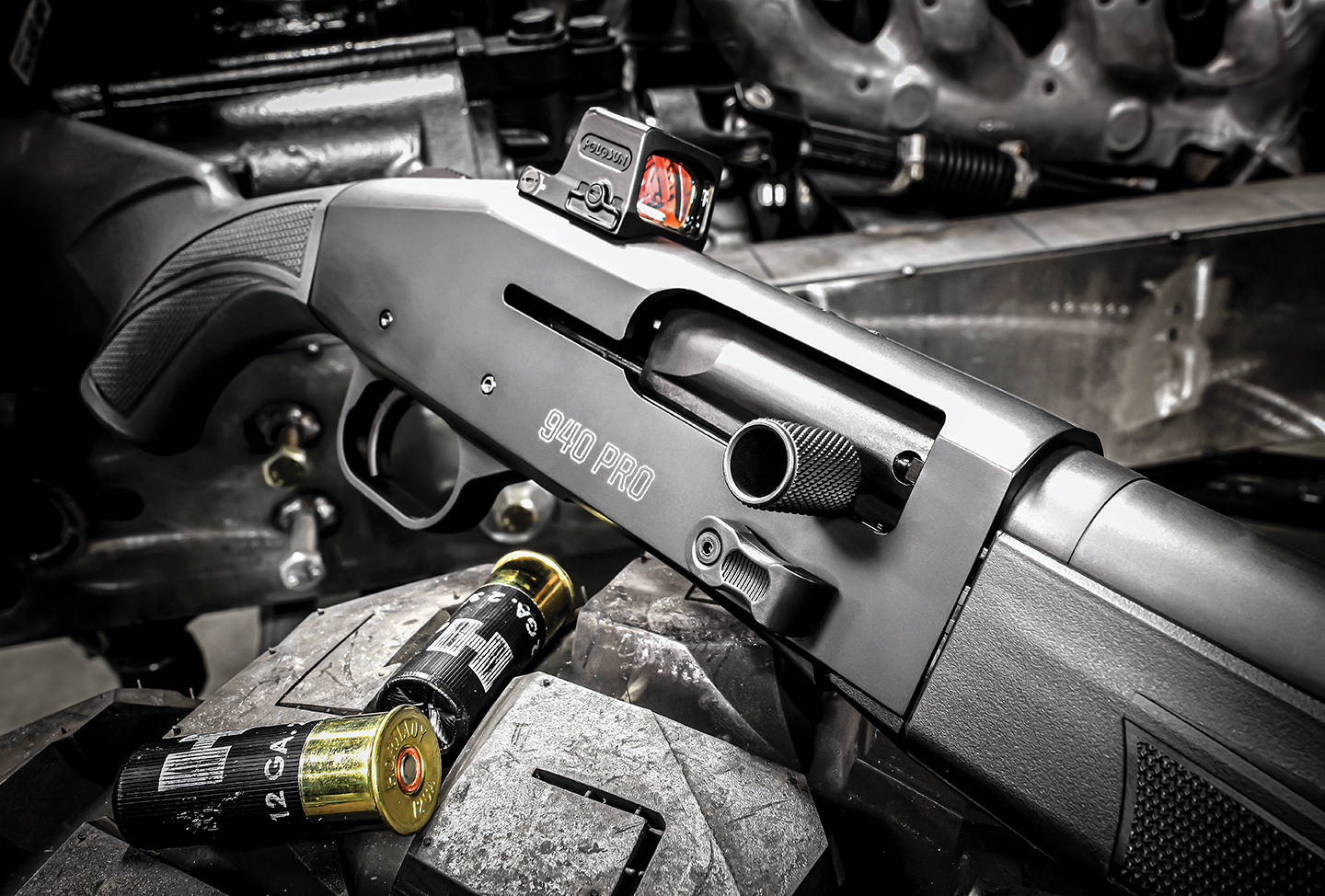 Moberg 940 Pro Tactical
While Mossberg has been at the forefront of the pump-action shotgun market for decades, its semiautomatics were not nearly as popular until the last few years. The 930 series gained quite a bit of popularity, but the 940 Pro has really solidified a place in that market. The Tactical is the latest introduction, starting with the Competition model, followed by Waterfowl and Turkey versions. The Tactical shortens the barrel to 18.5 inches, threaded at the muzzle to accept Accu-Choke chokes, with a cylinder-bore choke installed. The receiver is cut to accept direct mounting of a red-dot sight. Using the popular RMSc pattern, the optic platform will accommodate a number of popular and proven mini-red dots. With the optic platform cut directly into the receiver, the optic rides low, providing a solid cheek weld and the ability to co-witness the fiber-optic front sight. Remove the optic, and you have a simple bead-sighted shotgun. The receiver is drilled and tapped for those wanting to add a rail.
An extended magazine tube provides a 7+1 capacity and gets a high-visibility aluminum follower. A polymer clamp is attached to the barrel and magazine tube barrel/tube, providing M-LOK and QD sling attachment points on either side. The magazine well is relieved for easier loads and includes Mossberg's Quick-Empty magazine release. The bolt knob is extended and knurled for a solid purchase.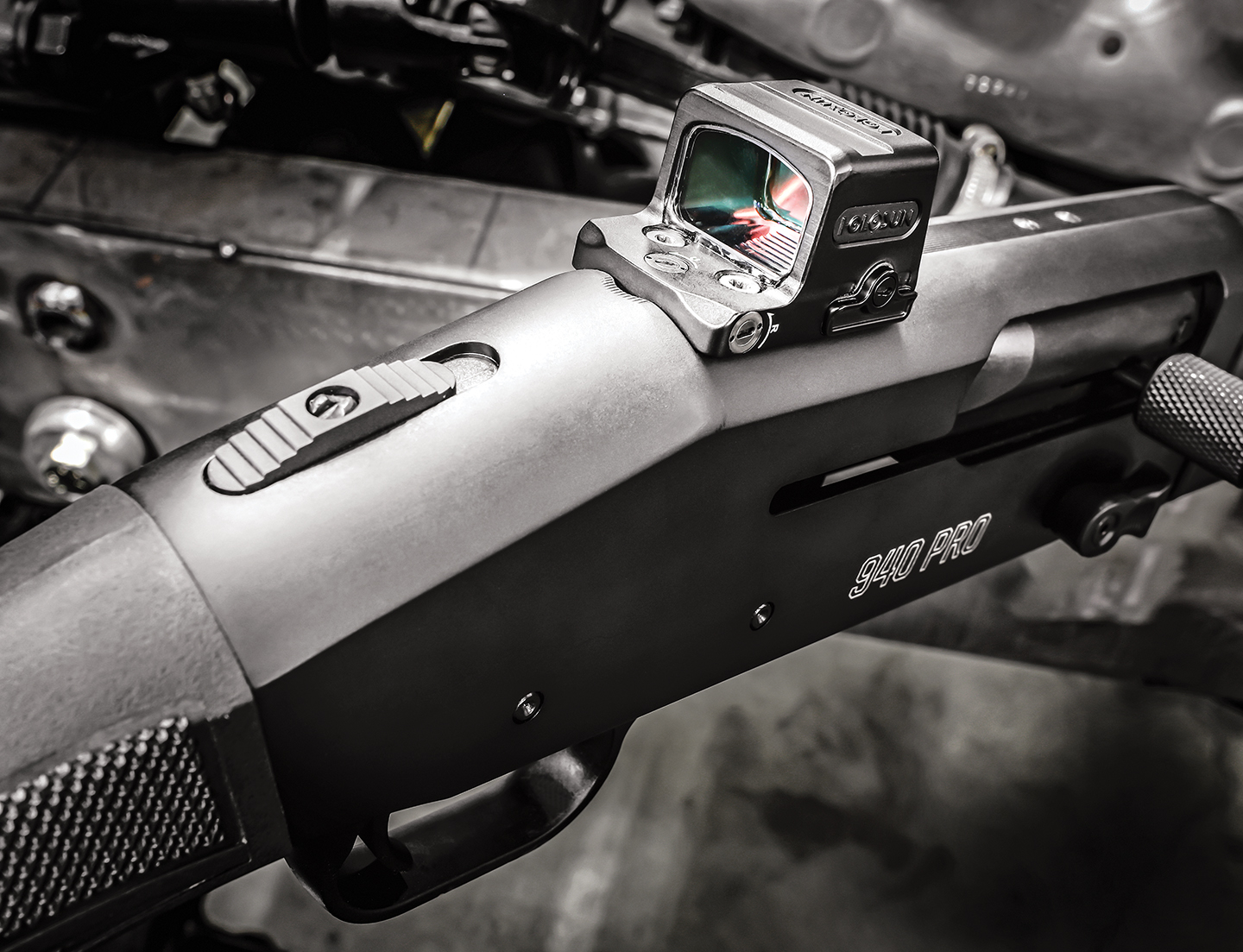 Range Time
My test shotgun was equipped with Holosun's new EPS 6 (6MOA) using a green LED dot. The green dot was quick to pick up, and like most Holosun closed-emitter optics, the dot is as crisp for these 63-year-old eyes. It can be adjusted for brightness and has a 50K battery life on the lower settings. The glass lens is clear, with no distortion, and this optic gets Holosun's "shake-awake" technology. The optic was quick to pick up upon presentation and very fast to target. The stock allows for alteration to fit most people, but it was fine for me out of the box. Like most gas shotguns, recoil was minimal, and it ran everything from Federal Top Gun to full-boat buckshot without issue. It also ate up Fiocchi's low recoil slugs and a healthy dose of hot Federal Tactical LE buckshot without complaint. Patterning is what you expect with this ammo and cylinder bore; fist-sized groups out to 25 yards were the norm. Loading is fast and easy with the relieved feeding area, to include two, three, and four at a time, although two at a time is about my practical limit. Dial in the dot and the stock, and this thing mows down clays and knocks down targets as fast as you can pull the trigger.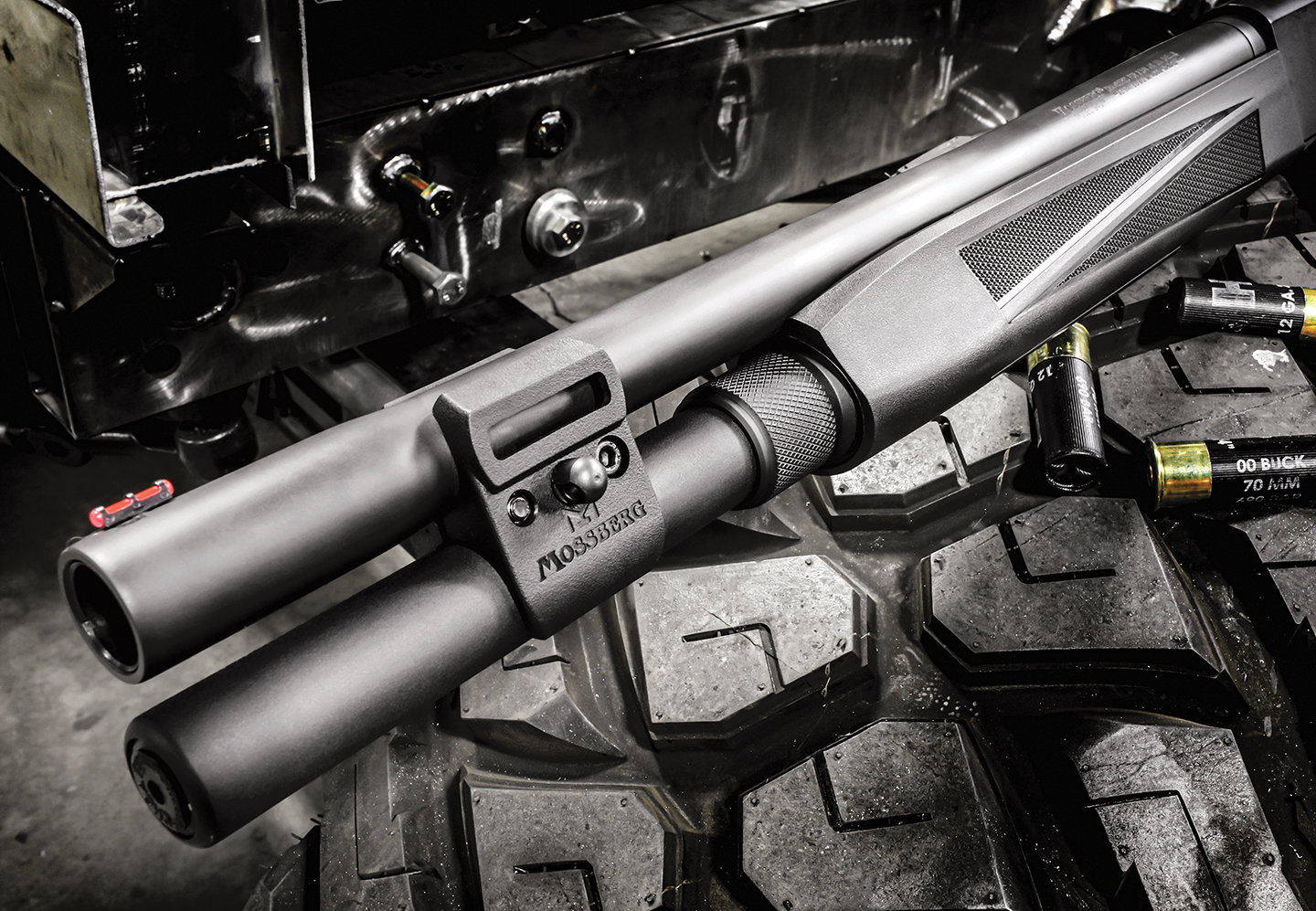 Bottom Line
This 940 Pro did not miss a beat, and in fact, I will likely purchase one for myself. It's simple, out-of-the-box ready, and with a street price of around a grand, it is several hundred dollars less than its imported competition. This one is hard to beat if you are looking for a home/self-defense or truck shotgun. Add an optic, a light, and a sling, and it is easily duty capable. If you are in the market for a reliable semiautomatic shotgun, the Editors' Choice Award-winning Mossberg 940 Pro Tactical gets top marks from us. Check out the 940 Pro Tactical at your nearest dealer, or for more information, contact O.F. Mossberg & Sons; Tel.: (203) 230-5300; Web: www.mossberg.com.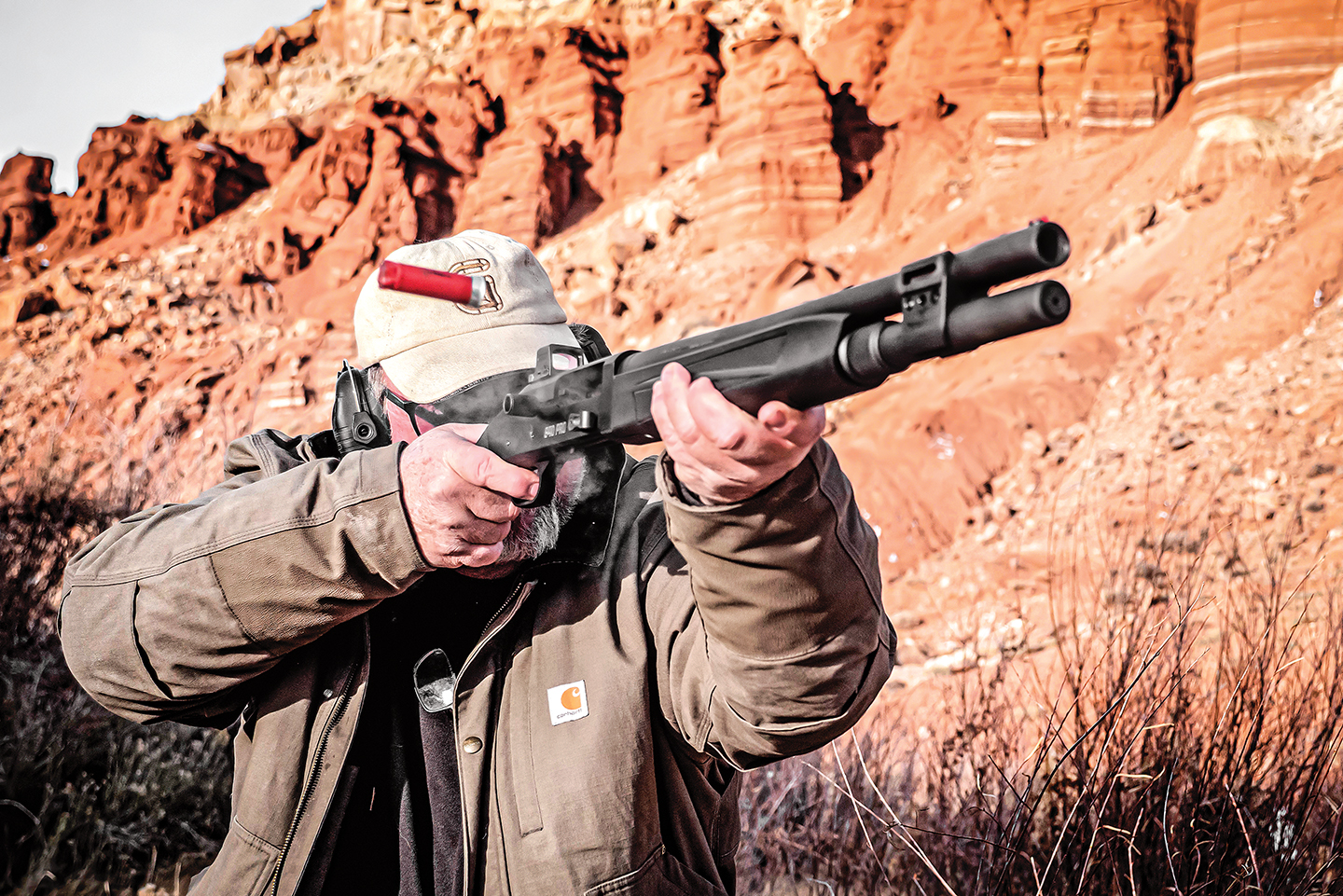 Specifications:
---
Action:                                    Gas-operated semiautomatic.
Caliber:                                  12 gauge
Barrel Length:                         18.25 inches
OAL:                                       37.25 inches
Weight:                                  7.5 pounds
Capacity:                                7+1
MSRP:                                    $1154.00