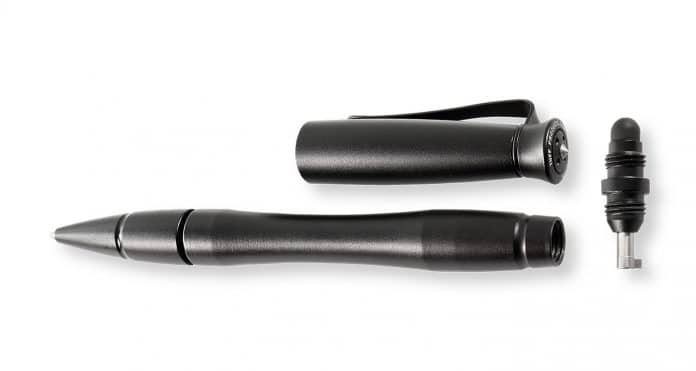 Tactical pens range from massive monstrosities that rival a kubaton all the way down to a disposable version that looks almost useless. It so refreshing to finally find one that is stylish and covert enough for office use, yet feature packed.
The Break Out pen is aptly named as it is designed to break you out of harms way. This exit device comes equipped with a carbide tip, glass breaker and unscrew the stylus to find a hidden  handcuff key that will work on all standard handcuffs.
I have tested the stylus with an iPad and iPhone, and it is as good as any other stylus on the market.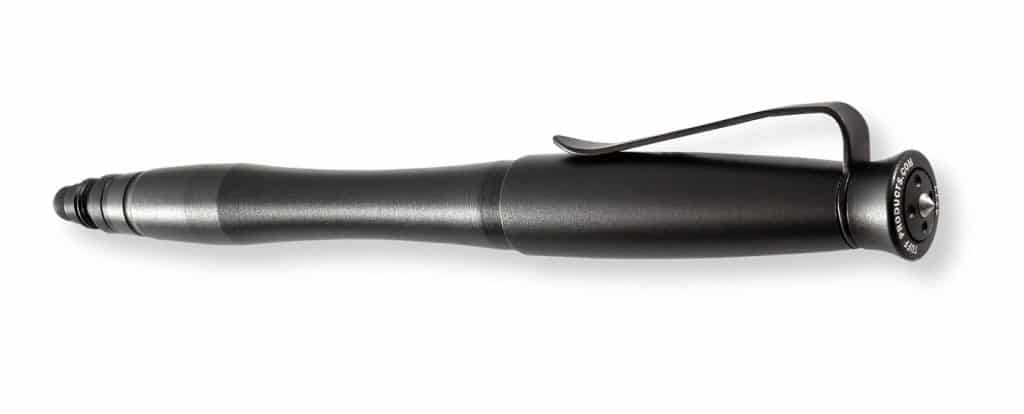 The Pen accepts Parker refills, which come in a wide array of colors and are incredibly inexpensive. When embedded in the 6061 aluminum machined pen body it makes an efficient stabbing device.
The shape of the pen is visually attractive but ergonomically designed for both of its jobs.
The TUFF Products Break Out Pen has an MSRP of $59.99, and is available online at TUFF Products website www.tuffproducts.com. If you use the On Target discount code, ONTARGET, you can save 20% on every item they sell for a limited time.