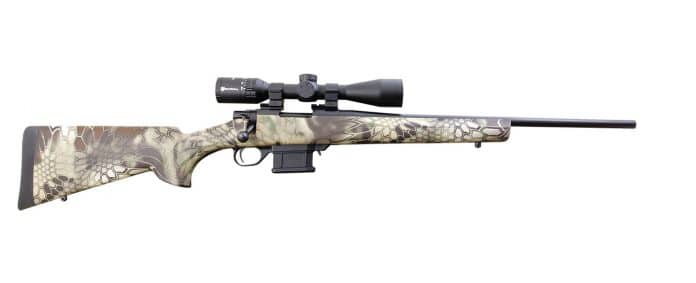 If you ever wondered whether the Howa Miniaction rifle was any good, consider this: 2016 is the second year in a row that the platform has won an Editors' Choice Award—and that's a first for On Target. Part of the reason is that in the last year we've gotten to shoot a variety of Miniactions, and have fallen in love with the little suckers.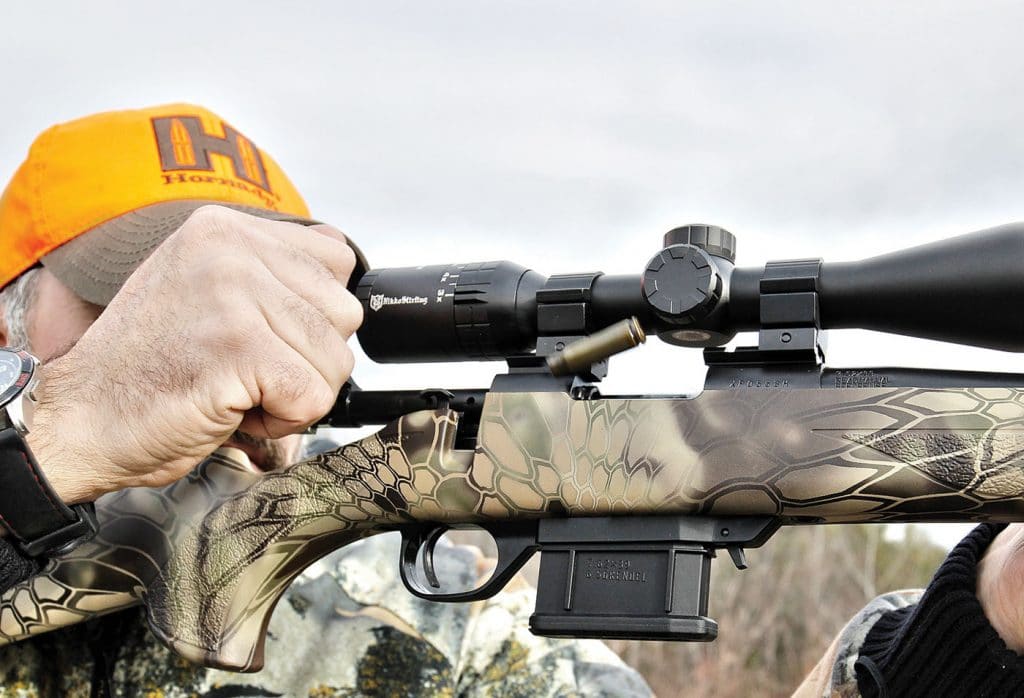 The Miniaction is the first bolt-action rifle ever built on a receiver scaled down below the dimensions of a standard short-action receiver to the minimum dimensions required for the .223 Rem., 204 Ruger and .222 Rem cartridges. Since last year's Editors' Choice Award, Legacy Sports has expanded the Miniaction line to include a 6.5 Grendel and the subject of this award—the sweetest shooting little 7.62x39mm we've ever fired. In addition, there are now three barrel choices (lightweight 20", standard 22" and heavy 20"), two standard-price stock finish choices (black and green) and three optional camo finished stocks (Kryptek Highlander, Multicam and Yote).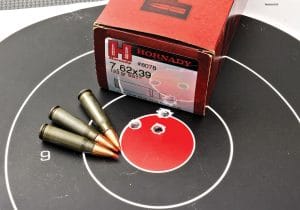 The Miniaction 7.62x39mm ($608 with standard barrel, $652 with lightweight barrel and $681 with heavy barrel; add about $75 for any optional camo stock). weighs only 5.7 pounds empty with the lightweight barrel and no optics. The standard barrel adds 0.3 lbs. and the heavy barrel adds 0.7 lbs. Our evaluation rifle was the Miniaction 7.62x39mm package gun, with lightweight barrel, Kryptek Highlander stock, one 10-round detachable box magazine and a Nikko Stirling Panamax 3-9x40mm scope, rings and bases ($826).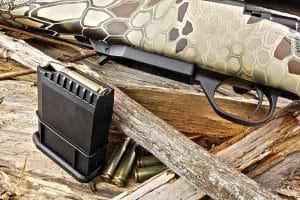 The 7.62x 39mm cartridge was developed in 1943/44 for the Russian RPD light machine gun, and made the transition to both the SKS rifle in 1945 and the AK-47 1949.
More than 90 million SKS and AK-47 rifles have been manufactured, so this is probably the most prolific rifle cartridges ever designed. Until AK-47 and SKS rifles started being imported, it saw almost no use in the U.S., and even then it was primarily limited to personal defense duty rather than hunting. Many AR makers are now chambering the round in U.S.-made AK-47s and AR-15s, but it's rarely seen in the hunting fields. Hornady and Howa have set out to change that, however.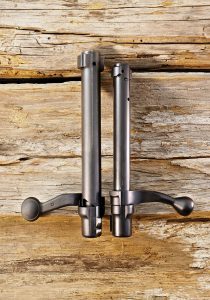 Hornady produces two loads for the 7.62×39, both loaded with a real hunting bullet: the 123-gr. SST. The polymer-tipped SST ("Super Shock Tip") delivers tremendous shock on impact while expanding quickly and reliably. In it's Black line, Hornady loads the bullet in traditional brass cases ($30 for 20 rounds), while their economical Steel Case line uses high-quality, polymer-coated steel cases ($47.25 for 50 rounds). Exterior ballistics for both loads are identical, with muzzle velocities of 2,350 f.p.s. (1,508 ft. lbs.).
The Miniaction is 12% shorter than a Howa short action, with a bolt almost an inch shorter. Bolt travel is short and slick and you won't have to move your head—and lose the sight picture—to rack it. The Miniaction has a 3-position safety, composite stock with sling swivel studs at both ends, cushy Hogue rubber recoil pad, 10-round detachable box magazine (5-rounders available), one-piece polymer floor plate/trigger guard/mag well, twin-lug, one-piece bolt with M16-style extractor and plunger ejector and a crisp HACT trigger. The 2-stage HACT trigger had an average a pull weight of 3 lbs. 2 oz. on our Lyman digital trigger-pull gauge, with zero creep, no stacking.