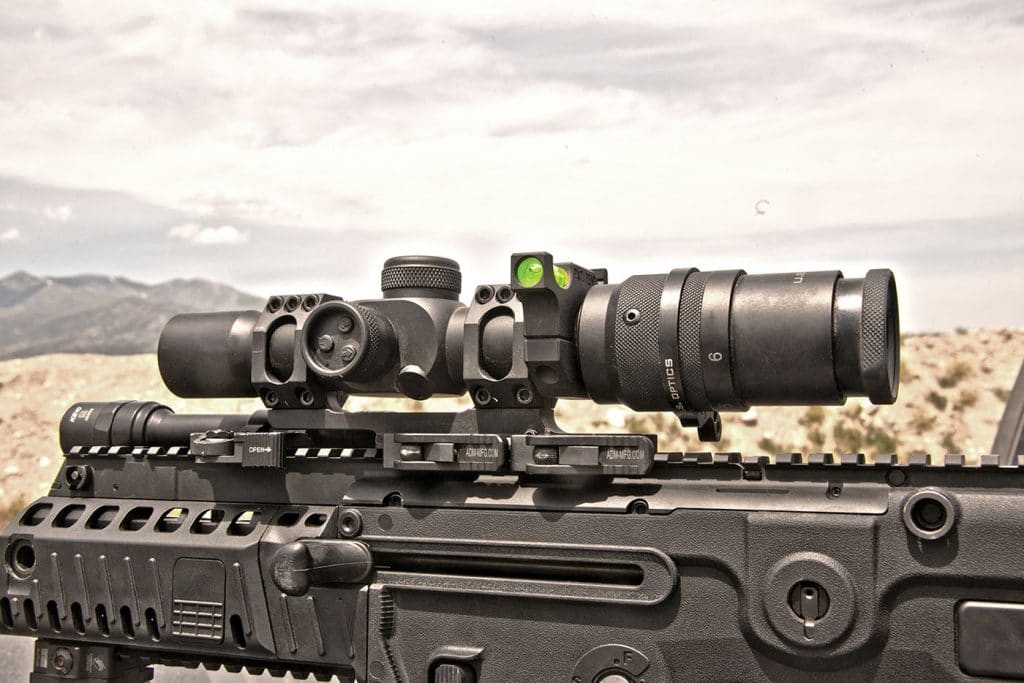 Specifications:
Caliber/Gauge:          5.56mm NATO
Barrel:                        16.5 Inches
OA Length:                26 Inches
Weight:                      7.96 pounds
Sights:                        Optics rail/built in BUIS
Stocks/Grips:             Factory polymer/pistol grip convertible (closed grip used)
Action:                        Semi-Automatic/Rotating Bolt/Long Stroke Piston
Finish:                        Black Polymer (also available in OD green and FDE)
Capacity:                    Accepts standard AR 15/M16 magazines
Price:                          $1999.00
---
Performance:
Load                                                                      Velocity             Accuracy
Black Hills 69-grain TMK                                            2,800                1.30"
Black Hills 60-grain VMAX                                          2,850                1.00"
Hornady 75-grain 5.56mm NATO                               2,825                1.35"
Black Hills 77-grain TMK                                            2,650                1.50"
Nosler 64-grain Bonded SP                                        2,750                1.40"
Velocity measured in feet per second by a Pro Chrony Digital chronograph. Accuracy is the average in inches for three 5-shot groups at fired at 100 yards. Groups fired from prone using a sandbag rest.