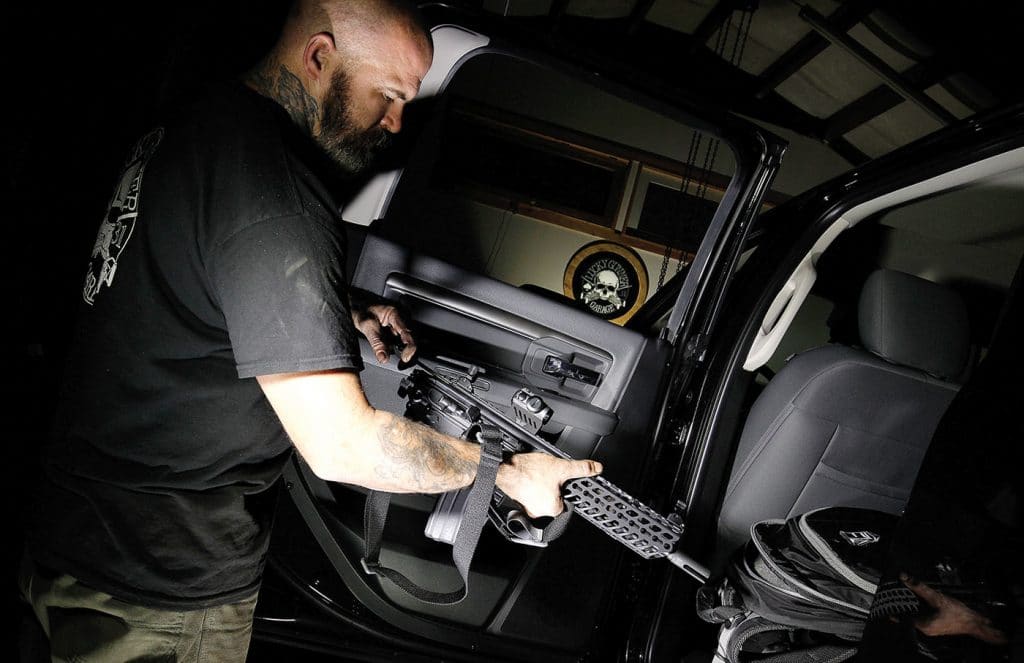 QD sling swivel receptacles are machined into both sides of the lower receiver forward of the stock hinge. Included with the pistol are two 5-slot Picatinny rail sections with KeyMod mounts, a Picatinny rail mounted QD sling socket that can be mounted to either side, elevation adjustable front and windage adjustable rear flip-up sights, an adjustable nylon web sling with QD buckle and QD sling swivels at both ends, and one 30-round aluminum magazine.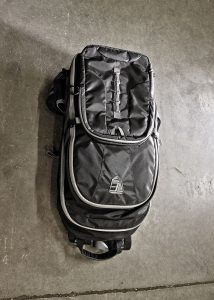 For testing we mounted Sig Sauer's new Romeo4 sight, with MOTAC moton-sensing technology which automatically turns the sight on when you pick the gun up. After a 50-yard sight in, two-hundred-plus rounds against our steel plate target rack produced not a single malfunction of any kind.
For accuracy testing from the bench for we used a variety of brands and grain-weights to determine if the MCX was going to be an ammo-sensitive machine. It wasn't. Even though our MCX is chambered in a rifle cartridge, we dialed our testing range back to 50 yards to account for both zero-magnification and this platform's intended close-quarters use. The MCX might be a new On Target record holder for downrange consistency. Our best 5-shot group came with Black Hills' 50-gr. Barnes TSX 5.56mm load, printing a tight 0.82-inch cluster. Hornady's 75-gr. BTHP Superformance Match 5.56mm load was a close second at 1.05 inches. We're confident that with a magnifying optic our short-barreled MCX would be a solid 1-MOA performer.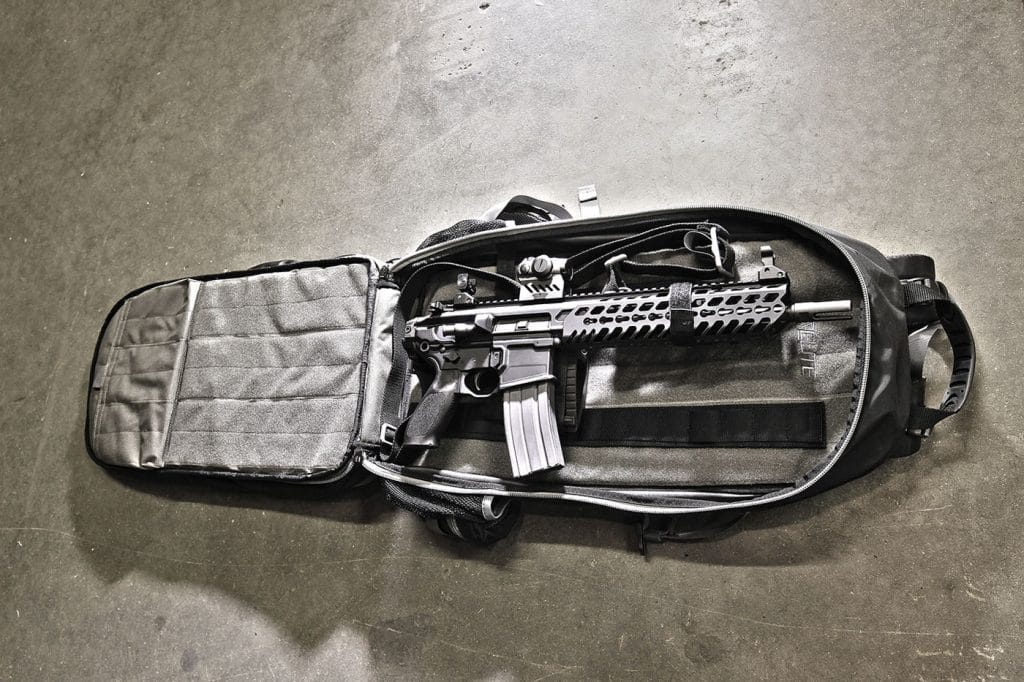 In my opinion, the MCX with SBX arm brace is an outstanding personal defense weapon you can keep locked at your bedside, within a vehicle, in your backpack or anywhere else a truncated version of an ultra-relaible, ultra-competent, rifle-cartridge-firing pistol might prove vitally useful. For more information contact SIG SAUER, Dept. OT; Tel.: (603) 610-3000: Web: www.sigsauer.com