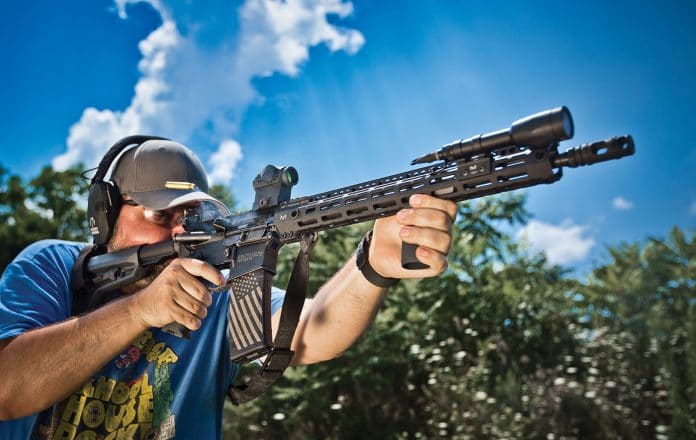 Photos by Charles Anderson and Jerry Sarkody
---
A Yeti-spec, ready to rock 'n roll defensive carbine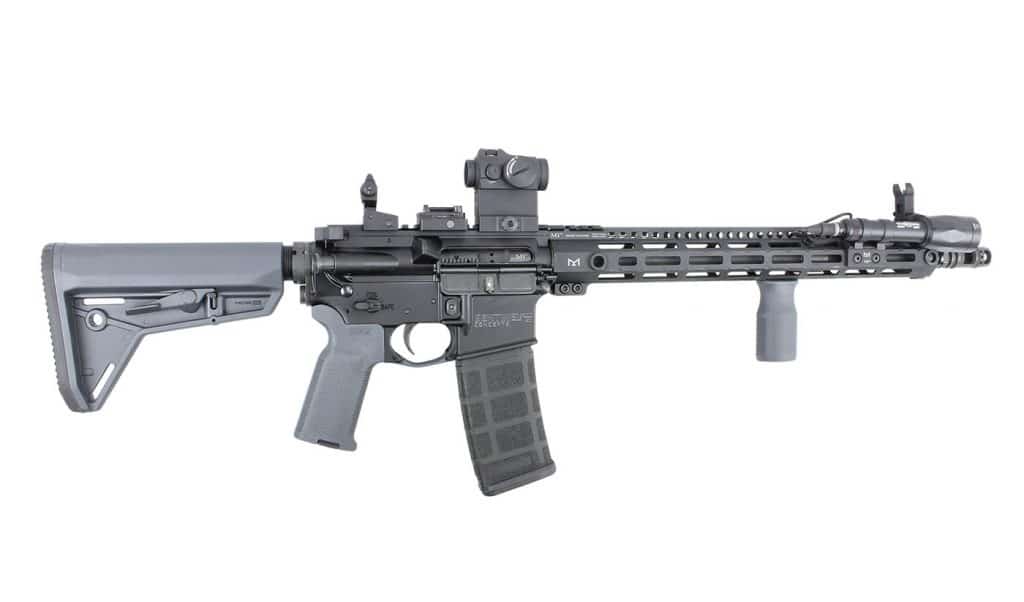 When you merge the craftsmanship of Midwest Industries with the knowledge of a top trainer like Steve "Yeti" Fisher of Sentinel Concepts, you're bound to wind up with a great rifle. Case in point: the new Special Edition Sentinel Concepts Carbine. What makes this rifle stand out in the mid-priced AR segment is its purpose-driven design focused on the end user, and the attention to detail in its construction and choice of components.
Chambered in .223 Wylde—so it will happily chamber both .223 Rem. and 5.56 NATO—with a select mix of Midwest proprietary parts and Magpul's best selling furniture, it's everything you need in a lightweight package. Designed for people who use their rifles, this fully loaded, ready-to-rock package weighs in at just over six pounds empty and without optics.
Not your Bare Bones Rifle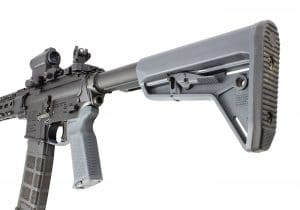 While this carbine is priced a bit higher than your typical entry-level AR ($1,599.95), it's worth every extra penny. Upper and lower halves are machined from 7075 T6 aluminum, with matte-black, hard-coat anodizing to the Mil 8625 Type 3 Class 2 standard. The lower receiver is laser engraved with the Sentinel Concepts name. The gun also boasts the most commonly requested Mil-spec features, like M4 feed ramps, full-auto M16 bolt carrier group, and forward assist, but that's just the beginning.
Midwest has added their custom line of accessories that include SPLP ("Same Plane, Low Profile") flip up iron sights machined from 6061 aluminum and hard-coat anodized. Their G3ML-15 15-inch free-floated handguard will take all of your M-LOK compatible accessories on any of its seven flats. The G3ML-15 has QD sling-swivel cups on both sides, fore and aft. The 16-inch, lightweight-profile, Criterion barrel is chrome lined, rifled at a twist rate of 1:8" and tipped with Midwest's two-chamber muzzle break which virtually eliminates muzzle rise and greatly reduces perceived recoil.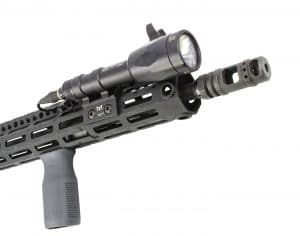 The charging handle has been upgraded to an AXTS Raptor, one of the most popular upgrades for ambidextrous use. The charging handle goes well with the ambidextrous AXTS safety controls, so you left handed users, and competitive shooters who need to shoot offhand, aren't left out.
Furniture consists of a Magpul SL slim stock—chosen for its use with armor plates, as well as close quarters combat since this is a gunfighters weapon system—and a Magpul MOE K2 grip, both in stealth gray. The SL stock features a sling slot, thin rubber butt pad and one ambidextrous QD sling-swivel cup at the bottom rear.
Feeling is believing
Ounces make pounds and pounds add up fast when you need to carry life-saving gear. Over built and heavy rifles are great for the range, but when carrying a gun for hours, they get old fast. By utilizing a thin-profile, M-LOK compatible handguard, every possible ounce of weight has been dropped. Direct attachment accessories are lighter than their Picatinny counterparts and offer a more secure attachment system.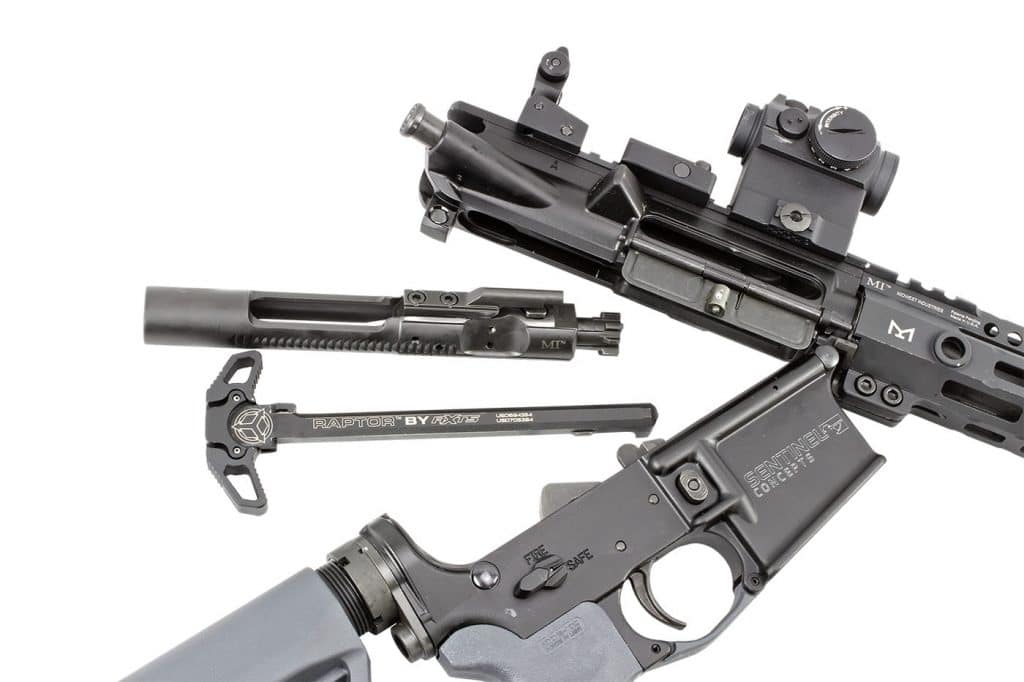 The G3ML-15 handguard—with the same Mil 8625 anodizing as on the receivers—is slightly dimpled handguard offers smooth transitions in the grip for rapid stance changes while still providing a solid grip surface. Not to mention it just looks fantastic, especially when paired with the stealth gray Magpul accessories.