The Little Things Matter
I have always found that the little things are what make quality products so much better than cheap alternatives. Everything about this rifle was done right, from the ground up. The rear takedown pin for example, is held in place with a 4-40 set screw. This screw makes removing the castle nut or replacing the Mil-Spec diameter buffer tube a much simpler process. No more crawling around on the ground looking for that detent pin that turned into a ballistic missile.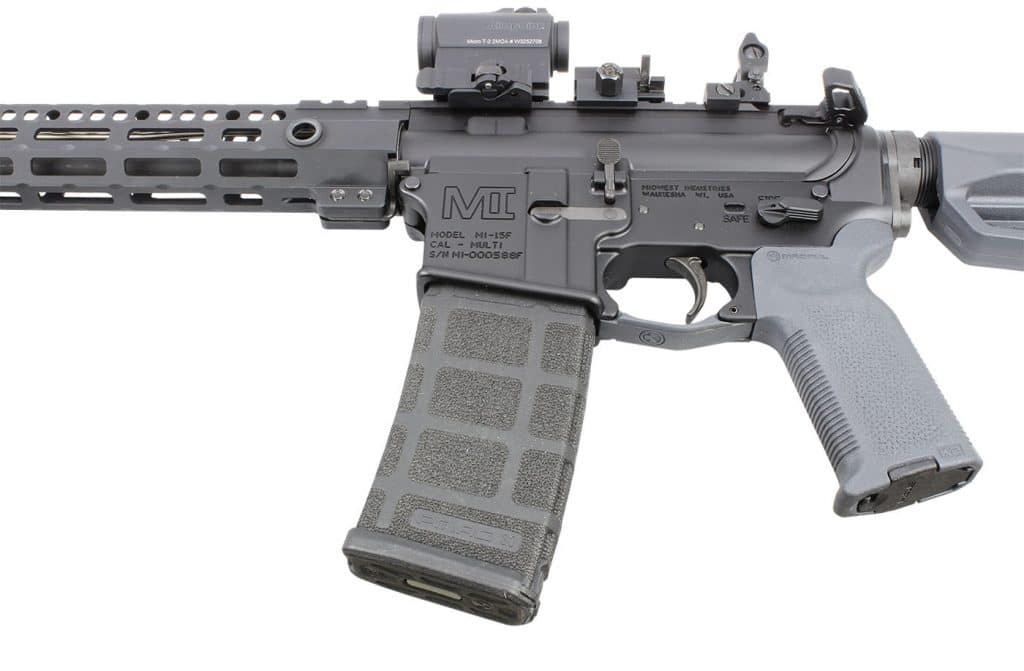 Having QD sling mounts in three positions on the gun without the need for additional hardware offers a wider range of carry options as well as reduced weight. The fact they are self-indexing QD sling cups goes to show that the people behind this gun care about what they build and have the needs user in mind.
On the Range
This gun has been to three training courses, on multiple range trips and was shot in competition. From zeroing to shoot houses, it's eaten every brand of ammo we could throw at it—including the steel-cased ammo Midwest industries doesn't recommend. We all know the .223 Rem. and 5.56 NATO are soft-shooting, low-recoiling rounds, but the 2-stage muzzle break makes this feel more like a .22 LR than .223 Rem. Follow up shots are fast with minimal muzzle rise, making transitioning among targets at rapid fire much easier.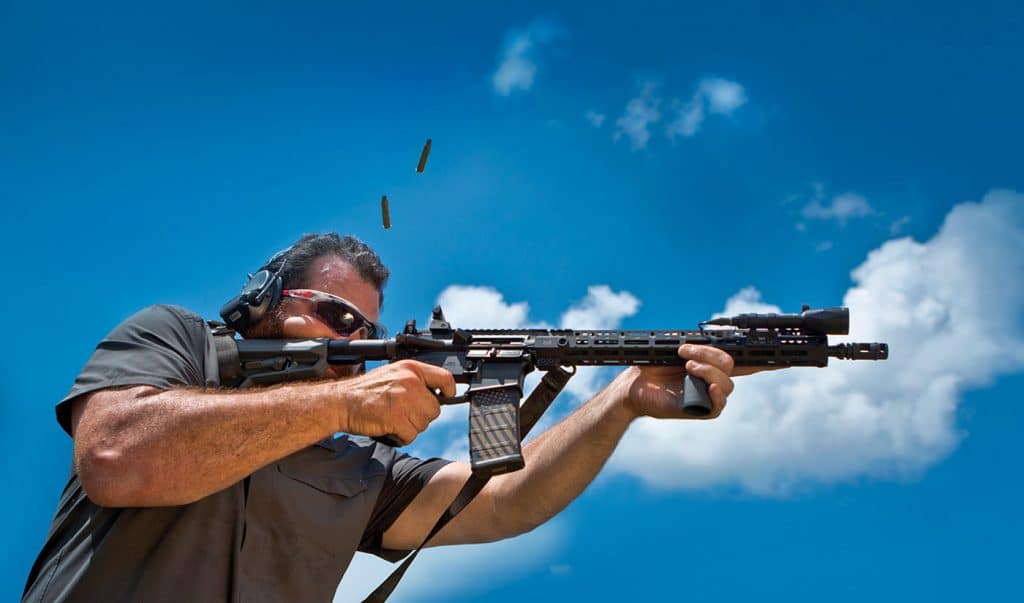 The only changes made to this to make it my duty rifle was to add an Aimpoint T2 with the low profile Midwest Industries quick detach mount, as well as a Surefire Scout with the 45 degree Midwest offset mount.
Bottom Line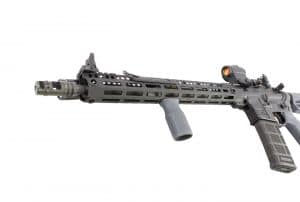 I get to test a lot of AR-pattern rifles writing for the magazine, as well as for my online blog. Of all the guns that have come through my door, this is one of the very few I have purchased. Seldom do quality and cost converge at such an attractive price point. This off-the-shelf, ready-to-rock AR comes with many of the after-market items I typically pay extra for to upgrade rifles after purchase,  saving me time, money and frustration.
See the Special Edition Sentinel Concepts Carbine at your firearms retailer, or contact Midwest Industries, Dept. OT; Tel.: (262) 896-6780: Web: www.midwestindustriesinc.com