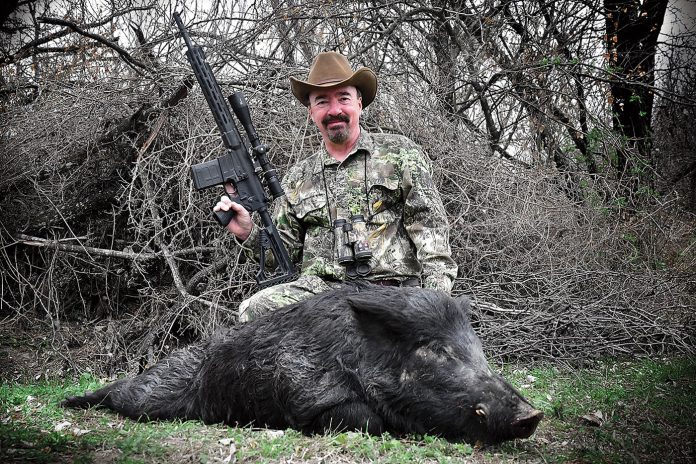 By Mike Dickerson
---
The new lineup of AR-platform rifles from Savage Arms, a firm known for turning out superbly accurate bolt-action rifles, includes a heavy-hitting AR-10 model optimized for hunting. We put it to the test against Texas hogs.
The February weather had turned unseasonably warm, even by south Texas standards, and the pigs were not moving at all. I had seen plenty of wildlife during two days of hunting, including whitetail deer and Rio Grande turkeys, but if there were any hogs on the ranch, you couldn't prove it by me. They refused to leave the shelter of thick cover during the daylight hours.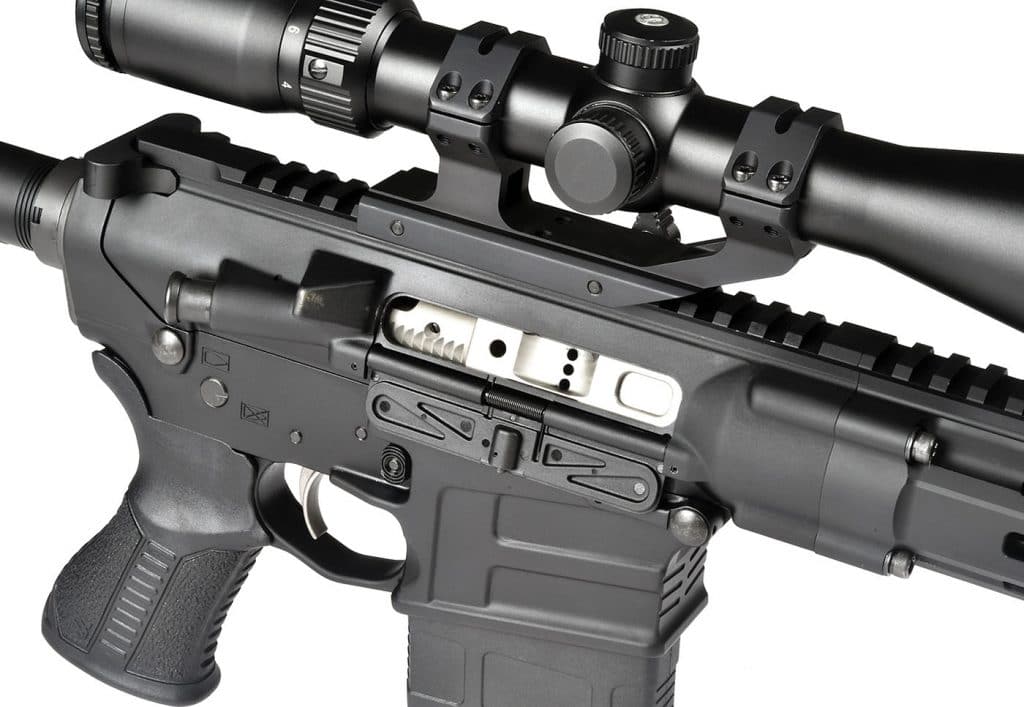 I grew a little more optimistic at the end of the second day. The temperature dropped a few degrees, and I saw deer and turkeys everywhere while driving out to spend an afternoon on a stand. For first couple of hours, not much happened. I was admittedly somewhat bored, tracking deer through a Bushnell Trophy Xtreme X30 scope attached to a new Savage Arms MSR 10 Hunter rifle, when a small group of hogs suddenly walked into my scope view.
"Well, that's convenient," I thought, and promptly slid the scope crosshairs over, flipped off the safety and shot the largest hog through the heart. The pig dropped in his tracks 120 yards away. The new rifle, launching a 150-gr. .308 Win. Federal Fusion MSR round, had done its job well.
At the beginning of 2017, Savage joined the ranks of traditional bolt-gun manufacturers who have added AR-platform rifles to their lineup, but the company has been making AR barrels for other manufacturers for quite some time now. That expertise is evident in the new offerings.
The MSR 10 Hunter, one of four new AR-platform rifles from Savage, co-opts the MSR ("modern sporting rifle") acronym to mean "Modern Savage Rifle." Chambered in 6.5 Creedmoor and .308 Win., the Hunter is well-named. It weighs just 7.8 pounds in the .308-chambered rifle sent to me for testing. That's far less than many AR-10 platforms—and light enough for the rifle to earn serious consideration as an everyday hunting rifle.
That's partly thanks to the rifle's custom-forged 7075-T6 upper and lower receivers, which help reduce the rifle's weight and give it a bit of a unique look in a package that's compact and quite handy. Overall length of the .308-chambered rifle is less than 39 inches with the carbine stock fully extended. It collapses down to a very trim length of 35.5 inches. The rifle sports a 16-1/8-inch fluted barrel, made of 4140 steel, with a 1:10 rate of twist. Rifling is of the increasingly popular 5R design, which I've found to be easier to clean and somewhat less prone to fouling. The barrel is protected with a Melonite QPQ finish, a type of nitrocarburizing case hardening that increases corrosion resistance. Receivers are matte black hardcoat anodized.