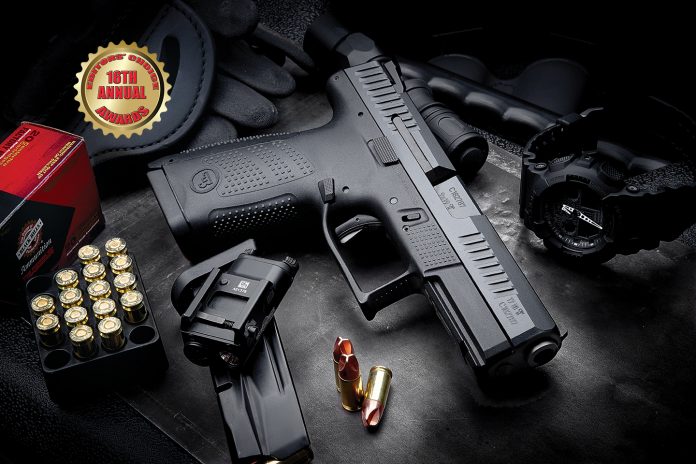 The CZ P-10 C is the Czechoslovakian gunmaker's answer to the Glock, and more specifically an answer to what may be the most popular Glock, the G19. Glock-ish trigger and takedown. 15-round magazine, and 9mm Luger chambering.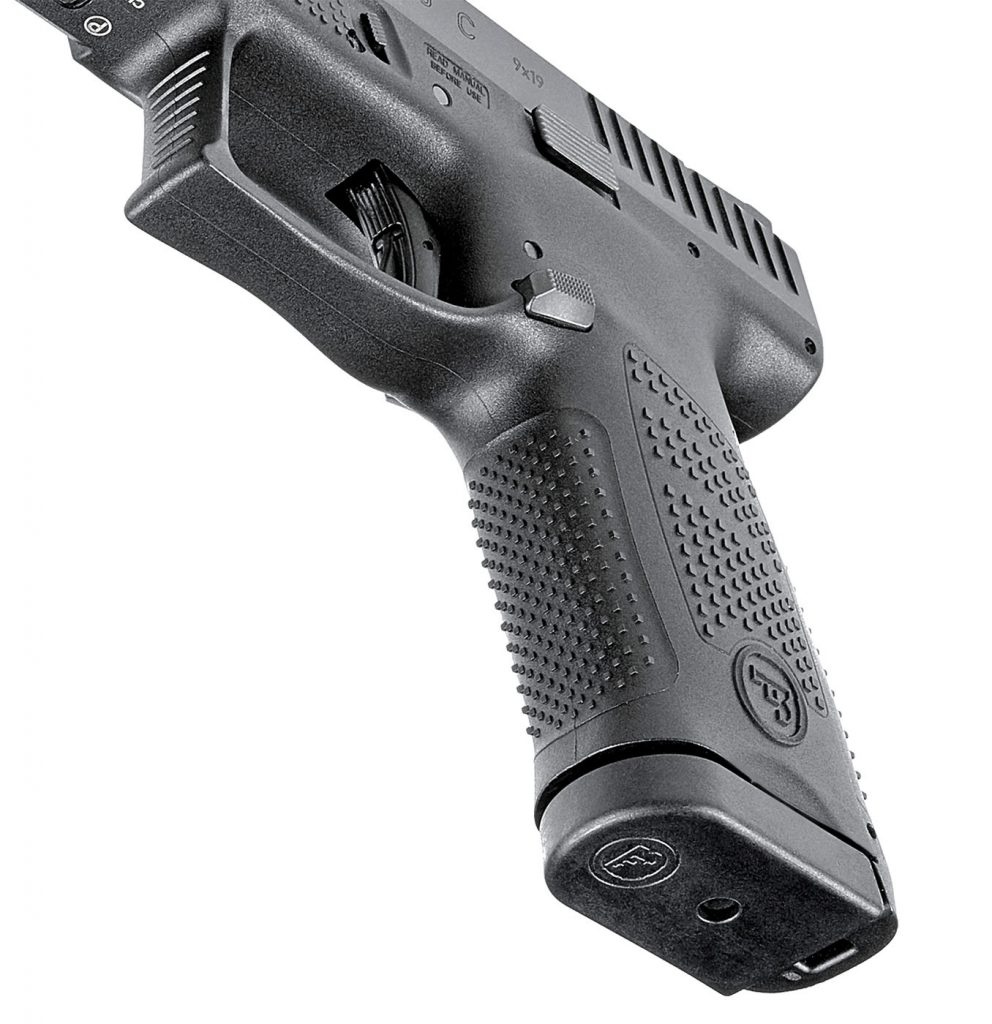 Throw in the now seemingly obligatory light rail, three backstrap size adjustment options and aggressive stippling of the tiger-tooth variety on front and back of grip-frame. Add ambidextrous slide stop levers and magazine release buttons. The gun comes with two all-steel magazines. Sights are fixed, with three white dots that glow a luminous green when exposed to light. The sight picture is not the biggest, but it will certainly do. Grasping grooves are located both fore and aft on the slide. A particularly useful safety feature is stippling on the frame, above the trigger and just ahead of the takedown levers, where the trigger finger can easily maintain a safe "register" when not intentionally shooting: kudos to CZ for that.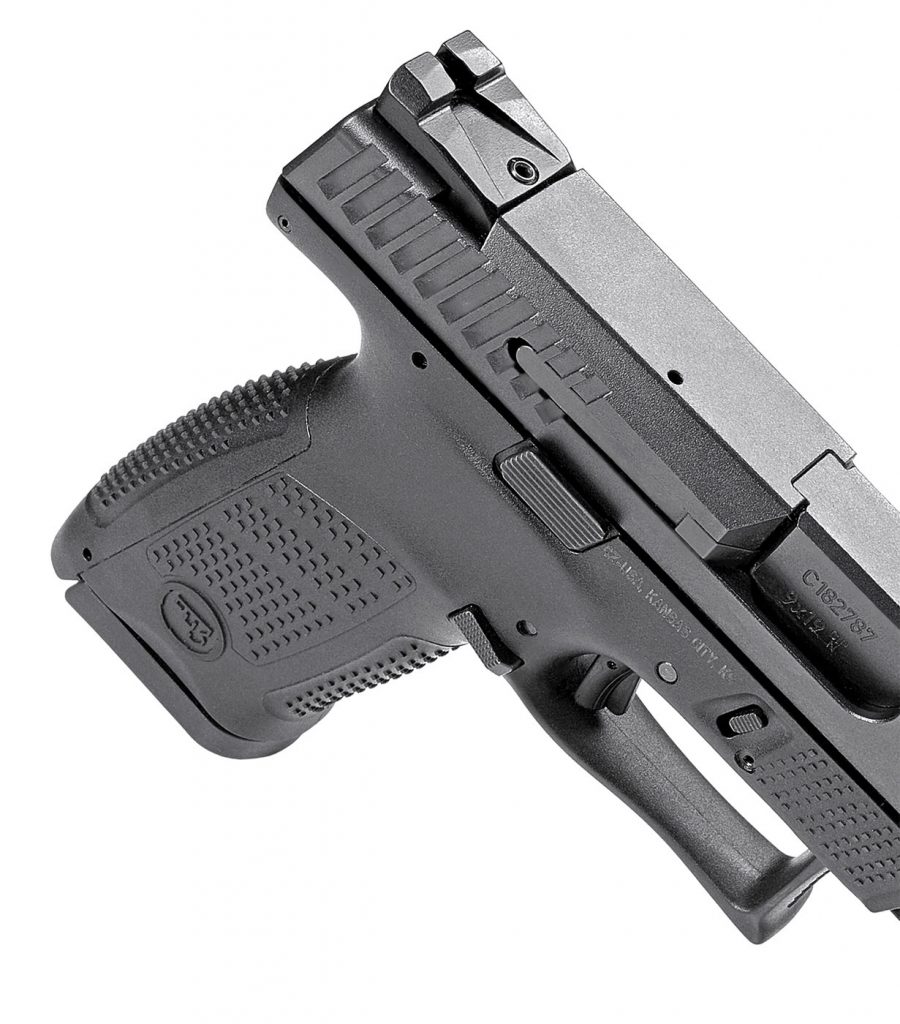 The P-10 C's trigger reach is short, which for all but the biggest hands is A Good Thing. My average size adult male hand can get right to the distal joint, with the barrel in line with the long bones of the forearm—a "sweet spot" for leverage. In slow fire, there is a palpable scraping known as "creep," but that becomes unnoticeable when shooting fast, and at the re-set point there's no significant creep at all. On a Lyman digital pull gauge from Brownell's, pull weight averaged 5.26 pounds at the toe (bottom) of the trigger, and at the center where a shooter's firing finger is most likely to rest, it averaged 6.63 pounds. Pull was very consistent shot to shot. Trigger re-set was very short, a feature competitive pistoleros cherish. Trigger configuration is reminiscent of the Glock, with a safety tab in the center of the trigger face.