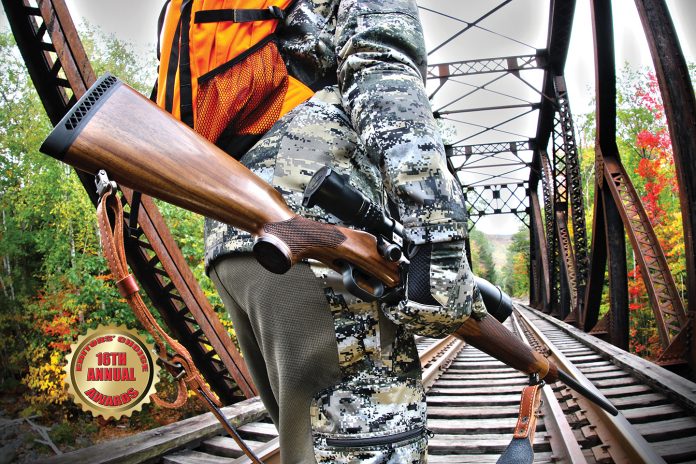 Mossberg's new top-shelf hunting rifle gives expensive looks, quality and performance at an "every-guy" pricetag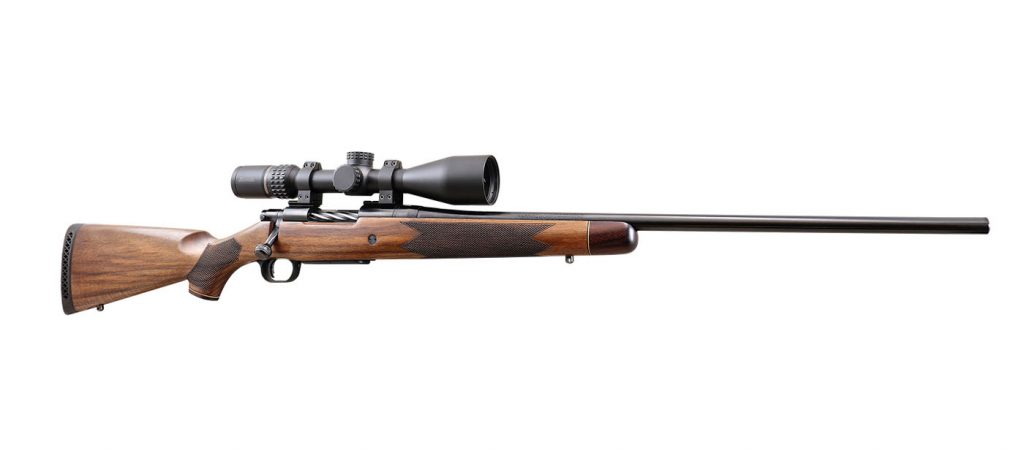 It's not very often that we get caught with off guard when it comes to new rifles, especially traditional bolt-action hunting rifles chambered in standard short- and long-action calibers. But I just got nailed by a new Mossberg rifle, called the Patriot Revere model, that upon first blush anyone would have taken for a custom American or European rifle with more good looks than you could shake a stick at. Or maybe a top-shelf Remington Model CDL SF, except with better wood.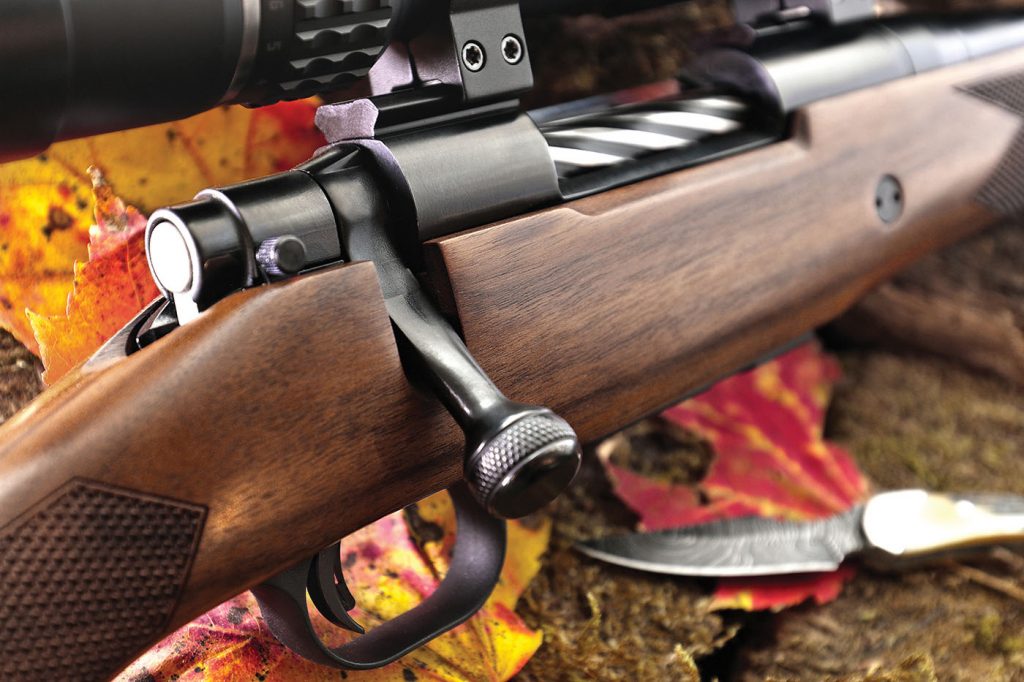 Mossberg introduced its Patriot bolt-action rifle in the fall of 2015, ostensibly as a SHOT Show 2016 release, to meet a pretty low competitive price point. The race to the bottom among the top five or six bolt-action rifle makers has been fast and furious over the last few years, but they are all still very good quality rifles. The Patriot came out the door priced at $386 with a black synthetic stock, $438 with a plain-Jane walnut stock, and $584 with a laminate stock and Marinecote finish.
All things change with the passage of time, and two years later the Mossberg Patriot Revere rifle has evolved into a top-quality semi-custom hunting rifle that rivals custom bolt-action rifles in terms of wood quality, CNC-machining attributes, overall quality and features that make a bolt-action rifle a true hunting rifle.
The Mossberg Patriot Revere ($823) is the top-of-the–line model in the Patriot linene-up. It's offered in six traditional long- and short-action calibers, including  .30-06 Spfld., .308. Win., 6.5 Creedmoor, .270 Win., .308 Win. and .300 Win Mag. Detachbale box magazine capcities are 5, except for the .300 Win,. Mag., which is 4. The Patriot Revere features a highly-figured premier 2.0  Grade European Walnut, one-peice stock with Monte Carlo cheek piece that rivals anything Remington offers in its Model CDL SF. In addition, the stock features rosewood forend and grip caps with white line wood and rosewood spacers that make it look expensive, with an "M" for "Mossberg" laser engragved on the face of the grip cap.