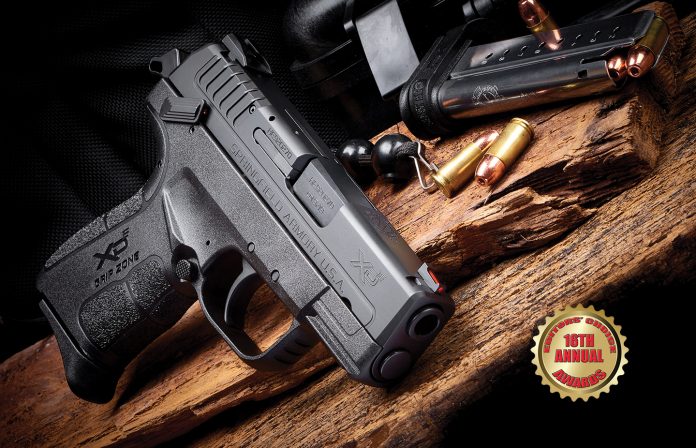 By Dave Bahde
---
The new SA/DA hammer-fired XD-E proves itself accurate, reliable and soft shooting…a rare combination in a compact concealed carry pistol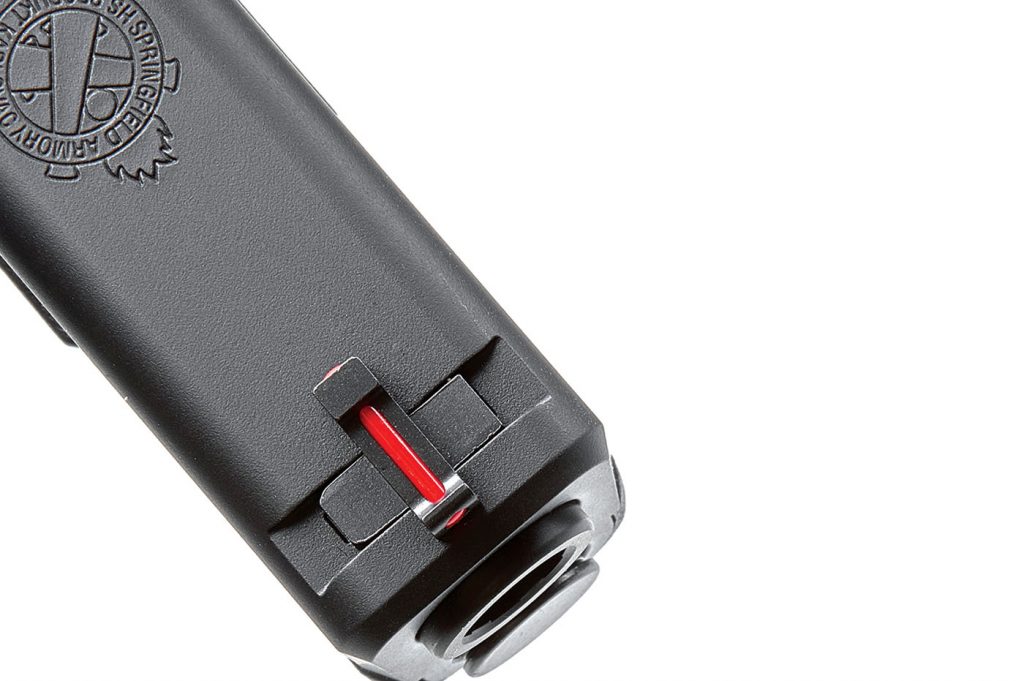 The hammer-fired/striker-fired/manual-safety debate may longest running arguments since the popularity of the striker-fired pistol and removal of manual safeties. Arguments are based generally on anything but practical application. Most are preference based, some mandated by law or policy, others still are based on perception and personal experience. As usual, sides are pretty well entrenched. That being said, It makes it kind of hard for major manufacturers to please the buying public. In the case of the XD-E it was an answer to many calls for a small, concealable XD pistol with a hammer by their loyal customer base. After shooting it quite a bit I can say Springfield has done an excellent job of doing just that.
Springfield Armory XD-E 9mm Compact Pistol
Concealed-carry advocates want a pistol that can be carried easily, is reliable, accurate, and remains comfortable. Pocket pistols remain popular, but many are realizing palm-sized pistols are less then optimal in a fight. The XD-E fits that niche well as a compact, hammer-fired pistol using an ambidextrous lever that is a safety a la the 1911, or de-cocked for hammer-down carry. Hammer back and safety up disengages the trigger at the same time, allowing the slide to be manipulated. Push down and the hammer is safely lowered, turning it into a double/single-action pistol. Offered initially in 9mm, it comes with two magazines. One holds eight rounds using a lip/hook on the base pad allowing for the greatest concealment. A 9-round extended magazine is also included.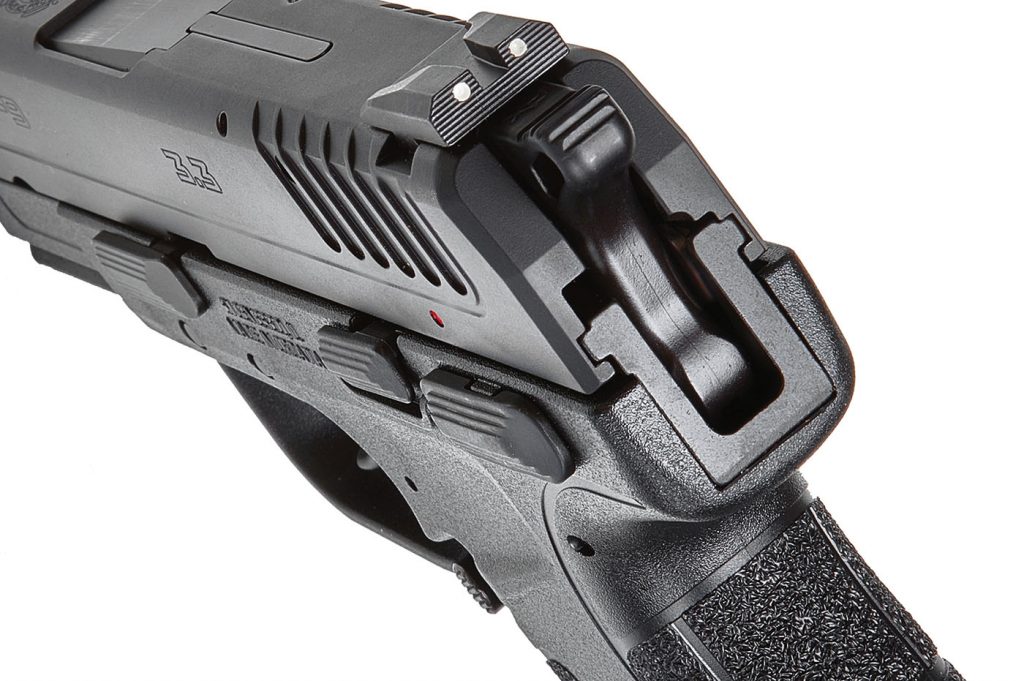 The 3.3 inch barrel keeps it compact, hammer forging provides strength, longevity, and excellent accuracy. A larger slide stop is optimally placed for use as a slide release. Magazine release is ambidextrous. Stippling on the front and back straps provide ample control without excess abrasion. A rail mount for mini-lasers and lights sits up front. A combat rear sight and fiber optic front sit atop the Melonited slide.
Fit and Feel
The XD-E fit well in my hand and pointed like a 1911. Unlike many compacts the slide was very easy to run, especially with the hammer back. In single-action the trigger was about five pounds or so with an easily definable reset and crisp wall. Decoking the pistol required thought, so inadvertently doing so was unlikely. Pressing the trigger in DA it was long, stacked quite a bit, but seemed smooth enough when pressed through.