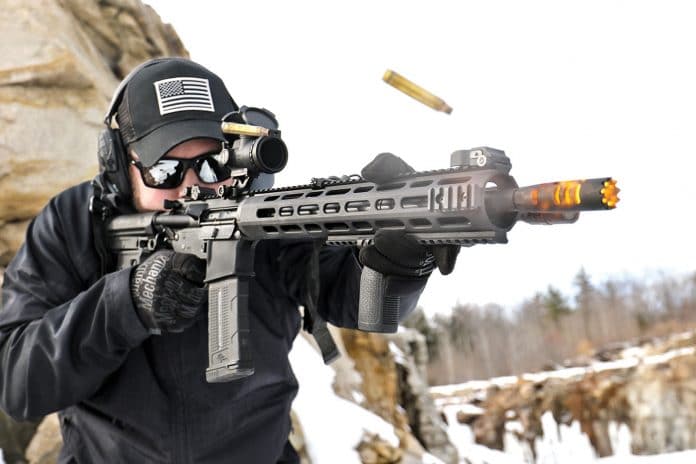 Photos by: 2XTREME and Ben Battles
---
Well equipped, soft-shooting, precise and extremely-reliable. Need more reasons to consider one? Read on…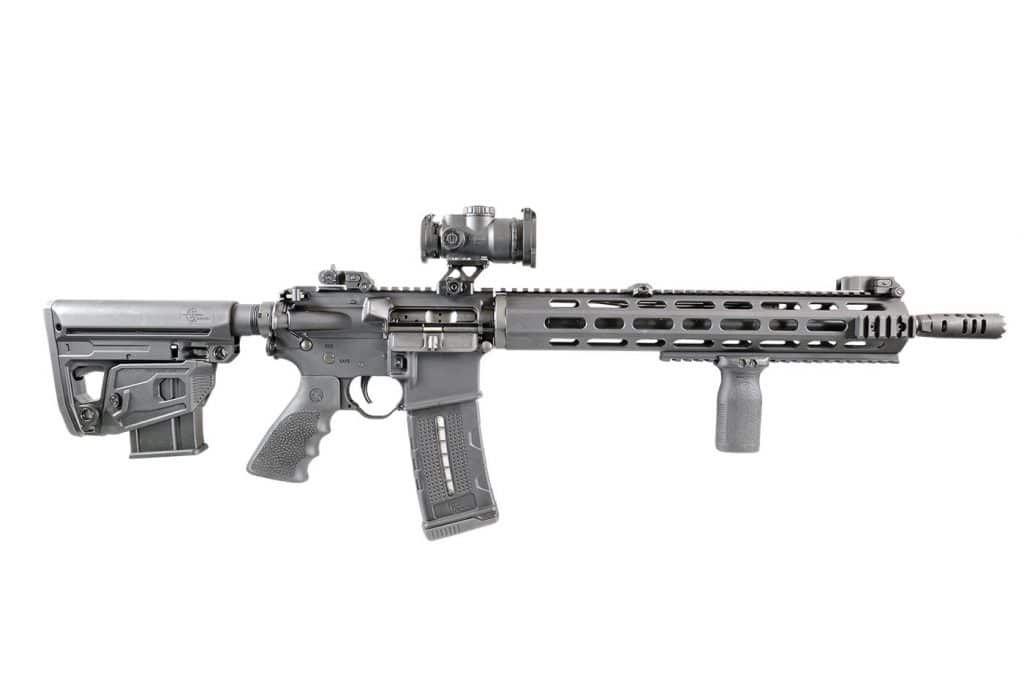 In a world where there is currently no shortage of AR-15 type rifles to choose from, Rock River Arms always finds a way to stand out. In terms of the variety of calibers, barrel lengths, proprietary furniture and parts their platforms carry, Rock River has few equals when it comes to making quality firearms that each have their own unique character. One new example is the RRA LAR-15 Quick Magazine Change (QMC) rifle. A member of the growing LAR-15 line, and cousin of the RRA X-1, the QMC shares features of both with a few twists of its own.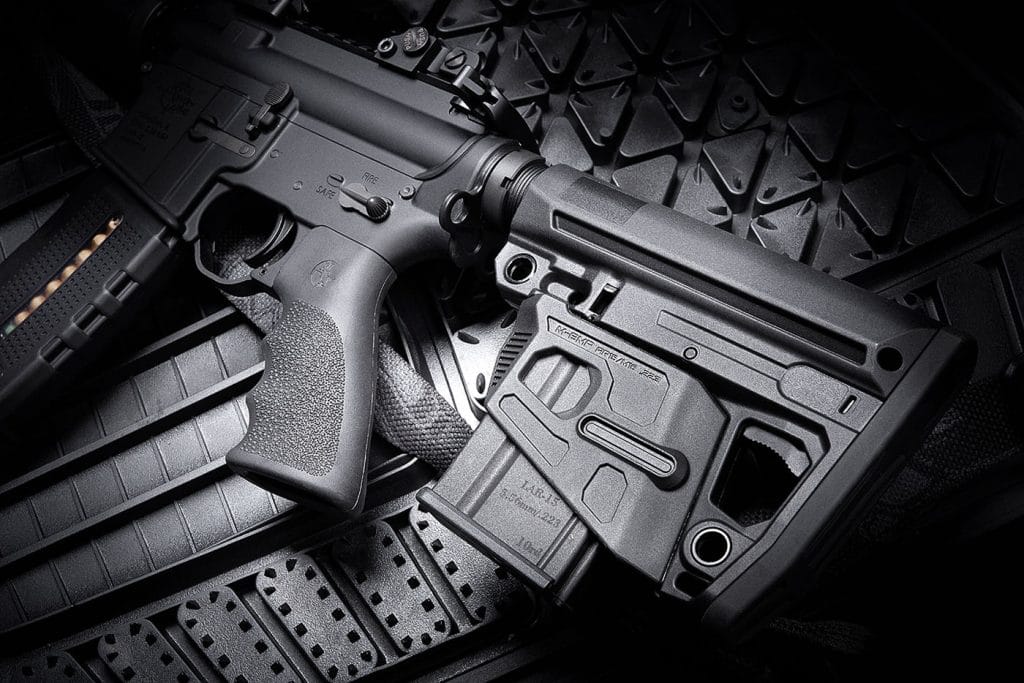 Like most RRA ARs, the heart of the QMC rifle is built around their proven forged lower and top railed A4 upper. The barrel is a mid-length, 16-inch chrome moly HBAR with a 1:9 twist, which I liked as it tends to stabilize lighter 55-grain rounds a bit better than the more common 1:7. The bolt and BCG are standard Mil-Spec, as the rifle operates on direct gas. A related but interesting choice given RRA's proclivity to utilize proprietary parts is the excellent BCM/Vltor Gunfighter ambi-charging handle, which provides improved opportunities to properly charge the AR under stress from either side. However, the more distinctive parts of the QMC are its distinctive handguard and stock.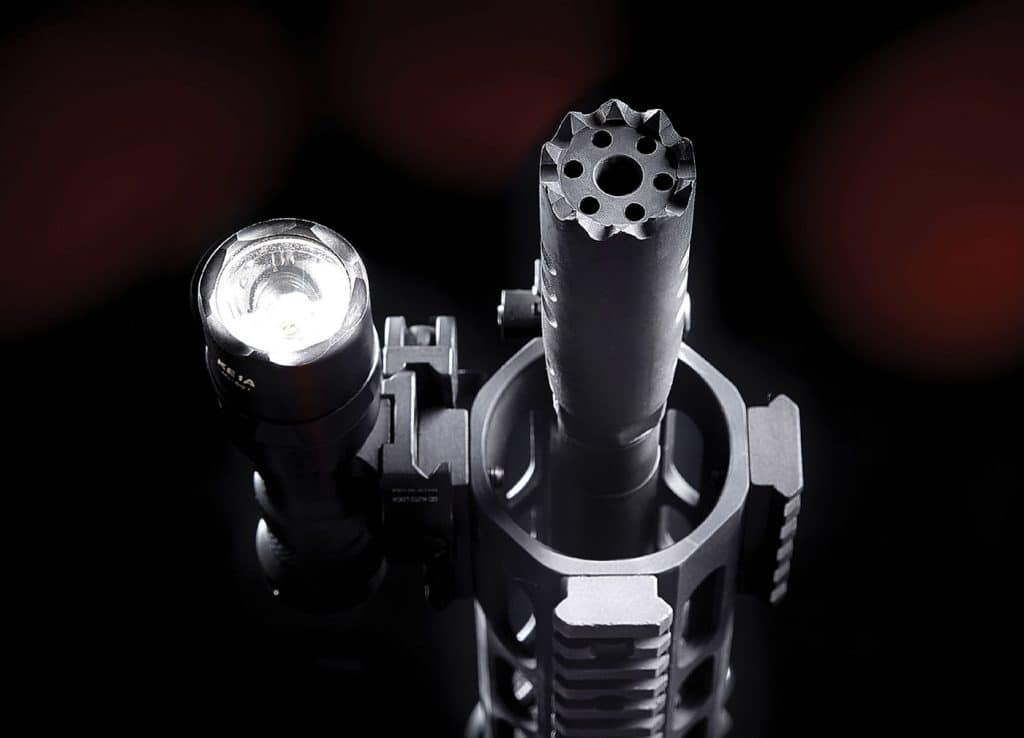 The handguard is Rock River's proprietary TRO-STD free float aluminum model, which is an octagonal, skeletal affair with rectangular slots similar to the Magpul MOE and topped with a full-length Picatinny rail. Three points for separate accessory rails, one long and two short, are provided at 3, 6 and 9 o'clock for the usual myriad of accessories one may feel the need to add. The TRO rail resembles other popular models now on the market, but is in fact different, being slightly wider in diameter and thicker than most others. Though not quite as light, it is very comfortable and has the added benefit of protecting the operator's forward hand from heat better than thinner, smaller diameter competitors during rapid fire.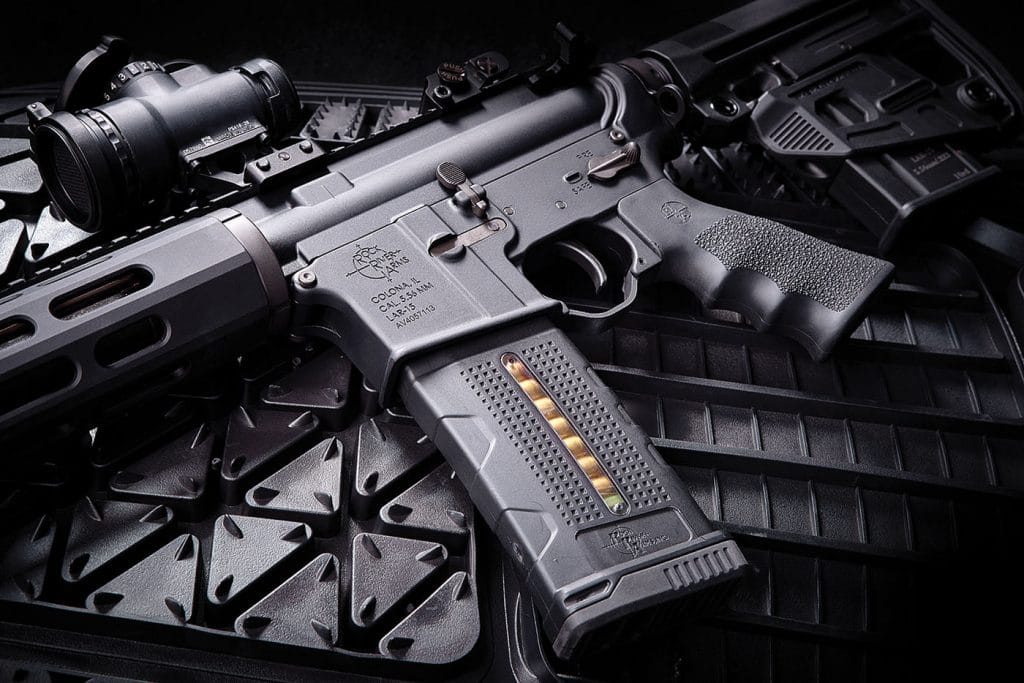 Meanwhile, the QMC's stock is not like many others. Called the RRA MAG CAR stock, it has two QD points for slings fore and aft, as well as a special removable carrier underneath for a spare 10 round polymer magazine (included). For those who desire to be ready for TEOTWAWKI, or just want the comfort of knowing you have ten more rounds on board to tank up with, this is the stock for you. Moving on, the QMC's barrel is tipped with RRA's "Beast" muzzle brake, which I know from previous experience to be very effective thanks to its multiple port configuration and orientation. The Beast is one of over a half-dozen proprietary muzzle brakes RRA makes, and all work well.