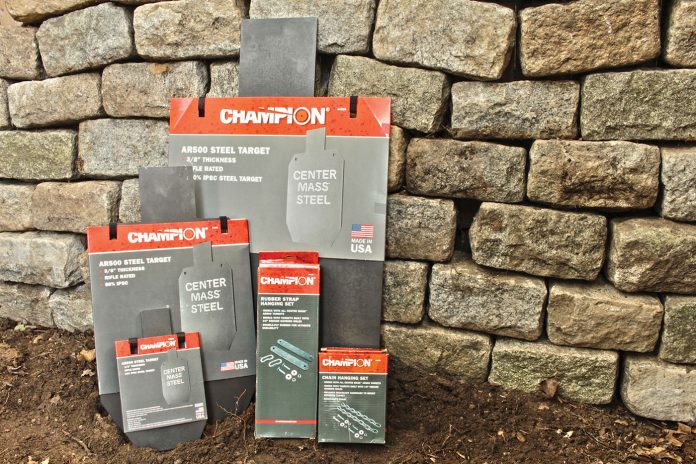 Article and photos by Frank Melloni
---
Champion brings affordable-steel to the masses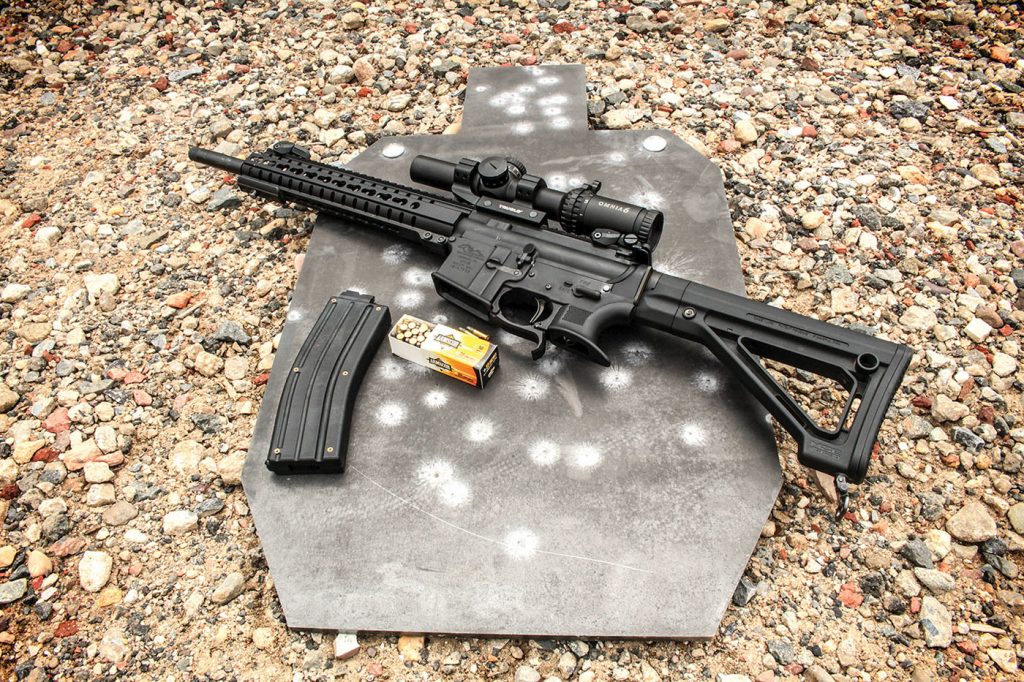 When it comes to training with the AR-15 there is no denying its natural fast pace, and being able to deliver rapid follow up shots makes each session action packed. Utilizing steel targets allows one to keep shooting without having to stop and fix or change targets. Silhouettes have always been the standard and Champion Range and Target now has a size for every situation.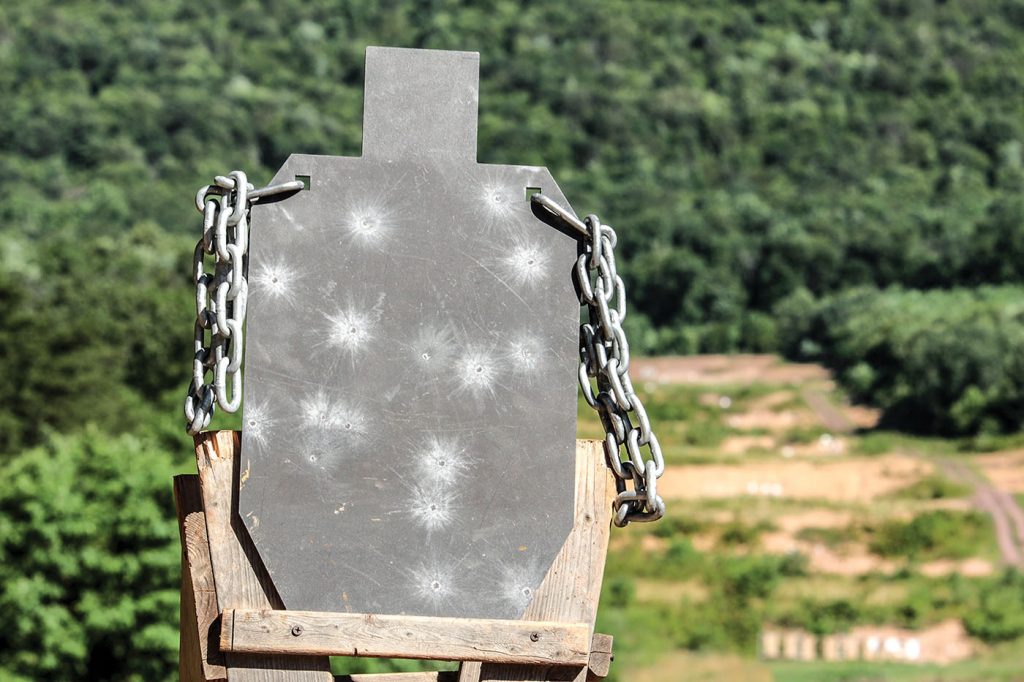 Champion offers these in 33% IPSC, 66% IPSC and a full sized 100% IPSC. The 3/8″ thick AR500 IPSC silhouettes are rated all the way up to centerfire rifle. We were fortunate enough to have a sample of each size for our testing and took them out to the range at distances from 15 yards all the way out to 1,000. The versatility of the AR-15 allows for a multitude of uses, particularly with these targets. We utilized a CMMG MK4 T .22LR Upper (www.cmmginc.com $529.95) for our CQB work, and a custom 6.5 Creedmoor built off a WMD AR-10 lower. Champion has many methods of hanging these targets available and even recommend several safe, homebrew methods for those on a budget. We decided to use the full sized IPSC for close range shooting in a fast paced 3-gun-style routine. This is also an ideal target for those looking to hone self-defense skills. We ran a tight chain across the back and hung it on a 2×4 with a simple cinder block as a base. This gave us the 10-degree downward angle to ensure we were safe.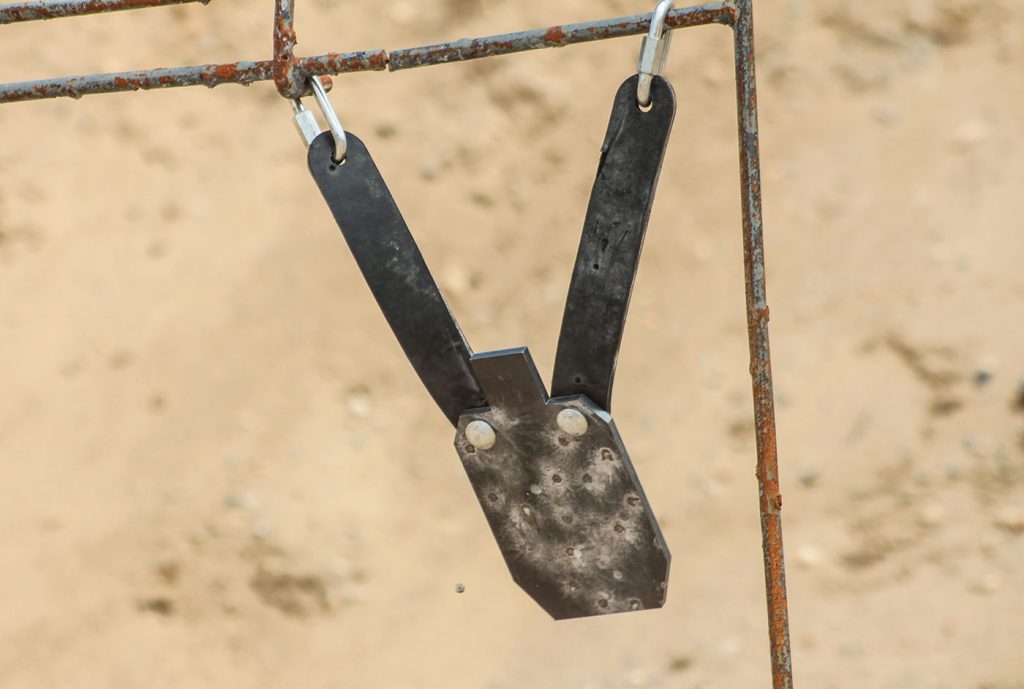 After just a few minutes of setup we sent close to 500 rounds of ammo downrange in the form of double taps, Mozambique drills, head shots and just about every combination of each imaginable. We did this with ever having to stop to service the target as we would if we were using cardboard. Of course, the target held up under the light impact of the .22 LR. It was now time to test the new steel with centerfire ammo. Heading out to the Mifflin range we hung our 33% IPSC at 300 yards and the 66% IPSC at 1,040 yards. This time we used the rubber strap and chain mounts to keep them off the ground. We engaged both with hundreds of rounds of 6.5 Creedmoor and were able to hear a clear, audible hit all the way out to 1,040 yards. It's also noteworthy to mention that the 33% IPSC target produced explosive reaction when struck. At the end of our session both targets were retrieved with zero pitting or damage.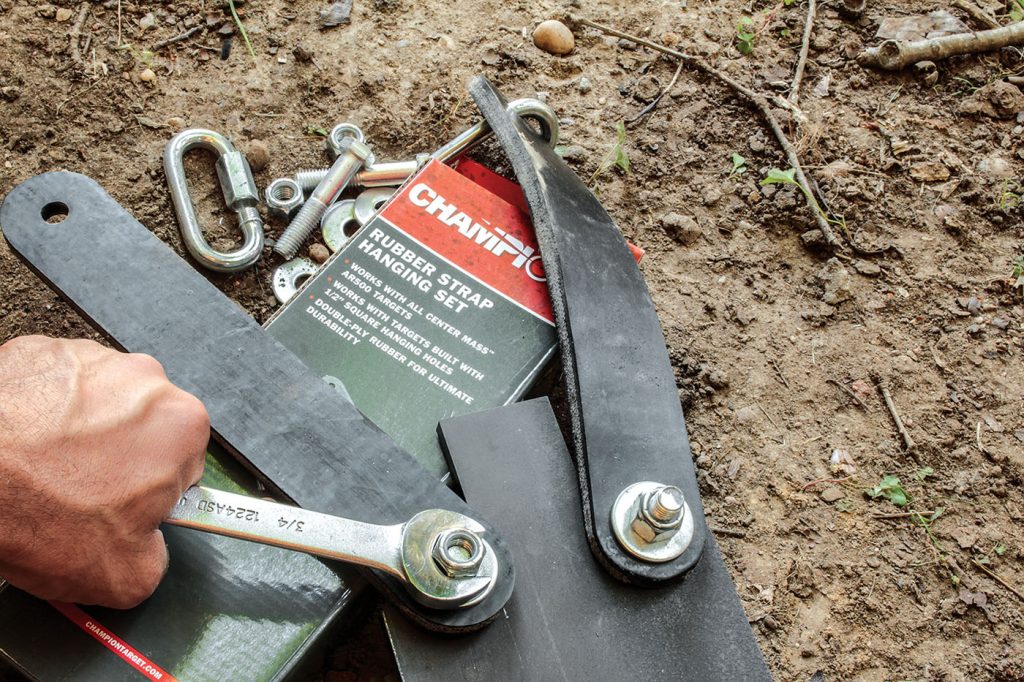 Steel targets enhance your training by allowing you to keep a pace without having to walk (or drive) downrange at frequent intervals; however, the investment aspect of a reusable, waterproof target isn't often considered. The low price of $34.95 for the 33%, $109.95 for the 66%, and $189.95 for the full-sized target is quickly eclipsed by the price of even basic cardboard IPSC targets. Contact Champion Champion Range & Target, Dept. OT; Tel.: (800) 379-1732; Web: www.championtarget.com