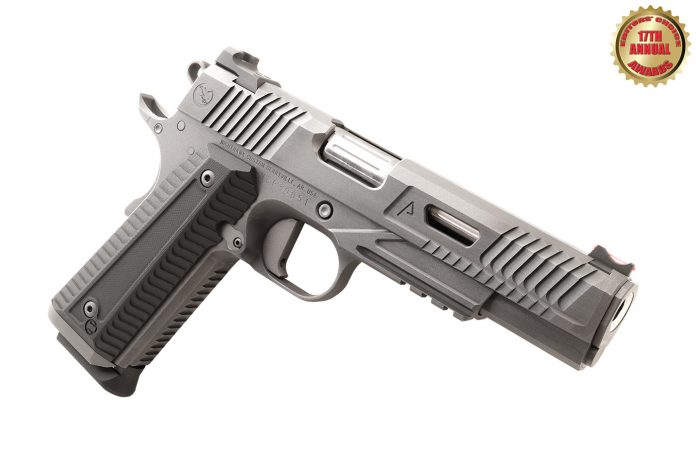 The most-custom of custom 1911's, the new Agent 2 performs as good as it looks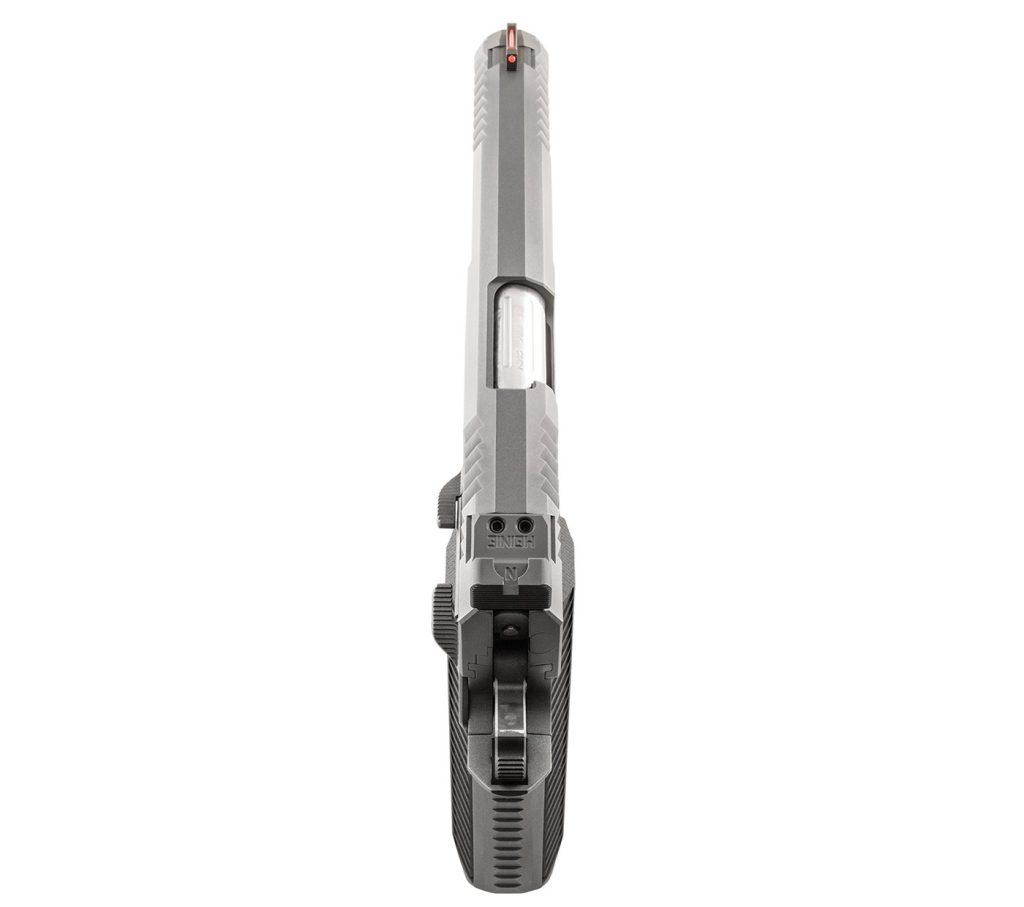 If you want to start a lively, emotional debate among pistol enthusiasts, there are a lot of subjects that can be used as a catalyst. 9mm vs .45, or DA/SA vs striker-fired for example. One of my favorites is what I call "expensive versus utilitarian". We often see this when discussing very high-end pistols from custom, boutique manufacturers. Why, some will ask, would you spend a house payment or two on a pistol that will do virtually the same thing as a similar one for less than a quarter the money? The same could be asked of every Ferrari driver who could get to all the same places in a Hyundai. A reasonable question, with an answer usually along the lines of: "I have the money, this thing is the best, and I want it." One of Nighthawk Custom's latest pistols, the Agent 2, is bound to elicit more of this debate. Trust me when I tell you that the Agent 2 is more special than any stock or lightly modified utilitarian pistol ever will be.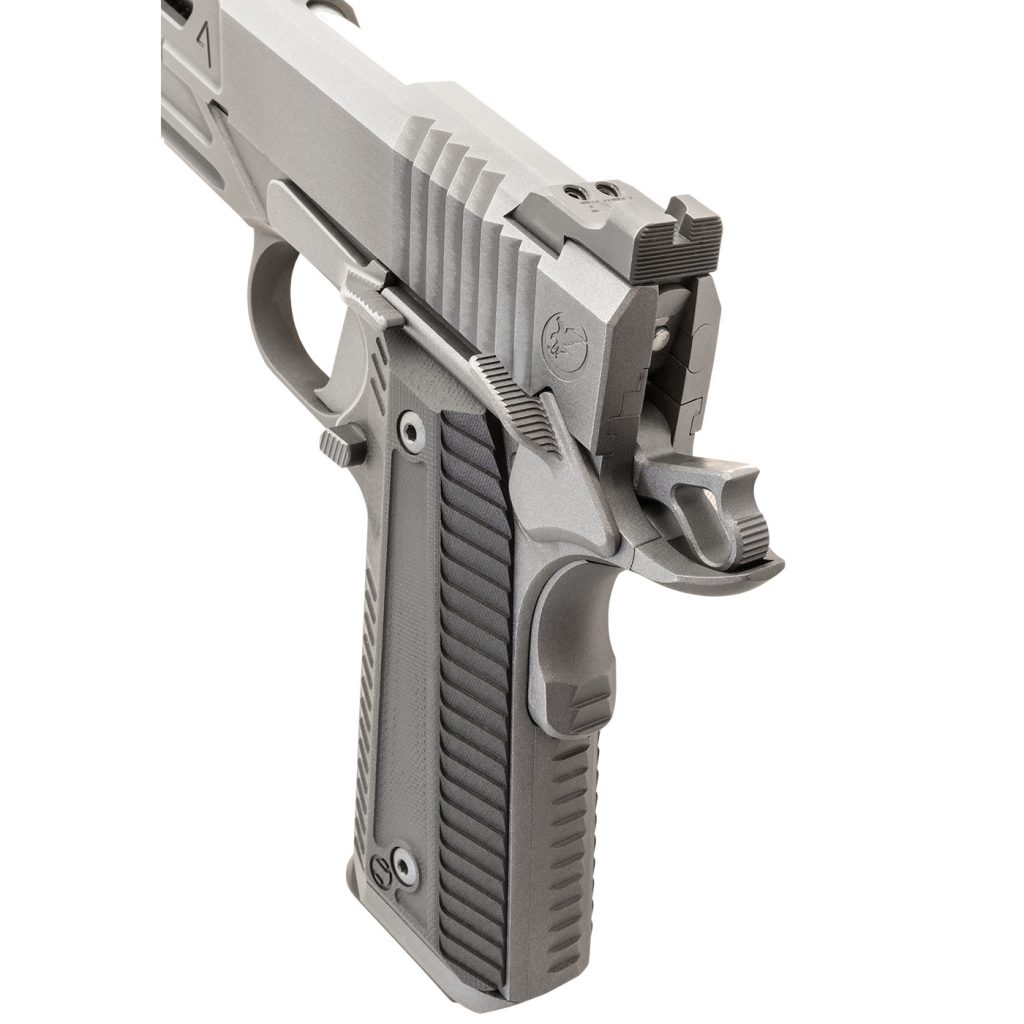 For those not already aware, Nighthawk Custom makes some of the best 1911-style pistols in the world, along with a few shotguns, revolvers and knives as well. Their firearms are truly functional works of art, each handmade by a single gunsmith. Introduced in January 2018 at the SHOT Show, the Agent 2 is a full-sized version of the Agent 1, its Commander-sized brother. Both are chambered in 9mm, though the Agent 2 can also be had in .45 ACP. The success of the now discontinued Agent 1 led to the same collaboration with Agency Arms, Hillbilly 223 and Railscales to create the Agent 2.
Your first glance at the Agent 2, like most other Nighthawk offerings, will tell you that this is not your average 1911, or even one a few grades above. My initial impression was that it looked futuristic, sort of like something the evil alien hunter from Predator may have carried if they couldn't find a good blaster in the 1000 mega-watt range. It is very sleek and all business in a grey Nighthawk Smoke Cerakote finish. Starting at the top, the Agent 2 has a 6.51-inch long slide, faceted top and bottom, with aggressive diagonal slide serrations carved fore and aft.
These wrap around the sides just over the top edges, and complement half-hexagonal window cuts about an inch long on either side. The chamber end of the barrel likewise has shallow longitudinal cuts, and the muzzle is faceted. The sights are a Heine Black Ledge rear with fiber-optic front, which are fast, functional and seemed perfect on this platform. Meanwhile, the frame is sculpted with an Agency accelerator cut flashlight rail, and has two unique G10 scaled, shallow half-hex, slim grips. The beavertail and flat mainspring housing all have light horizontal cuts to improve grip, while the magazine well is single piece and beveled. All this cutting and faceting saves weight, which is still a hefty 2.5 pounds empty. Even the mag release is unique, with an oval shape and length long enough with the integrated thumb indent to ensure positive ejection each time without risking accidental release. Last, but not least, the all-important trigger is a variation of the Agency Arms flat-faced serrated model, which for me broke uber-consistently at 3.75 pounds with the minimal reset of a 1911.