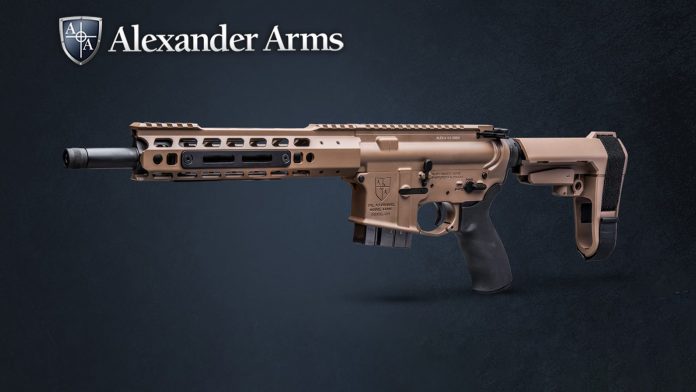 (Paid Advertisement)
The Highlander Pistol chambered in 6.5 Grendel by Alexander Arms is the King of AR15 Pistols.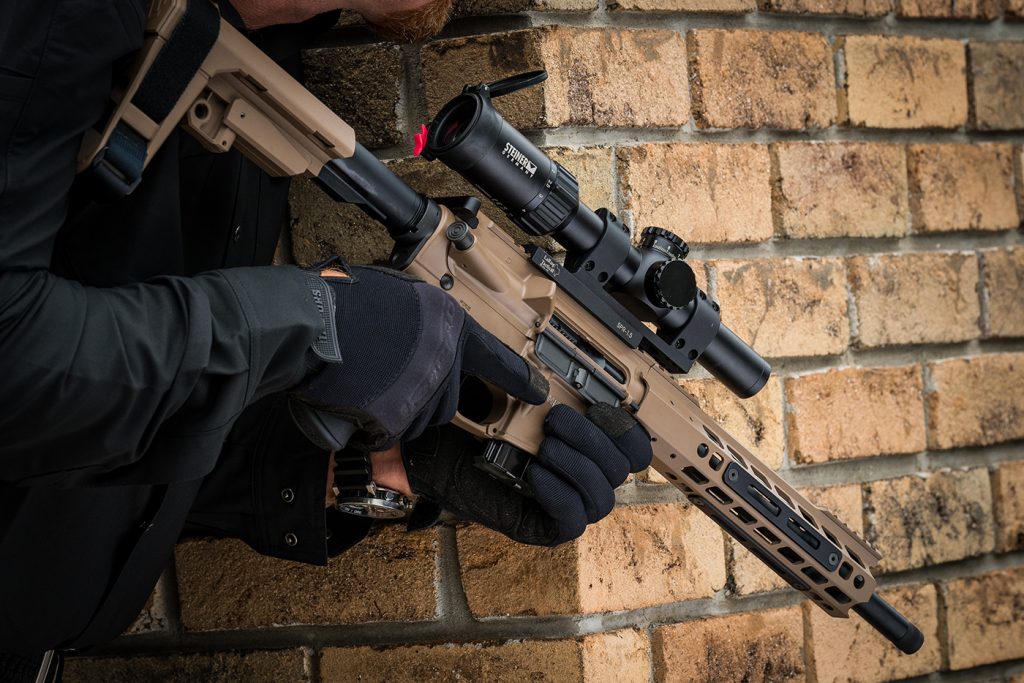 Hornady 123gr Amax ammunition exits the 11-inch barrel at 2,300 fps. With a 2.5-inch sight height and a 200 yard zero your trajectory is very flat from the muzzle out to 300 yards. At 300 yards the drop is only 11.42 inches! That means, you are shooting through a window of less than 12 inches all the way out to 300 yards. That's amazing. There is not another AR15 pistol that can match those ballistics.
| | |
| --- | --- |
| 0 yards | -2.50 inches |
| 100 yards | +2.55 inches |
| 200 yards | -0.00 |
| 300 yards | -11.42 inches |
With a collapsed length of 27.5 inches the compact Highlander can easily be stowed in your Truck, Car, Boat or Home. Extend the stock for an overall length of 30 inches and you are ready to successfully engage targets all the way out to 300 yards. The high ballistic coefficient and sectional density numbers of the 6.5 caliber bullet truly makes the Highlander an absolute hammer. If you want a compact firearm to defend your family or harvest four legged critters, then this beauty is for you.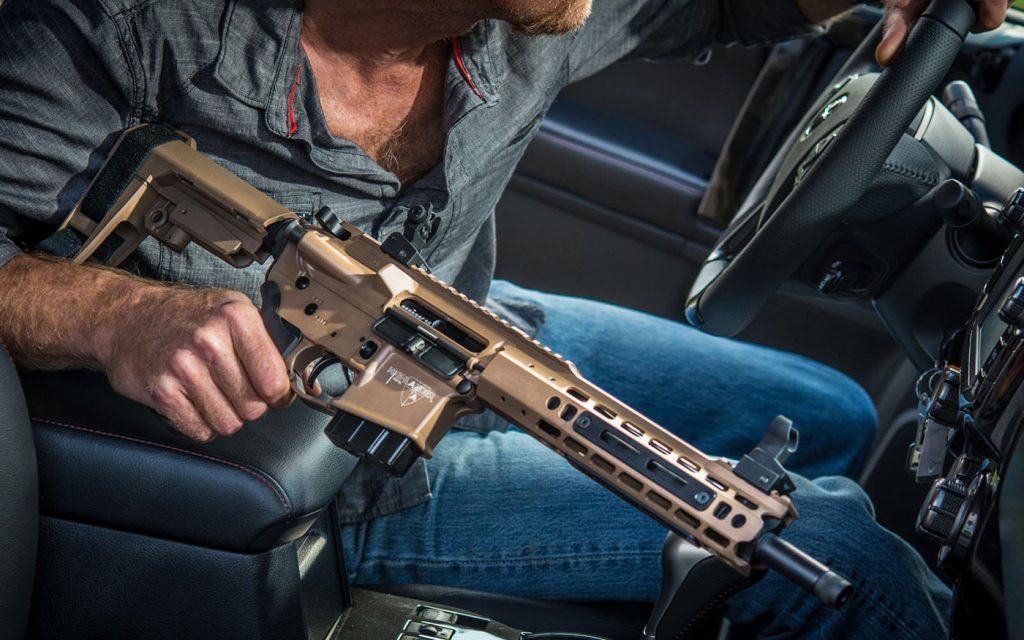 The Highlander is a handsome firearm with its Manticore Arms Transformer Free Float Handguard. The Transformer can be used as a KeyMod, M-Lok, or Picatiny platform. The 4 lb. crisp single stage trigger by Alexander Arms is excellent. The SB Tactical Arm Brace works well and allows the firearm to be classified as a legal pistol. Add a custom Cerakote for your own unique look.
If you are interested in owning the King of the AR15 Pistols or the ultimate "Trunk Monkey" then look no further than the Highlander by Alexander Arms.
| | |
| --- | --- |
| HIGHLANDER | |
| Type | Direct impingement, semiautomatic |
| Cartridge | 6.5 Grendel |
| Capacity | 24+1 rds. |
| Barrel | 11 in.; 1:7.5-in. twist |
| Overall Length | 27.5 in.(collapsed); 30 in. (extended) |
| weight | 5 lbs., 9 oz. |
| Finished | Cerakote |
| Handguard | Manticore Arms Transformer |
| grip | Ergo |
| Sights | None |
| Trigger | 4 lbs.; single stage |
| MSRP | $1,700 |
| Manufacturer | Alexander Arms, alexanderarms.com |