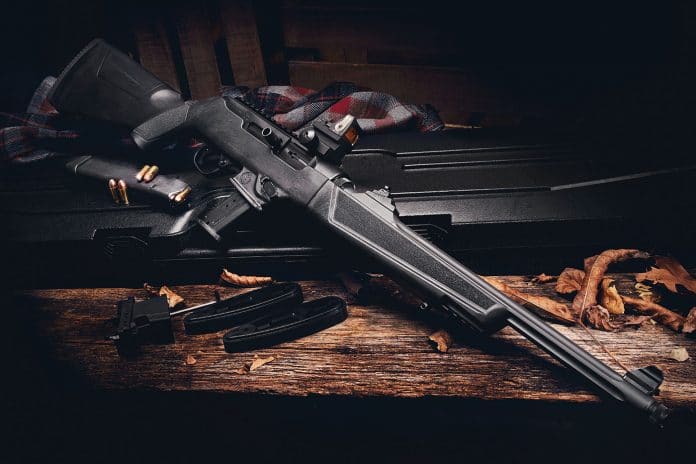 By Frank Melloni
Photos by OOHRAH Media and Frank Melloni

The pistol caliber carbine: a simple concept that dates back to the old west.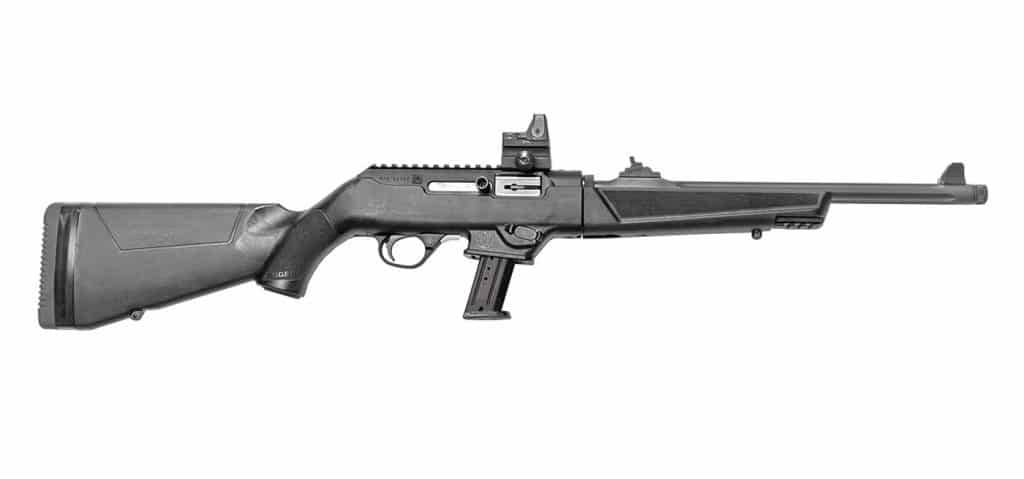 The science of ballistics is very intricate, but its concepts are rather simple to grasp. A bullet builds up velocity while it's traveling down the barrel. The longer the barrel the more velocity a given round will develop (to a point of course). With a longer barrel also comes the ability to lengthen sight radius, increasing precision. For the frontiersmen, having the ability to use the same round for self defense and hunting meant less to carry, and more importantly, less to supply.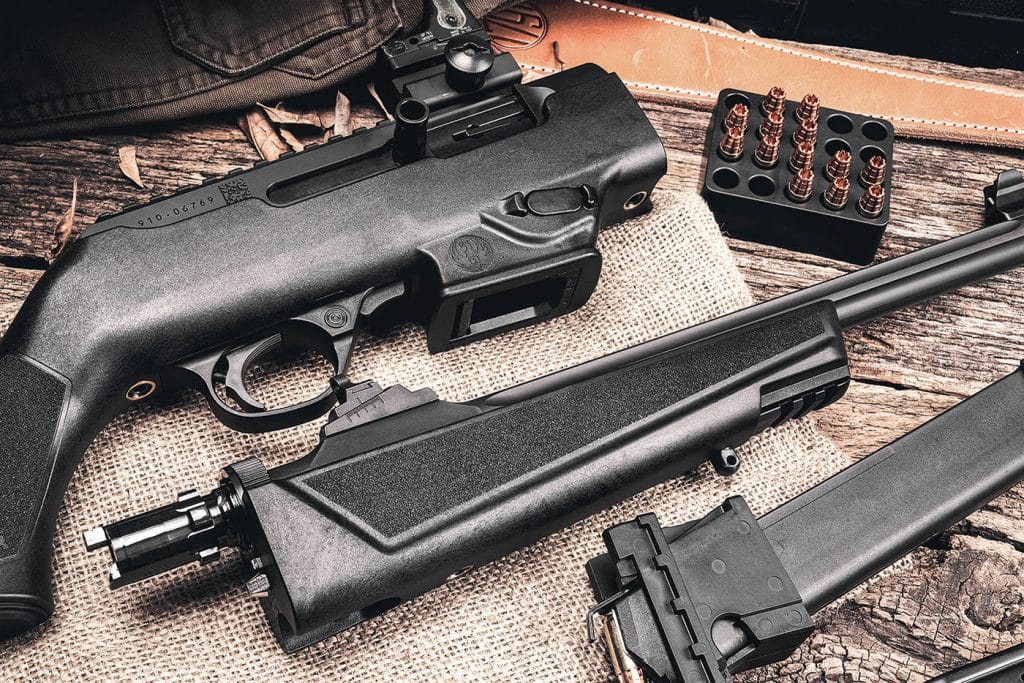 Fast forward 150 years or so and these concepts are still true today, except firearms have evolved and the frontiersman is no more. In his place stand civilians and police with similar problems and the alluring convenience of the pistol caliber carbine still shines.
Ruger realized this as far back as 1996 and built its first police carbine rifle. Their intentions were sound: a rifle for police that would use the same magazines as their Ruger service pistols . . . as long as they are using Ruger service pistols. The trouble was not many police departments were using Rugers, so the new rifle had a hard time taking off in that arena. Civilians weren't very interested in this design at the time. 9mm ammo is about the same as a .22 LR in terms of target shooting, yet cost more than five times as much in late '90s. Together these shortcomings lead to the discontinuation of the model in 2007. The next ten years rocked the firearms industry. In this time the majority of police departments in the country adopted the Glock service pistol; .22 LR became scare and then resurged at prices that are close to double the prices before the shortage. The price of 9mm ammo came down drastically, further closing the price gap. And, in 2016, people started shooting pistol matches with a rifle.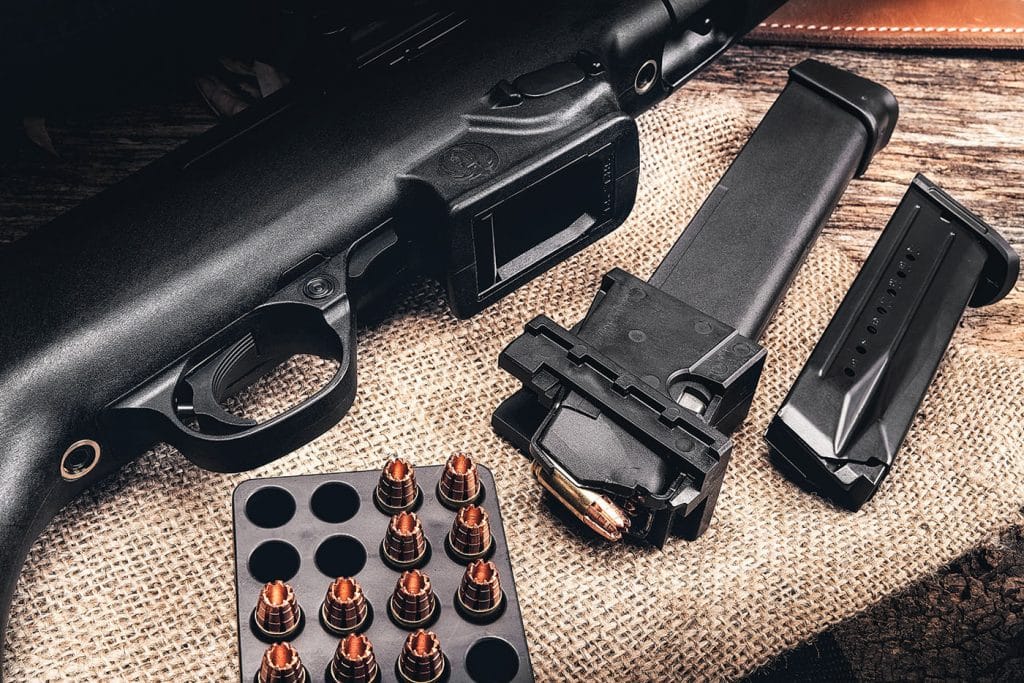 It doesn't happen often, but I love a good Cinderella story, and the new Ruger PC Carbine is nothing short of just that. Ruger took note of the success of their takedown 10/22 and utilized the same system for the PC Carbine. At 6.8 pounds it obviously isn't a 10/22, yet still has very similar handling characteristics. Most of its weight is due to the glass filled nylon stock and the heavy bull barrel. I liked how they made sure to flute the barrel, knocking off weight and increasing surface area for cooling, all while maintaining rigidity. The barrel is threaded at 1/2×28 TPI for your favorite muzzle accessory or a suppressor as well. If all of that freedom is a problem in your particular state, Ruger also makes a non threaded version to appease your elected tyrants.