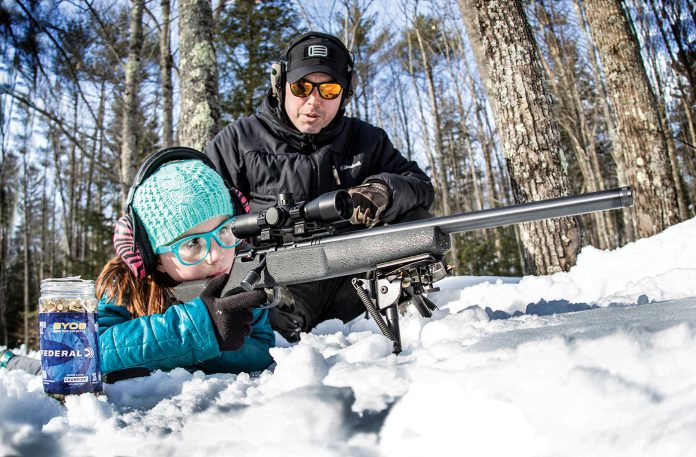 The ultimate youth rimfire rifle?

A super-accurate, .22 LR youth target rifle complete with a one-piece Picatinny base mount, scope rings, a 4x32mm target scope and suppressor-ready threaded muzzle is not something we're accustomed to seeing, and we're even less accustomed to seeing one for a total tab of $405 (or $315 sans optics). That—and a whole lot more—is what you get for your money with the new Savage Rascal Target XP package gun.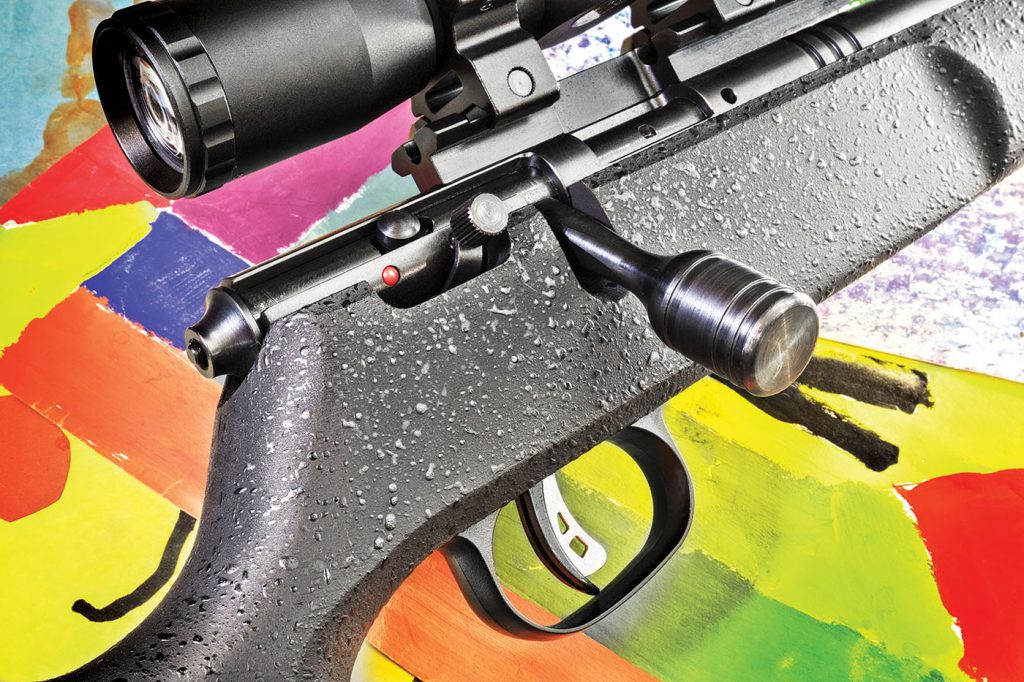 Fitted with a 16.125-inch heavy profile target barrel rifled at a 1:16" twist rate, the Savage Rascal Target XP is available in right- or left-handed versions at the same price. The muzzle has an 11-degree target crown and is threaded at the industry standard 1/2-28 TPI for a .22 caliber thread-on suppressor. A knurled-steel muzzle cap is included to protect the crowned muzzle when a suppressor is not installed. The barrel is free floated over its entire length, and the action is secured to the stock with two Allen head machine screws and one Allen head wood screw.
This micro rimfire target rifle itself weighs only 4.5 pounds empty and 5.88 pounds with optics, and in keeping with its target/competition role is a single-shot with no magazine of any type. A full load of a single round of .22 LR ammunition barely moves the pointer on empty weight. An enlarged ejection port and substantial cut-out in the Picatinny base makes hand feeding single rounds into the action quick and easy. A red polymer loading ramp insures that very round slides into the chamber with zero fanfare. We've found that teaching children marksmanship through concentrating on one shot at a time pays dividends and gives them a vested interest in the placement of each shot. It's all that much more rewarding for them when they're shooting a rifle capable of the level of precision that the Rascal is, ensuring good hits if they're learning to do their part behind the trigger.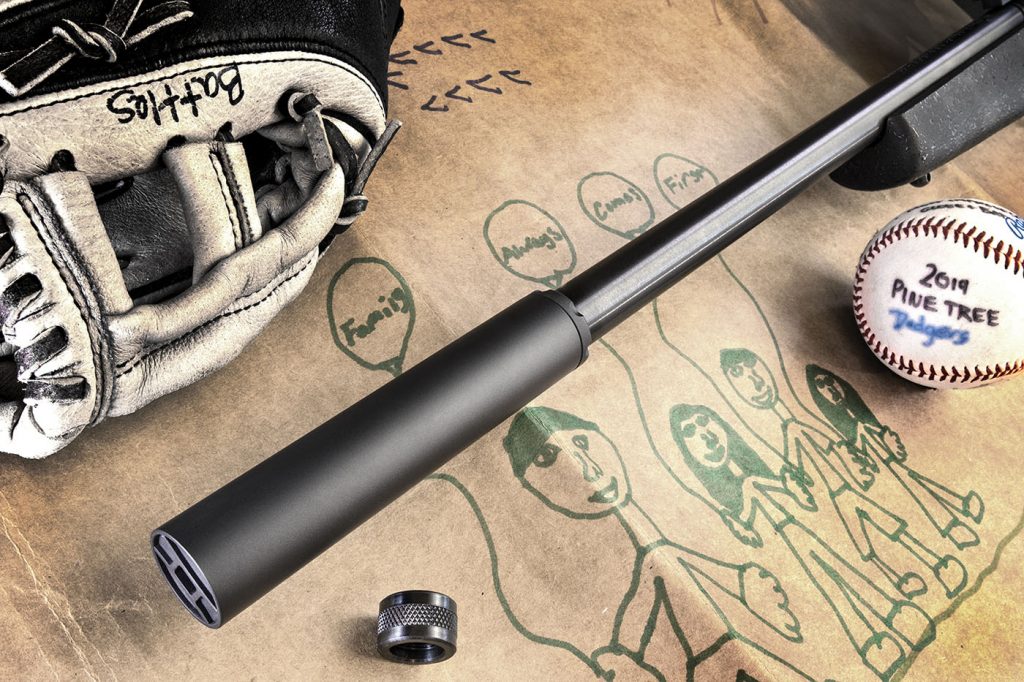 Controls include a push forward/pull rearward 2-position safety mounted on the right rear of the receiver, with a red dot indicating the "off-safe" position when the safety is lever pushed forward into the fire position. The bolt can be operated with the safety in either position.
The steel bolt contains a run-of-the-mill extractor/ejector that worked just fine during testing, and an enlarged bolt handle that comes in quite handy because the operator will be needing to run it after every shot. We found the oversized bolt even handier during the snowy winter months where bulky gloved-hands are necessary to keep kids focused on shooting and not how cold their hands are.
Housed inside the polymer trigger guard is the award-winning, adjustable Savage Accu-Trigger. This trigger has become our default for comparison with other rifle triggers, and we found it to have the same adjustment features as any other Accu-Trigger of current design. Trigger pull weight from the factory was set at the full 6-pound pull weight of the trigger, but it can be easily user adjusted down to 2.5-pounds, the process for which is well explained in the owner's manual. Of course, the stock needs to be removed to adjust the Accu-Trigger. Even set at six pounds—where we left it for testing—the trigger pull is spectacular. There is absolutely no perceptible take-up, creep or stacking—it just breaks like glass at the chosen pull weight. As we've said so many times in the past, the Accu-Trigger is a rifleman's trigger, and the lawyers be damned.