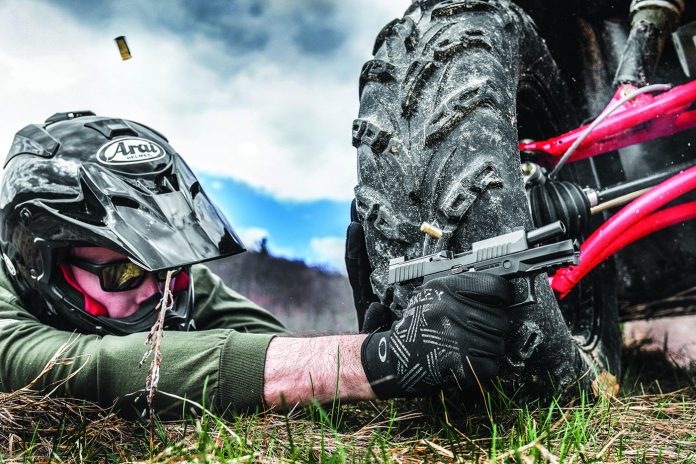 SIG Sauer's new P320 X-Compact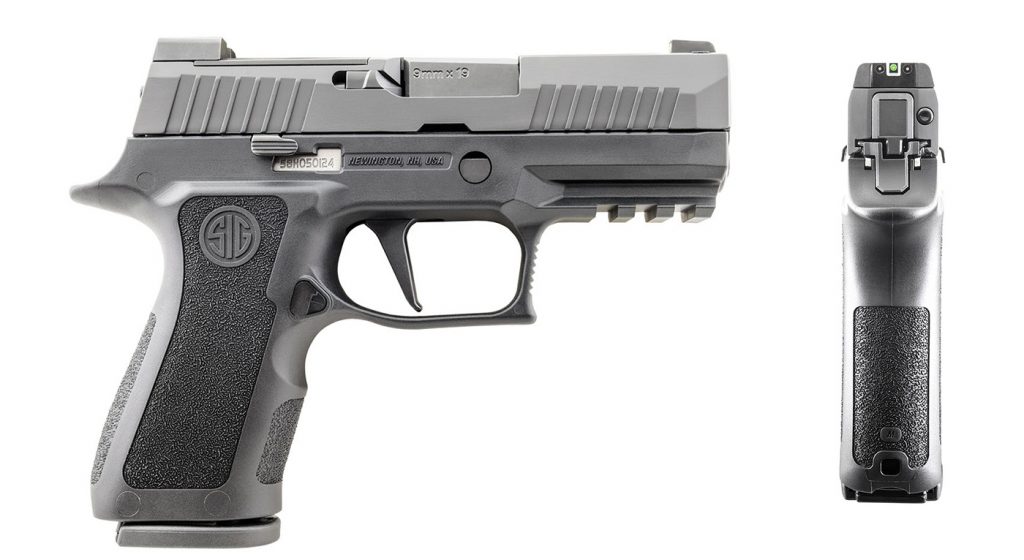 With all the cyclic trends in the handgun market, none weather these changes better than the compact carry pistol. By compact, I mean mid-size; a pistol capable of filling both duty and concealed carry roles in one, ideally sized package. In most cases the mid-sized pistol checks the boxes describing the biggest pistol you can comfortably conceal that holds the greatest number of bullets. One that is a 90% solution of its big brother, the full-size duty pistol, yet can disappear beneath a t-shirt.
Necessity is the mother of all invention
The new X-Compact wasn't born from a roundtable think tank, nor was it dreamed up by a forward-thinking engineer. Instead, it was created by a couple of hard-shooting SIG Sauer Academy instructors; one securely clutching a field-stripped X-Five grip module, while the other eyeballed his cuts with a hacksaw. When the plastic shards settled, the grip was roughly cut to accept 15 round P320 compact magazines and the frame chopped to flush fit a subcompact slide assembly. It might not have been pretty, but a formidable carry pistol was conceived on that sunny New England day that quickly gained the envy of instructors and students alike.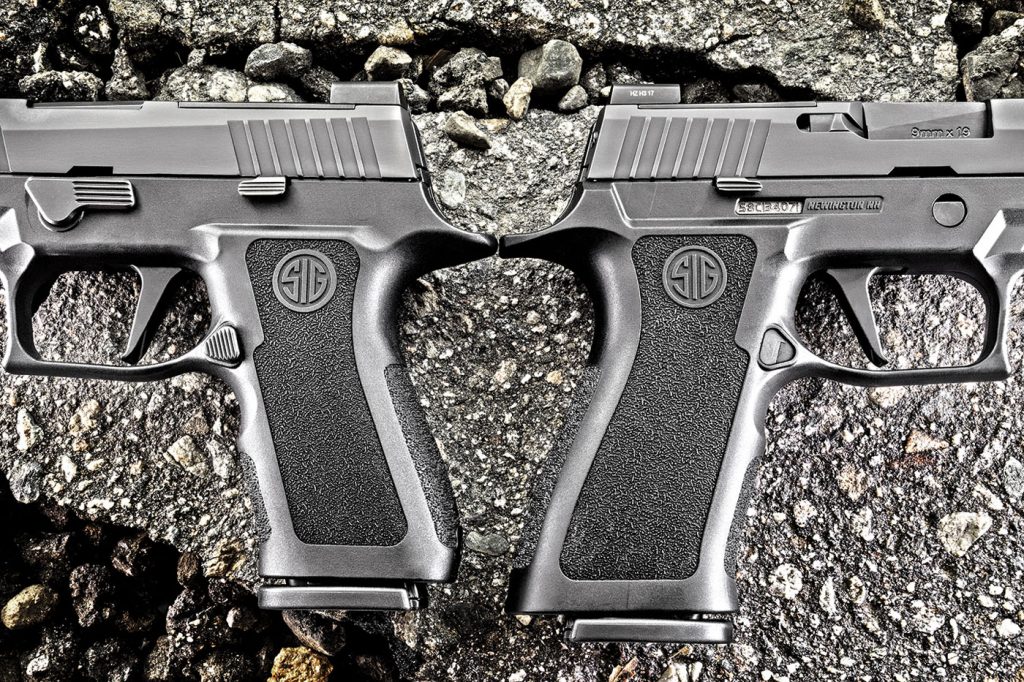 Pistol project manager, Phil Strader, and his team of ninjas quickly caught wind of these ultimate compact P320s floating around the Academy grounds and got to work perfecting dimensions and feature sets. Essentially X-ifying the concoction, a baby X-Carry was born. An M17 optic cut was added, as were X-ray3 Legion day/night sights, enhanced forward slide serrations and re-profiled ambidextrous slide releases. Most importantly, however, was a sweet, all-new X-frame designed to house a 15-round P320 compact magazine with slight modifications to its floorplate.
The X Goes Compact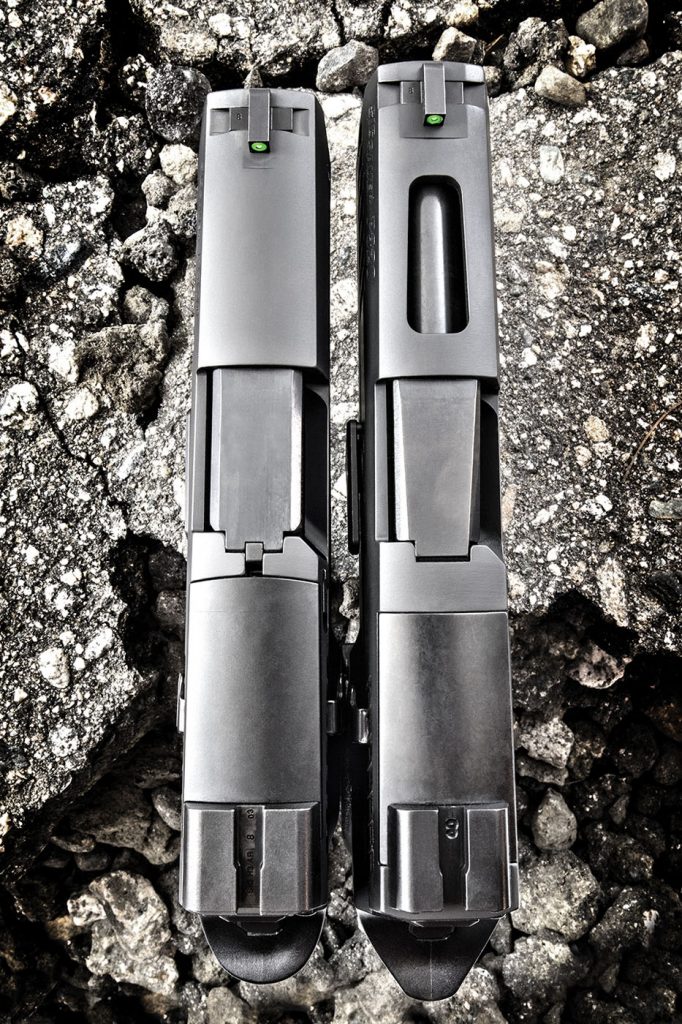 The new X-Compact grip frame features an improved module that sees reduction of material in several strategic locations. First, the base of the backstrap has been bobbed, effectively reducing the likelihood of the grip printing through, or catching on, a cover garment. Second, you'll notice the beavertail has been re-contoured, ground down and flattened to improve comfort when concealed carried inside the waistband, specifically in the appendix position. Additional ledge material was removed from either side of grip frame, just forward of the beavertail, reducing the width of the frame as it sits in the web of your firing hand. This modification makes the pistol feel slimmer in-hand and eliminates the thumb discomfort the original X-Series frame could create during prolonged shooting sessions.
At the front of the frame you'll notice a reduction in dustcover length allowing it to fit flush with the new 3.6-inch barrel. Unfortunately, this reduction prevents the pairing of SureFire's XC-1 series, as well as Streamlight's TLR-7 mounted white lights. With that said, if I were a betting man, which I am, SIG likely has a solution on the way. Until then, a handheld light should be your companion if you're out after dark.