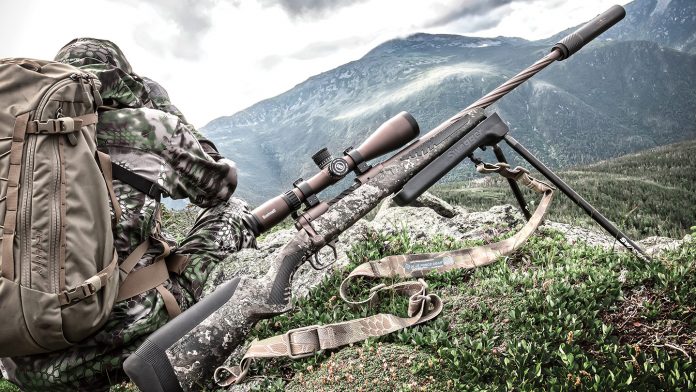 By Mike Dickerson
The latest evolution of the Model 110 is built to buck the elements and deliver tack-driving accuracy.
Rifle manufacturers are prone to using a lot of colorful words in naming rifles of the sort that have generically come to be called "mountain rifles." Models incorporating descriptive monikers such as "ascent," "mountain," "wilderness" and "backcountry" abound, and it's no challenge at all these days to find hunting rifles weighing six pounds or considerably less.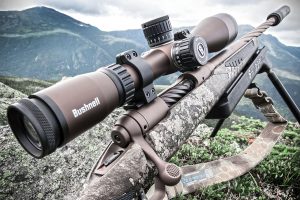 Weighing in at 8.1 pounds, the Savage Model 110 High Country rifle is decidedly not one of these guns, despite what its name may implies to those conditioned to think that all so-called mountain rifles should be light enough to blow away in a brisk breeze. I, for one, have never been gushingly fond of such wispy rifles. Sure, they're nice to carry, but they can also be more difficult for some to shoot accurately and, when chambered for magnum cartridges, there can be a stiff penalty in terms of recoil. Whenever I find myself climbing terminally painful vertical terrain, I've honestly never noticed that I suffer any less by shedding just a pound or two from anywhere other than my waistline.
Obviously, the 110 High Country was not designed to accompany you while conquering Mount Everest. It was, however, designed to stand up to anything Mother Nature can throw at it while delivering excellent long-range accuracy. I found that the rifle delivers admirably on both counts, and it may just be the finest evolution yet of the time-proven, push-feed 110 design which, in one form or another, has been slaying game handily for 60 years.
In resisting the elements, you'll be hard-pressed to find a rifle better equipped to do so than the High Country. For starters, both the barrel and receiver are made of stainless steel, but you won't immediately notice that because both, along with other components, have a physical vapor deposition (PVD) coating for added protection. In addition to forming a tough barrier against the elements, the PVD coating, which is just 2 to 4 microns thick, adds a level of lubricity to moving components, as I found when operating the gun's slick-cycling, two-lug bolt.
The brown color of the low-friction PVD coating matches up quite nicely with a True Timber Strata camo synthetic stock. I found the rifle to be rather easy on the eyes, especially when topped with a Bushnell Forge 3-18×50 scope in a matching "terrain" color. It proved to be a match made in accuracy heaven.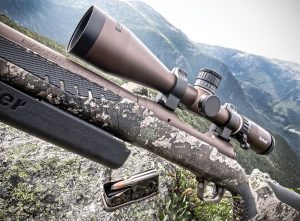 Aesthetics are further enhanced by virtue of the fact that both the barrel and bolt are spiral fluted. This has the practical benefit of shaving a bit of weight from what would otherwise be an even heavier rifle, as Savage equips the High Country with a beefy, accuracy enhancing "medium" contour barrel. Rifles chambered for standard cartridges get a 22-inch barrel, while anything considered a magnum has a 24-inch barrel for a bit more velocity and better downrange ballistics. Muzzles are threaded for attachment of a sound suppressor or brake, and guns in magnum persuasion have a muzzle brake with taper-lock interface.