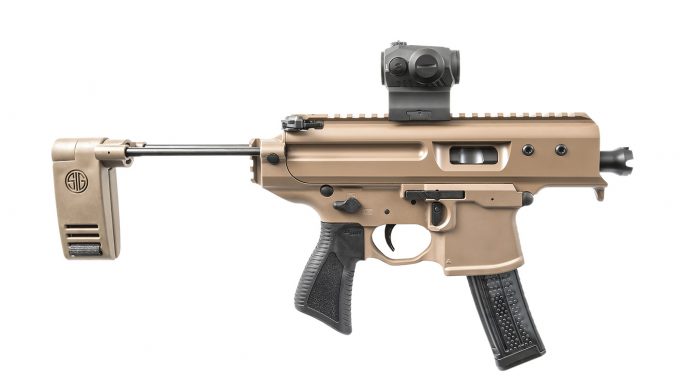 While it may seem as though manufacturers are simply challenging their engineers to see how short and compact they can make a platform, in some cases it's for a purpose, and in others, it's for an official solicitation. In SIG Sauer's case, their Copperhead was born from the latter.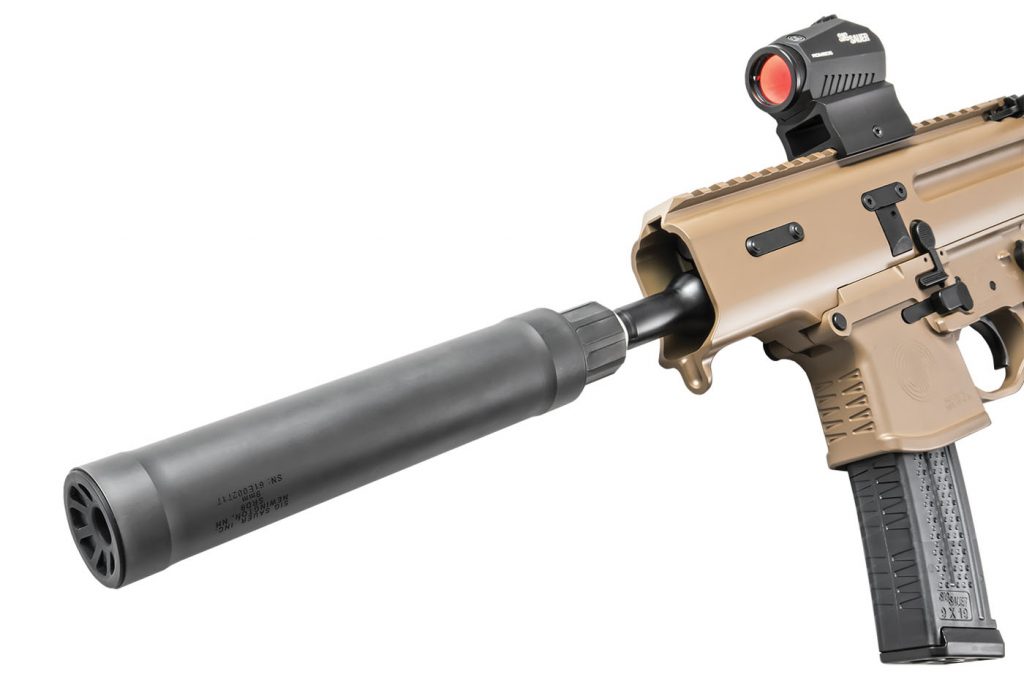 It's no secret that SIG has been heavily focused on the government and law enforcement segments of the market, and—for good reason—they continue to win coveted contracts at a breath-taking pace. In the case of the Copperhead, SIG had set its sights on a contract primarily for the United States Army, with other government and military customers likely to purchase off it. That solicitation was for an ultra-compact 9mm weapon system whose overall length was 14.5 inches or less, and was destined for protective security detail service within the branch, and others.
The new Copperhead is to the MPX what the Rattler is to the MCX Virtus. They are variations of existing platforms, but miniaturized to the greatest extent feasible, conforming to the wish lists of specialized customers who are in search of the greatest amount of firepower, in the smallest, most compact package possible.
Operation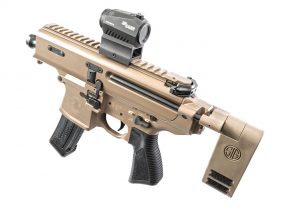 Just like the MPX, the new Copperhead operates from a fully closed and locked, rotating bolt that offers a high level of reliability and safety. A short-stroke gas piston allows the Copperhead to reliably cycle all grain weights and brands of 9mm ammunition with no adjustments to the gas system.
The Copperhead has ergonomics very familiar to anyone who has spent more than a moment with any high-quality AR-15. All controls are completely ambidextrous, including left- and right-side selector switches, magazine release, bolt release and charging handle. The lower receiver boasts a flared magazine well that easily swallows the 20-round Lancer magazine the Copperhead ships with, as well as first and second generation 30-round variants available for the MPX. The compact pistol grip is borrowed from the Rattler and a single-stage, MIL-SPEC trigger tops off the fire control assembly.
Upper Receiver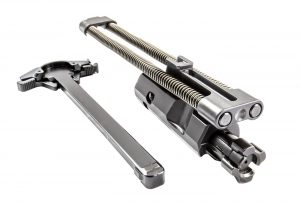 The Copperhead's monolithic upper receiver houses a 3.5-inch barrel with a unique looking, integrated muzzle brake. Due to the brake's integration, the actual lands and grooves of barrel stretch about 2.75-inches in length, which is quite short given the barrels 1:10-inch twist rate. With that said, it certainly did not handicap the platform in the accuracy department, as evidenced by its best-of-testing 0.70-inch, 5-shot group at 25 yards, fired with Aguila's 117-Grain FMJ (the other two loads tested also produced sub-1-inch groups). Want to shoot suppressed? The Copperhead's barrel can be easily user-changed for a 4-inch threaded barrel assembly, available through SIG.
The upper receiver features a continuous length of Picatinny rail for equipping the Copperhead with your choice of sighting system, like a laser aiming device and/or white light illuminators. The upper has an integrated hand-stop, that all who shoot this platform should be thankful for, as the forend is just about as short as you could possibly want to go. Maybe shorter.