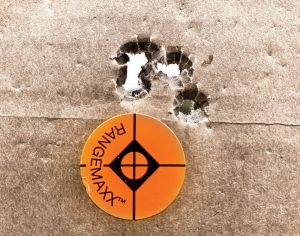 During our range trips, I quickly found my large support-hand mitt taking more of a modified magazine well grip, in place of traditional hand placement. Some of that could have been a bit of subconscious self-perseveration mixed with gaining the greatest amount of control over the platform possible.
At the rear of the lower receiver is an integrated stock knuckle compatible with a new, two-position, rapid deployment, SIG Sauer Pivoting Contour Brace (PCB). This brace provides pistol variant users with an ergonomic stabilizing brace that adapts to the movements associated with the shooter's arm, while the patented swivel allows for perfect placement on the forearm. If you choose Form 1 of the platform, the Copperhead is compatible with myriad stock options available for the MCX/MPX.
Each Copperhead is finished in SIG Sauer's Elite Series Flat Dark Earth Cerakote, but it's more of a peanut butter flavor to us. Alas, it gives the Copperhead a rich, yet unique, presentation that should be appealing to most who see it.
We love the new Copperhead, which has proven to be a shorter, more compact, more streamlined version of SIG's popular MPX. All at a more affordable price point, and in a package sized to fit in most glove boxes. See the Copperhead ($1,835) at your nearest dealer, or for more information, contact SIG Sauer; Tel.: (603) 610-3000; Web: www.sigsauer.com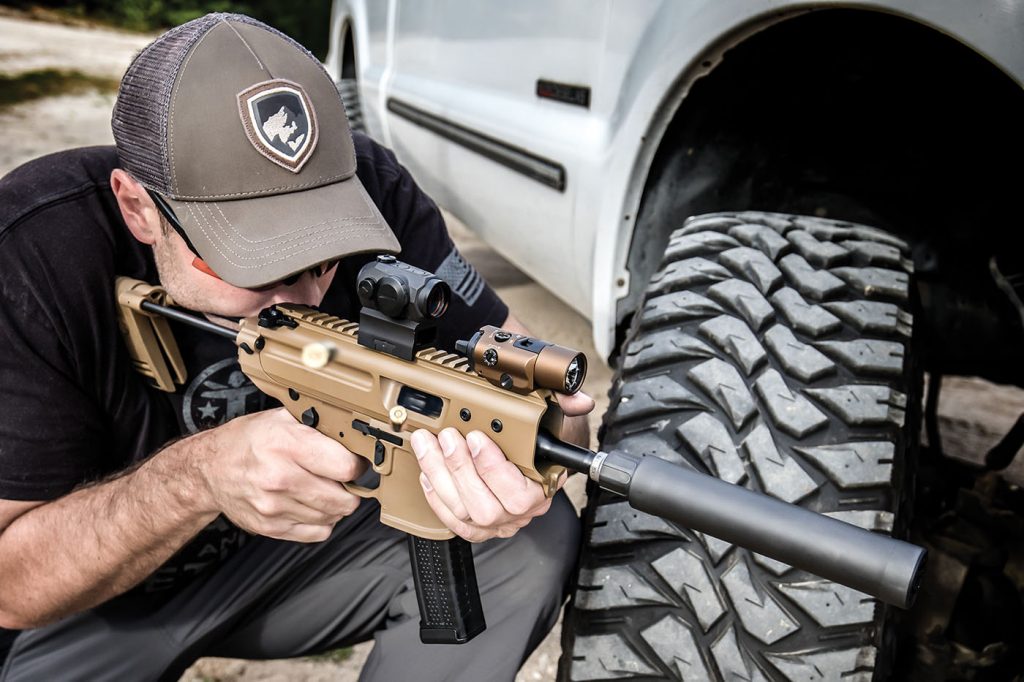 SIG Sauer Copperhead 9mm
BARREL: 3.5", 1:10 twist
MUZZLE: Integrated muzzle brake
HAND GUARD: Monolithic
FURNITURE: SIG pistol grip, SIG rotating brace
RECEIVERS: Forged Aluminum, Cerakote FDE finish
TRIGGER: Single-stage MIL-SPEC
MAGAZINE: Lancer 20-Round
WEIGHT: 4.5 pounds
LENGTH: 14.5" with brace collapsed
MSRP: $1,835.00