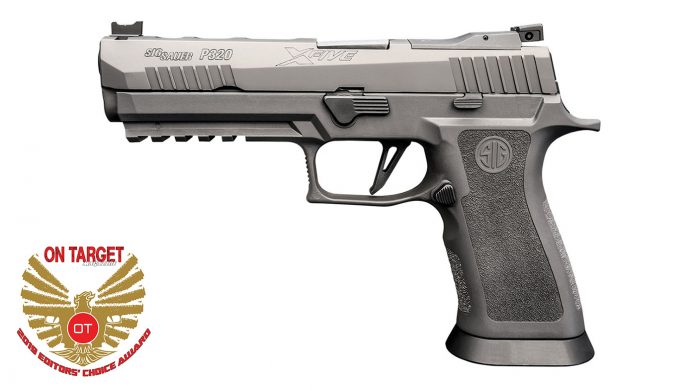 The Weight is Over
In late 2015, SIG Sauer offered aficionados a chance to join an exclusive group of enthusiasts, a group who would gain preferential access to unique firearms, gear and accessories designed explicitly for members of its elite new tribe of owners; simply known as Legion.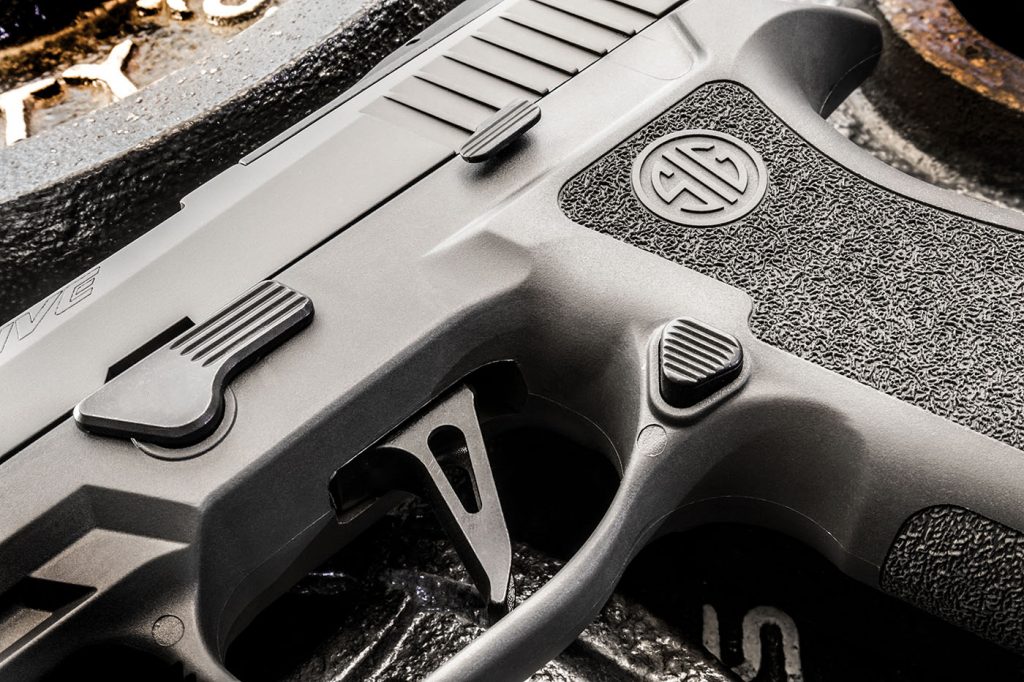 The firearms side of Legion offers high performance pistols with custom features desired by elite professional end-users as factory enhancements. Each pistol is bathed in an attractive, yet durable gray colored PVD finish, to subtly distinguish them from other models.
In reference to SIG's new XFive Legion you see here, the company has unapologetically taken full advantage of the fact that their handgun development is derived from competition, and is pretty forthright in stating that the XFive comes from lessons learned in that field. It features a host of now factory mods that competitors have been adding to their P320's since the platform debuted in 2014.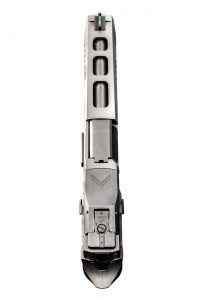 While most shooters are looking for a lighter pistol for carry, top level competitors, military assaulters and elite law enforcement are adding weight. This typically comes in the form of adding brass inserts and magwells. The reason is physics. A heavier pistol recoils less, can allow for faster shot to shot splits and remains firmly planted in the hand, providing a greater level of stability for long-distance, precision shots.
Only so much can be done to add weight to polymer-framed pistols, so SIG engineers began thinking outside the box and developed a grip module made of tungsten-infused polymer that has the weight of steel and the flex of polymer. The grip module alone weights 13 ounces, 16.6 with the magwell and insert. To put that into perspective, an empty SIG XFive Legion weighs about the same as a fully loaded SIG XFive with 21-rounds of 9mm onboard. It's a heavy gun, but it sure shoots flat, and with minimal recoil.
The slide is built to house a 5-inch bull barrel, but its topside has had ounces machined out of it. With that weight taken off the top, the slide mass is less and can reciprocate faster, and coupled with the new frame, allows for more efficient tracking of the XFive's Dawson Precision fiber optic front sight and adjustable rear during the recoil cycle. The rear sight sits on a removable plate, that once detached, exposes a machined pocket to bolt on SIG's new Romeo1PRO or any optic sharing Leupold's DeltaPoint Pro footprint.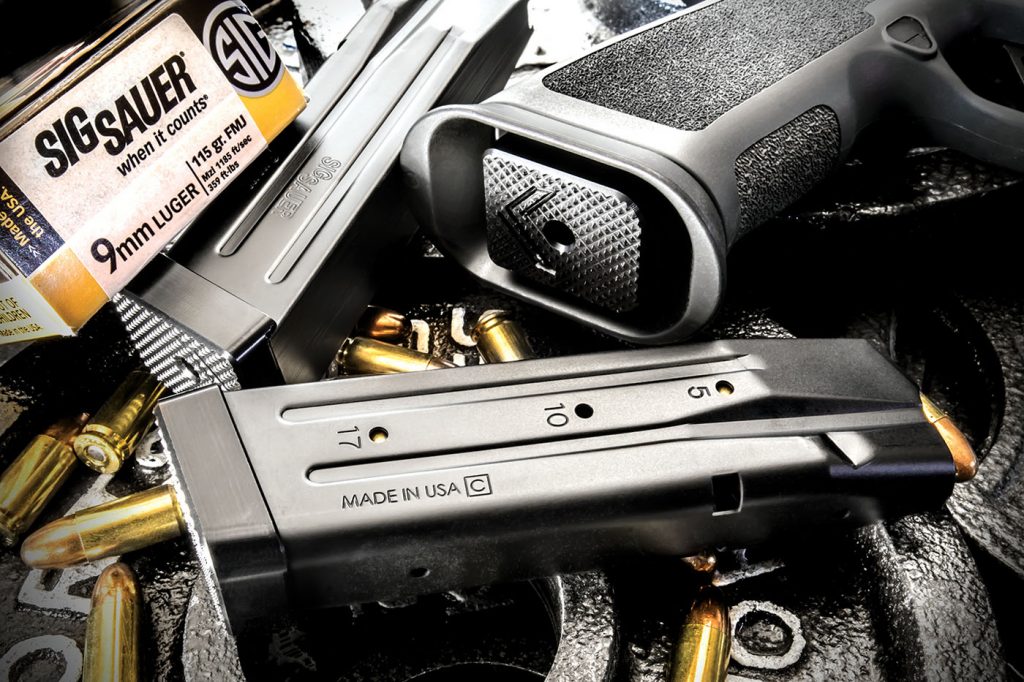 A new lightened and skeletonized flat trigger is geometrically enhanced and not only is the pull clean, crisp and about as light as you're going to get in a factory striker-fired pistol, it also stops at 90 degrees. This equates to nearly zero over-travel, reducing the likelihood of your trigger press disrupting your point of aim as you pull through the trigger stroke. Translation: the XFive Legion is ridiculously easy to shoot well.