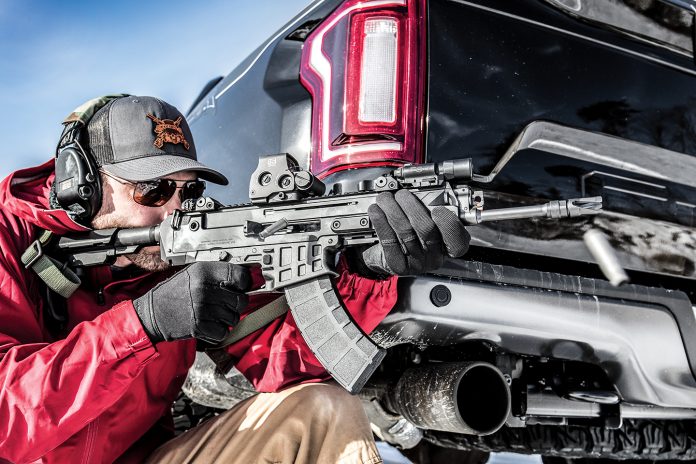 CZ's new amazingly light, surprisingly shootable and very accurate next generation of the Bren family
The first rule of a gunfight is "bring a gun." The second rule of a gunfight is "bring enough gun." I learned Rule 2 from a 1,000-pound, 4-legged killer, but armed citizens are more likely to encounter the 2-legged variety. I can assure you that if you wind up in a gunfight with an armed aggressor, CZ USA's new Bren M2s 7.62x39mm will—without question—be enough gun.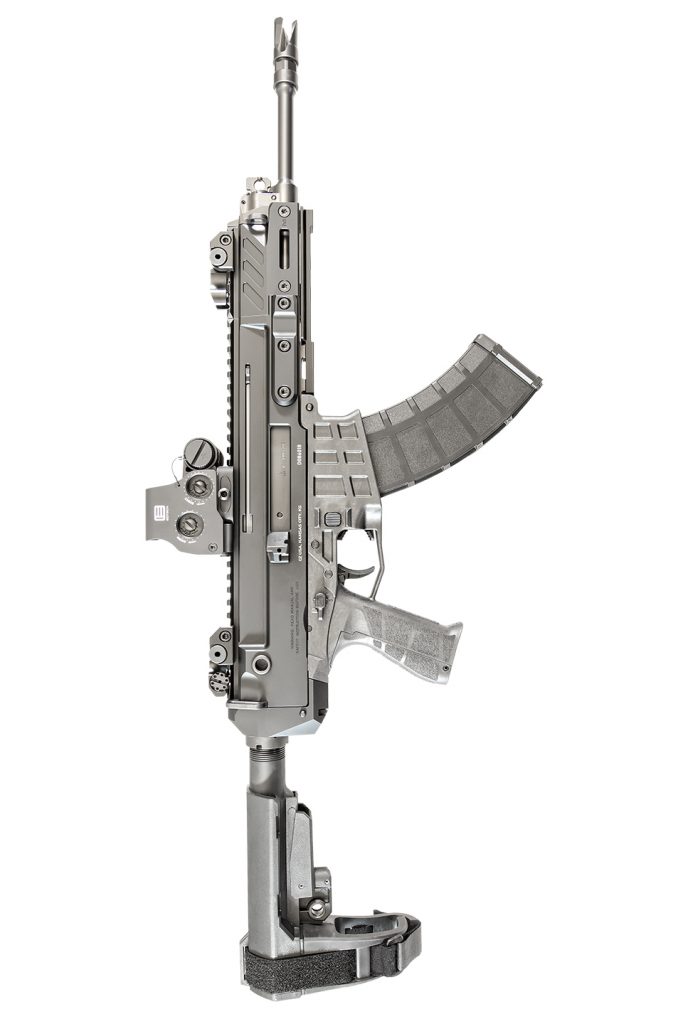 The brand-new Bren M2s ($1,799) is available chambered in 5.56 NATO with 8-, 11- or 14-inch barrels, or the slightly more powerful 7.62x39mm with 9-, 11- or 14-inch barrels. Our choice for this .30 Caliber Truck Gun roundup was the 11-inch barreled 7.62x39mm model.
This latest generation of the CZ Bren makes first landfall in the U.S. in pistol form. Whereas the 805 Bren was designed to the specific requirements of the Czech military, the Bren 2Ms was designed on clean sheet of paper. The changes are almost too numerous to list, but foremost among them is a huge weight loss. Built on an aluminum receiver with a carbon fiber-reinforced polymer lower, the M2s weighs only 5.6 pounds empty with magazine.
Gone is the 805's reciprocating charging handle, replaced by one that stays put in the forward position when fired. It's swappable from side to side and does double duty as a forward assist. The M2s adds a super-handy bolt release release nestled into the front of the trigger guard, and ambidextrous AR-style bolt release and ambidextrous 2-position safety, the latter two found in standard AR locations. The stippled, hollow pistol grip has a hinged floor plate for storing extra batteries, etc. Two 30-round magazines are supplied: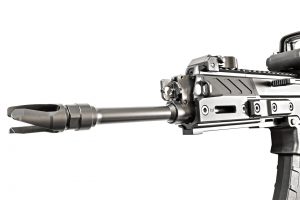 AR-15 magazines for the .223 variant; factory (non-AK) polymer magazines for the 7.62x39s. Both models will accept all three barrels lengths and their respective forends.
Other features include a full-length Picatinny top rail, fully adjustable, metal flip-up open sights, ambidextrous front and rear loop-type sling attachments, port and starboard QD sling swivel recepticles at the rear of the upper, a superb single-stage trigger with with 3/8ths inch of designed-in take-up at an 8 oz. of pull weight, followed by a crisp, surprise break at an average total pull weight of 3.5 lbs. A 3-position adjustable gas block insures reliability with any bullet weight or brand of ammo. The cold hammer-forged barrel includes a threaded muzzle with 3-prong flash hider, but it can be fitted with an optional muzzle brake or suppressor.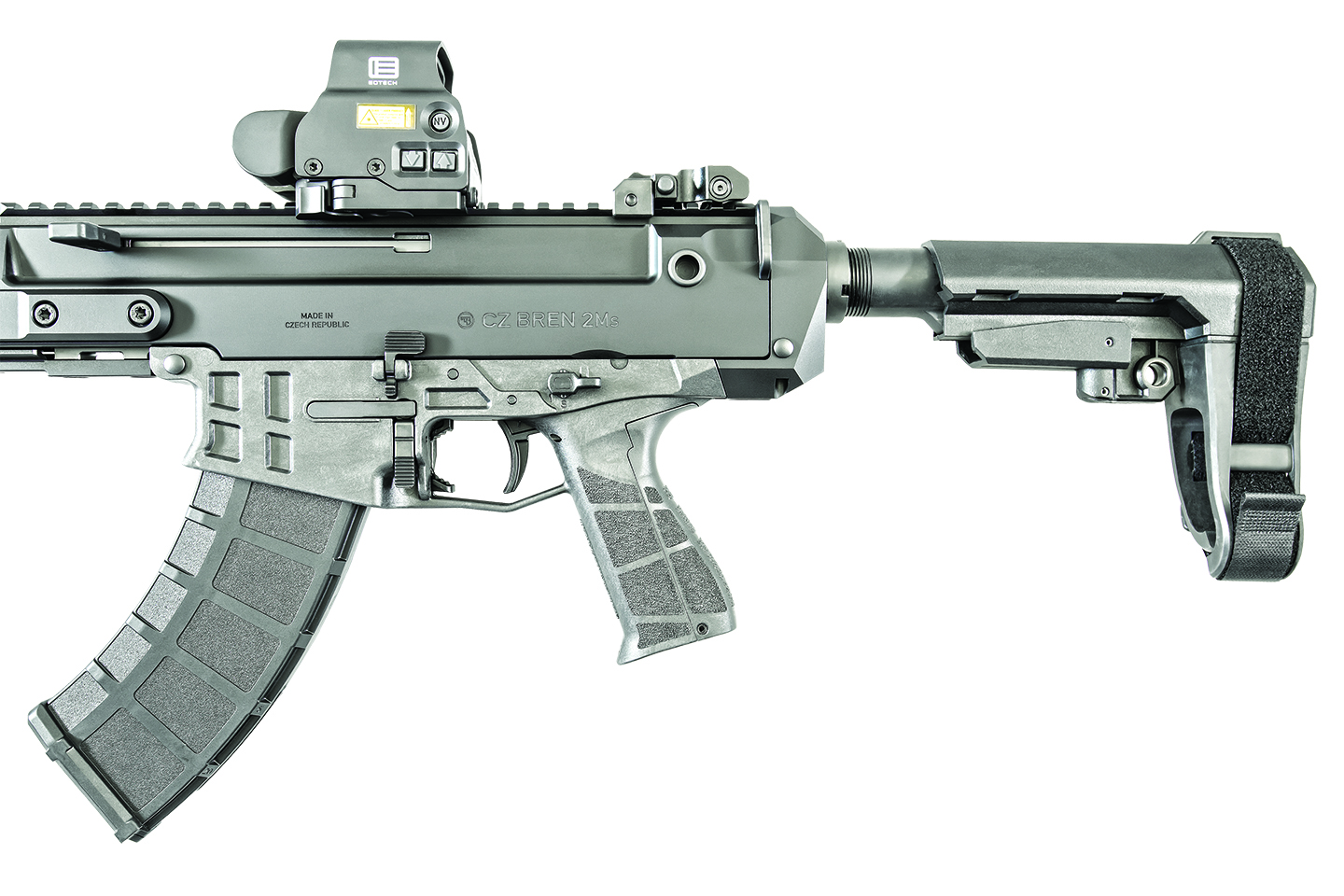 The M2s comes with a flush rear plate with drilled and tapped for an AR-style buffer tube and any AR arm brace. Prefer an SBR? A carbine buffer tube and stock can be installed, or the rear plate can be removed and replaced with a factory folding/adjustable stock (if you feel like going through the ATF form 1 registration rigamarole of course).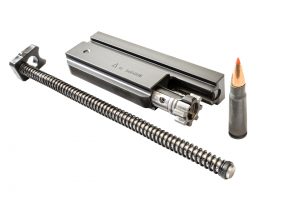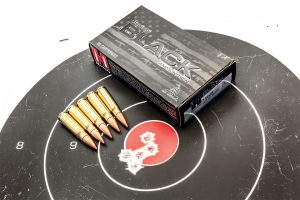 For such a lightweight platform, the 7.62x39mm Bren 2 Pistol has a remarkably-soft recoil impulse, making the gun not only a blast to shoot, but easy to put rounds accurately on target at a rapid pace. From the 50-yard bench and using an EOTECH  EXPS3 holographic weapon sight the Bren 2 also proved it was capable of very-good precision, with a best 5-shot group measuring 1.29 inches using Hornady's 123-gr. SST, brass cased Black load. The other two loads — both steel cased — produced best groups of under two-inches. Reliability was 100-percent throughout testing.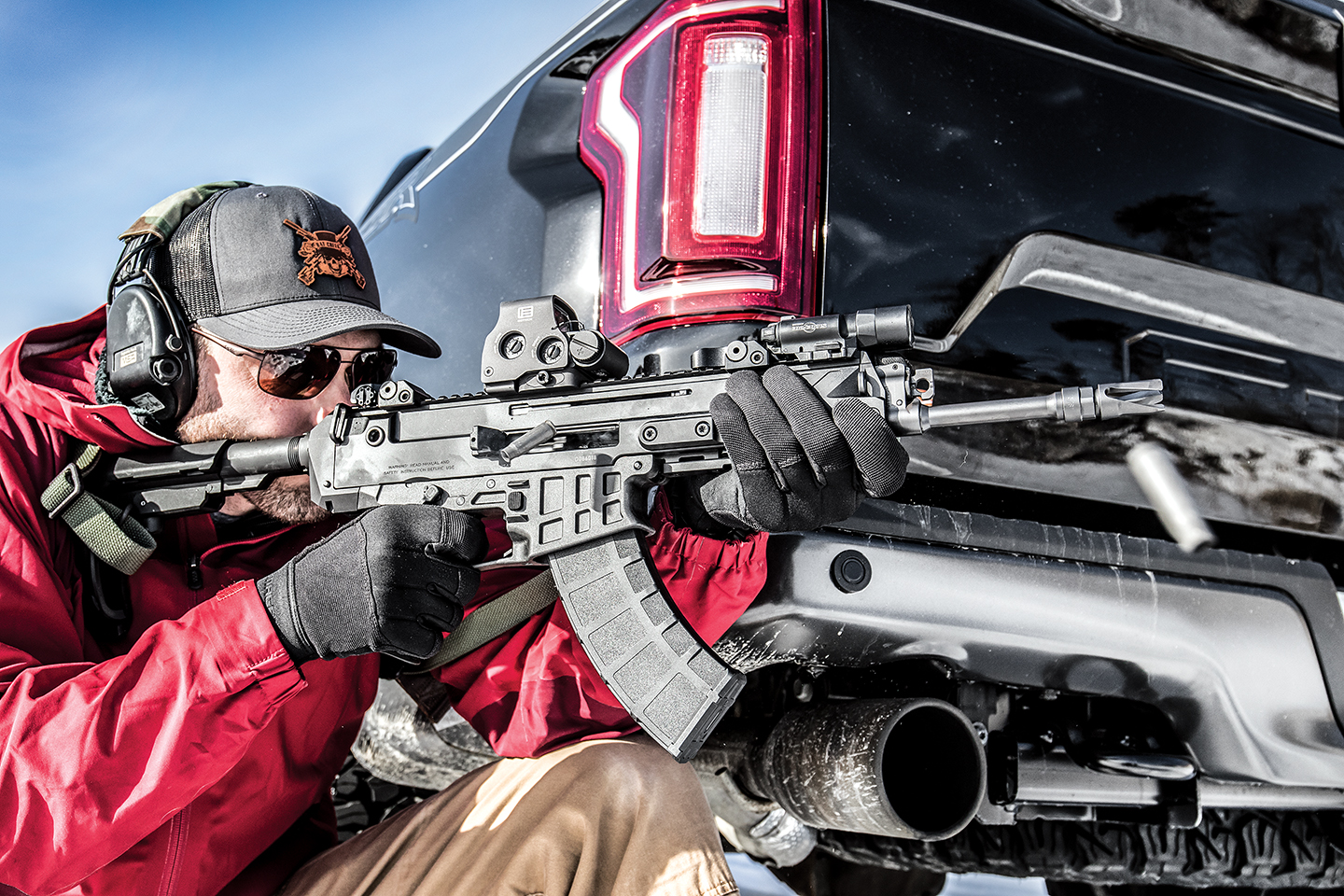 I've got the truck, but it needs a gun. I was so impressed with the design, ergonomics, performance and accuracy of the M2s that I'm about to write a check to CZ so it can be mine. Contact CZ-USA; Tel.: (800) 955-4486; Web: www.cz-usa.com — Bill Battles
Specifications:
Caliber/Gauge: 7.62x39mm
Barrel: 11- inches 
OA Length: 25.8 inches (without brace)
Weight: 5.86-pounds
Sights: Folding adjustable
Stocks/Grips: AR-compatible/stippled polymer
Action: Semi-Automatic / Long Stroke Piston
Finish: Black Coated
Capacity: 30   
Price: $1,799.00 
Performance:

 
Load Velocity 50-yard Accuracy 
Hornady 123-gr. Black 2,239 f.p.s. 1.29  Inches
Wolf 123-gr. FMJ 2,180 f.p.s. 1.76  Inches
Tula 124-gr. HP 2,165 f.p.s. 1.94  Inches