by  Dave Bahde
The honey badger of truck guns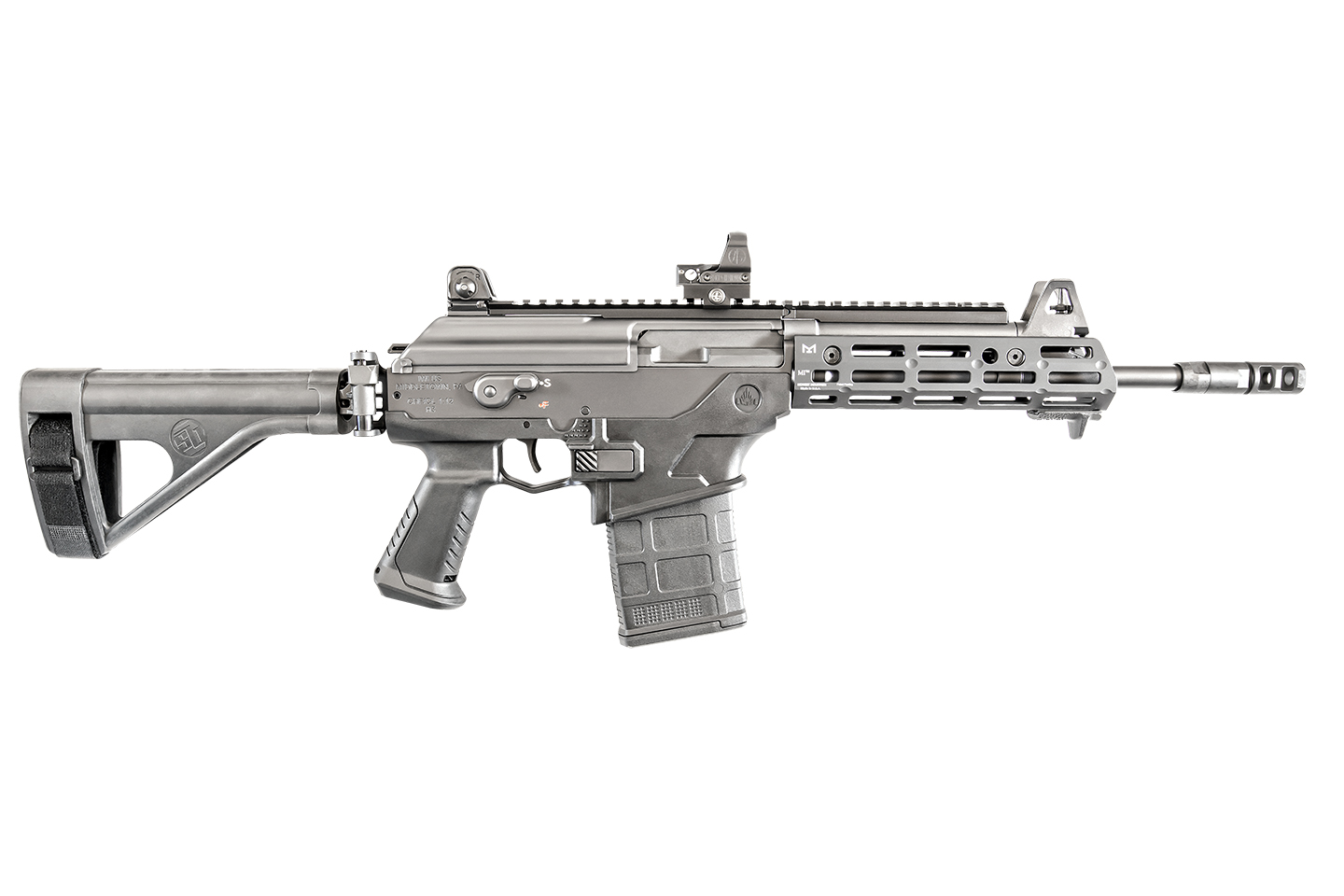 Truck guns have a variety of different meanings these days. One is a simple, light weight yet strong, reliable and dependable rifle (or pistol) that will work in any condition. The ability to run any ammunition is critical if it's a go-to weapon of last resort to first hunting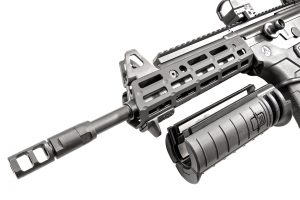 opportunity. Reliable operation with the ammunition at hand, no matter the quality, condition or construction is essential. Accuracy is important, but it's a working gun, not a precision instrument. You want that work horse, the gun that runs hot, cold, dirty, dusty, dry, wet, covered in snow, mud, muck—all the conditions of real life. There are a few out there capable of enduring all such conditions, and one of the best is IWI's Galil ACE in 7.62 x 51 NATO. Using an AK based operating system, it is the epitome of "trustworthy" in any condition. Around since the late 1960s, modern touches to the Galil platform make it undeniably better, and in pistol form, it may very well be the ultimate in a compact "be there when you need it" truck gun.
IWI USA Galil ACE 308 (pistol)
IWI's Galil is a proven battle rifle having seen combat in the worst conditions possible. Designed by Israel Galil and Yaacov Lior in the late 1960s, and produced by Israel Military Industries (now called Israel Weapon Industries, it is closely based on the Valmet Rk 62, which is itself an improved version of the Soviet AK-47. Most original Galils are chambered for either the 5.56 NATO or 7.62 NATO cartridges, and are in use with military and police forces in over 25 countries. Designed by the Israelis for desert warfare, it takes the AK and Valmet systems to a whole new level. Its latest civilian version, the ACE, is the best yet. Utilizing a chrome-lined, cold-hammer-forged 11.8-inch barrel made from Chrome Moly Vanadium steel, it's designed to withstand the harshest conditions. Improvements to the gas tube make it more rigid, more accurate and more likely to maintain zero with optics.  Front and rear sights are protected from damage and include tritium for low light operations. The top cover uses an integrated rail that does not shift, and locks solidly into place. the trigger is a modified, 2-stage design from the sniper version of the same platform. The handguard has Picatinny rails that can be exposed or covered with plastic panels.  An efficient muzzle brake tames recoil with little blast at the shooter. Equipped with an SBS Tactical brace it locks solidly in place in the open position, folds for compact carry and can be fired from either position. An ambidextrous magazine release, safety and left-side charging provide ease of use. Compatibility with any SR25 style magazine keeps it's versatile. The gun ships with one 20 round Magpul PMAG magazine and retails for $2,049.00.
Range Time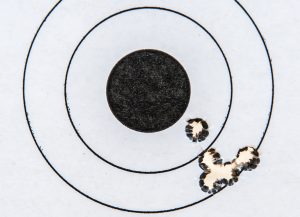 At 6.5 pounds including the brace, the ACE is light. Simple was the name of the day, so through much of testing it was run naked; no dots, optics, or much of anything. I've put thousands of rounds through the rifle version, so I expected it to run, and it did. Everything from proven modern ammunition to crusty old steel case from years ago, and it does so spitting brass into the next county. Testing several brakes over the years the IWI factory version is hard to beat. Striking a nice compromise, it tames recoil with little blast at the shooter. The ability to shoot with the brace folded is huge when working inside tight spaces, and makes this pistol incredibly handy in and around the truck.
Accuracy at 50 yards using a Trijicon VCOG was excellent, with the best-of-test group coming from Corbon 125-gr. MPR measuring a tad over an inch. Rapid fire up close it stacks them, mostly due to the long stroke piston design. Recoil is minimal, and the trigger is pretty fast once you get used to it. It's kind of stiff, but better than most AK triggers or mill spec AR versions. Brass ejection is impressive, sending steel cases a few feet at around 2:00 o'clock, exactly what you expect from a Galil. Hits out to 400 yards on silhouette steel were doable, 500 was reachable with the VCOG, but it's no precision rifle. It will do most anything necessary out to 300 yards even with the irons, and get the job done at 500 with an optic, but beyond that there are much better tools.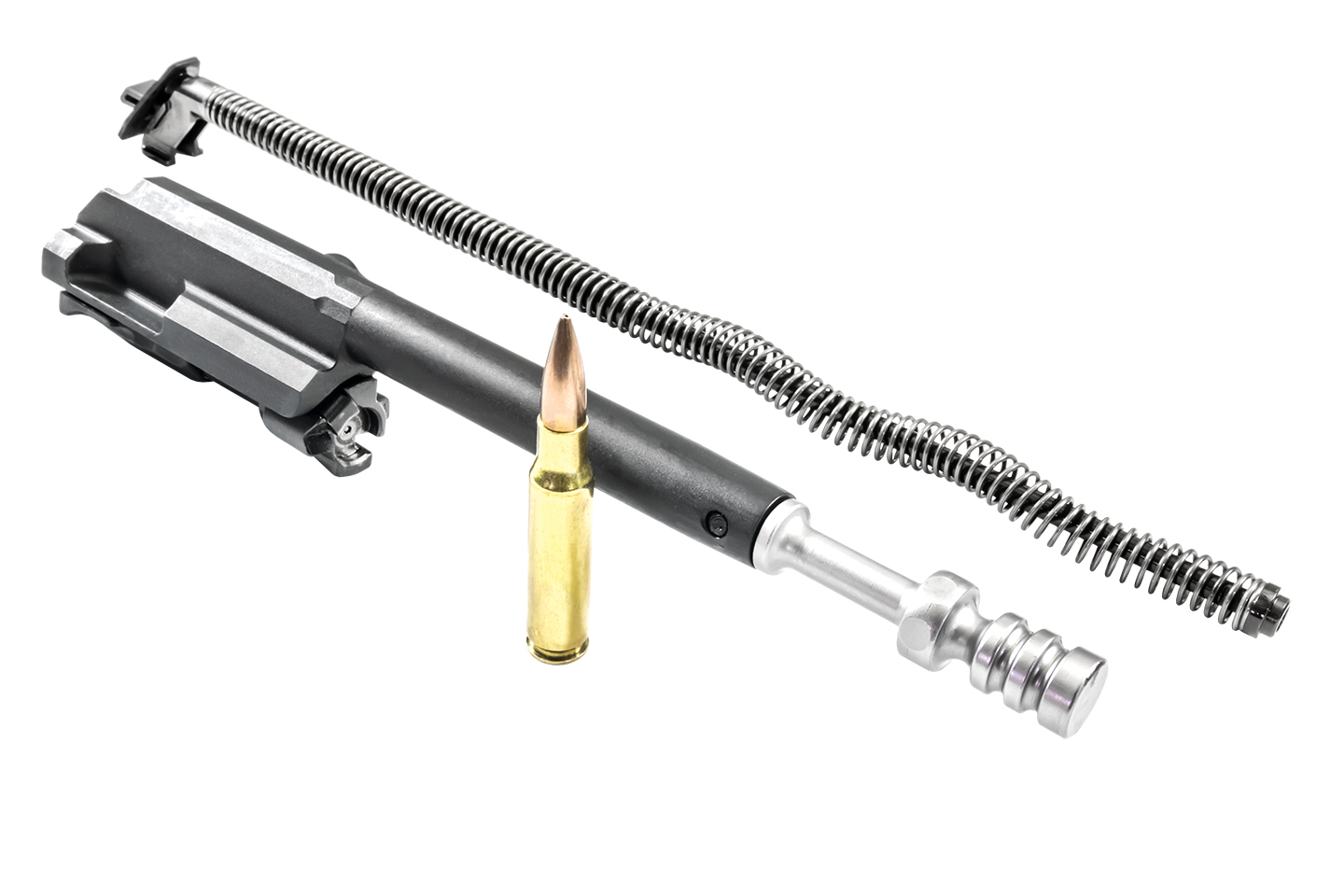 Bottom Line
If your world consists of threats or meals inside 300 yards this will for certain get it done. Light and rugged, it's an absolute work horse in .308 Winchester. It will run anything—milsurp, steel case, dirty, wet or dusty—not something a .308 AR will generally do. Accuracy is a vast improvement over earlier designs, but it's mostly a 1.5- to 2.0-MOA pistol at 100 yards. If you need a gun that's neither picky about what it east, nor the conditions in which it eats it, the Galil ACE .308 pistol is just about perfect!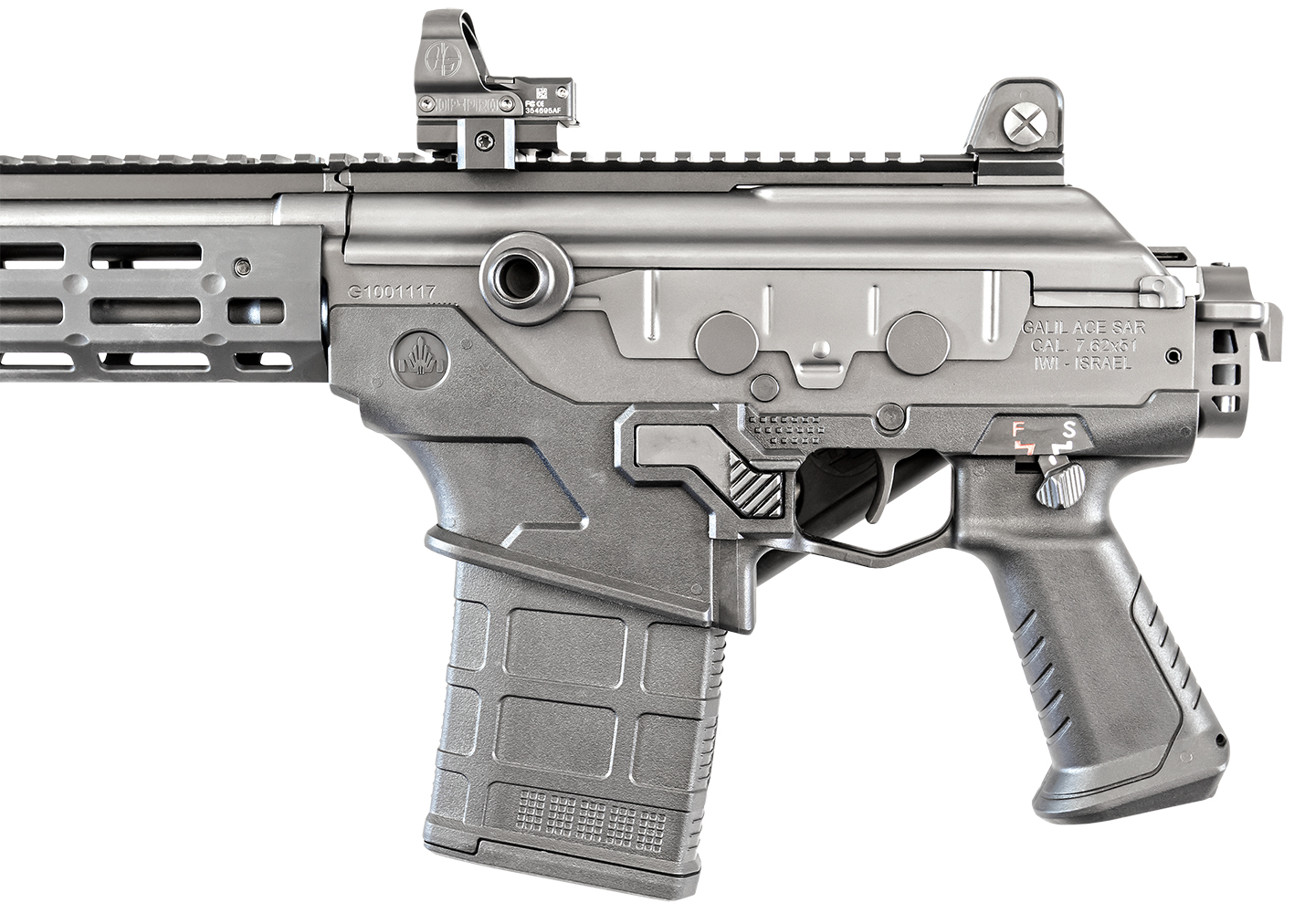 Specifications:
Caliber/Gauge:                       .308 Win / 7.62 x 51mm NATO
Barrel:                                   11.8  inches
OA Length:                             31.6 inches extended
Weight:                                  6.5 pounds
Sights:                                   Flat Top Rail /Protected Front and Rear (rear removable)
Stocks/Grips:                          SB Tactical Pistol Brace / Galil grip.
Action:                                   Semi-Automatic / Long Stroke Piston
Finish:                                    Black Coated
Capacity:                                Accepts Standard SR25 pattern magazines.
Price:                                      $2,049.99
Performance:
Load                                                                        Velocity                   50-yard Accuracy
Hornady 155-gr. American Gunner                           2,462 f.p.s.                1.40  Inches
Black Hills 178-gr. ELDX                                          2,418 f.p.s.                1.70  Inches
Federal 168-gr. Match                                             2,495 f.p.s.                1.55  Inches
Corbon 125-gr. TMK                                                2,700 f.p.s.                1.20  Inches
Nosler 125-gr. BT                                                    2,740 f.p.s.                1.30  inches