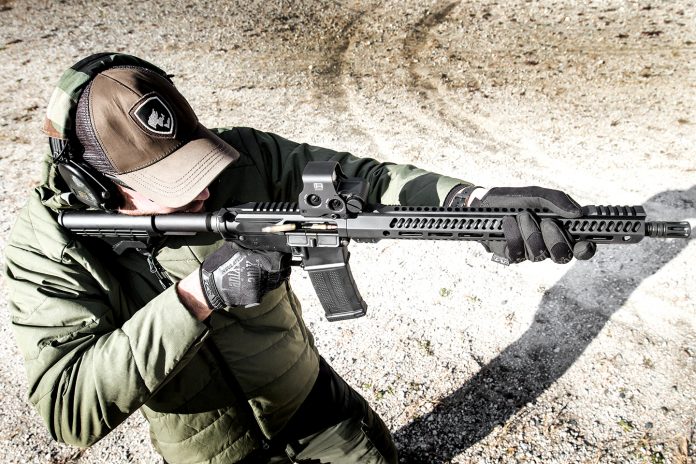 Top Six AR-15s For Under A Grand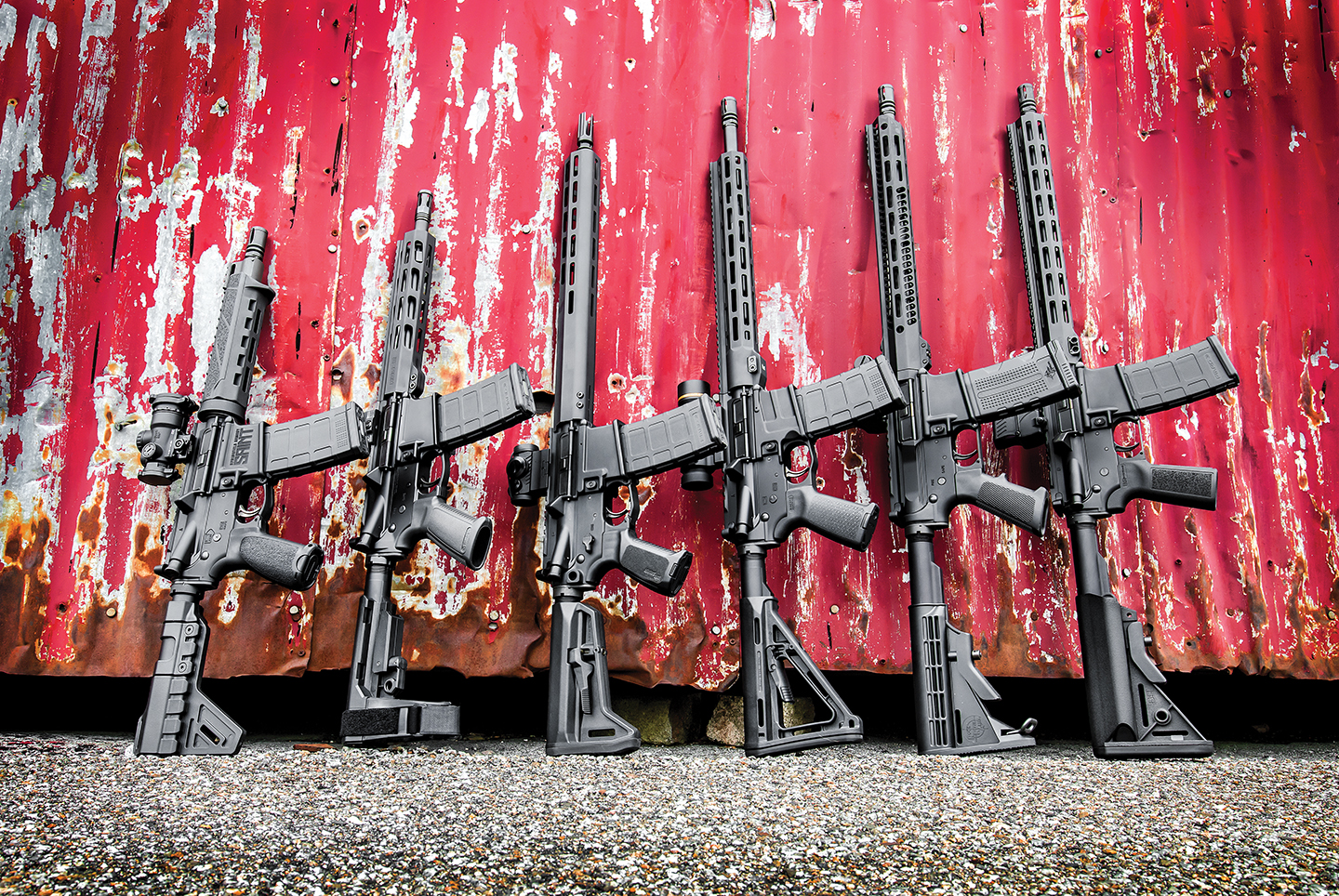 Photos by Ben Battles
Helping you steer clear of the jalopy's with six solid and affordable options
---
Rock River Arms LAR-15 RRAGE 3G Rifle ($860)
The new RRAGE 3G from Rock River Arms is a direct-gas-impingement operated AR-15 with some nice features and RRA's legendary reputation for top-quality guns. It carries a modest sticker price of $860.
To achieve this price point RRA had to forego some of the features on its higher end rifles—like a forged upper receiver, forward assist, winter trigger guard, RRA's 2-stage trigger, butt pad, cheek-weld buttstock, Hogue rubber pistol grip, star safety lever and Beast muzzle brake—which are either absent (the forward assist) or replaced with their Mil-Spec counterparts. With the exception of a very nice machined aluminum hand guard, this is pretty much a basic A4-type carbine.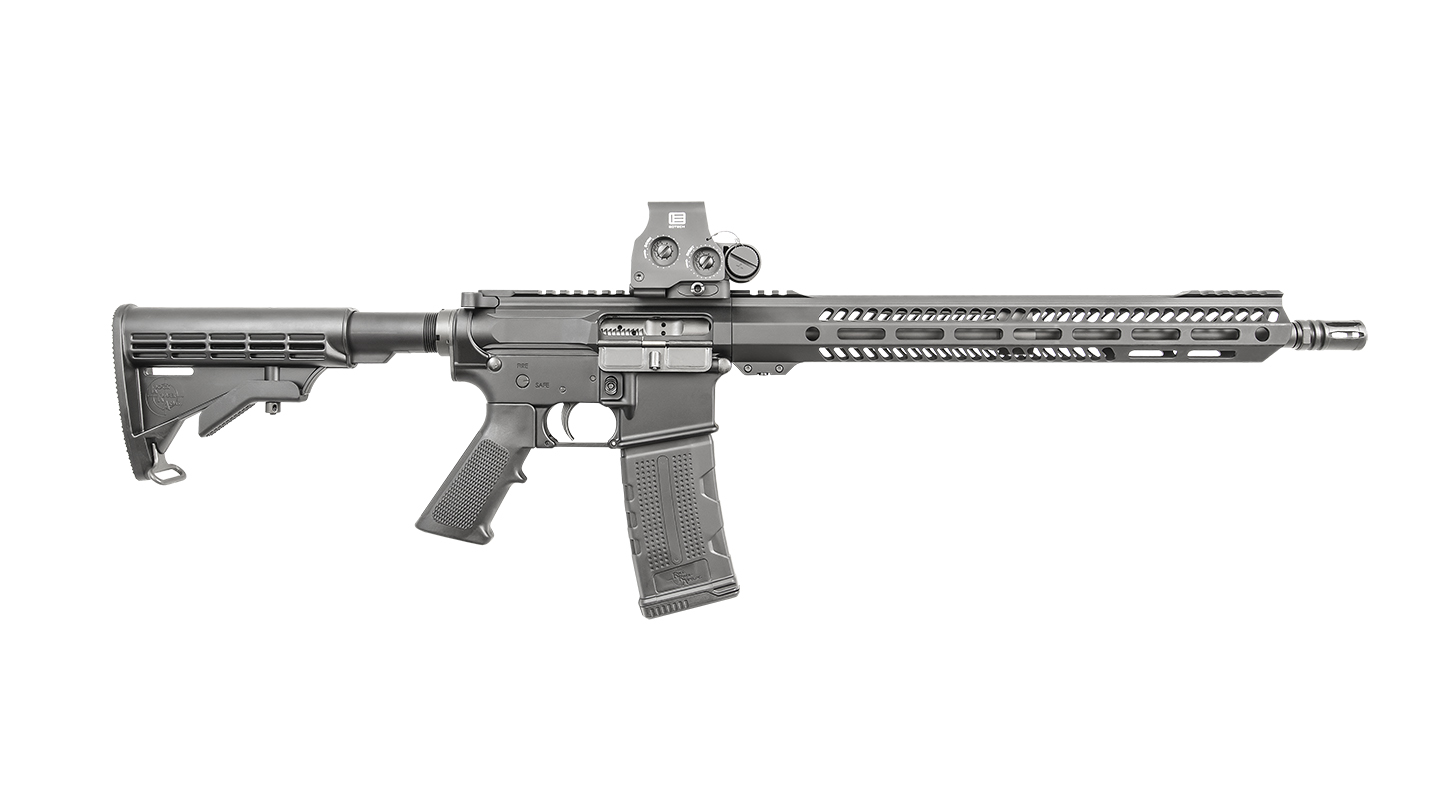 All of that being said, it's a very nice, top-quality, A4 carbine. It will happily chamber both 5.56 NATO and .223 Rem. ammo, and is fitted with a 16-inch, medium contour, chrome moly barrel with a 1:9" twist rate. A Mil-Spec A2 flash hider is affixed to the muzzle via the common 1/2" x 28 threads. The lower receiver is RRA's standard forged and machined aluminum LAR-15 component, but the upper receiver is manufactured from extruded aluminum.
As regular readers know, I'm a trigger fanatic, and as I've said countless times, RRA's 2-stage trigger is among the very best factory AR triggers out there. Its absence on the RRAGE 3G was disappointing, but the single-stage RRA trigger that replaces it is way better than most. With a bit of practice, you can actually stage it to a clean, crisp break. Purposefully pulling through the approximately 1/8" of take-up (with no creep or stacking), it breaks decisively with no additional take-up at an average pull weight of less than four pounds. It is clearly way above the pack of single-stage AR triggers.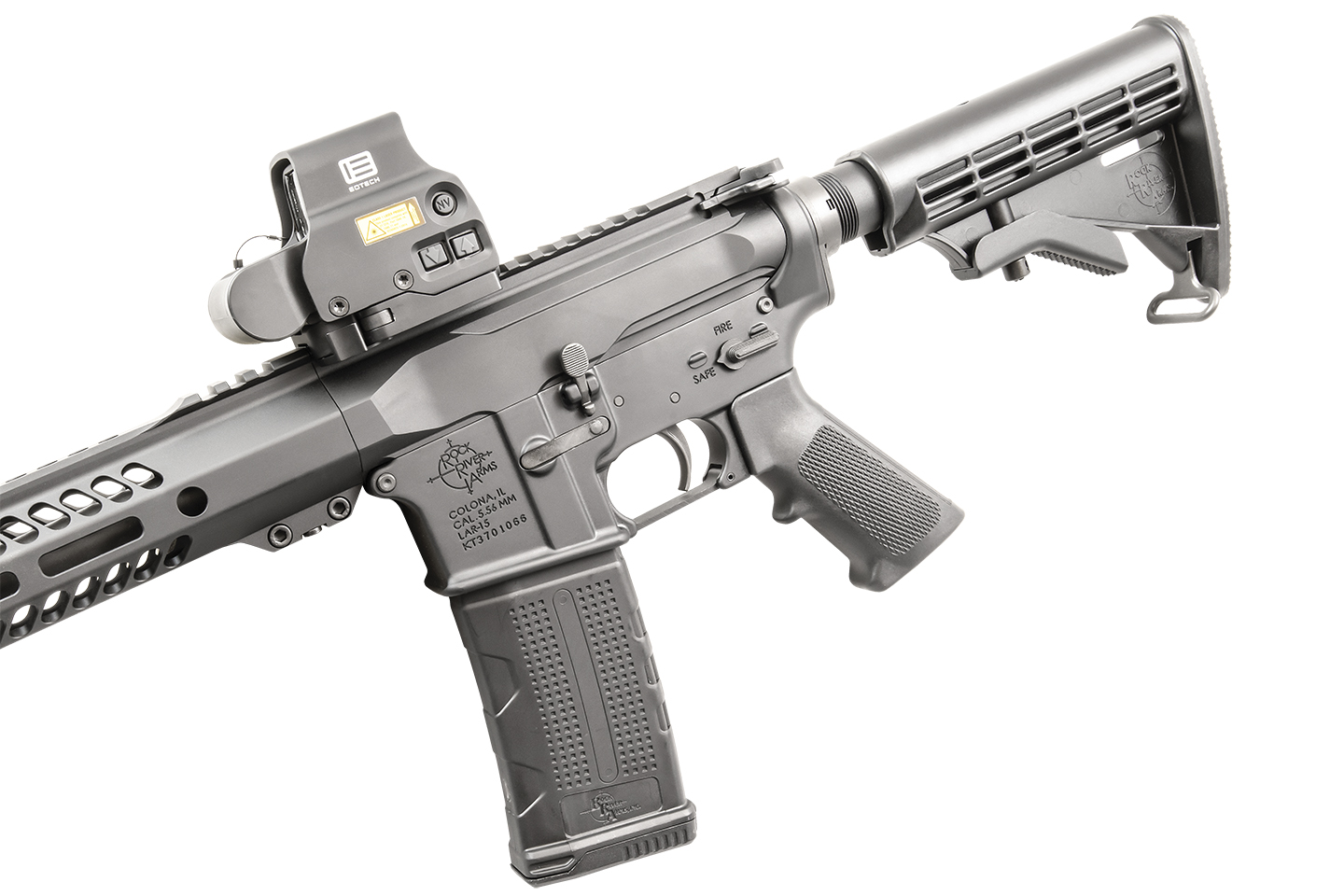 The carbine-length gas system, with low-profile gas block, powers a Mil-Spec bolt and bolt carrier. Controls are all Mil-Spec fare found in their usual locations. The only departure is the absence of a forward assist, but no real loss there.
The pistol grip is a standard Mil-Spec, hollow, checkered plastic affair with no floor plate for secure battery storage, and the telescoping buttstock is RRA's standard six-position CAR Tactical model. Very serviceable but basic furniture, and all easily-upgraded down the road as funds allow.
The A4 upper's 13-slot Picatinny rail is supplemented by three additional rail slots at the rear of the hand guard. The 15-inch machined aluminum, free-floated hand guard is slim and hand friendly, offers generous venting to reduce weight and includes a 5-slot Picatinny rail section on top all the way forward for mounting a back-up front sight and a total of 25 M-LOK slots for mounting accessories in virtually any position. Quick-detach sling swivel receptacles are provided front and rear on both sides. Empty weight is 6.5 pounds and it comes with one RRA 30-round polymer magazine.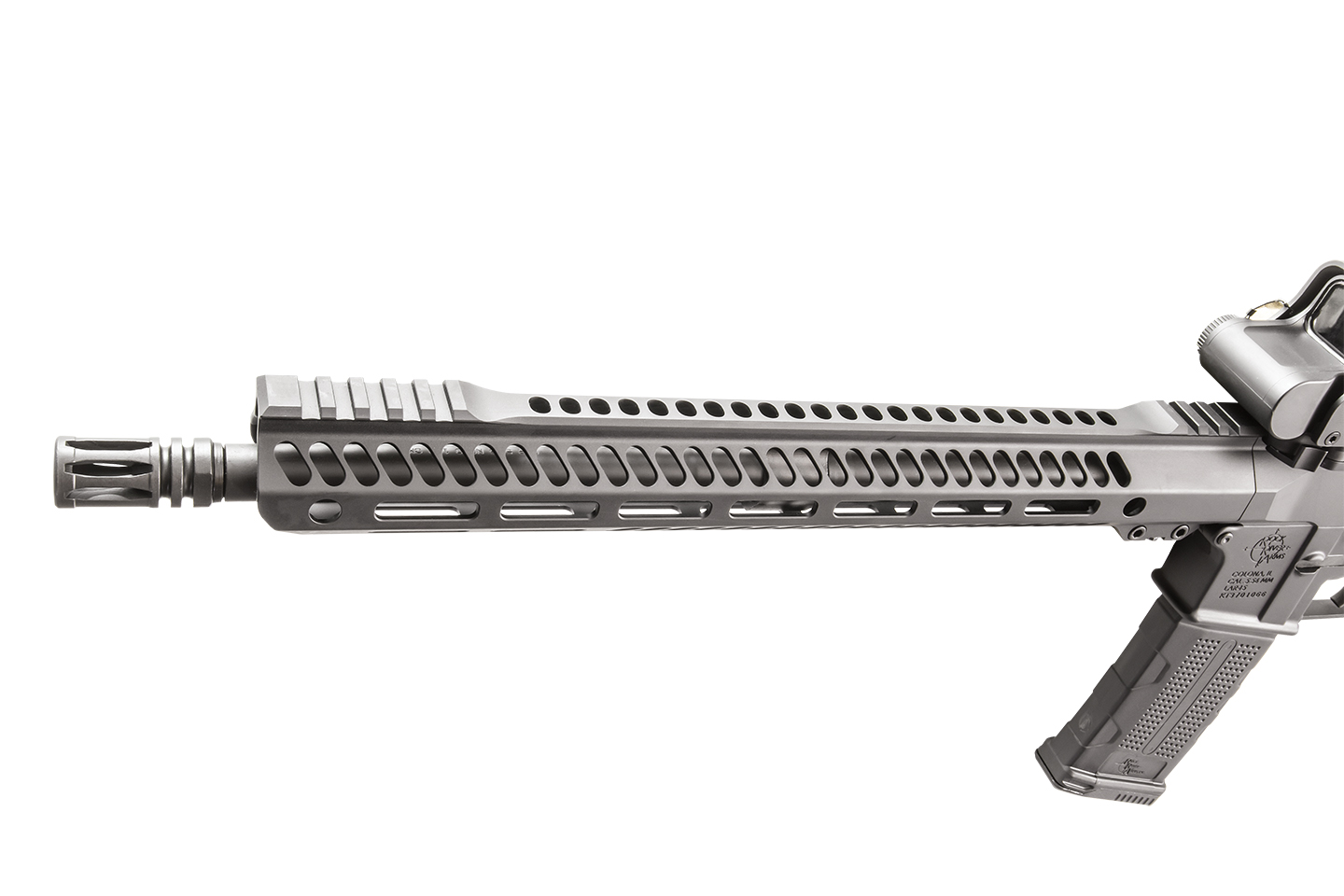 Like the rest of the guns in this section, we tested the RRAGE 3G at 50 yards with a non-magnifying red-dot optic (EoTech EXPS3). The RRAGE gave us great performance from the bench, with our best group of the day measuring 0.89-inches using Federal Premium 69-grain Matchking BTHP ammo. That's great performance from any AR-carbine, let alone a "budget priced" one. Similar just-under or just-above 1-inch groups were printed with the four-other top-shelf loads we used; like most every-other Rock River Arms rifle we've tested over the years, this one's a shooter. Zero malfunctions were recorded during testing.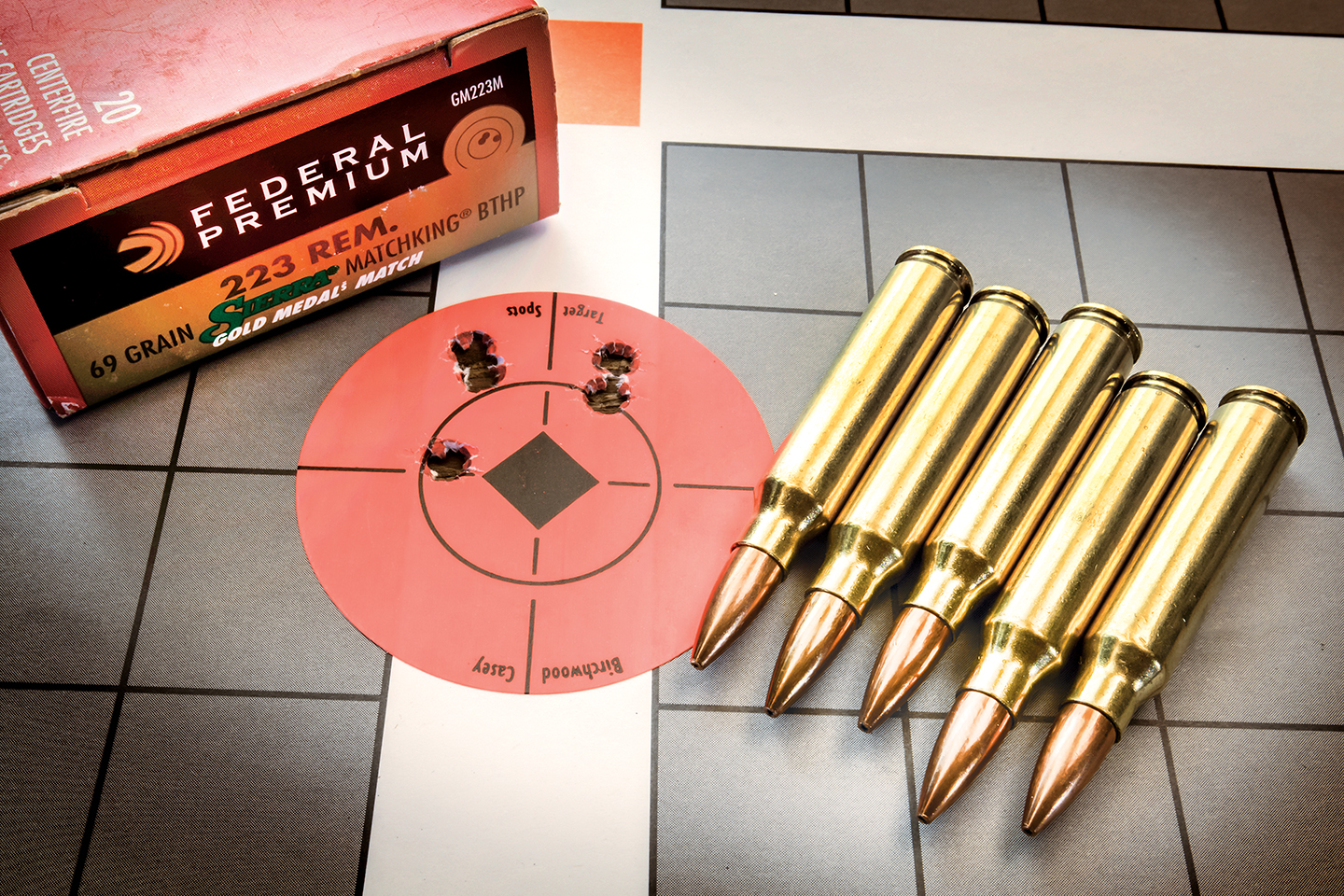 See the RRAGE 3G at you firearms retailer, or contact Rock River Arms; Tel.: (309) 792-5780; Web: www.rockriverarms.com—Bill Battles
Specifications Rock River Arms RRAGE 3G:
MSRP:                                   $860.00
Caliber/Gauge:                       5.56x45mm NATO
Barrel:                                  16-inch CMV, 1:9 Twist
OA Length:                            36-inches extended
Weight:                                 6.5-pounds
Sights:                                   Flat top rail
Stocks/Grips:                         RRA 6-position, A2 grip
Action:                                  Rotating bolt, direct gas impingement
Finish:                                  Hard anodized
Capacity:                               AR-15 .223/5.56 compatible