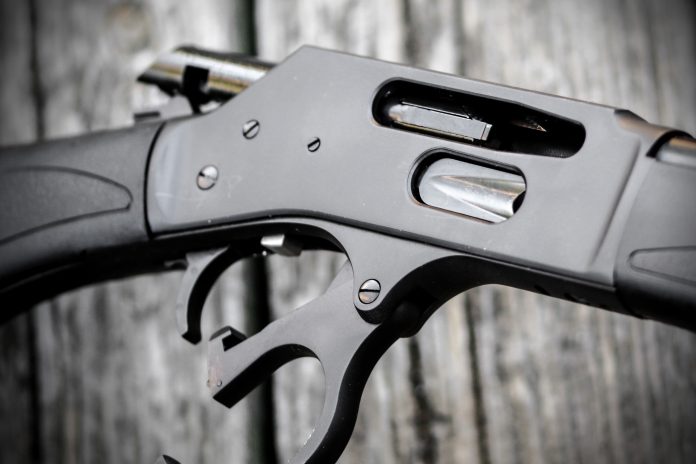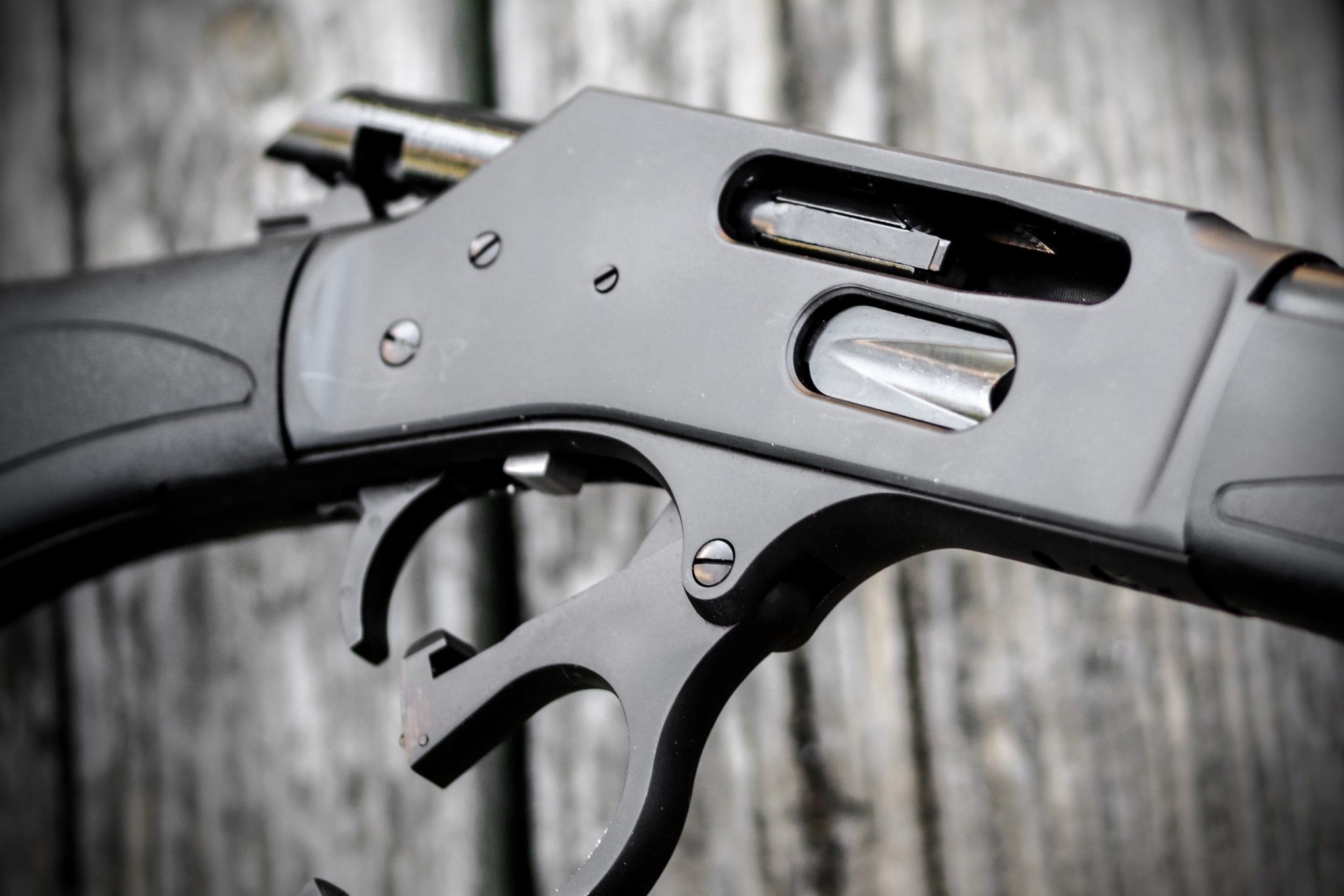 Henry .30-30 Lever Action X: a Modern Utility Lever-Action
By: David Higginbotham
The Henry Lever Action X in .30-30 is one of the new breed of lever guns. This isn't one for the history buffs. While there's a nod to the past, this rifle is Henry's take on what a completely modern lever-action rifle can be.
It's a compelling argument. The Henry Lever Action X has more capacity than your typical bolt-action and some other advantages as well. The set up seen here offers more adaptability than many off-the-shelf hunting guns.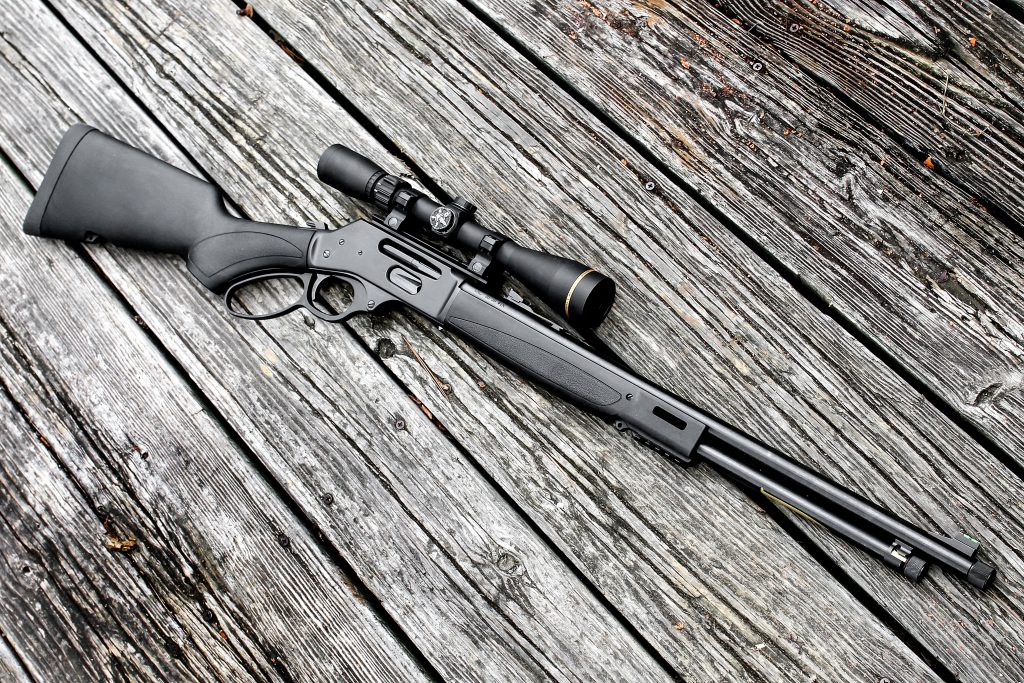 In short, this gun seems to be a bridge between the scary black guns and the typical bolt-actions of the last century. And it is a rock-solid brush gun, truck gun, ranch rifle, or hunting gun for areas where you'll be shooting at shorter distances.
Henry Lever Action X Specs
Let's knock out the basics. This is a .30-30. While the round is tinged with an air of antiquity, the .30-30 is a highly reliable round.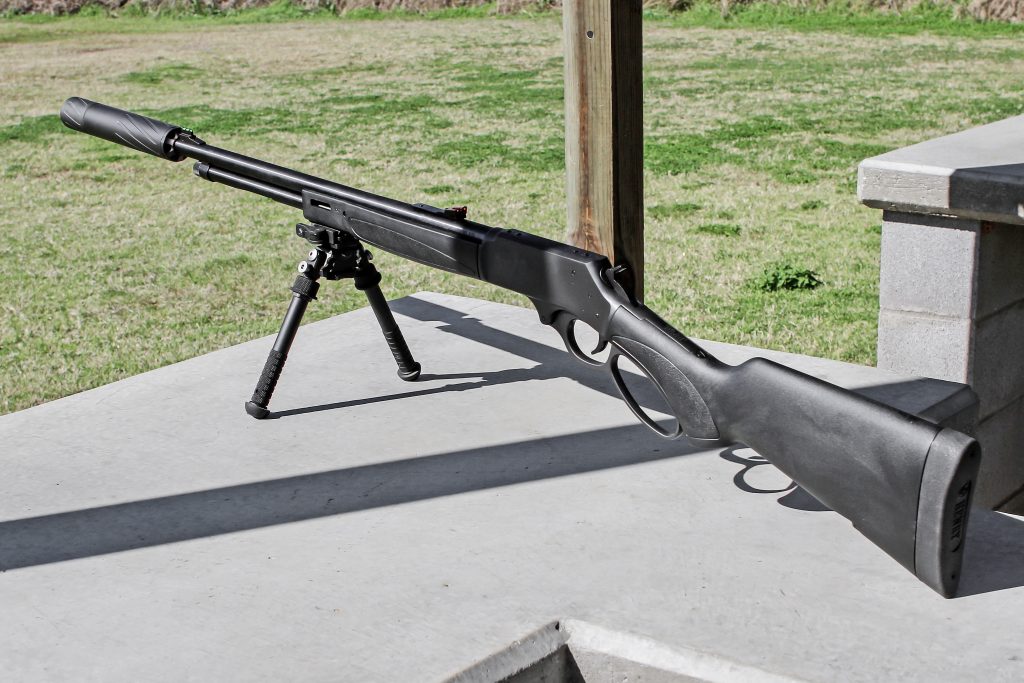 And it was built for this type of gun. Almost every .30-30 bullet shape incorporates a flat nose that will allow the rounds to be stacked in a magazine tube. And, in the case of the Henry Lever Action X, you can stack 5 rounds in the tube.
With a sixth round in the chamber, we're already inching up above the capacity of most .30 caliber bolt guns. And if you were to add an ammo carrying buttstock sleeve to this, that capacity would be easy enough to refill.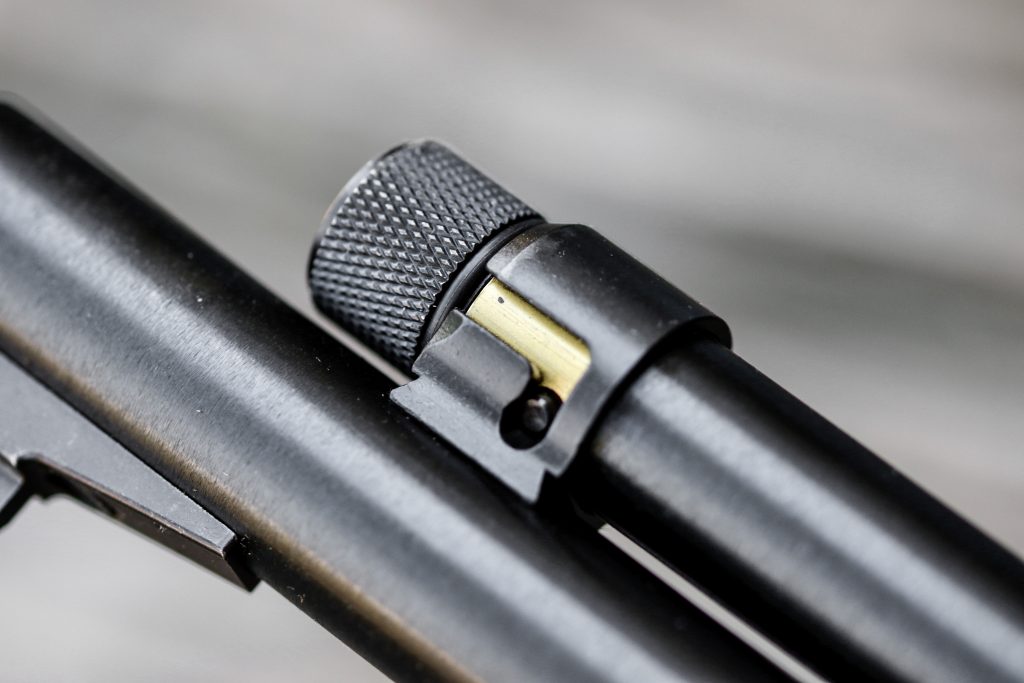 Loading and Unloading
The Henry Lever Action X loads through a gate on the side of the action. It is best to push rounds in almost all the way and then use the nose of the next bullet to finish pushing it home. This creates a chain-effect of rounds going in that keeps your thumb (and thumb nail) out of the gate.
To unload, you can go all Hollywood and just run the lever until every round flies free, but that's hardly optimal. For one, you'll be flinging rounds in and out of the chamber and could ding or damage the soft lead on some .30-30. This is a serious problem if you except them to fly straight later.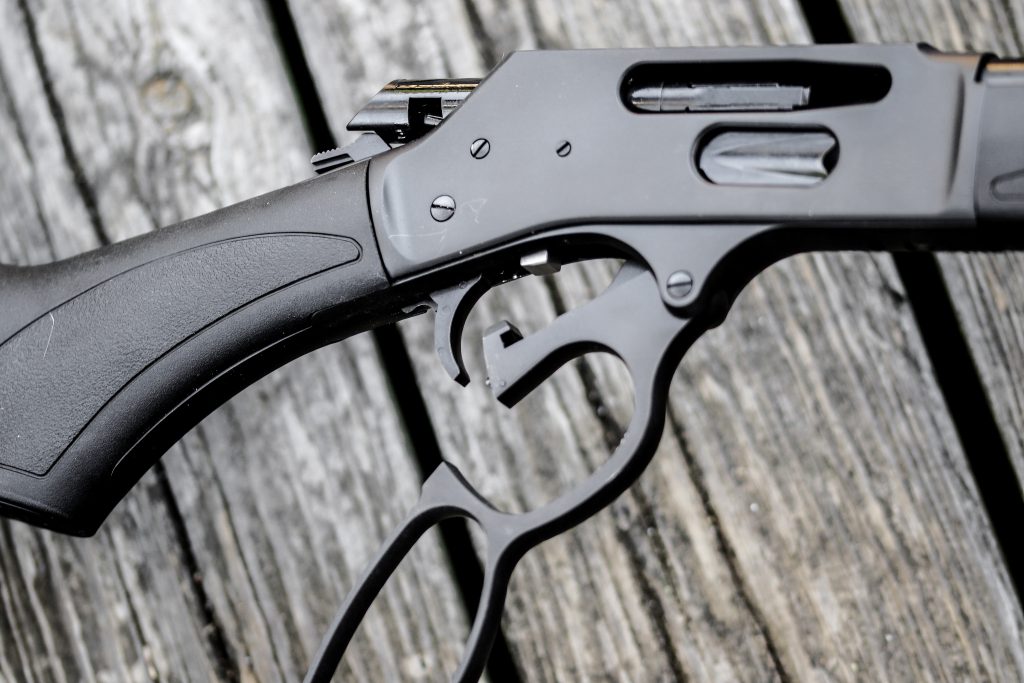 The best way to unload is to simply pull out the mag tube. You may have one in the chamber to pull with the lever, but if you do so slowly, it shouldn't hurt the round. If you do unload with the lever, watch that trigger.
Safeties
There's no push-button safety or cross bolt safety on the Henry Lever Action X. You do have to pull in the lever all the way. This is what locks the bolt into battery.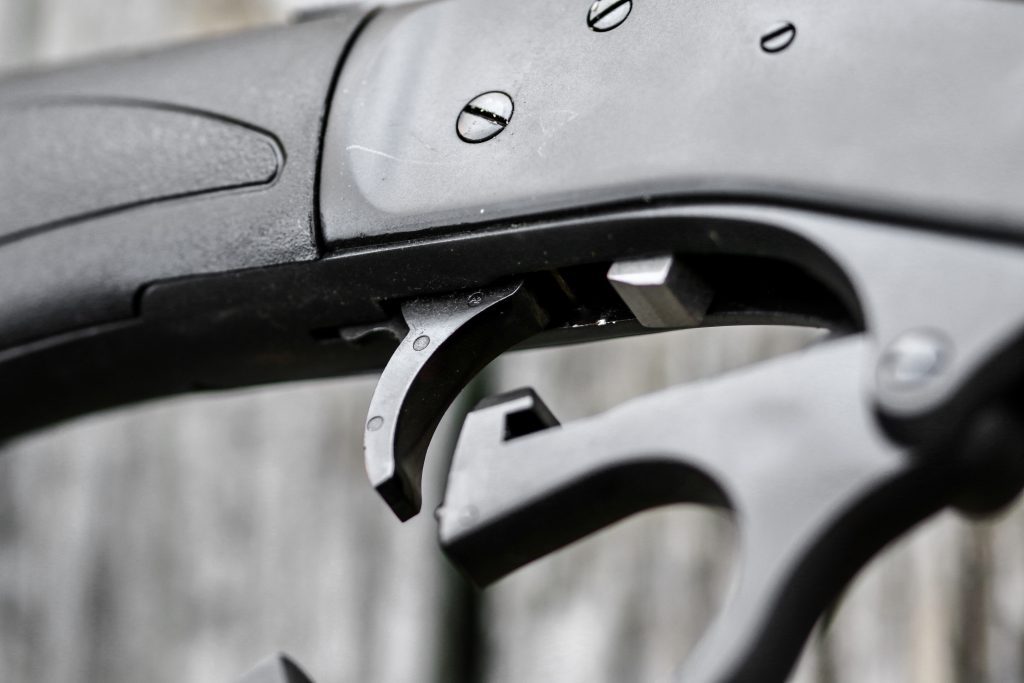 When the lever is fully seated, the mechanical safety is overcome. If you let the lever go slack, even if you don't open it, the safety will reengage. To this end, you can walk in the woods with a loaded rifle without feeling overly anxious about brush catching the trigger itself.
Or simply drop the hammer. While you wouldn't want to run the lever when you walked up on a skittish whitetail, there's not much noise made when you cock the hammer. Just keep in mind that lowering the hammer on a live round requires some care and patience and only be done with the gun pointed in a safe direction. There is a transfer bar safety, but still — it is best to use care and caution.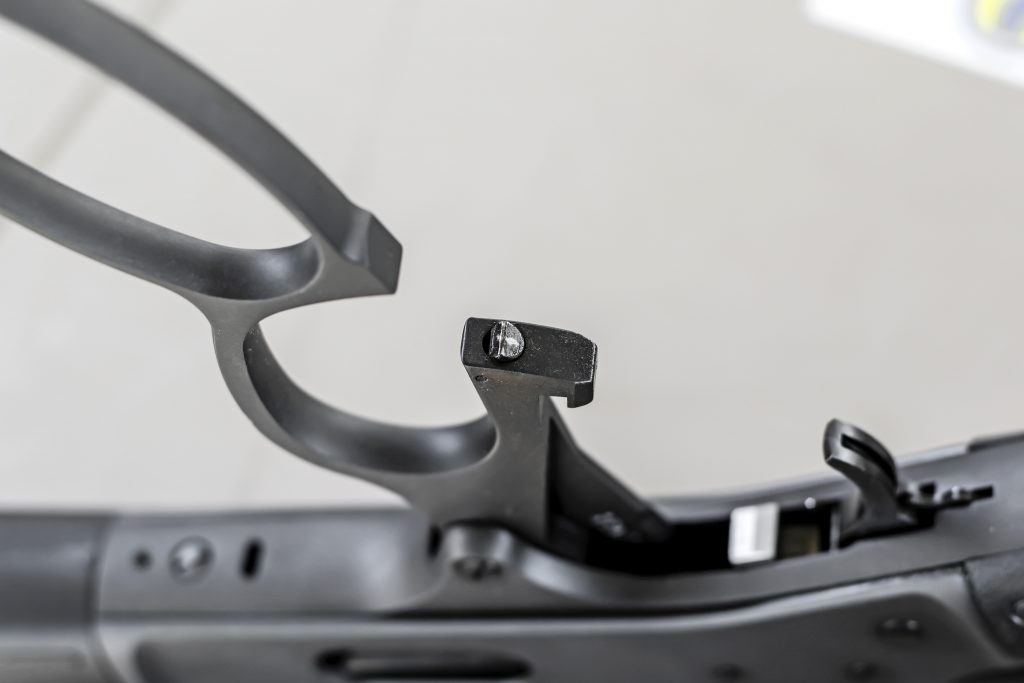 Weight
The Henry Lever Action X is topping out above 8 pounds. That's on par with most .30-30s, and you'll settle at 9 with a scope and a sling. If you go nuts and put on a bipod and a silencer, the gun will be formidable.
There's no good way to get it lighter. The polymer stock is part of this package. The barrel is hefty and lever-actions have more metal hanging out underneath. So, it is what it is.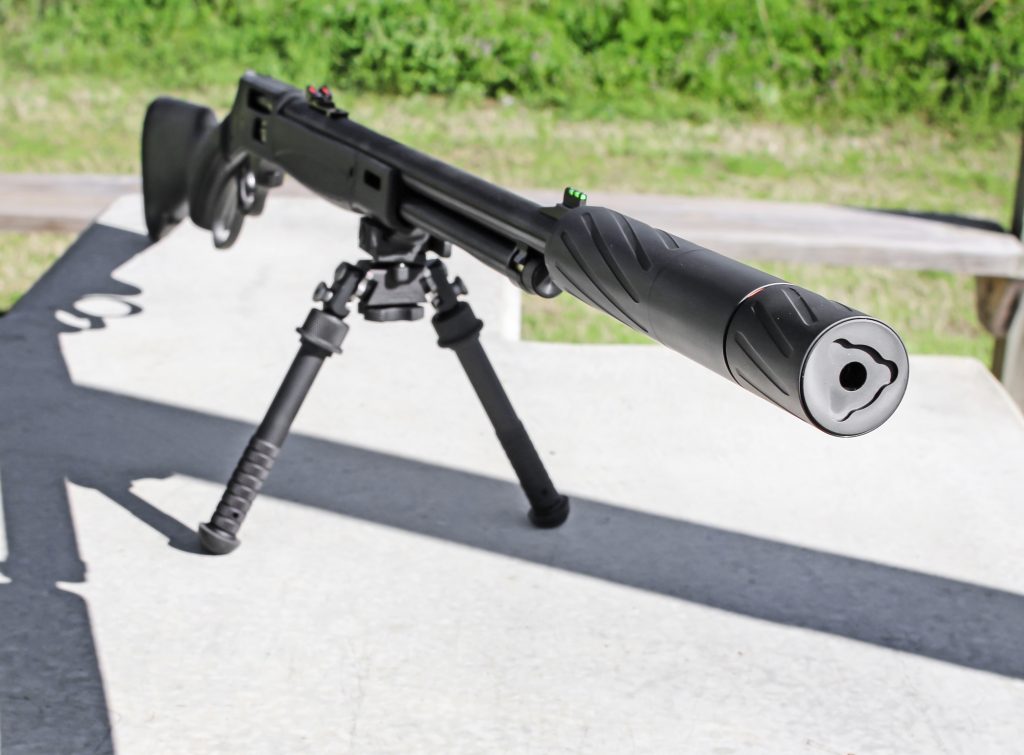 Length
Don't confuse the Henry Lever Action X with the Big Boy X models. Those are chambered in more traditional pistol calibers and are a bit shorter. But Henry Lever Action X is what the big boys want to be when they grow up.
The barrel on this one is 21″ and change. The overall length is just over 40″. This makes a solid platform for the .30-30 but just know that this is a full-sized gun and not a super-compact carbine.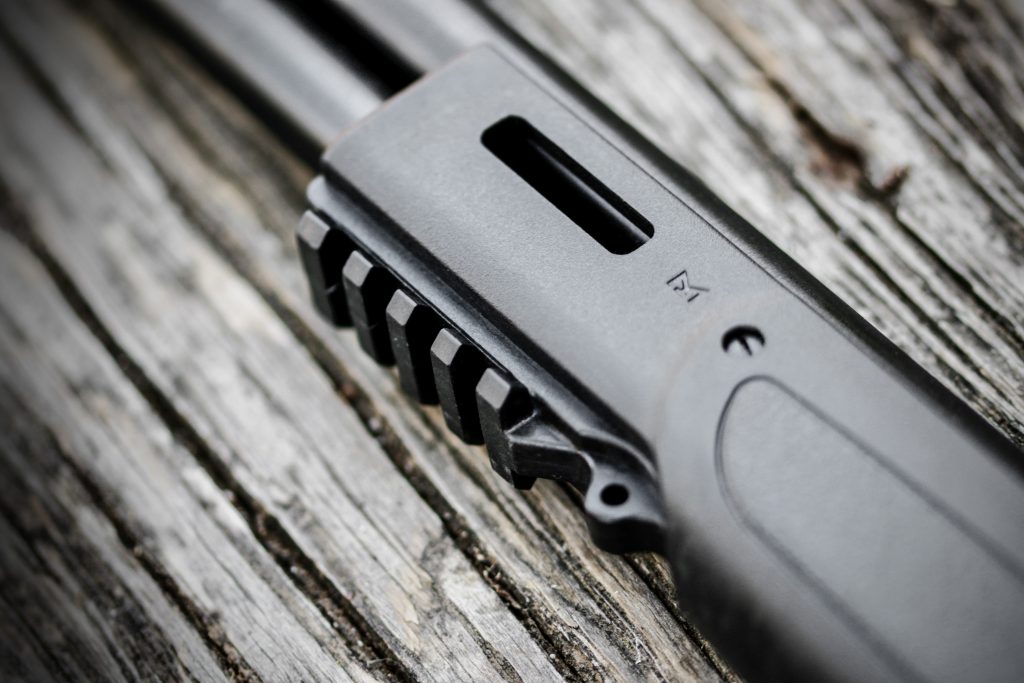 Extras
The Henry Lever Action X is drilled and tapped. It takes Weaver 63B bases. I opted for a one-piece base, as I like that extra rigidity that comes from a monolithic foundation.
The barrel is threaded, too, which gives you the option to add a silencer. The thread pitch on this one is 5/8×24.
The barrel itself has a 1:12 twist. It is a round tapered barrel. All of it, top to bottom, is finished in a deep rich bluing that is held to a functional matte finish.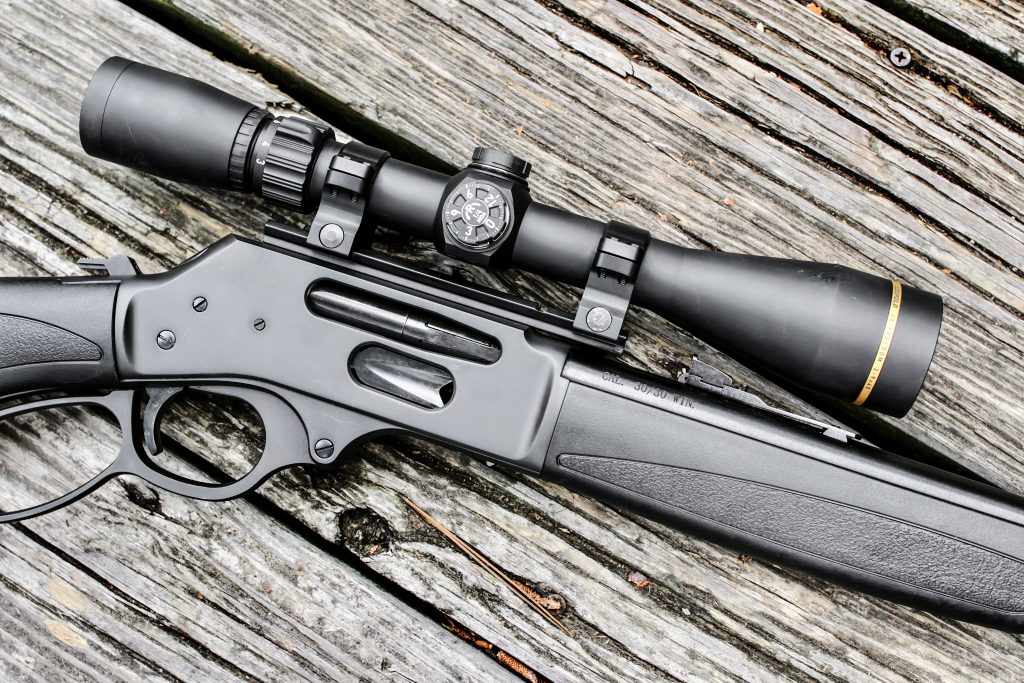 Under the forend, you'll find a small section of rail. Above that rail are a couple of M-LOK slots. This combination adds a functionality to the Henry Lever Action X that is rarely seen on lever-actions of any kind and will allow you to customize this however you would like.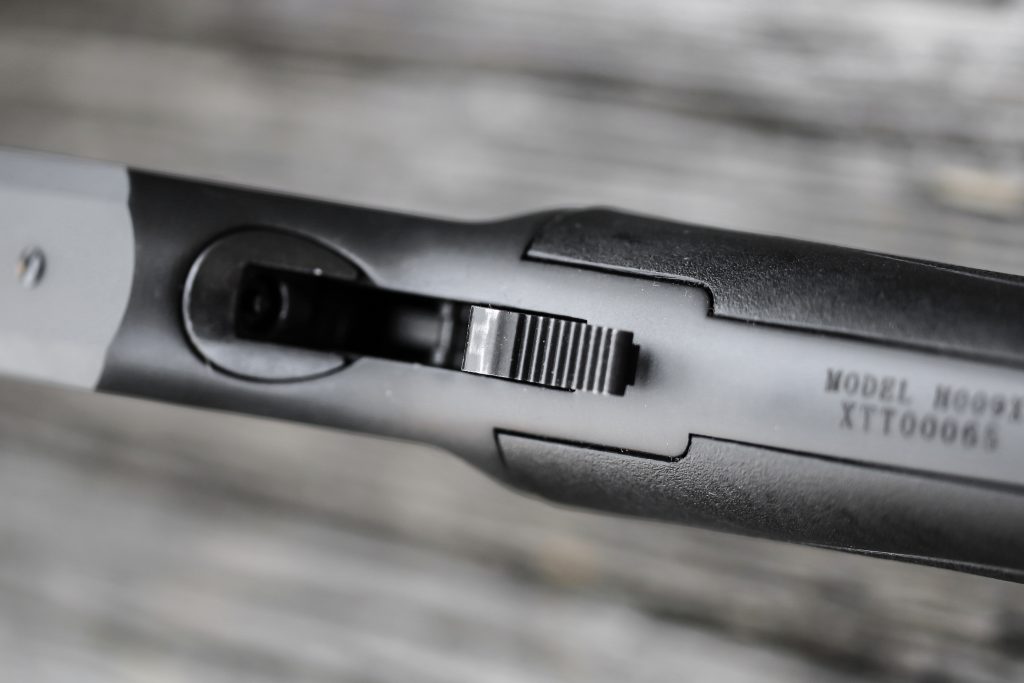 And now's as good a time as any to talk about the polymer stock. While some companies are putting thick acrylic over wood, this is genuine plastic. And that's not a knock — this type set-up is designed to take any kind of abuse you can throw at it.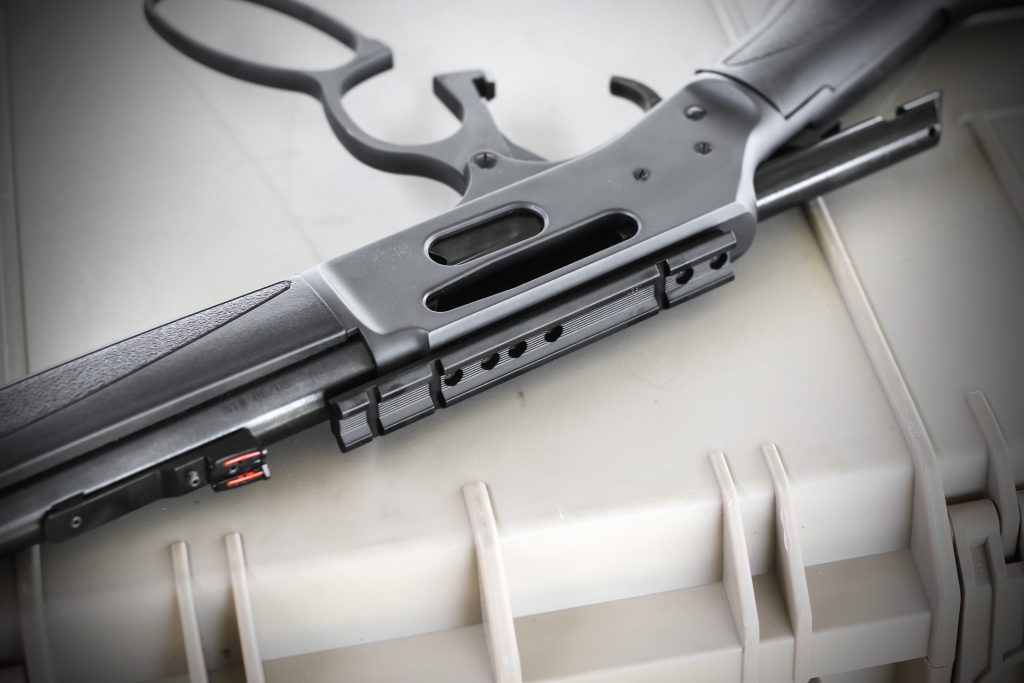 Of course, it misses the character that is common in the one-of-a-kind figure often found in Henry's walnut stocks. Yes, it loses that incredible historic feel, but look at everything you gain with this. This is a gun that is, 100%, designed to be used — not babied.
Odds are, if you've read this far in this review, you're not bothered by the modern twist on the classic lever action. I'm certainly not. There's a time and a place for both kinds of lever actions, and Henry has both.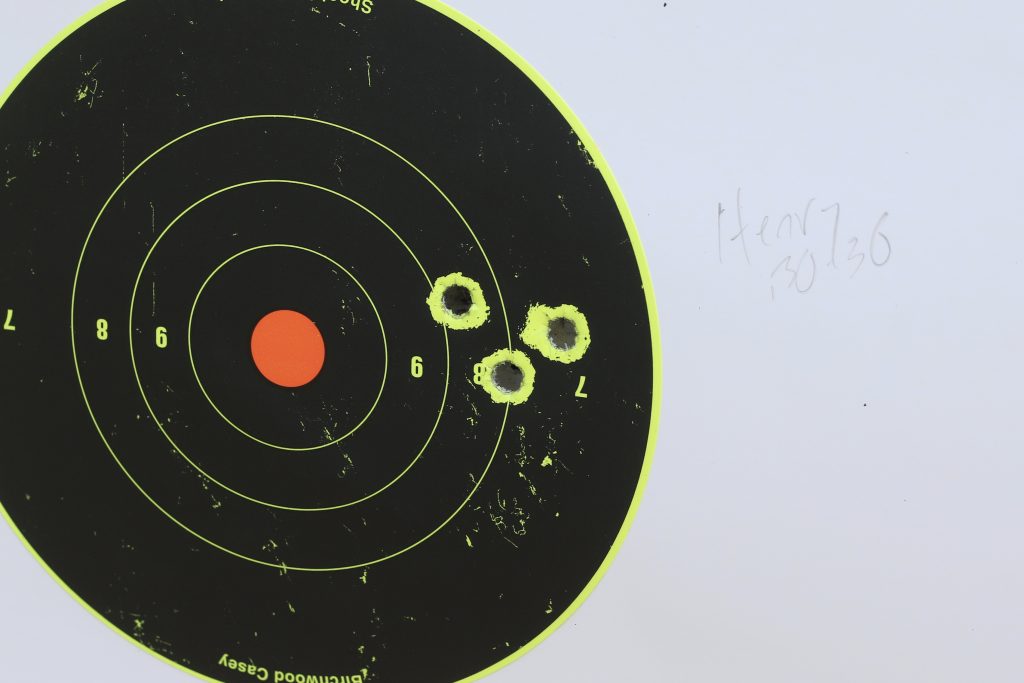 Henry Lever Action X Performance
This is where it all comes together. And the Henry Lever Action X delivers. The accuracy is spot on, even though I'm not.
That may deserve a bit of an explanation. For the purpose of this review, I shot Remington Core-Lokt … but I didn't have a tremendous amount.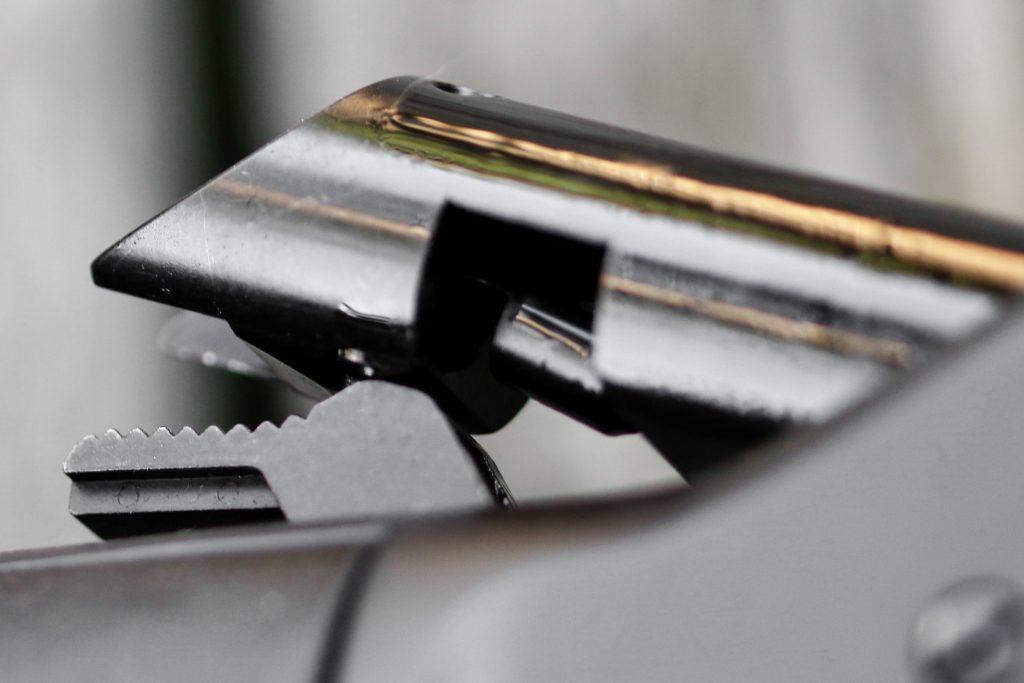 Maybe you have heard about the state of ammo-availability currently; I've not been able to find a box of .30-30 in almost two years. I'd normally run a case through a gun like this for a review, but I didn't have that luxury.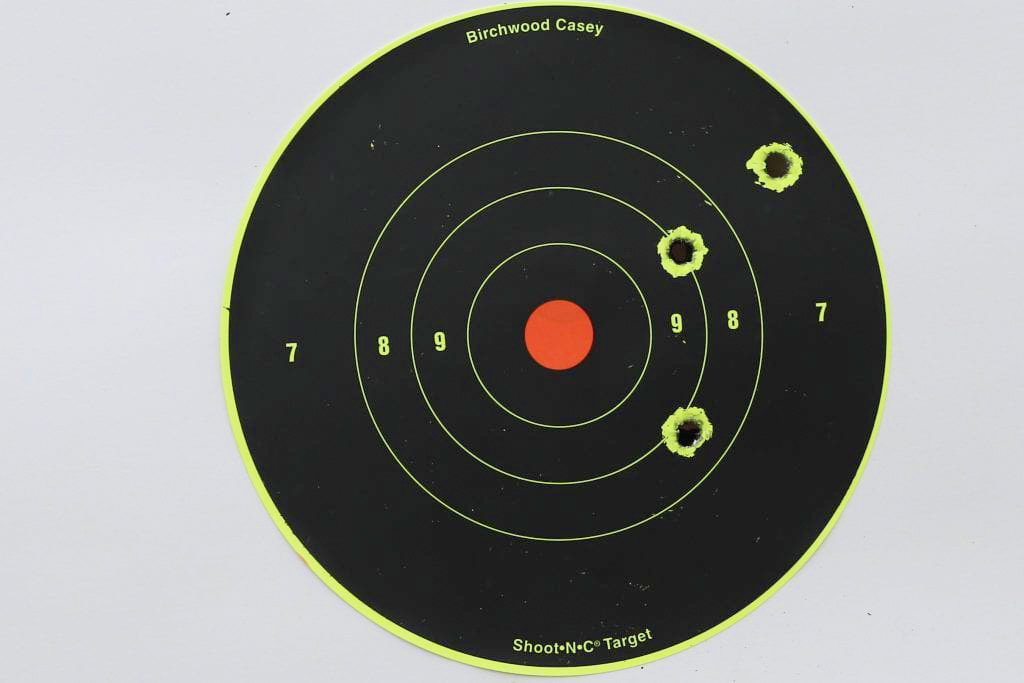 I even had to borrow some. After I'd run it with the iron sights to my satisfaction, I added the Leupold up top. Once I got it reasonably close, I left it. I could have continued the sight in, but I was literally at the end of the box.
What you see here are the last of the six rounds I had to shoot. So, I burned three on a clean target at 100, and then three on one at 200. And it is what it is.
Henry says the gun is best out to 125 yards. I would confidently take it to 200, easy.
Shooting from the bipod made everything much easier. Everything, that is, except running the lever. You will need to raise the butt to go through the motions.
But otherwise, it is easy enough to do.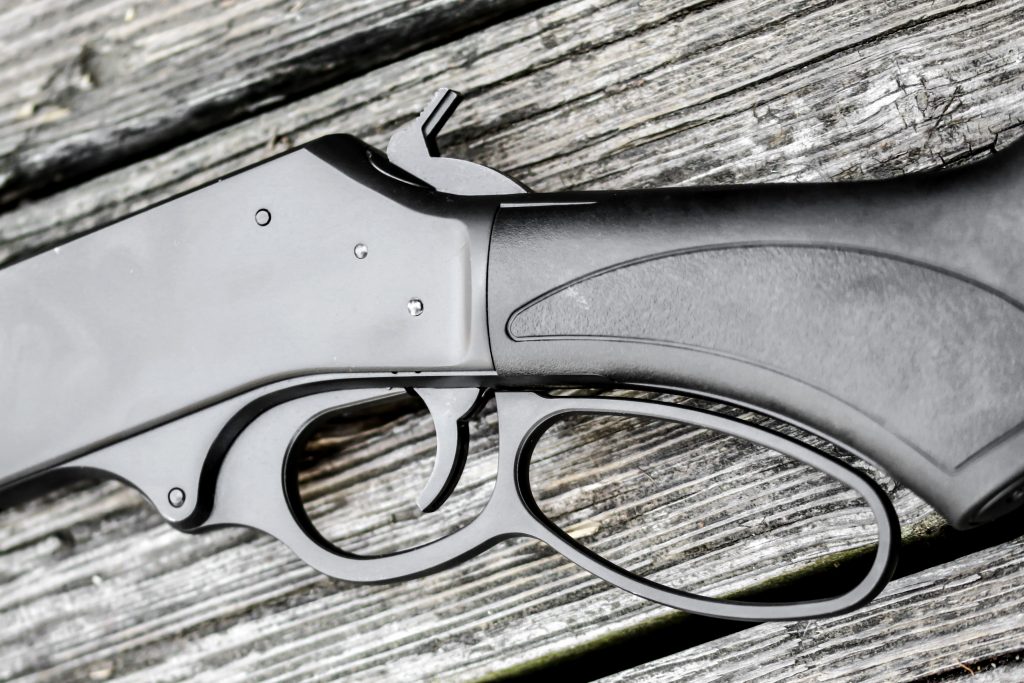 Conclusions:
There's a lot to say for this gun. I'm clearly a fan of the concept. I'm also a sucker for a good lever-action.
This gun comes in other calibers, too. While the .30-30 is my choice for what I need here in Arkansas, there is a .45-70 and even a .410 shotshell version. For an even more robust design, the All-Weather guns have a "satin hard chrome plating that's permanently bonded to the steel underneath."
There's an entire other chapter to this, and that's the current state of politics. There's no harm in learning how to run one of these guns like a pro. Even though it is black and a bit tricked out, this Henry isn't likely to scare the sheep. See Henry's line of lever-action rifles at your nearest dealer, or for more information contact Henry; Tel.: (866) 200-2354; Web: www.henryusa.com