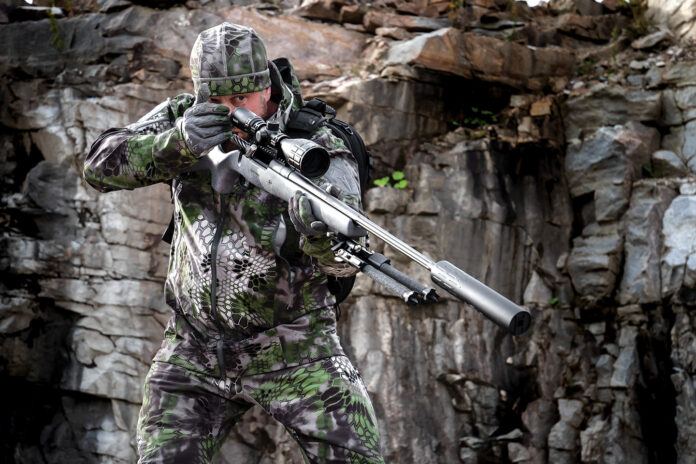 Mossberg Patriot Long Range Hunter
by Bill Battles
More for your money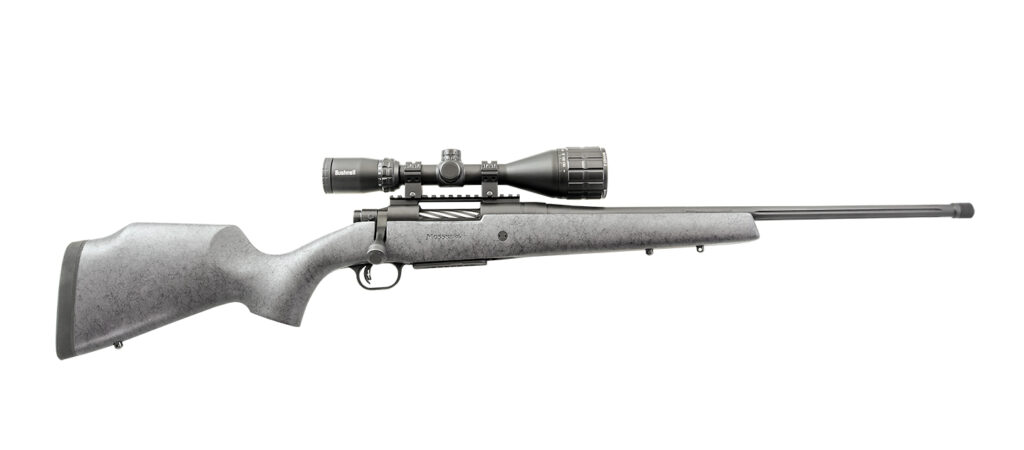 It's not easy becoming an old fart. It takes a lifetime to accomplish, but one day you just wake up and realize you've arrived. It is with deep regret that I acknowledge the day has arrived for me.
You'll know you're there when all of a sudden nothing you took for granted as a normal part of life when you were a kid exists any longer. The milk man, the bread delivery guy, the bakery man, TVs with antennas, gigantic American cars with white-wall tires, corded telephones and bolt-action rifles with high-polish blued metal and highly figured French walnut stocks. It's the last item, of course, which prompted this lament, as I just received my 500th synthetic-stocked bolt-action rifle with matte black metal finish to review.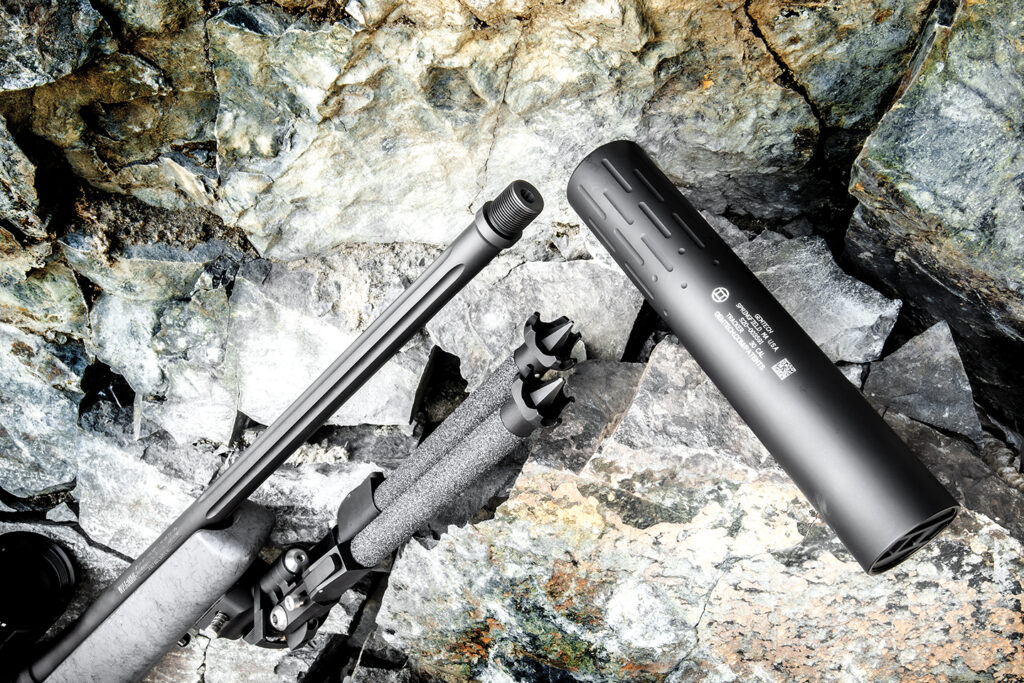 Hey, I may be an old fart, but I'm not stupid. I understand that this is what hunters want these days. Every rifle manufacturer offers them — usually in multiple lines — and they're inexpensive and easy to clean and care for. And they're getting better, less expensive and more feature rich every day. Perfect example: the new Patriot Long Range Hunter from Mossberg.
This new member of the "plastic rifle" genre offers very innovative features most hunters care about. Being the Long-range variant of the Patriot line, it's chambered in one very popular short-action caliber (.308 Win.) and three go-fast cartridges: .300 Win Mag., 6.5 Creedmoor (tested) and the new red-hot 6.5 PRC. All models of the Patriot Long Range Hunter are priced at $766. Other Patriot models start at $421, and Vortex-scoped combos start at $570.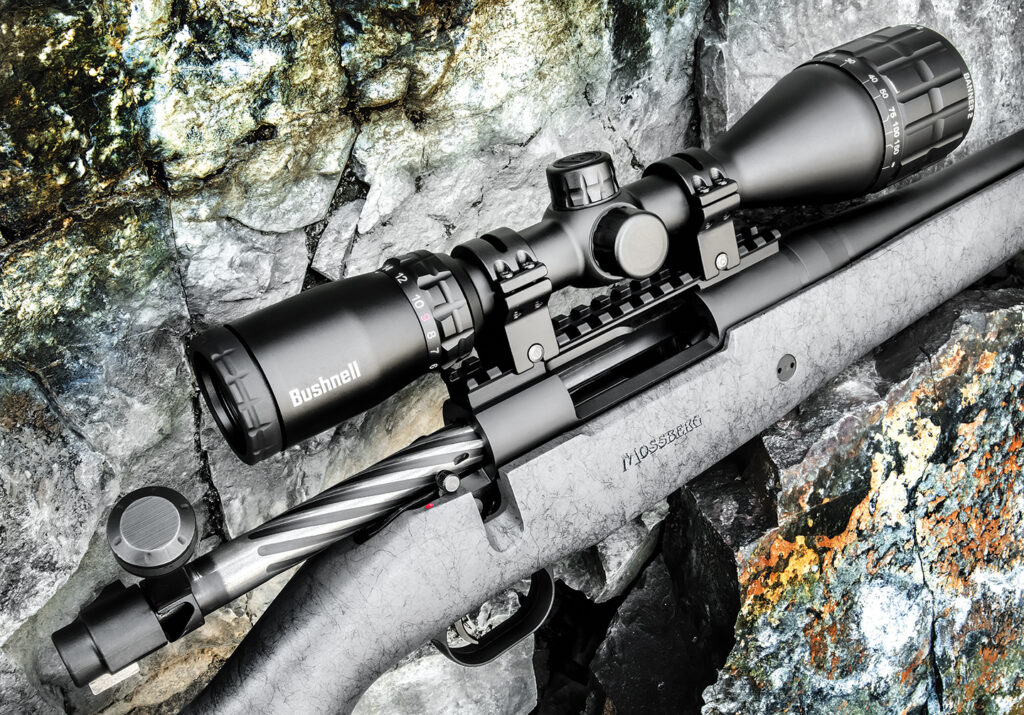 The Patriot Long Range Hunter lacks the adjustable-comb stock, 10-round magazine and bull barrel of its big brother, the Mossberg MVP LR Longe Range, but it's lighter, comes in a wider range of calibers and has no shortage of features that hunters desire. It will also save them $170 compared to the MVP LR.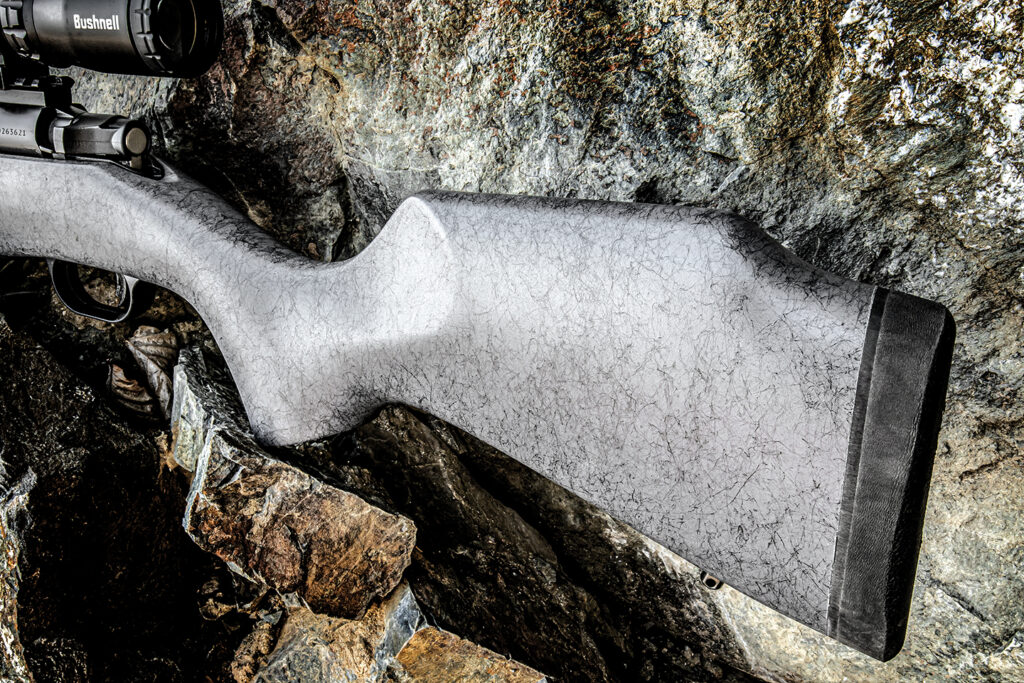 The Patriot Long Range Hunter is fitted with a partially fluted, 22-inch barrel (.308 Win. also; 24-inch in .300 Win. Mag. and 6.5 PRC) with an 11-degree crowned muzzle threaded for a suppressor or other muzzle device. A threaded muzzle cap is provided. Barrel contour is medium-sporter with a matte black, phosphate-like finish. The spiral-fluted, two-lug bolt is typical of today's rifles, with a small claw extractor, spring-pin ejector and — kudos to Mossberg on this one — an enlarged bolt handle. A small safety lever is mounted to the right of the bolt head, and permits bolt manipulation when the safety is engaged. A small bolt-release lever occupies the same position to the left of the bolt head. A 15-slot Picatinny optics rail comes mounted atop the receiver from the factory. The trigger is Mossberg's LBA, an excellent adaptation of the Savage AccuTrigger. It's user adjustable for pull weight from 2- to 7-pounds, and exhibits zero creep, stacking, take-up or over-travel. In three words: it's damn-near perfect. The polymer detachable box magazine is fast and easy to insert or drop, and offers ammo capacities of 5+1 in .308 Win. and 6.5 Creedmoor, 4+1 in 6.5 PRC and 3+1 in .300 Win Mag. The matte-black finished trigger guard is made from steel.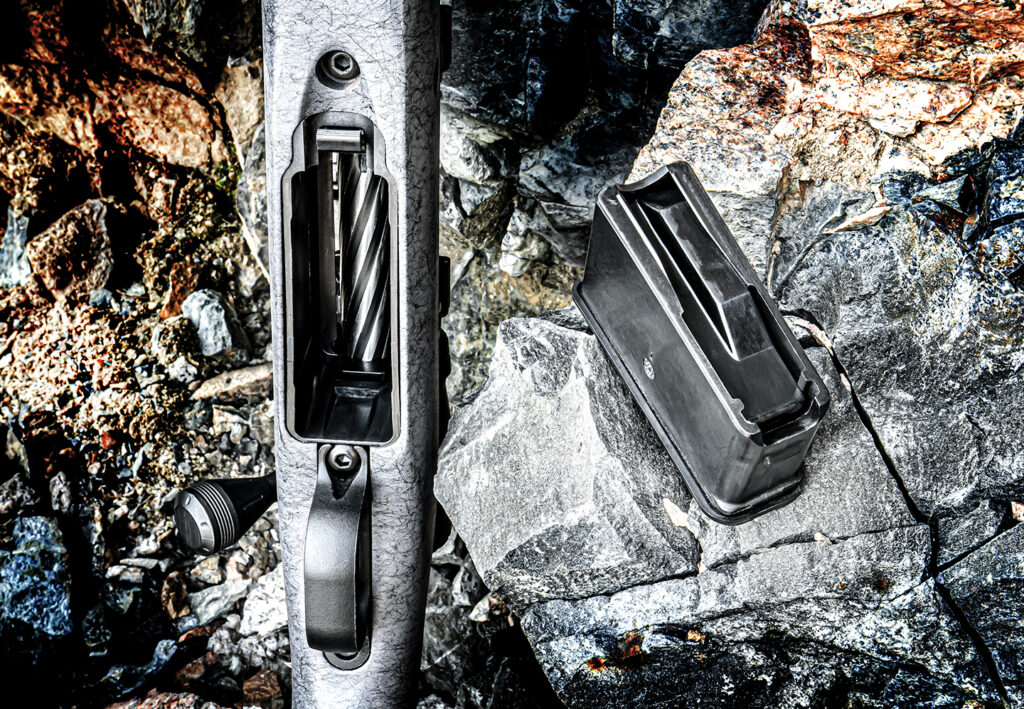 The action is aluminum pillar bedded into the stock, which features a pronounced Monte Carlo comb, 1-inch rubber butt pad, flat-bottomed bench rest forearm with dual sling swivels for both sling- and bipod-mounting, single sling swivel aft and is polymer-coated in Spider Gray finish with light micro-texture for enhanced grip. Molded-in checkering is completely absent, and to be honest, wasn't really missed.
In keeping with this rifle's long-range role, we mounted a Bushnell Banner 2 6-18×50 riflescope on the Picatinny top rail. While getting the rifle dialed in at 100-yards for bench tested, we noted that the bolt was both smooth and quick, aided by the enlarged bolt handle no doubt. We've always been able to wring out great downrange precision from the Patriot rifles we've tested over the years and the Long Range Hunter certainly didn't put a stain on this record. Using Federal's 130-grain Terminal Ascent load, we were able to drill a best-of-testing 0.64-inch three-shot group. All other ammo gave us sub-MOA performance, and the Black Hills 143-grain Hornady ELD-X load was nipping at the heels of the winner with a 0.69-inch group. Overall, a very good showing.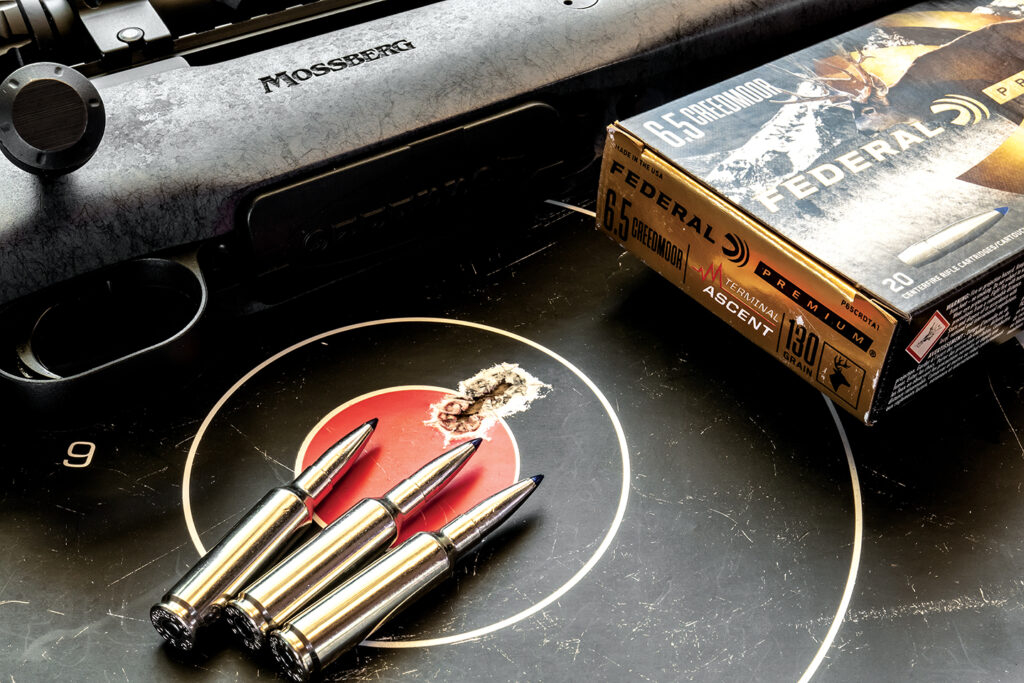 If saving some money while not giving up performance is your number one priority in a hunting rifle, then you're going to want to check out the new Patriot Long Range Hunter at your firearms retailer. For more information contact O. F. Mossberg & Sons, Inc.; Tel.: (203) 230-5300; Web: www.mossberg.com