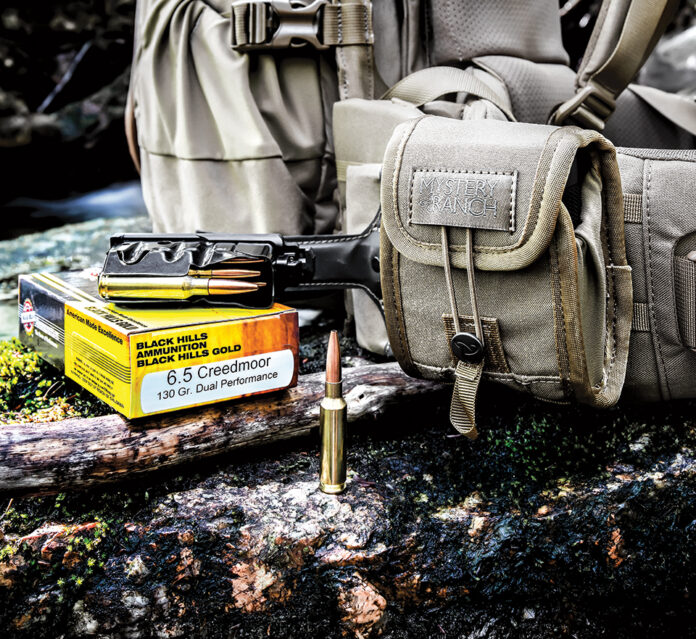 Mystery Ranch Rangefinder Holster ($25)
While the cargo or thigh pocket of our hunting pants have traditionally been the adhoc holster for our rangefinders, the placement has been far from optimal. We're becoming more organized (slightly) as the seasons pass and our high-tech gear has certainly become more expensive. In an effort to protect these vitally important accessories, we've been searching for quality dedicated pouches that offer utility, functionality and quick deployment.
Currently, favorite means of stowing a rangefinder for the hunt is by renowned pack manufacturer Mystery Ranch. Our staff has a collection of Mystery Ranch packs deep into the double digits at this point, as the name has become synonymous with quality, functionality and long-haul comfort. The rangefinder holster is available in foliage or coyote and is designed to attach to your pack's MOLLE webbing, shoulder pad, binocular harness or waist belt. Stretch woven side panels allow for a universal fit (5" tall x 1.5" deep x 2.5" wide) and a speedy draw, while also providing a pair of lashing points for additional security. For more information contact Mystery Ranch; Tel.: (833) 548-1999; Web: www.mysteryranch.com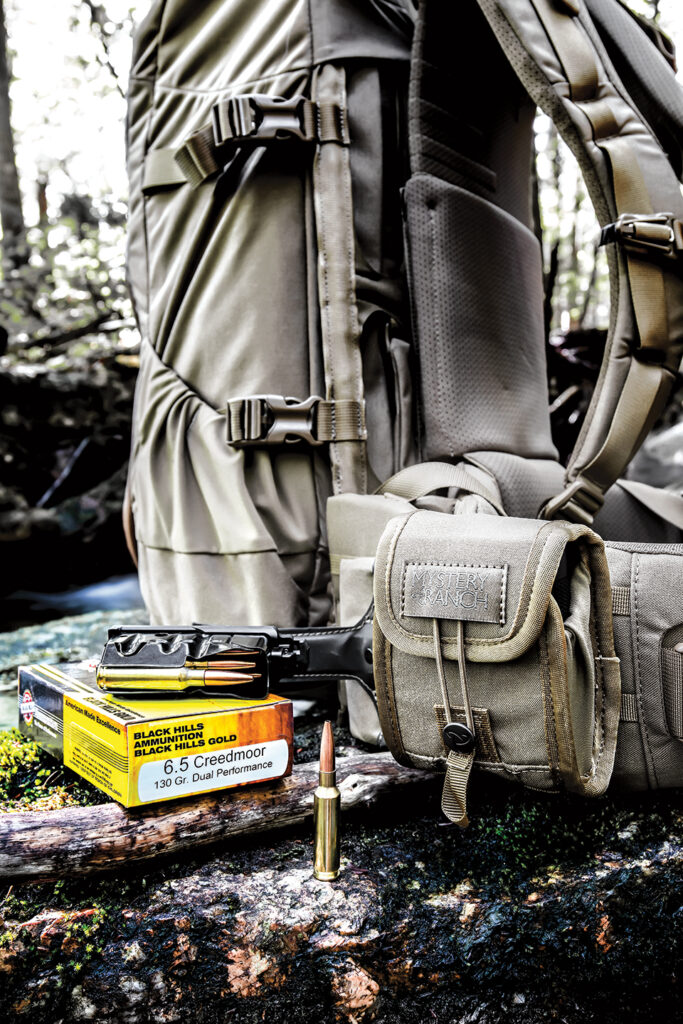 Black Hills Gold 6.5 CM dual performance ($65)
Black Hills is habitually at the forefront of ammunition development, and that's a compliment of the highest degree. While most manufacturers are still struggling to obtain components, no thanks to the manufacturing slowdown we've all experienced, Black Hills had the foresight to plan ahead when the times were good and continues to innovate as a byproduct. New for 2021 Black Hills is releasing, among other loads, a new 6.5 Creedmore cartridge under its Dual Performance line.
This 130-grain, purpose-built CNC machined monolithic copper hunting bullet reliably performs on longer shots, but still provides sufficient penetration on close shots as well, hence the name Dual Performance. Cranking along at a muzzle velocity of 2,800 feet per second and producing 2,263 foot pounds of energy at the muzzle, this projectile is designed to both expand upon impact — creating a large wound track — and penetrate deeply. For more information contact Black Hills Ammunition; Tel.: (605)348-5150; Web: black-hills.com