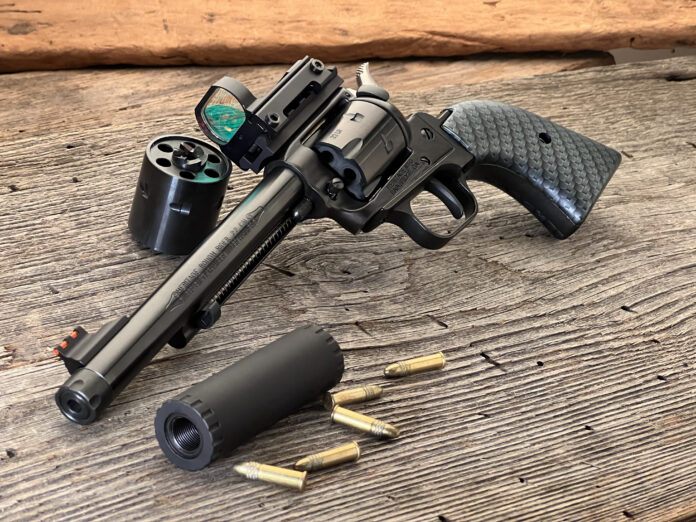 Heritage Introduces the Rough Rider "Tactical Cowboy" Revolver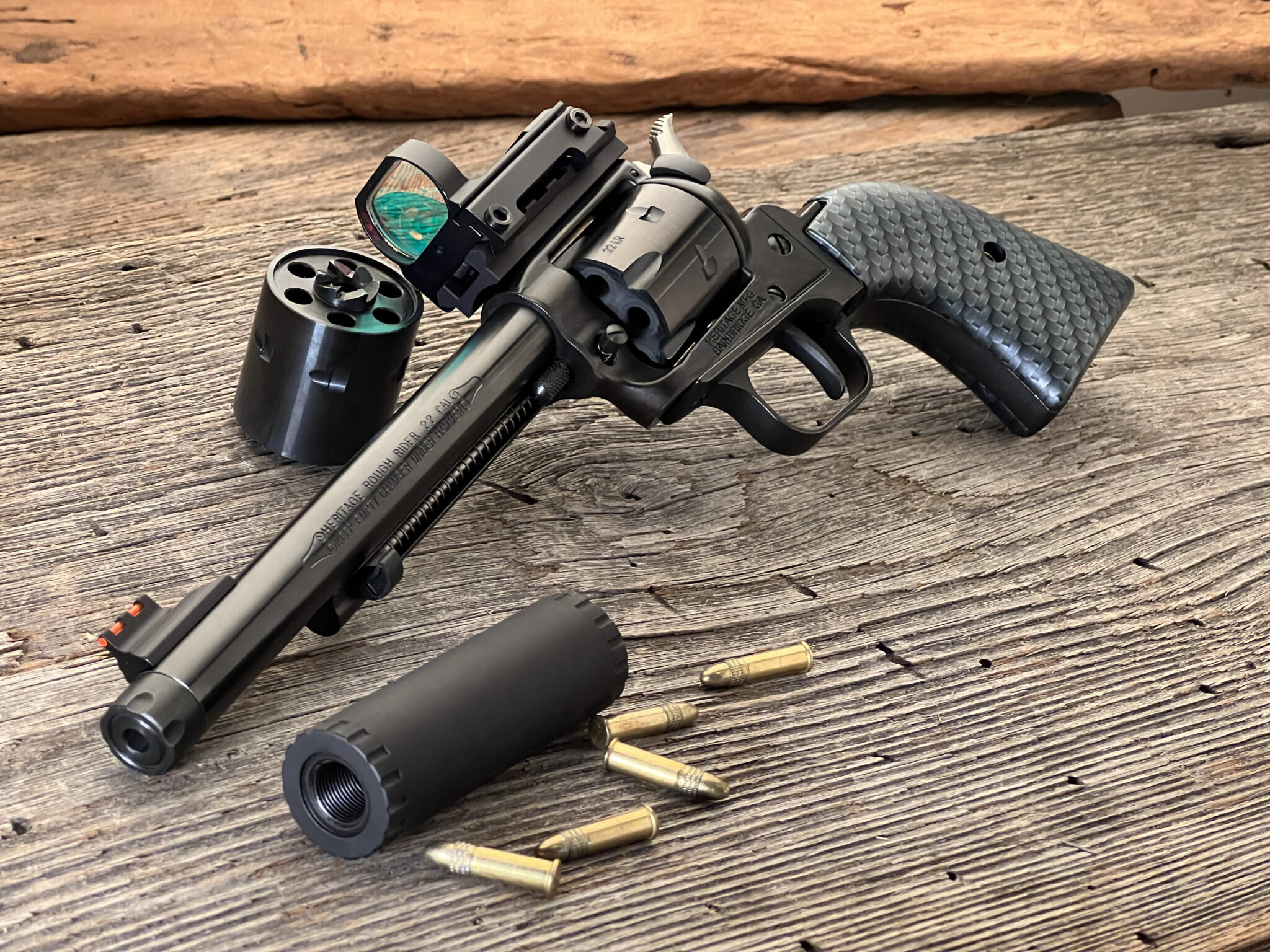 Heritage Manufacturing, Inc., producer of the classic-style Rough Rider series single-action revolvers, is excited to announce the latest iteration in its growing lineup of innovative handguns—the Rough Rider TC, or "Tactical Cowboy."
As the name implies, the Rough Rider TC ingeniously blends traditional Old West single-action revolver styling with a nod to contemporary performance.
Based on the popular 6.5-inch barrel .22 LR six-shooter, the Rough Rider TC offers enhanced sighting options and muzzle configurations, allowing shooters to enjoy the classic feel and balanced handling of an SA revolver while benefitting from modern shooting accessories like fiber-optic open sights, red dot sight, and custom muzzle devices.
The Rough Rider TC features a Picatinny rail atop the frame, providing a solid mounting solution for the addition of a red dot-style optic. Also included is an elevated front sight with a fiber optic element for open sight shooting and optimal visibility in all lighting conditions. Rear sight alignment comes courtesy of the notched Picatinny rail, allowing the Rough Rider TC to be used with either open or red dot sights.
To compliment the high-tech spin of this Old West favorite, the Rough Rider TC comes with stylish carbon fiber simulated grips. These, of course, can be customized with any of the many classic-style grip panels available through the Heritage online store. Finally, the muzzle is threaded ½ inch – 28 RH for use with a suppressor or muzzle device and includes a thread protector.
Heritage Mfg. Rough Rider TC Specifications
Caliber: .22 LR
Capacity: 6 rounds
Action: SAO
Barrel Length: 6.5 in.
Safety: manual
Overall Length: 11.85 in.
Overall Height: 5.1 in.
Overall Width: 1.5 in.
Weight: 32.1 oz.
Special Features: Picatinny rail, threaded barrel, fiber-optic front sight, rear sight notch on Picatinny rail, carbon fiber simulated grips
MSRP:  $212.88
For more information on the new Heritage Mfg. Rough Rider TC or any of the company's single-action small-bore revolvers and accessories, visit HeritageMfg.com.
About Heritage:
Heritage Manufacturing, Inc. proudly produces western-style revolvers in the Small- and Big-Bore Rough Rider Series. These time-tested, traditional western firearms are made affordable in .22 LR and .22 Magnum. No Heritage Rough Rider Revolver is manufactured without outstanding craftsmanship, accuracy, and quality as the cornerstone. Learn more at http://heritagemfg.com/.