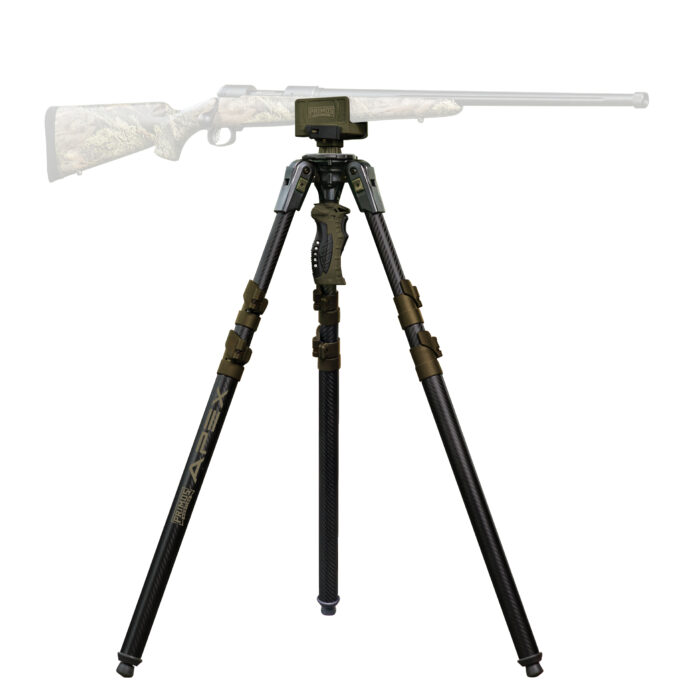 Primos® Reaches New Heights with Trigger Stick® Apex Carbon Fiber Tripod
New Tripod Offers Light Weight and Proven Functionality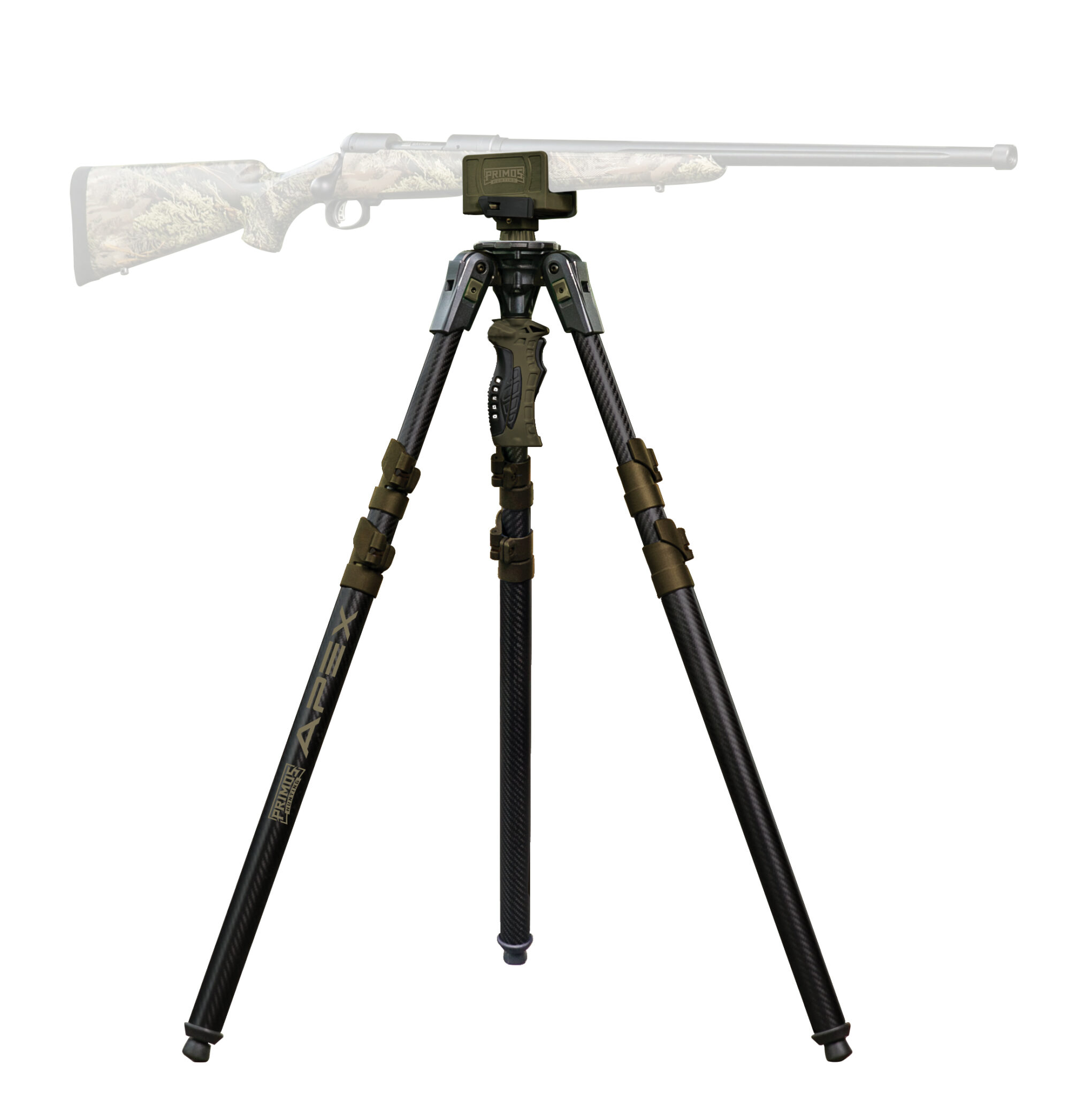 MADISON, Miss. – January 20, 2022 – Primos Hunting, a pioneer in game calls and hunting accessories, announces its latest tripod innovation with the Trigger Stick® Apex Carbon Fiber Tripod. With carbon fiber wrapped aluminum legs and a rock-solid Apex-Clamp® design that allows firearms or crossbows to be clamped to the tripod, the Trigger Stick Apex offers long range shooters and backcountry hunters the performance they need in the field with minimal weight.
Unlike other lightweight carbon fiber tripods on the market, the Trigger Stick Apex builds on the proven design of Primos' patented Trigger Sticks, which allows a hunter to quickly deploy and adjust the tripod's legs at any height and on any uneven terrain with a squeeze of the trigger. While other tripods require unlocking and adjusting each leg section one at a time, the Trigger Stick Apex saves you precious seconds, and might be the difference between a notched tag or a missed opportunity.
The Trigger Stick Apex Tripod's carbon fiber wrapped legs provide the user maximum strength (up to 50 pounds of load capacity) and durability at a fraction of the weight of aluminum or steel. The Trigger Stick Apex weighs just 7 pounds. The legs extend for a total height of 62″ or collapsed height of 28″ with any adjustment in between for sitting, kneeling or standing shots. When collapsed, the Trigger Stick Apex can be tethered on the outside of a pack or carried by the trigger grip while on a stalk.
The rock-solid Apex-Clamp design allows quick adjustment and smooth panning to keep rifles or crossbows on-target with the included gun/crossbow clamp. A removable mounting plate makes it easy to switch back and forth between the gun clamp and a binocular or spotting scope adapter or any of your favorite ball head designs (not included). That makes the Apex Trigger Stick not just a critical tool when it's time to pull the trigger, but an invaluable tool for those long glassing sessions.
The other advantage of the Trigger Stick Apex is price. While other carbon fiber tripods can set a hunter back over $1,000, the Apex is just $499.99 MAP. To learn more about Trigger Stick Apex or to see the full lineup of Primos Trigger Sticks and shooting accessories, head over to Primos.com.
About Primos Hunting
Primos Hunting, a Vista Outdoor brand, manufactures calls for elk, deer, turkey, predator and waterfowl as well as blinds, shooting accessories, game cameras, attractants and supplements, clothes and other hunting accessories. Primos also produces the ever popular video series "The TRUTH" and the television show "Primos' TRUTH About Hunting." For news and information, visit www.primos.com or follow us on Instagram at https://www.instagram.com/primos_hunting/ and Facebook at https://www.facebook.com/primoshunting/. Stream the Language on YouTube at www.youtube.com/user/PrimosHuntingVideo.