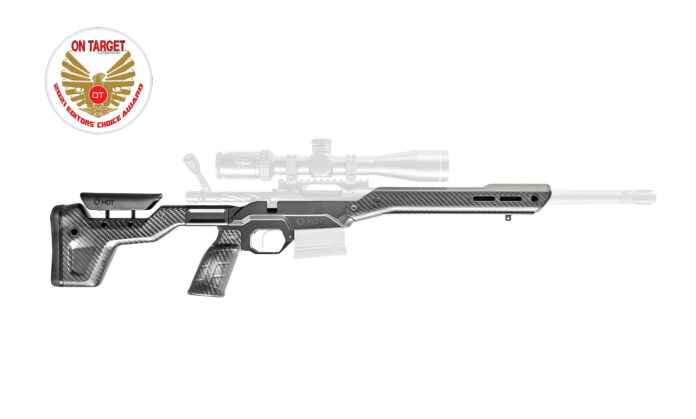 MDT HNT26 Chassis System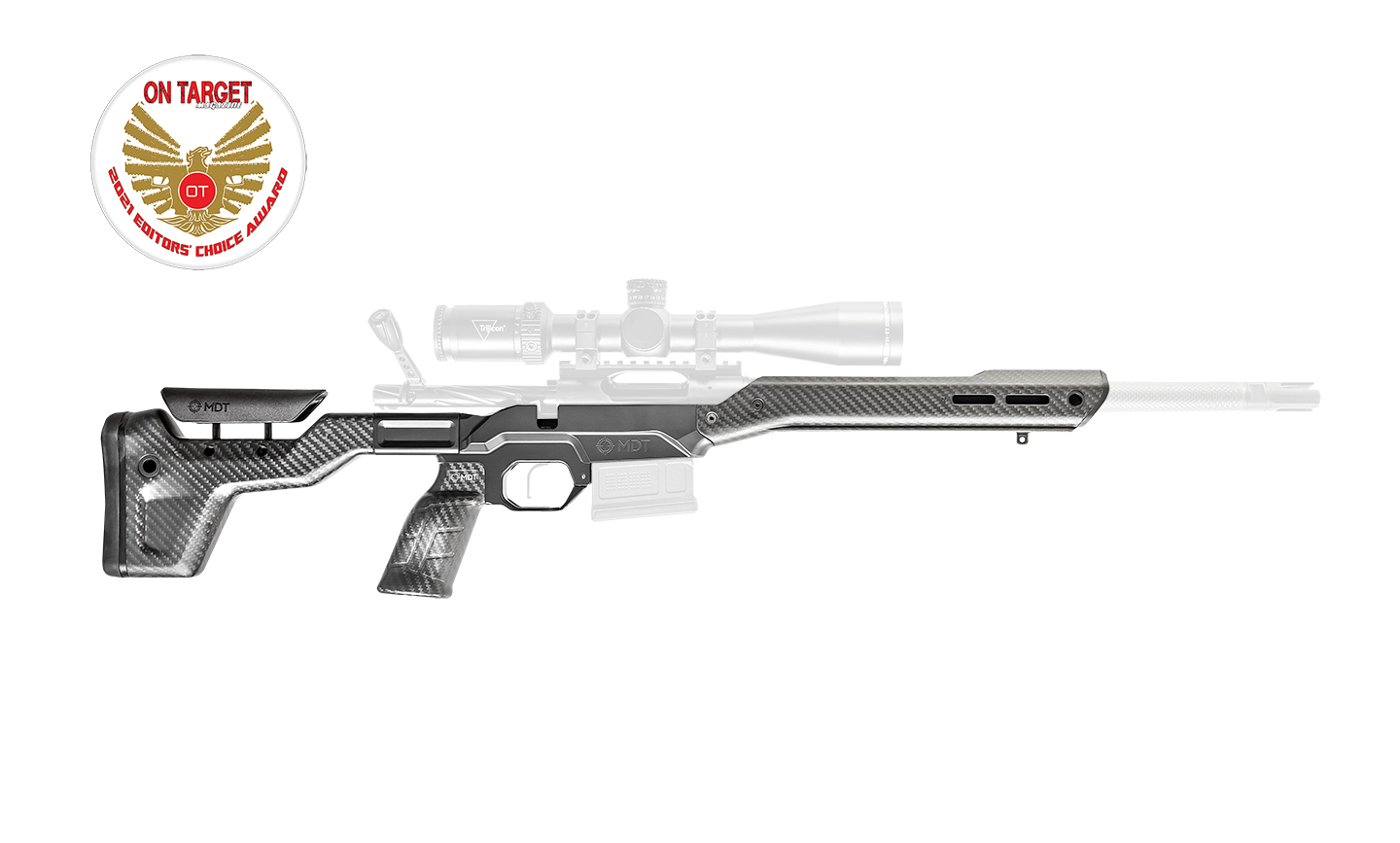 Whether it's race cars, bicycles, or hunting rifles, chasing ounces in the name of weight loss is never an inexpensive endeavor. This stands true for MDT's new ultra-lightweight HNT26 Chassis System, but in the hands, it's pure art in carbon fiber and magnesium and well worth the price of admission.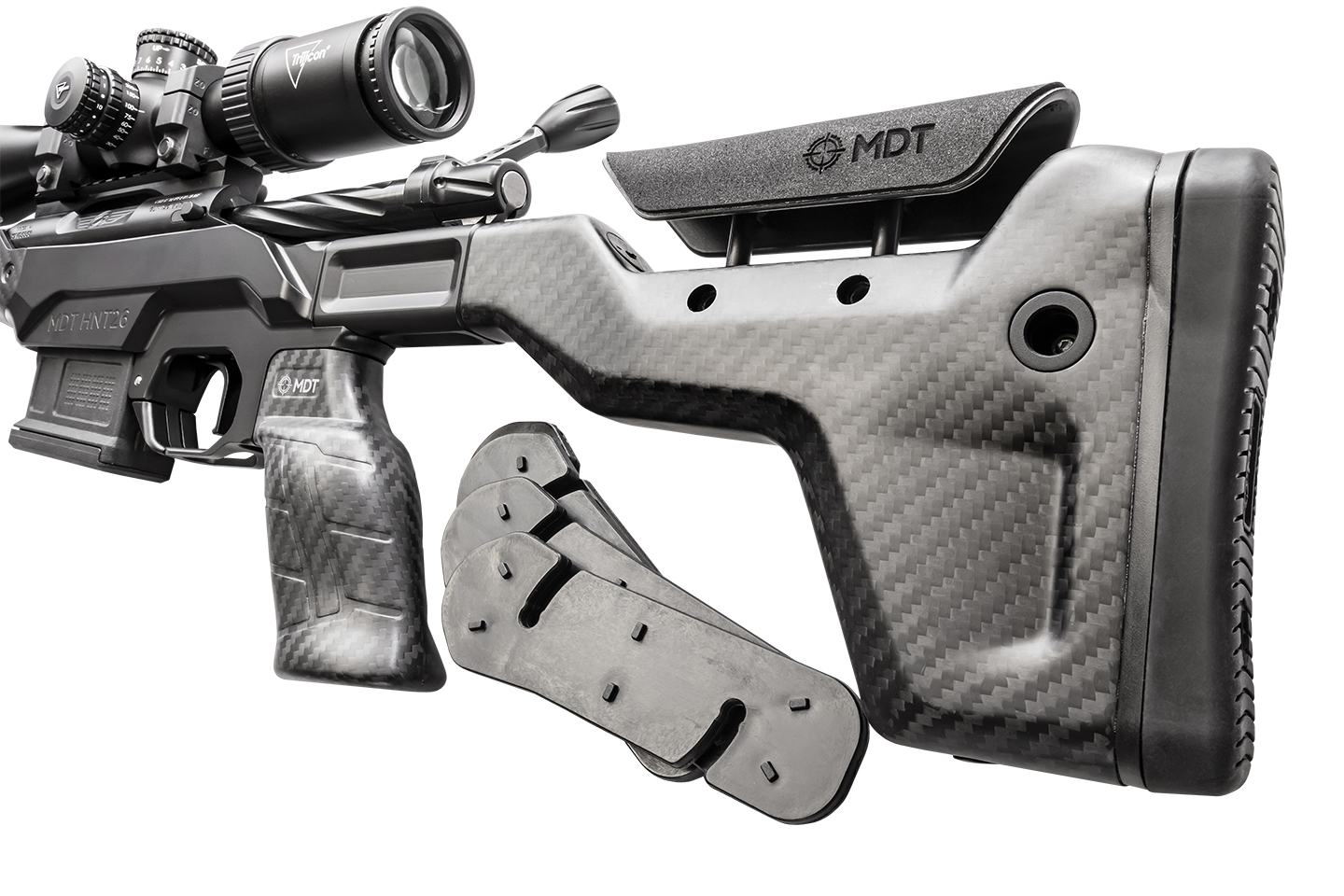 MDT has built a solid reputation for producing high-quality, well-thought-out, precision-rifle-oriented accessories, and this is the company's first purpose-built hunting chassis. It's sold as a complete system that includes a magnesium chassis base, carbon fiber forend, carbon fiber grip, and foam-filled carbon fiber buttstock, all with a combined weight that tips the scales at just 26 ounces. It might not look like it at first glance, but as of this writing this, the HNT26 is the lightest hunting chassis on the market. Its features haven't been stripped in the name of weight savings either; the HNT still offers V-block bedding, length of pull and comb adjustment, AICS magazine compatibility, and a few options, to include a folding stock for compact storage, two color choices, as well as an ARCA rail integrated into the forend for use with tripods.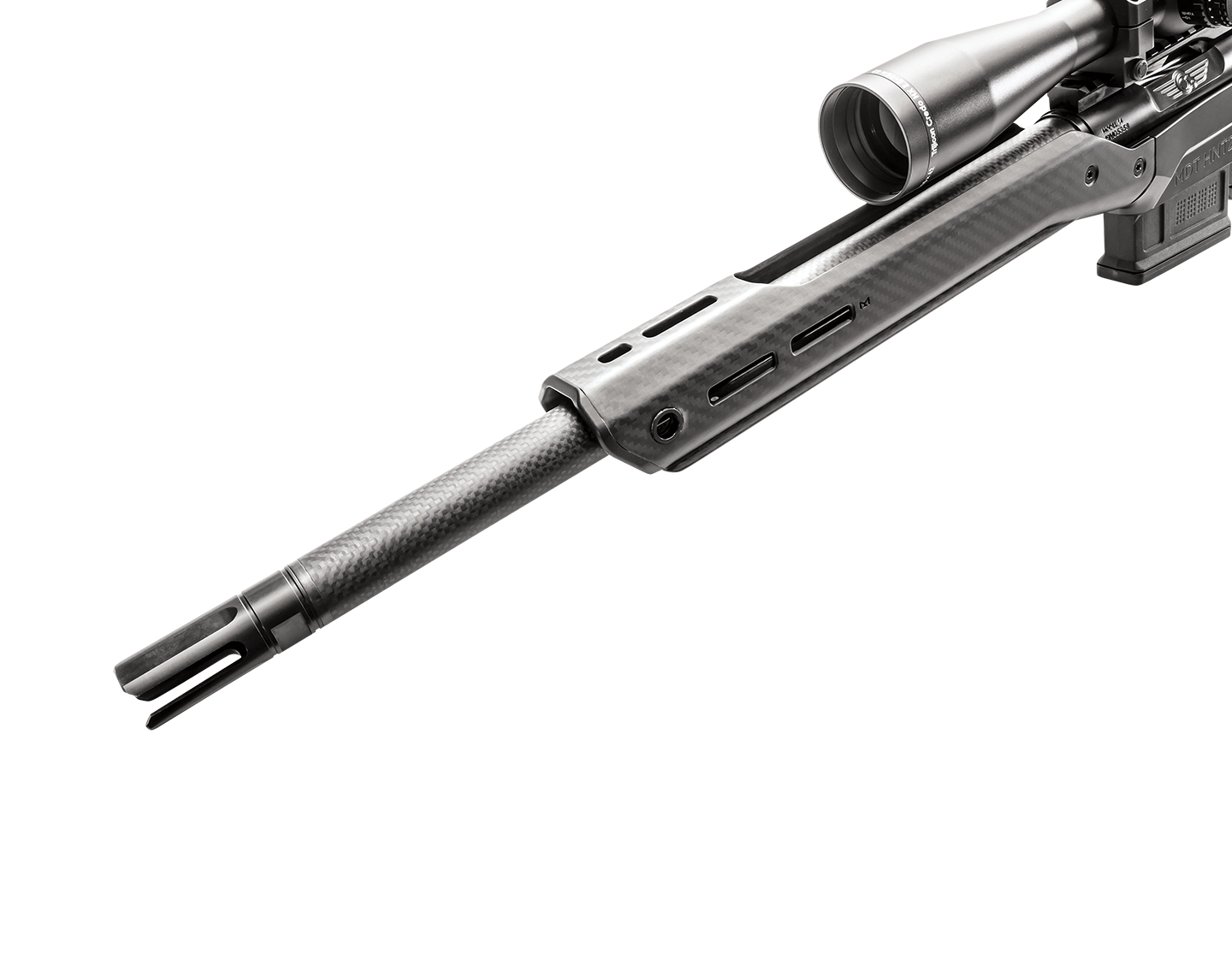 Currently available in both short- and long-action offerings to include Savage, Remington, and Tikka rifles, adding this chassis to an already-lightweight rifle — like the new carbon-fiber-barreled Christensen Arms Ridgeline Scout rifle (Remington 700 based) we used for testing — and you have yourself the Formula One racecar of hunting rifles. For more information on the HNT26 Chassis System ($1,299.95), contact MDT; Tel.: (604) 393-0800; Web: www.mdttac.com — Chris Mudgett