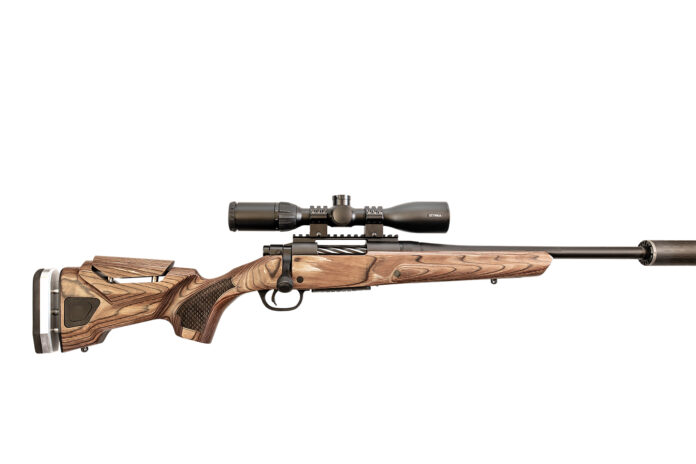 Boyd's Agility Riflestock (From $237)
Synthetic stocks and skeletonized aluminum chassis' have become the de facto standard for riflemen seeking modularity and utility in a field gun. There's a lot to love about the practicality, lightweight, and adjustment the latter brings to the modern shooter, allowing for a virtual custom fit to the shooter, and the ability to add electronic enablers to the host platform. While we certainly appreciate all the modern age has brought shooters, something can be said for a finely crafted wooden stock. For many years, one of the signs of an experienced woodsman was the scars his stock bore.
Boyd's Gunstocks has always been at the forefront of creating beautifully-functional OE and aftermarket gunstocks for most of the popular and many of the not-as-well-known actions out there. The company's new Agility stock blurs the lines between classic and modern designs. The Agility offers sharper lines and features a modified, more vertical grip that is comfortable in off-hand shooting positions found in the field but not as vertical as a more target-style stock. It fits the bill for shooting positions ranging from prone to standing off-hand and everything in-between. The forend is a semi-beavertail and is slightly rounded and streamlined offering finger groves for a secure purchase.
Boyd's push-button length of pull adjustment allows the stock to fit different-sized shooters in multiple shooting positions. The Agility also features a symmetrical cheek piece, providing both right and left-hand shooters with the same level of comfort and refinement. An adjustable comb is available as an option. If you're looking to breathe new life into an old favorite or build what you've always wanted from the ground up, you'd be hard-pressed to find a better laminate-wood option than Boyd's offers. For more information, contact Boyd's Gunstocks; Tel.; (605)996-5011; Web: www.boydsgunstocks.com.