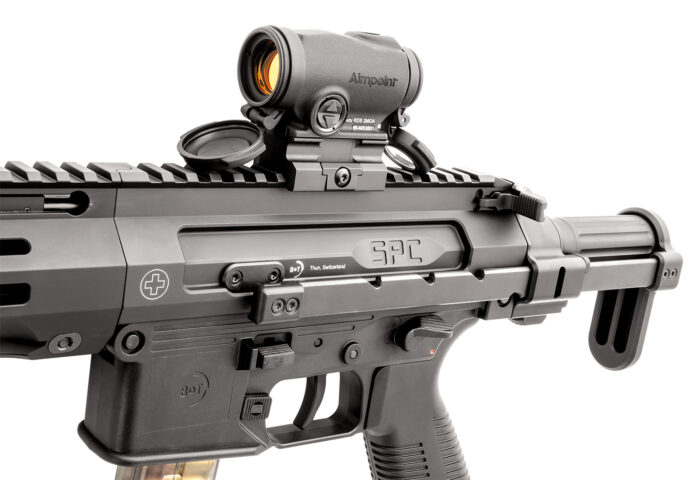 Aimpoint Duty RDS ($499)
Aimpoint not only has the creation of the original red-dot sight in their portfolio, but they're also known for producing the highest quality red-dot sight known to mankind. The company's Micro series sights (TL, H1, H2, T1 & T2) are known by professional users as simply bomb-proof aiming solutions that have seen combat across the globe and survived to tell the tale.
The all-new Duty RDS continues the lineage of the Micro series at a more affordable price point. The Duty RDS offers a 2-MOA aiming dot, four night-vision settings, six daylight settings, and over 30,000 hours of battery life (that's three years for those math-challenged among us, all in a 3.8-ounce package. The sight utilizes advanced optical lenses for enhanced light transmission and dot clarity while being submersible to 80 feet. One of the features we love about the new Duty RDS, aside from its push-button controls in place of a rheostat, is that the sight comes with a mount and flip-up lens covers. For more information, contact Aimpoint USA; Tel.: (877)246-7646; Web: www.aimpointusa.com.