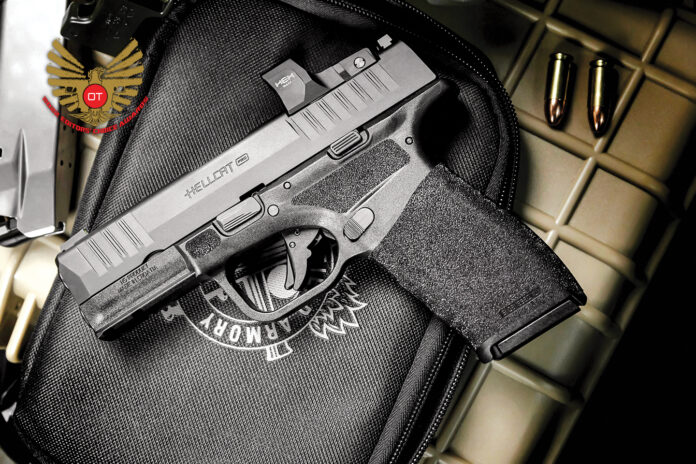 2022 Editors' Choice Award Winning
Springfield Armory Hellcat Pro
By: Chris Mudgett
Photos by: Peter Grillone and Ben Battles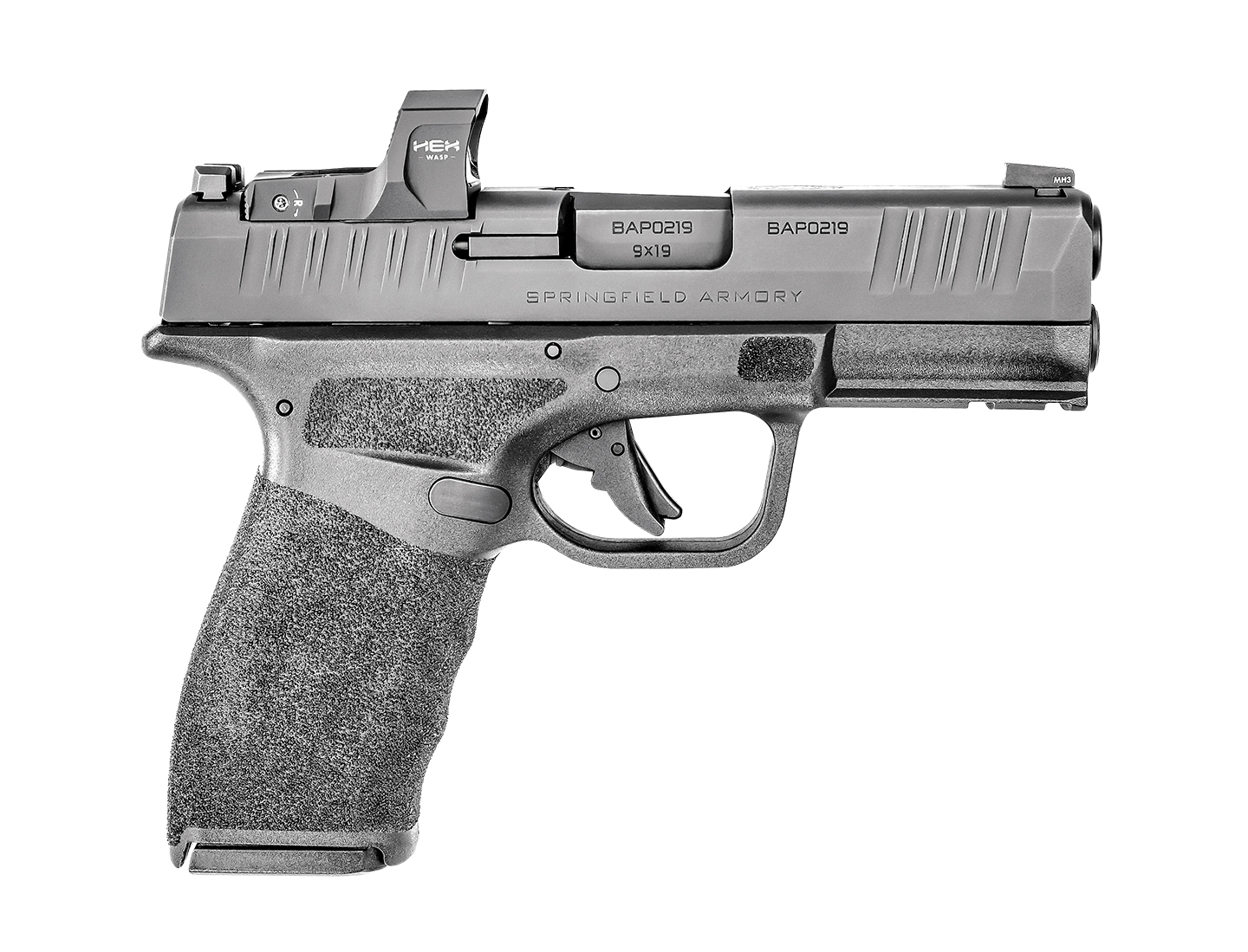 Having Your Cake and Eating It Too
Without question, the hottest-selling pistols come from within the newly minted Micro Compact segment, with the who's who of manufacturers, both big and small entering it with earnest. The Micro Compact entices consumers with mega magazine capacity and external dimensions the size of, or smaller than, the previous hottest-selling pistols, the compact single-stack 9mm.
Without question, the lines between compact concealment pistols and duty-sized sidearms are blurring, and that's a good thing. In my opinion, more bullets are always more better, especially when you're able to cram 12 to 15-rounds of duty-grade 9mm into a flush-fitting magazine seated within a svelte little carry gun.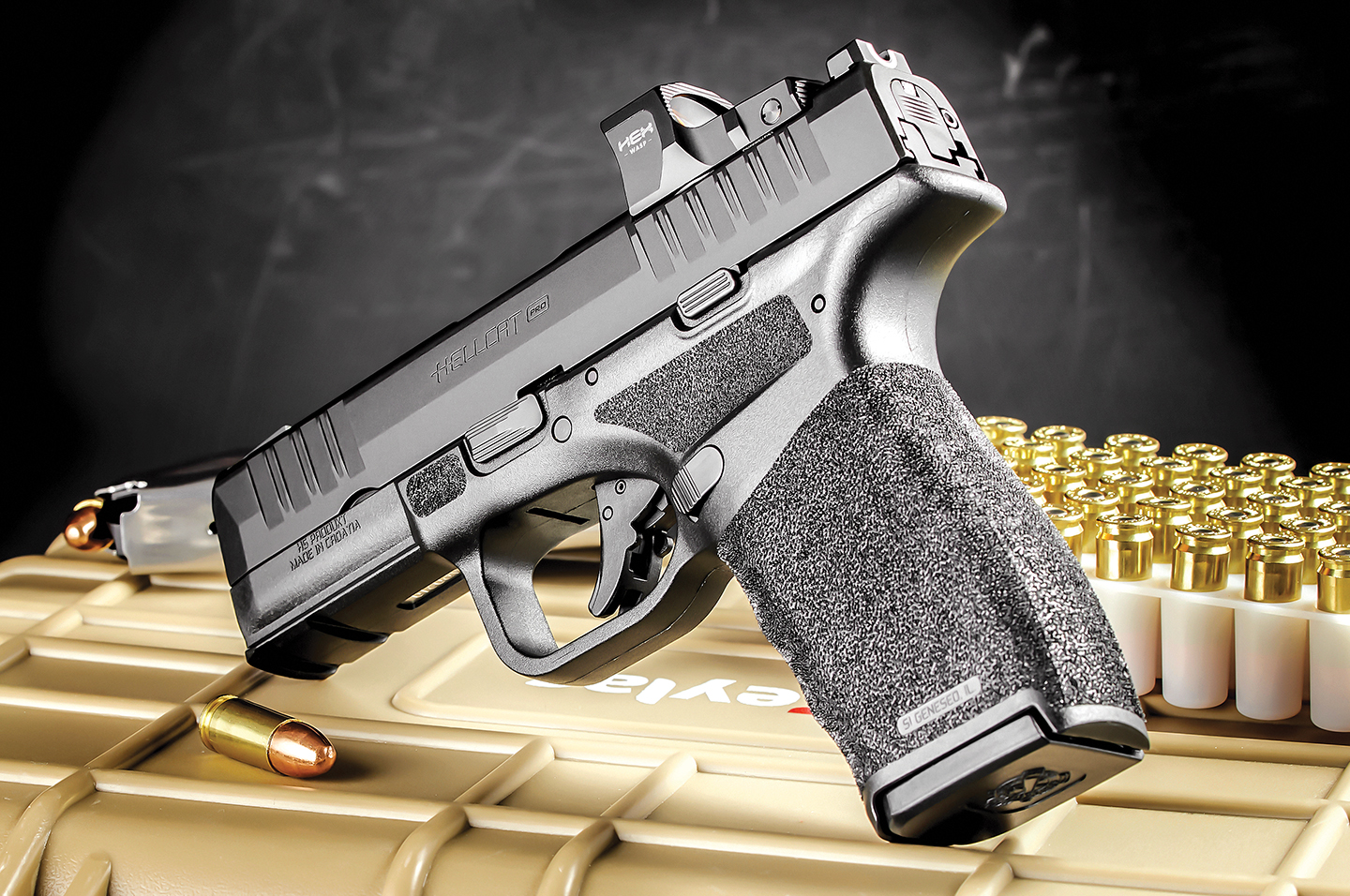 The defined winners of the new micro-compact segment are those with smaller hands and body sizes, requiring an overall dimensionally reduced-size carry pistol to effectively shoot and conceal. This demographic received a tremendous upgrade in capability without having to change or severely compromise their pistol choice or modify their wardrobe. My hope is that gun store counter staff will finally stop recommending small revolvers to women and instead sell them a gun they can actually shoot well, manipulate and reload.
The other winners are, of course, those who refuse to concede magazine capacity and overall capability for the sake of concealment. Unfortunately, this is only a half-truth; micro compacts are no doubt easier to carry, offer a substantial magazine capacity increase over single-stack 9s, and are certainly far more capable, but they're not without drawbacks — especially when it comes to putting rounds downrange in accurate succession. Micro compacts are simply not as easy to shoot well at speed as a Glock 19 or equivalent-sized pistol.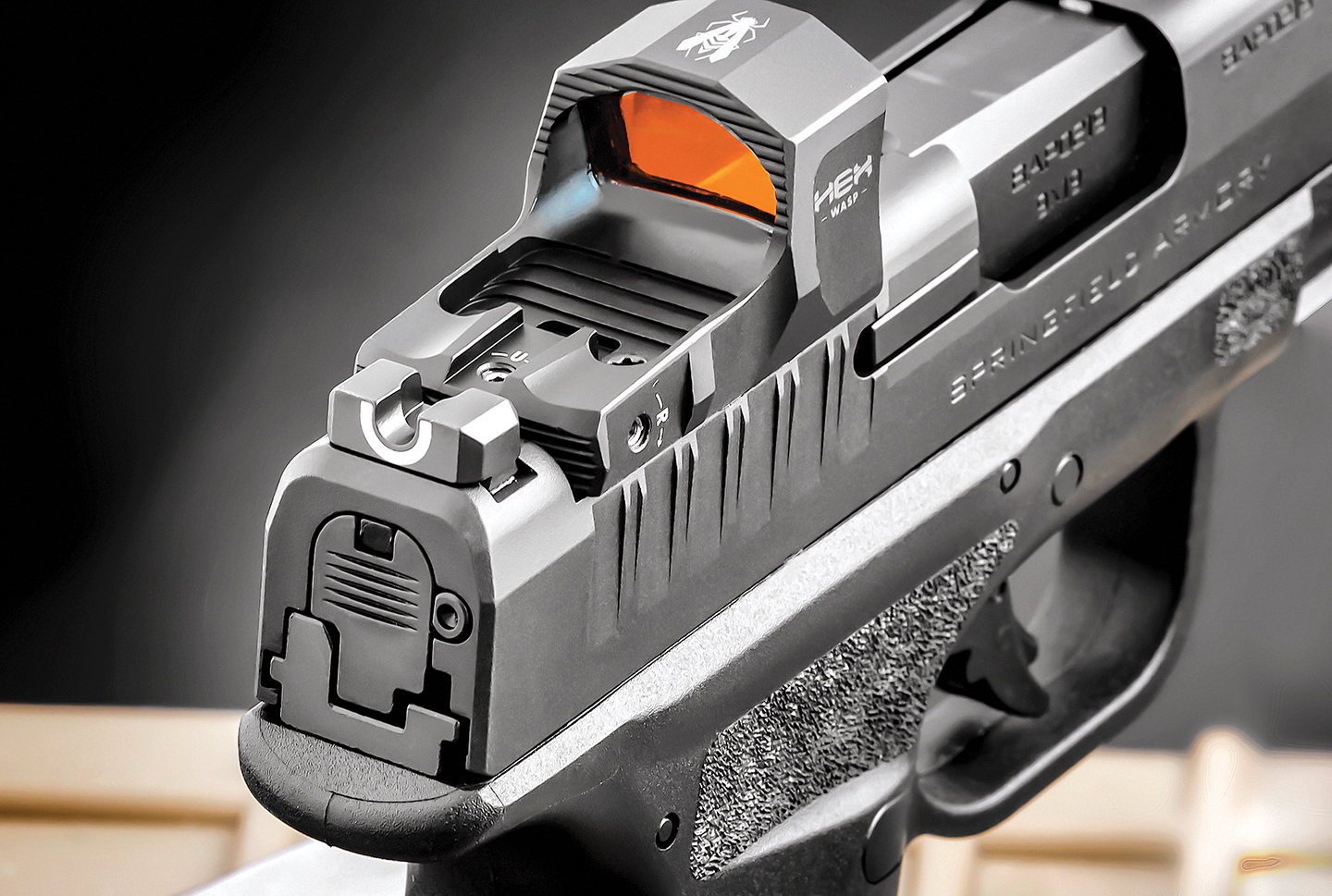 Enter Springfield Armory's Hellcat Pro
At this point, we have rounds downrange with every micro compact carry pistol to hit the market and some that remain to be unveiled. Each have their pros and cons; one may be better for one demographic versus another based on hand size, expected shooting performance, technology, and a variety of other considerations. The one Micro Compact to check all of our boxes is none other than Springfield's excellent Hellcat Pro.
The Hellcat Pro effectively hits far above its weight class within the shooting department, and we find no drawbacks to its reduced size, thanks to well-engineered ergonomics. The frame shape and contour fit hands from medium to double extra-large well. Very slight finger groves melt the front strap into your firing grip, while near-perfect texturing gives the frame Velcro-like adhesion to your hand without being abrasive. The triggerguard is contoured and undercut for a high yet comfortable and natural-feeling firing grip, while a high backstrap shields the web of your hand from inadvertent contact with a reciprocating slide.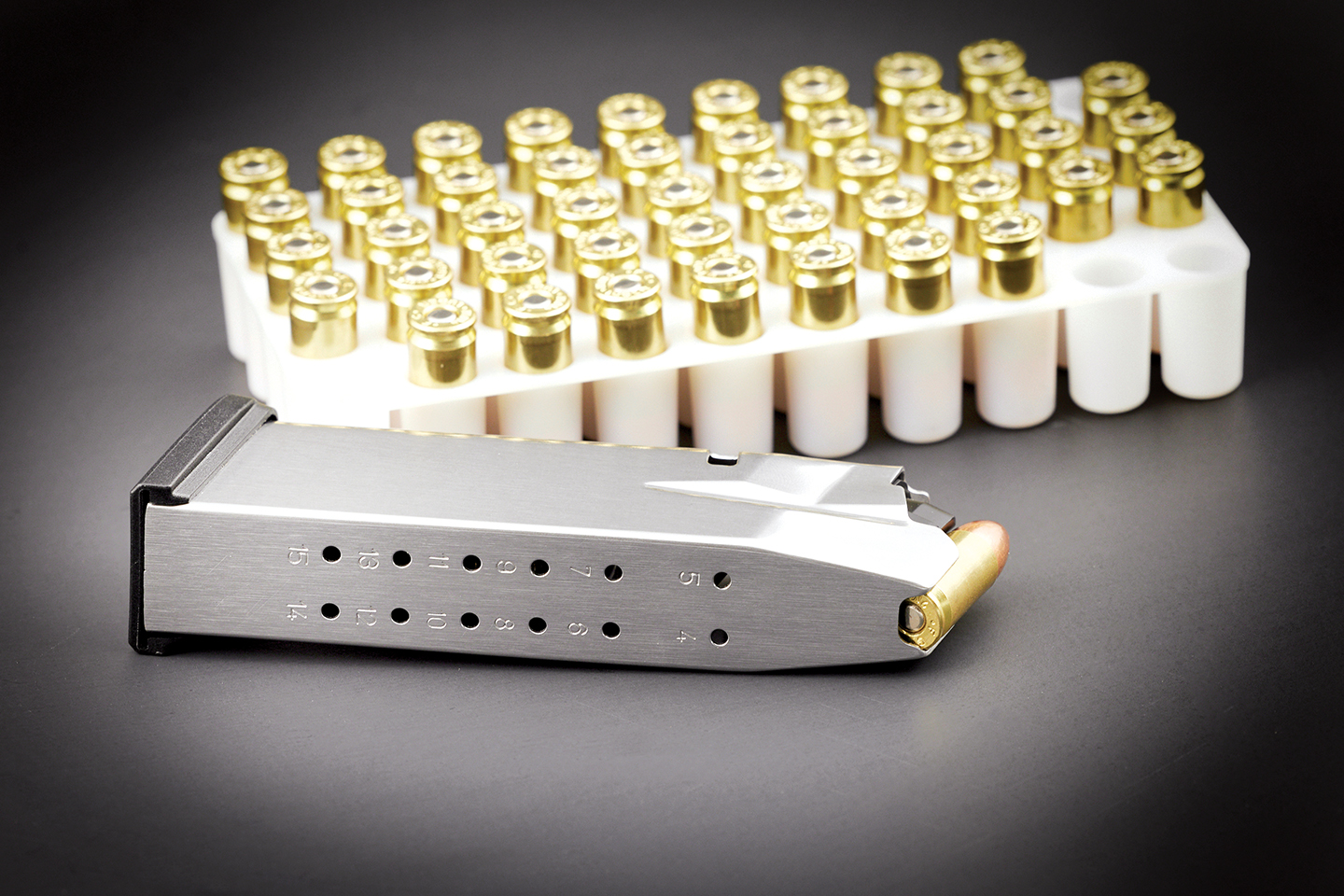 All controls are well thought-out, low in profile, intelligently placed, and executed. A nice ledge is formed around the takedown lever where the frame meets the slide to accommodate an aggressive thumbs-forward support-hand grip. The trigger is well-engineered and provides a nice mid-weight pull with a defined break at 90-degrees.
The slide features very functional slide serrations at both the front and rear, while a deep optic pocket has been cut forward of the rear sight dovetail, allowing the longest possible sight radius should you choose to forgo an optic. If an optic is your jam, the pre-cut pocket accommodates red dot sights sharing the Shield footprint to sit extremely deep within the slide; so deep that the low-profile iron sights will co-witness through the optic lens, maintaining a slick no-snag carry gun appearance and functionality.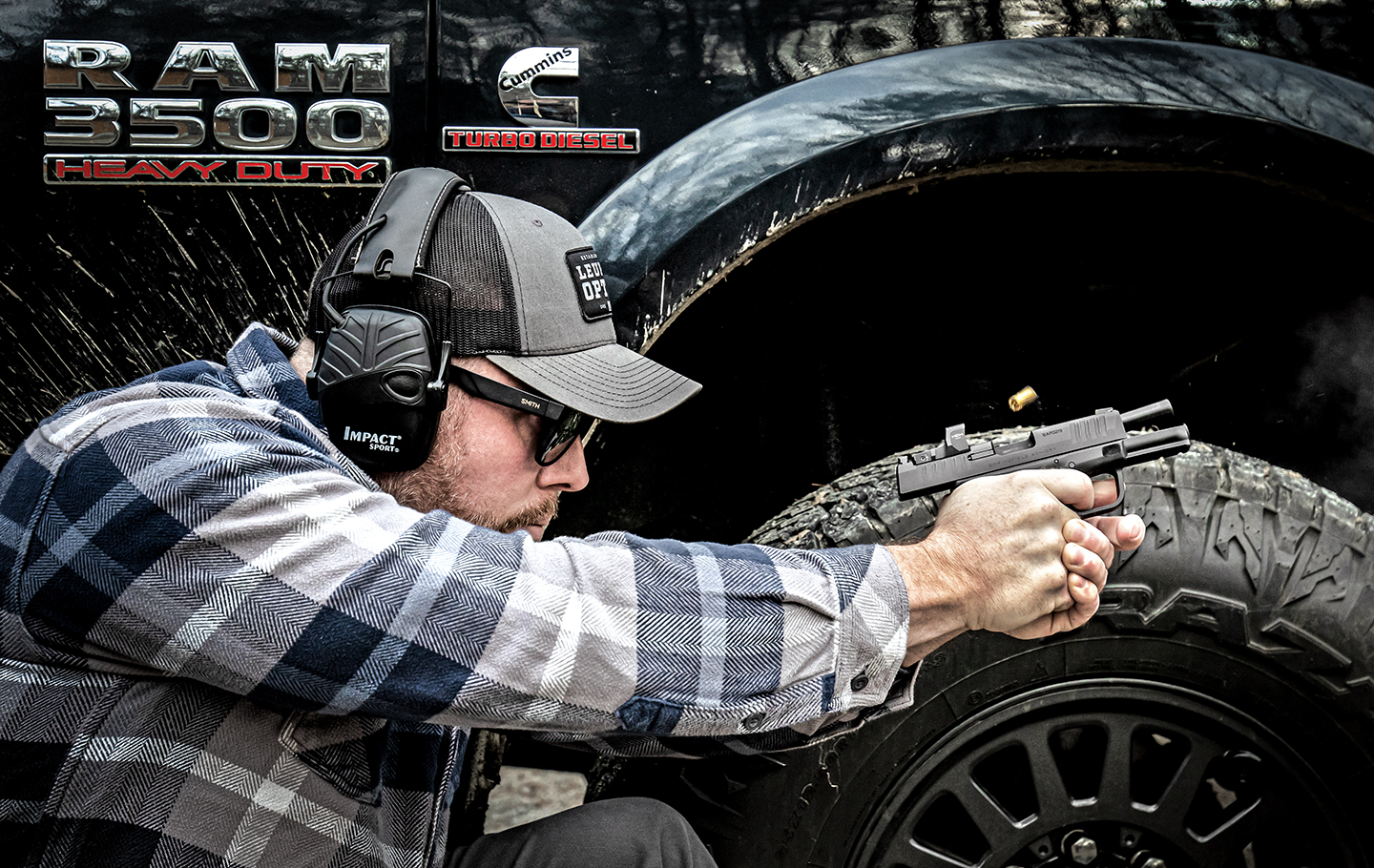 With a flush-fitting 15-round magazine on tap, superior ergonomics to anything else on the market, and a level of shootability and faint recoil impulse nearly on par with full-size duty pistols, the Hellcat PRO is our top pick within the crowded Micro Compact segment.
If you demand your concealed carry pistol shoots as well as it carries and desire a pistol that carries as good as it shoots — Springfield Armory's Hellcat PRO has earned your consideration — allowing you to effectively have your cake and eat it too. See it in person at your nearest dealer, or for more information, contact Springfield Armory; Tel.: (800) 680-6866; Web: www.springfield-armory.com.
---
Specifications:
Action: Semi-auto/striker-fired
Cartridge: 9mm
Barrel Length: 3.70 inches, hammer forged
Overall Length: 6.60 inches
Width: 1.0 inch
Height: 4.80 inches
Weight: 21 oz.
Finish: Black Melonite
Sights: Tritium/luminescent front; U-dot rear; Hex Dragonfly Red Dot Sight
Capacity: 15+1 rounds
MSRP: $634