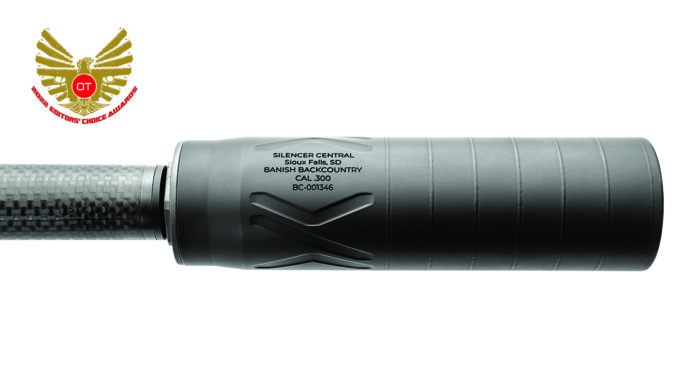 2022 Editors' Choice Award Winning
Silencer Central Banish Backcountry Suppressor
By: Ben Battles
Lighter than your cell phone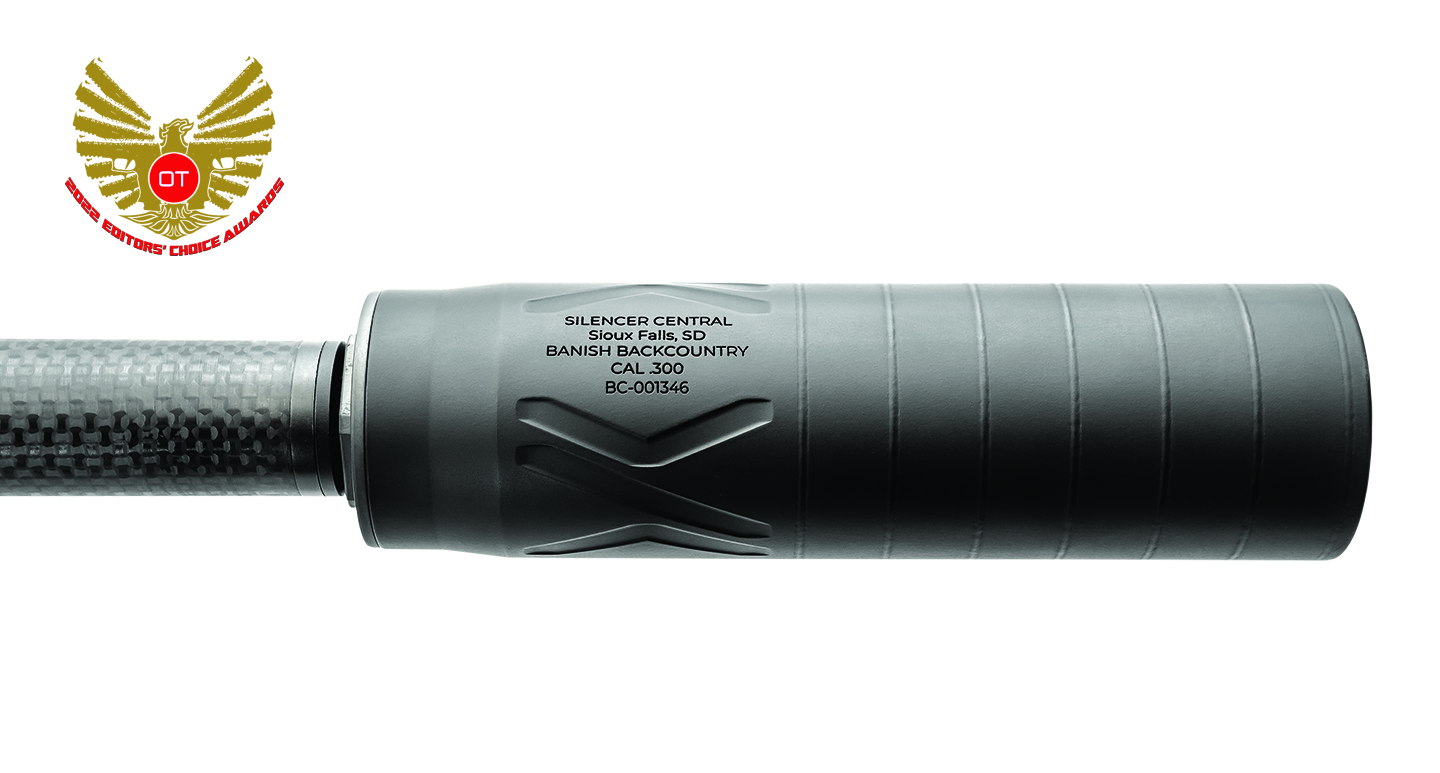 The idea of a compact and lightweight .30-caliber suppressor aimed squarely at the hunting market isn't a new concept nor revolutionary. In this genre, you have Silencerco's Harvester Evo at 11.10-ounces, Gemtech's Tracker at 11.30-ounces, and Dead Air Silencer's Nomad Ti at 9.70-ounces, to name a few. But, what is a revolutionary concept is a .30-caliber suppressor that weighs three ounces less than my iPhone, which is precisely the case with the new compact 7.80-ounce Silencer Central Banish Backcountry suppressor.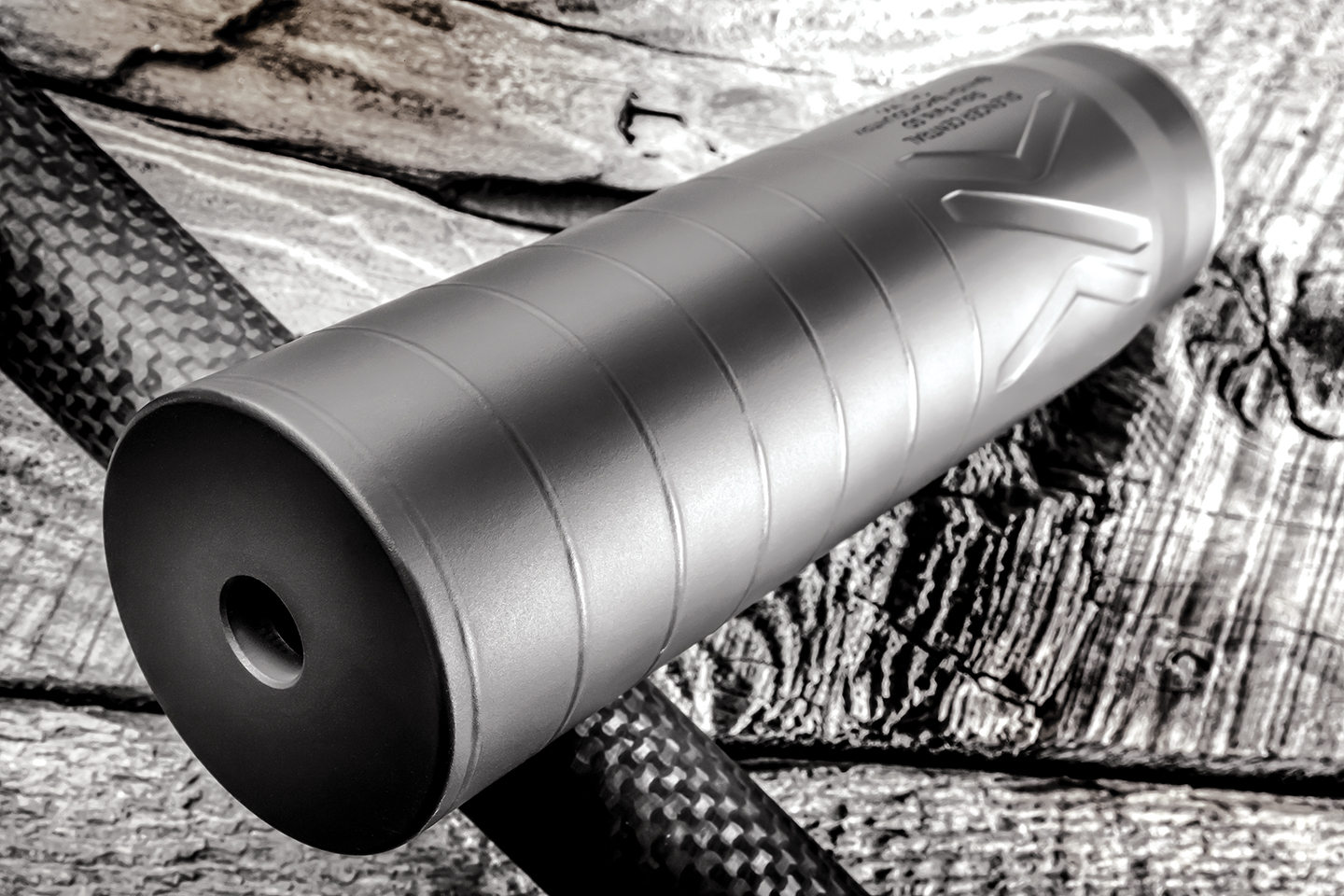 The Backcountry wasn't designed with high-volume fire in mind; this is a specialized suppressor explicitly intended for hunters that puts weight savings and overall package size at the very top of the priority list. Measuring only 5.50 inches long and 1.60 inches in diameter, the 7.80-ounce (minus the direct-thread end cap) Backcountry is constructed entirely of Titanium and rated for up to .300 Remington Ultra Mag. Direct-thread end caps are available in no less than 18 different thread pitches, so finding a match to your rifle's muzzle threads is almost a guarantee.
Testing took place on Christensen Arms' ultra-light Ridgeline FFT in 6.5 Creedmoor. The weight of the Backcountry went all but unnoticed and created a gun and suppressor combo that weighed south of 6 pounds, a match made in hunting heaven. The Backcountry's performance fell well within hearing-safe levels, there was zero degradation of accuracy, and point-of-impact shift versus unsuppressed was less than half-MOA. Perfect.
Like all of the suppressors offered by Silencer Central, the NFA paperwork can be completed digitally, and — thanks to the company having locations in all 42 states where suppressors are legal — they can ship your new suppressor directly to your home. Silencer Central's engineering team needs a pat on the back for this one, and that's precisely what they're getting with an On Target Editors' Choice Award. When ounces have consequences, we feel the Backcountry is your best bet. For more information about Silencer Central's suppressor offerings, contact them at; Tel.: (888) 781-8778; E-mail: [email protected]; Web: www.silencercentral.com.