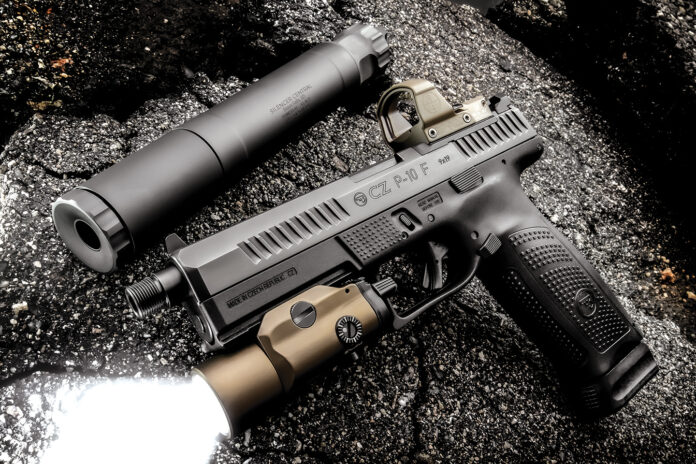 CZ P-10 F OR SR
by: Chris Mudgett
Ready for anything
Firearm producers like their acronyms almost as much as automotive manufacturers, which can quickly lead to confusion for all but the hardest core-brand loyalists. Let's skip the head-scratching and decipher this lettered code before taking a closer look at this excellent pistol you're currently reading about.
The P-10 is CZ's striker-fired, polymer-framed pistol series available in sizes ranging from compact to duty sized. F = Full Size, or large frame and a full-length slide. OR = Optics Ready, meaning the pistol's slide has a pocket cut in front of the rear sight dovetail designed to accept a miniature red dot aiming sight. Finally, SR = Suppressor Ready and notates an extended barrel threaded to accept a sound suppressor or other muzzle devices. Putting that together lets you know you're looking at a full-size, striker-fired, polymer-framed pistol that is optic and suppressor-ready from the factory.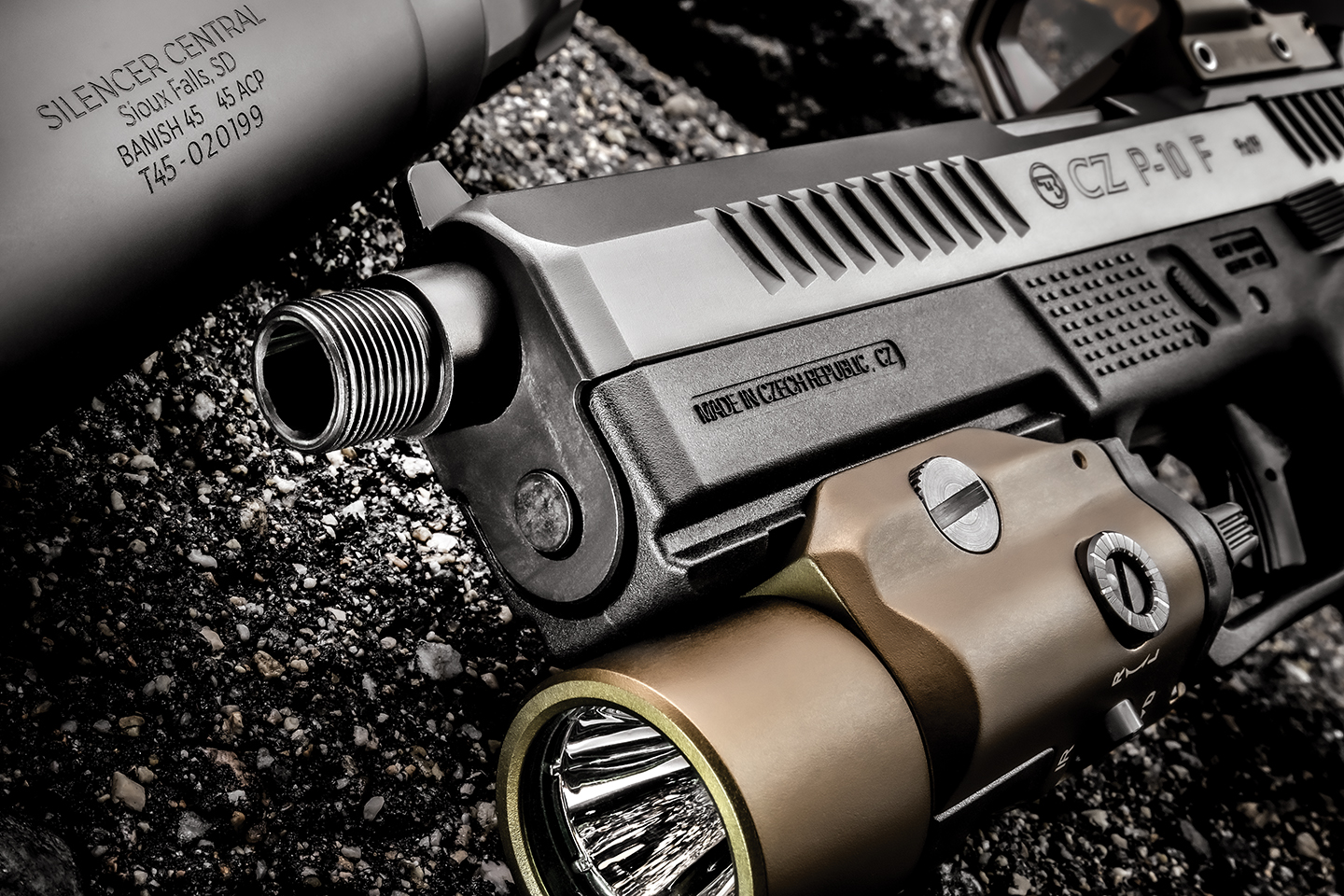 The striker-fired CZ P-10C was an instant hit when it was released several years ago. Even CZ purists accepted the polymer-framed striker pistol, which is certainly saying something, as they are a vocal bunch. Since its release, the P-10 line-up has grown from a do-it-all mid-size "C" model initially compared to the Glock 19, and even dubbed a G19 killer by some, to both full-size, sub-compact, and micro-sized. In 2021, CZ went in the opposite direction and released a subcompact called the P-10S. Not only are the frame and slide chopped down to noisy cricket size, but the "S" also received a deep optic cut and modular plate mounting system compatible with your preferred mini red dot sight, all creating a small, concealable, red-dot-capable pistol with a sweet trigger. Now, the pendulum is swinging back hard and fast in the other direction with the release of the pistol you see before you today, one that just might be the largest and most feature-rich CZ pistols we've shot to date, with the exception of maybe one of CZ's Shadow-series race guns.
The P-10 is an awesome shooting and handling pistol at a price point that I'm not sure can be matched. The slide is constructed of stainless steel and treated with a black Nitride finish for outstanding longevity. The full-size model features both front and rear cocking serrations. Unlike earlier models, the P-10 F is devoid of any sharp edges to snag or abrade your clothing when presenting from a holster.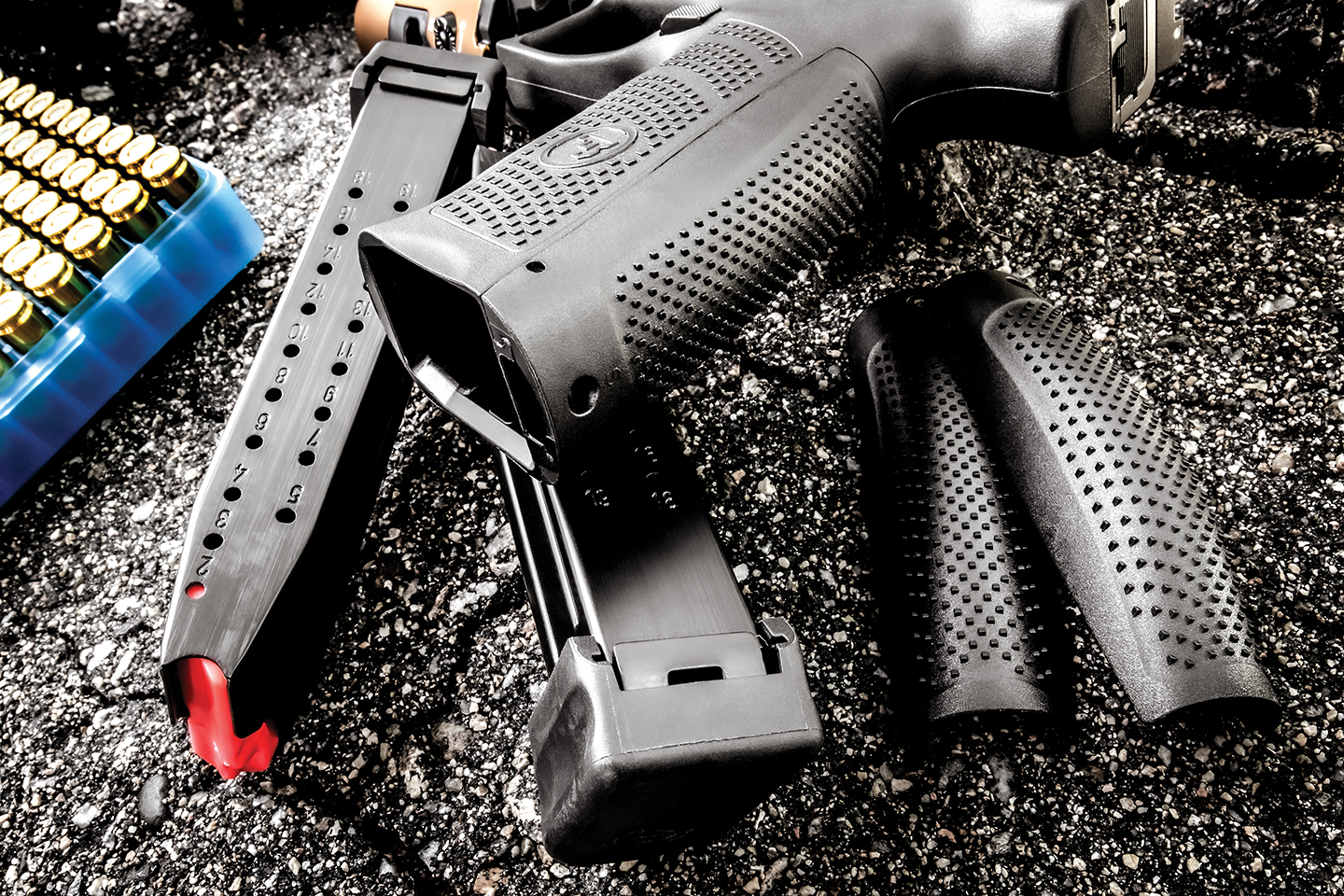 I am a huge proponent of red dot sights on pistols, and as the OR prefix indicates, we now know this means Optics Ready. The P-10 is cut to accept your choice of optic utilizing a plate system, common by today's standards. Red-dot sight plates available from CZ accommodate most of the popular mini red dot sights currently available from Holosun, Leupold, Trijicon, and Vortex, to name a few. For $40, the cost of a mounting plate makes adding a red dot to a P-10 a huge value compared to the cost of milling a slide.
Do you really need an optic? With a little bit of practice, the advantages are just too broad to ignore. A miniature red-dot sight dropped into the slide of your pistol makes shooting on the move and shooting at moving targets significantly easier, as the shooter simply places the dot on the target and squeezes the trigger. It takes sight alignment entirely out of the equation. A red dot-equipped pistol allows the shooter to remain focused on the threat, and prior to pulling the trigger, they don't need to refocus on the front sight — simply place the dot where you want the bullet to impact. The level of precision a small bright dot provides versus iron sights at distance can't be overstated and might be the most significant advantage a red dot sight has over iron sights for the casual user.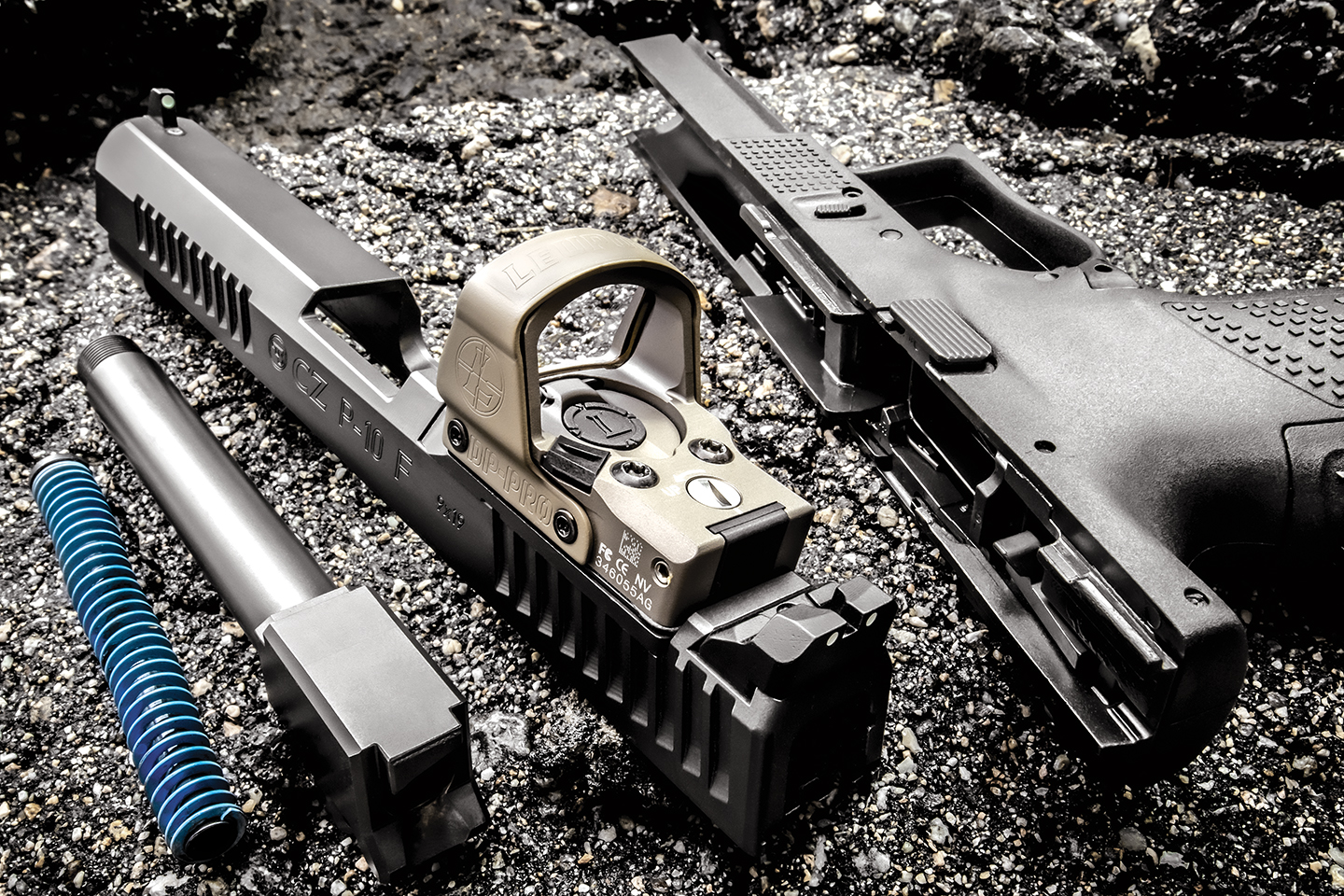 When adding a red dot into the equation, you take away sight radius, so there is no accuracy benefit to having a pistol with a longer slide. That said, I feel backup iron sights are a mandatory addition to any pistol used off of the flat range, and CZ includes a set of suppressor height sights that provide a lower 1/3 co-witness sight picture when paired with a Trijicon RMR. Not only do they act as a backup sighting system in the unlikely event the electronic sight should fail, but the sights are training wheels to get the new red dot shooter up and running by offering a familiar sight picture. If your iron sights are aligned, your red dot will be sitting on top of the front sight post.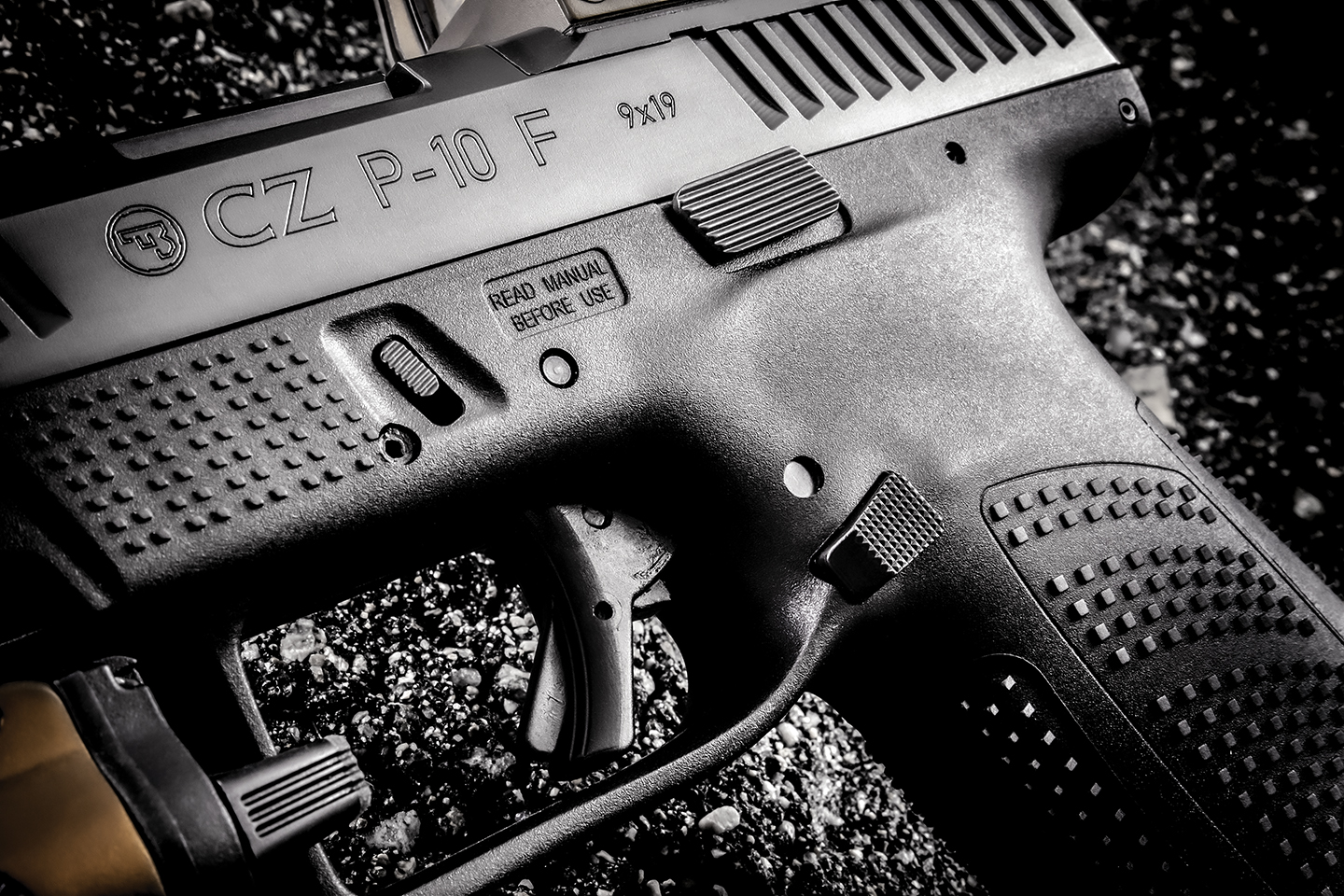 All controls are extended and ambidextrous, to include the magazine release and slide stop. The frame is constructed of lightweight, rugged fiberglass-reinforced polymer composite, formed to fit the average hand. Not everyone fits into the "average" category, so three interchangeable backstraps are included, allowing for a more tailored fit. The textured grip feels good in the hand, with small cubits placed 360 degrees around the pistol's grip frame. These cubits allow the shooter to maintain a solid grip on the pistol, even during rapid fire, allowing you to stay on target throughout a string of fire while also increasing wet-weather grip.
While CZ is very well known and revered for its high-end hammer-fired pistols, the company chose to equip its more defense-oriented P-10 series with a very clean striker trigger. So, why is a striker-fired pistol a better mousetrap for a defensive pistol? Boiled down, the striker-fired pistol provides a consistent trigger pull for every shot. Trigger pull is often lighter, and reset is shorter, as is the distance the trigger needs to travel prior to the cartridge primer being struck. This means there is less of a chance your sights will be disturbed prior to the shot breaking, making your shot more accurate. The striker and its associated components are all located within the pistol's slide, increasing reliability and decreasing maintenance, especially in adverse conditions. All of this translates into a defensive pistol that is easier for average shooters to learn to shoot accurately, maintain and requires less practice to become proficient with.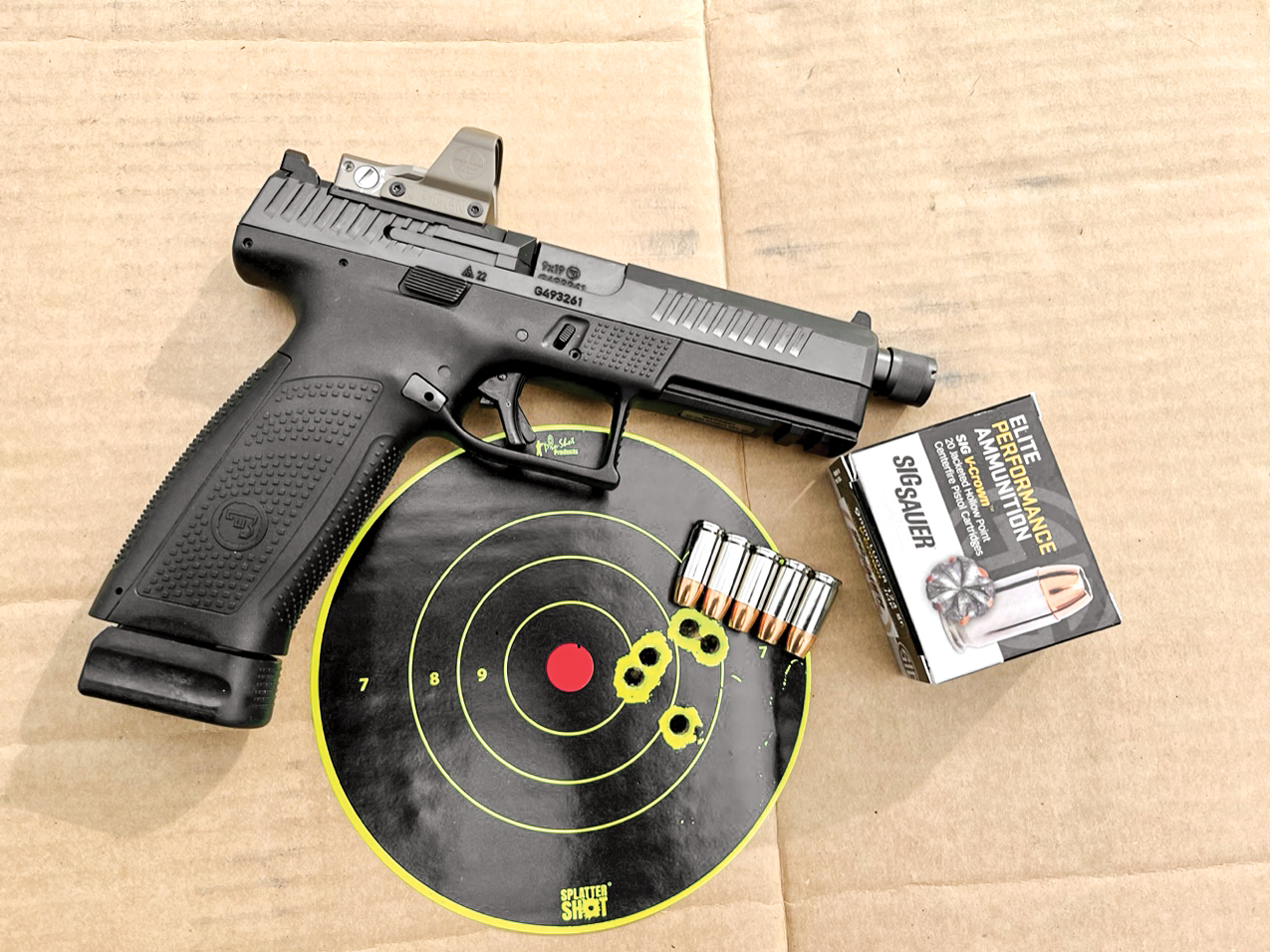 The trigger pull on our test P-10 F averaged 4 pounds 12 ounces on our Lyman trigger pull gauge, but it felt lighter than that. We attribute that primarily to its smoothness. And it is smooth, with no real stages or binding in the pull — just a light, smooth break. Reset is equally impressive, making for instinctively fast follow-up shots.
The P-10 F OR SR is, without question, destined for use as a suppressor host. The majority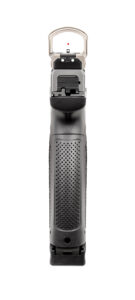 of the ammunition we tested was full metal jacket (FMJ) range ammunition, spanning from Winchester's White Box 115-grain for affordable range ammunition to American Eagle's 147-grain FMJ, ideally suited for use with a suppressor. The sole exception was SIG Sauer's 124-grain V-Crown JHPs to ensure the pistol would reliably feed hollow points for more defensive-oriented use, with which it did exceptionally with, printing a 1.1-inch 5-shot group at 25 yards from a rest; simply superb accuracy.
At the end of the day, the P-10 F OR SR is worth a hard look and arrives with standard features not found on other pistols in its class, such as an excellent trigger, threaded barrel, and easy optic mounting with effective co-witnessed iron sights. With a suggested retail price of less than $500 (street prices can be found for around $100 less than that), this pistol is a true value and ideal suppressor host with a big magazine capacity. See the entire line of P-10 pistols at your nearest dealer, or for more info, contact CZ USA; Tel.: (800) 995-4486; Web: www.cz-usa.com.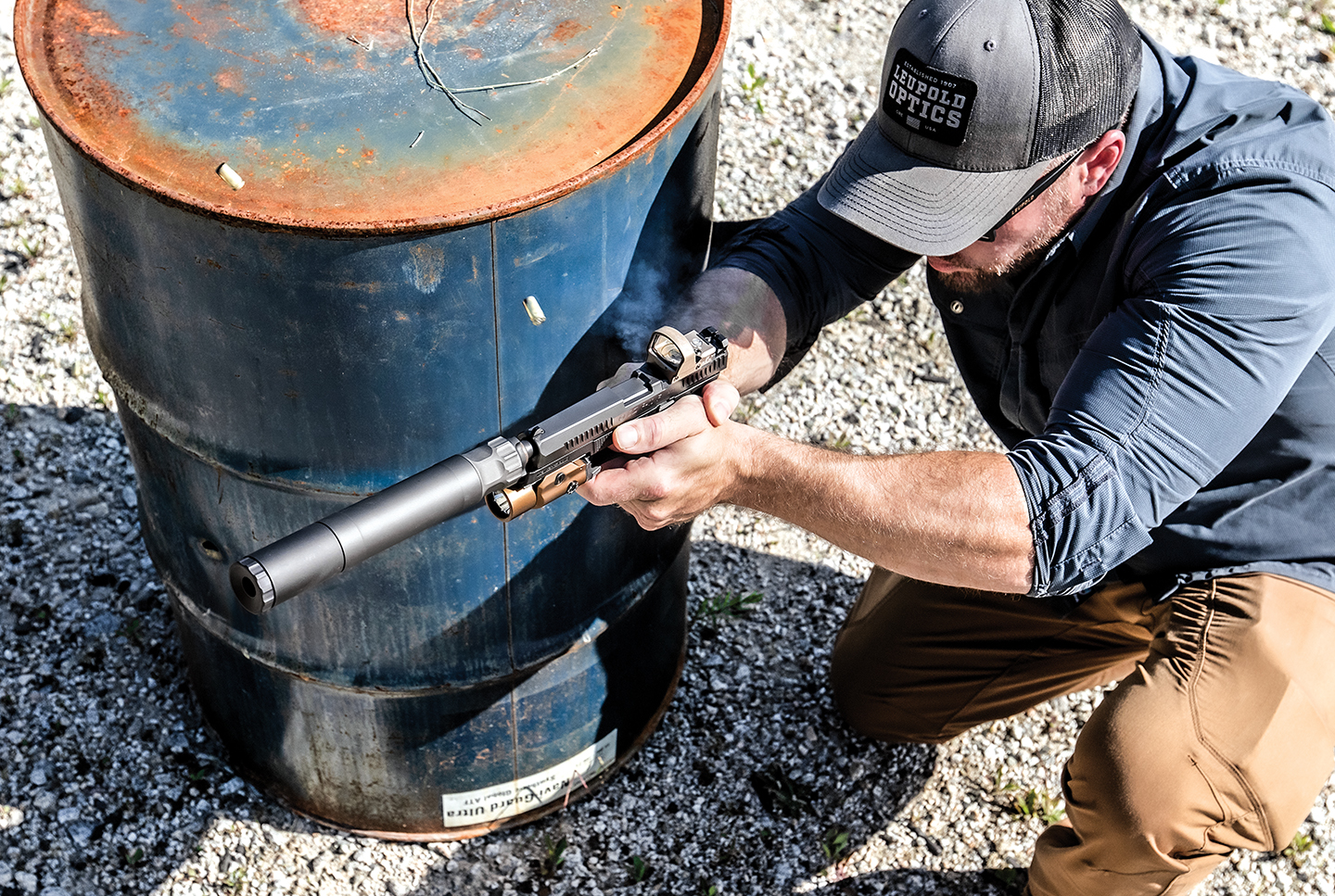 ---
Performance Chart
Winchester 115-grain FMJ Whitebox
Average Group: 2.2 in.
Best Group: 2.1 in.
---
SIG Sauer 115-gr. FMJ
Average Group: 2.4 in.
Best Group: 1.6 in.
---
SIG Sauer 124-gr. V-Crown JHP
Average Group: 1.1 in.
Best Group: 1.9 in.
---
American Eagle 147-gr. FMJ
Average Group: 2.6 in.
Best Group: 2 in.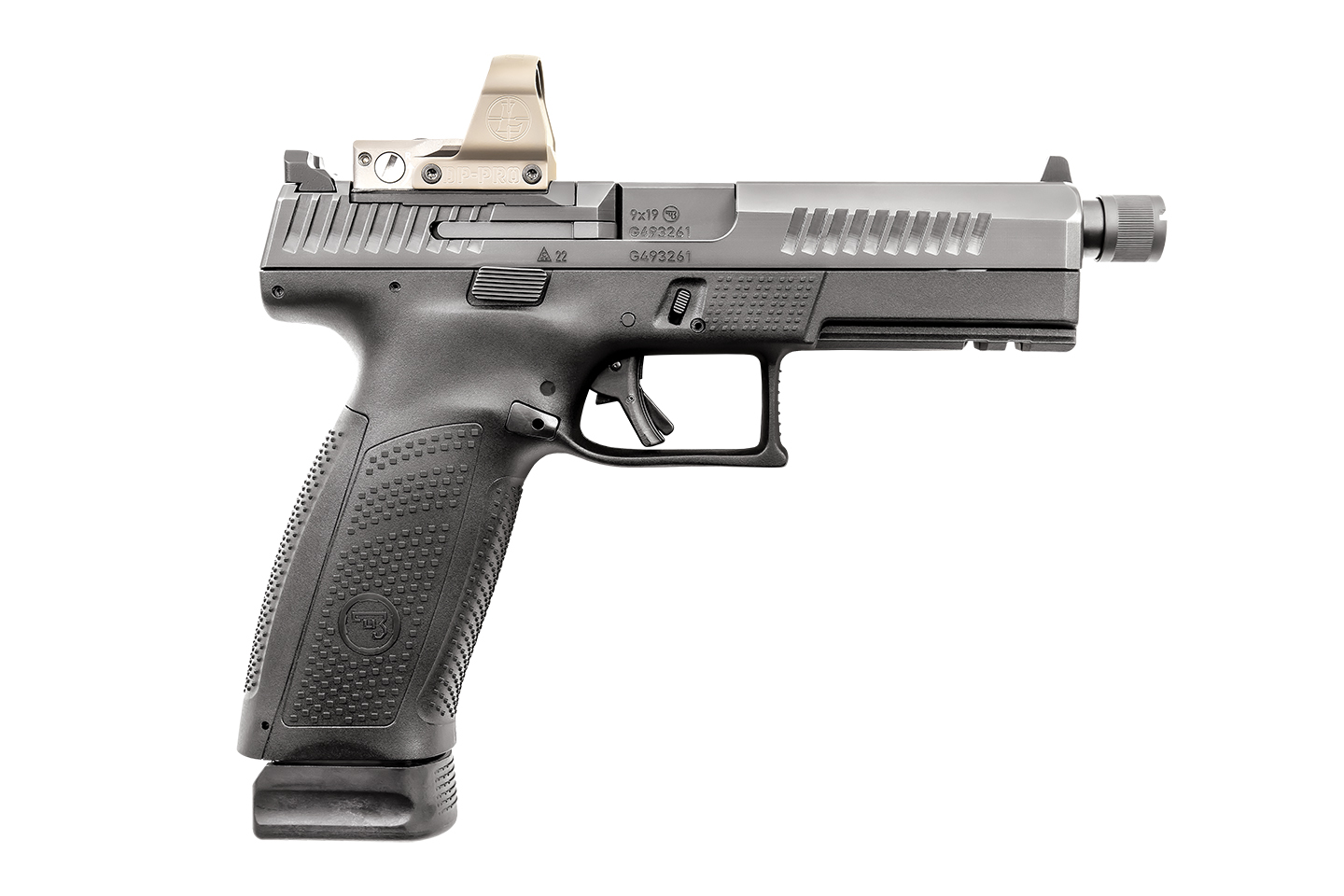 ---
CZ P-10F OR SR Specs
Type: Striker fired, semiautomatic
Cartridge: 9mm Luger
Capacity: 21+1 rds.
Barrel: 5.10 in.
Overall Length: 8.7in.
Width: 1.26 in.
Height: 6.02 in.
Weight: 29.4 oz.
Finish: Tenifer Black
Frame: Textured polymer
Sights: Three Dot RMR Co-Witnessed Height/Suppressor Height
Price: $499