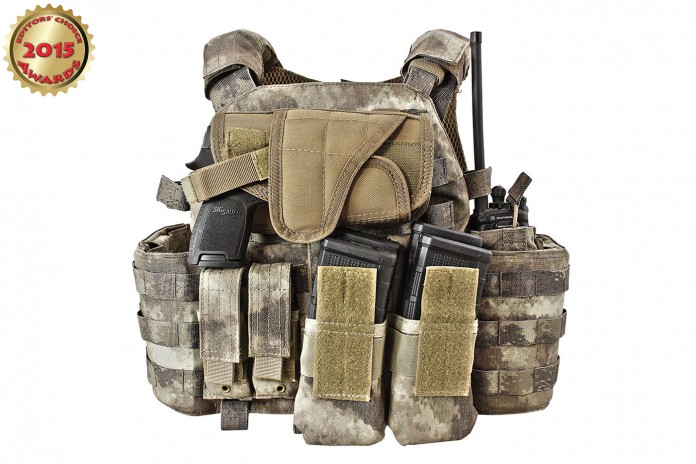 Concealed carry is all the rage, but sometimes we forget the bastards shoot back. If that's a concern, check out the new Warrior DCS Plate Carrier package.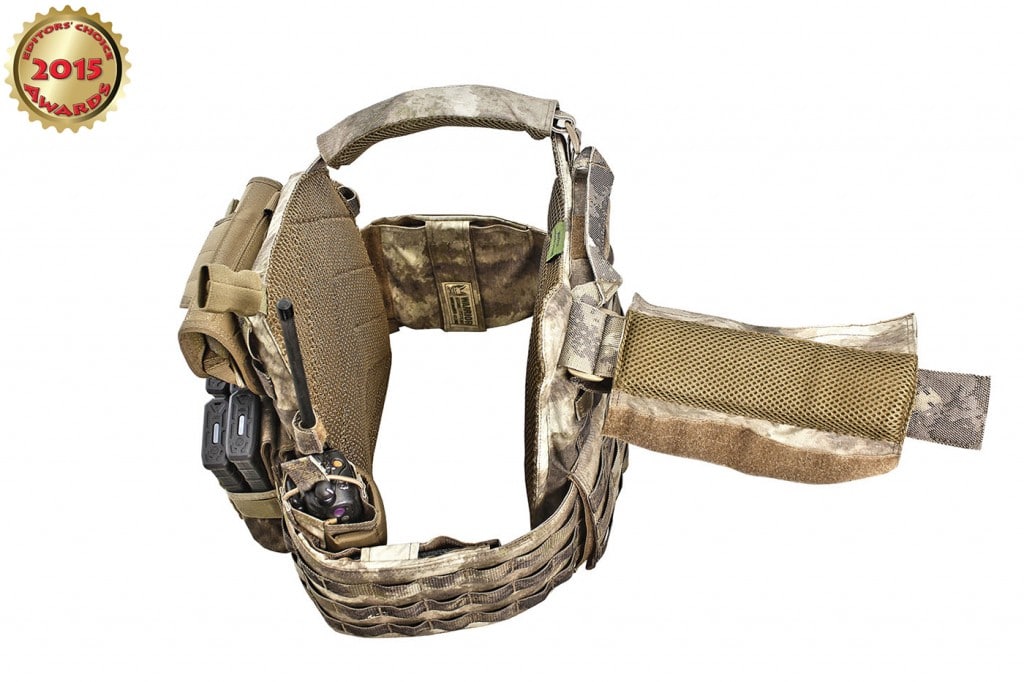 It combines a top-quality plate carrier with front and rear 10″ x 12″ Level III+ armor plates, a double AR15 magazine pouch with four magazine capacity, double pistol magazine pouch and a Tornado Style chest-mounted pistol holster. One of the best deals we've ever seen, the package retails for $365 in black, coyote, OD green, Multi-Cam or ATACS-AU. Upgrade the front and rear armor plates from flat to curved for $40; add two 6" x 8" flat side armor plates for $50 ($75 for curved).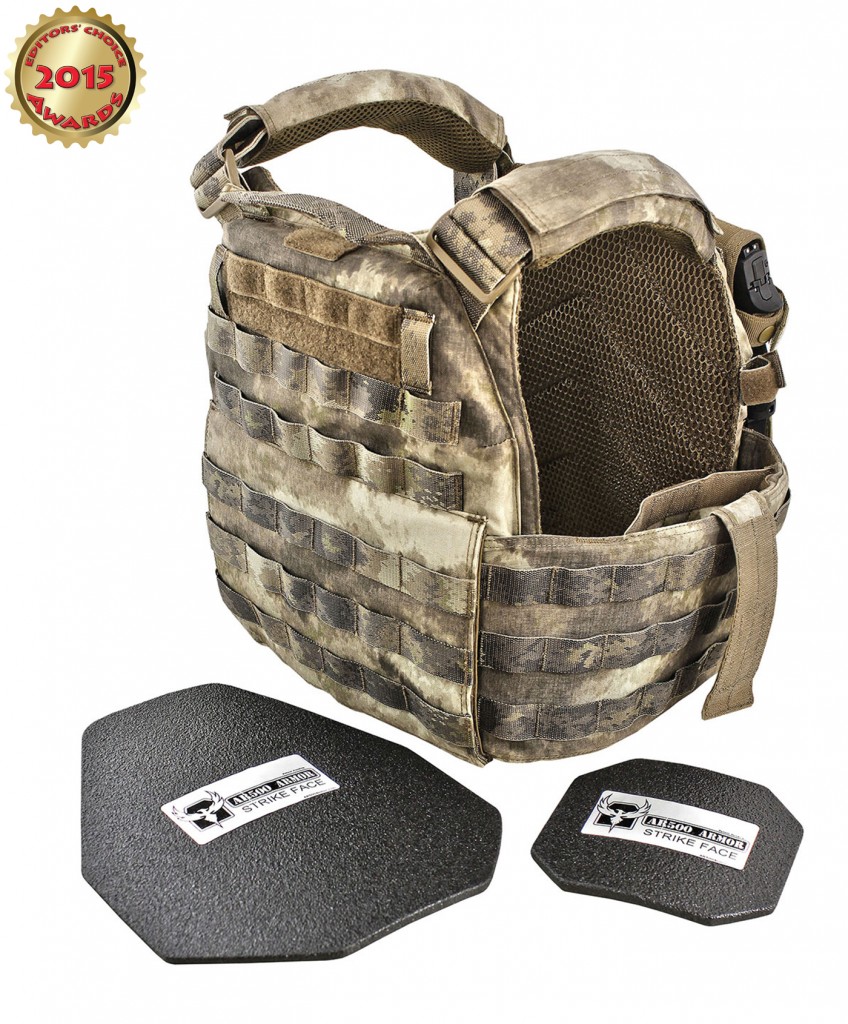 The Level III+ plates will defeat all handgun rounds, plus rifle threats from 5.56 NATO to 7.62 NATO. All plates are multi-hit capable and have a standard PAXCON Line-X Base Coat, an industry leading spall and fragmentation mitigation protective coating.
The carrier is constructed from 500 Denier Cordura and Mil-Spec webbing. Other features include quick-release, front-mounted shoulder buckle, PALS/MOLLE webbing front and rear, vertical webbing for attachment of QUASM buckles for chest rig adaptation, padded adjustable shoulder straps, and a reinforced cummerbund to prevent sagging with side armor installed. The inner side of the carrier is lined with 3D spacer mesh for improved air flow. A heavy duty drag handle on the back secures flush to the carrier to prevent snagging. See it at your tactical retailer, or contact AR500 Armor; Tel.: (602) 501-9607; Web: www.ar500armor.com