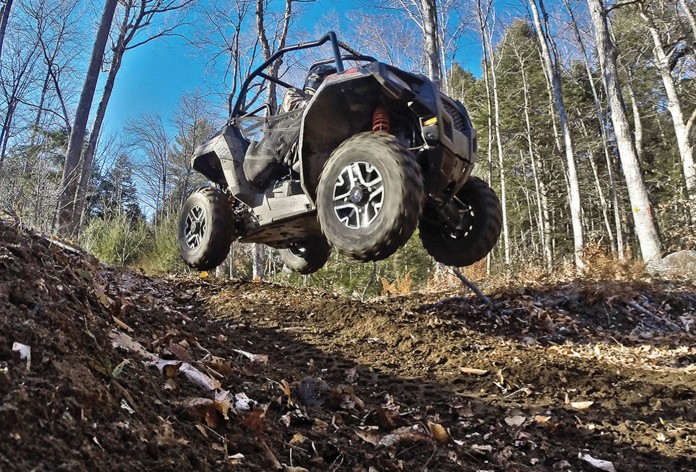 If it's not a multi-passenger UTV and it's not a single-seat ATV, then what is it? It's the new-for-2015 Polaris ACE 570 SP ($9,999), and it effectively bridges the gap between two distinct genres of offroad utility vehicles for the hunter and backcountry explorer.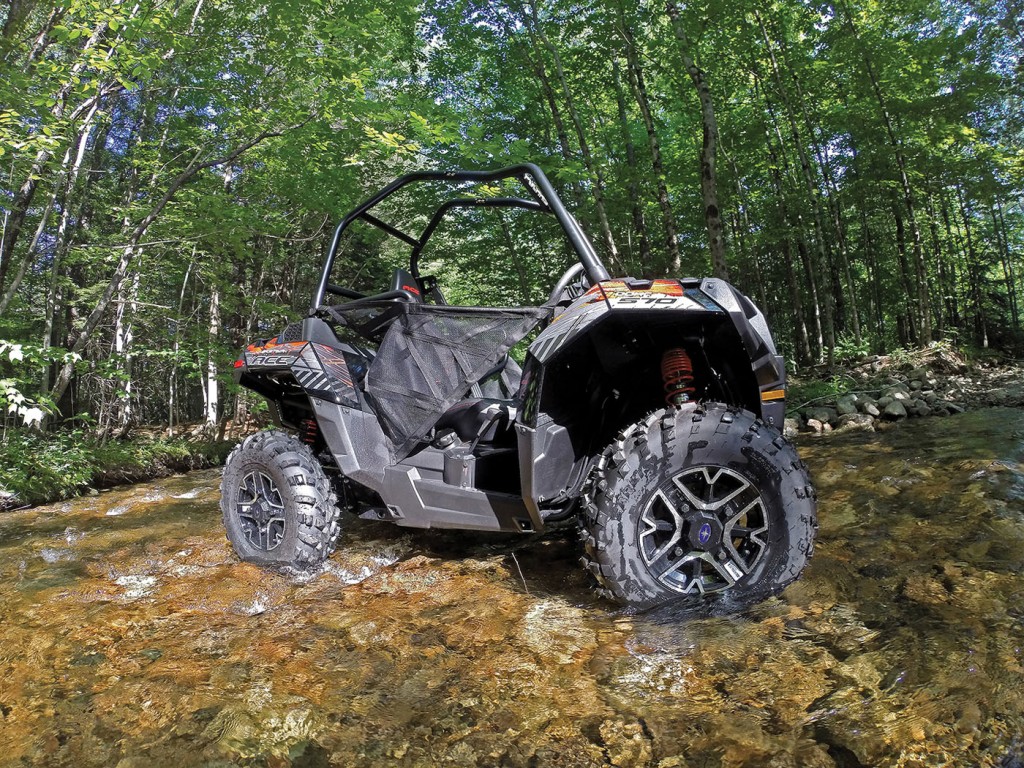 Polaris gets top marks for both ingenuity and for meeting consumer demand in our book, and one of their latest creations—the ACE—is a prime example of why. Never before has the buying public been offered a single-seater, sit-in, UTV-type vehicle with all-wheel drive and the nimble width of an ATV. It's a pretty neat rig for the outdoorsman who requires the qualities of both UTV and ATV. For this person, the ACE will represent an ideal option for backcountry hunting and exploration.

The fact that you sit in (instead of on top) of the ACE, with a steering wheel in front of you (as opposed to handlebars) and a roll cage surrounding you gives the pilot more of a UTV riding experience than that of an ATV. However, the fact that the machine is built around the Sportsman chassis means that it's narrower and more nimble than any UTV currently offered, and exhibits the tight-trail prowess of an ATV. If the UTV-type experience is what you're after, but the width of your trail systems prohibits it, this may be the perfect machine for you. Additionally, if mobility posses a challenge for you, ease of entry and exit with the ACE are far greater than any ATV or UTV, making this machine an excellent option for those with physical limitations.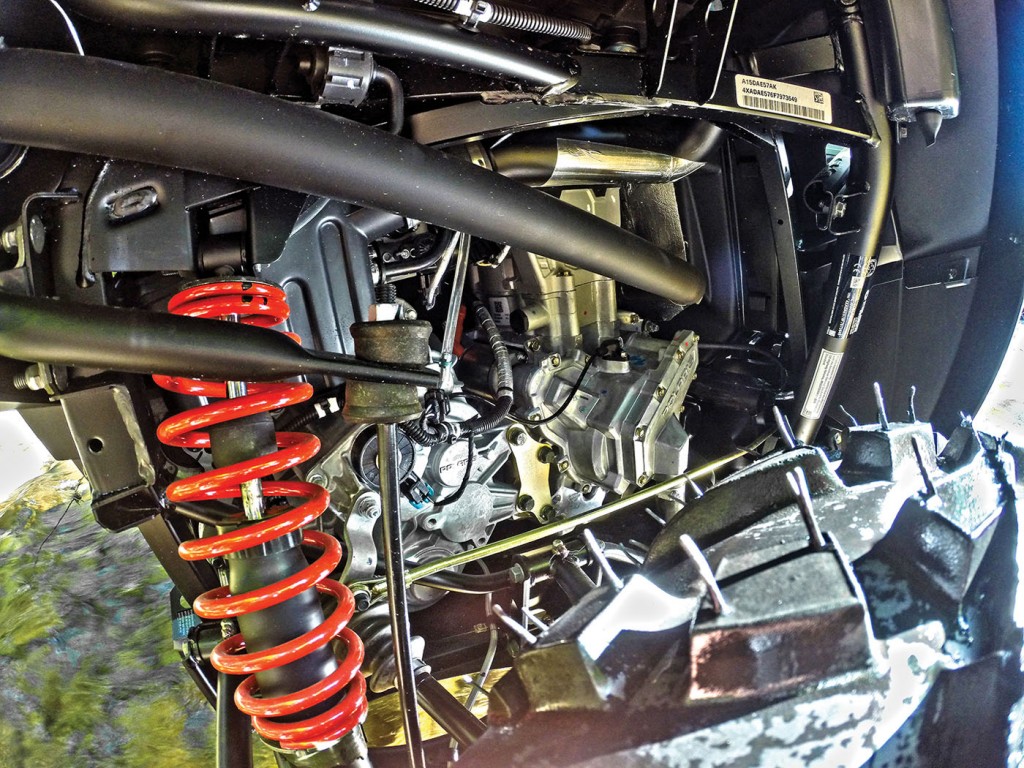 On our 2015 model 570, the "SP" suffix denotes the addition of electronic power steering, aluminum wheels and a distinct graphics package. For 2016, the 570 SP includes a Polaris Pursuit Camouflage finish and factory-installed quarter doors—both options we would have loved to have seen on our prior-model-year test unit. Currently, the new ACE lineup is broken up into 4 categories—the standard ACE, ACE 570, ACE 570 SP and the "Alpha ACE"—the ACE 900 SP.
All models share the same cockpit layout, including a single, highly-bolstered bucket seat, right-side transmission shifter (with Park, Reverse, Neutral, Low and High selections) and full instrumentation placed directly in front of you. Also consistent within the lineup is the smooth-riding and great-handling fully-independent suspension system, comprised of MacPherson struts up front and a dual A-arm, coilover-spring arrangement out back.